5 easy recipes to help you use up that delicious leftover holiday ham without getting bored!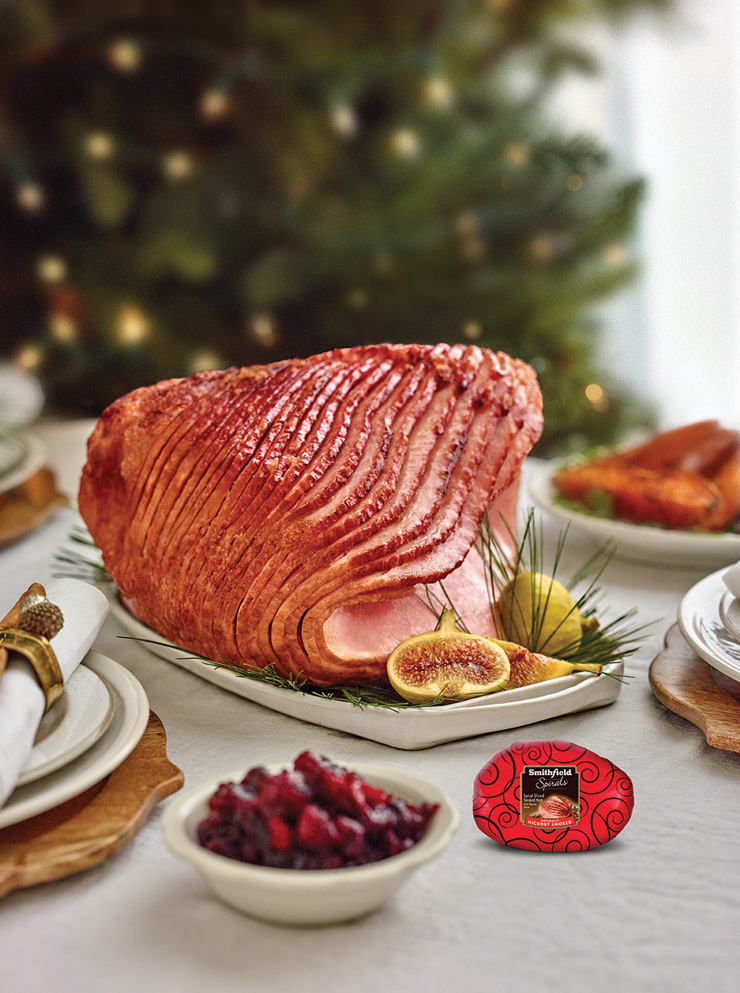 Something I've grown to learn as the years have gone by and I've been more in charge of the holiday meal prep is that leftovers ALWAYS taste better than the actual Thanksgiving or Christmas meal– especially that leftover holiday ham!
This might not be the case for everyone, but for me, by the time the big, grand, meal is on the table, I'm usually not very hungry because I've been tasting and seasoning and snacking on allthethings for the last several hours. So, I always look forward to the day after the meal and the day after that and the day after that.
This this a sponsored conversation written by me on behalf of Smithfield. All thoughts and opinions are my own.
Heaven knows I don't spend hours cooking for 1 measly meal– that sucka's gotta last through multiple days to make it worth it!
We're pretty traditional as far as the meat goes for our holidays and stick to Turkey for Thanksgiving and end with a Ham for Christmas because it's simple to prepare and leaves us with a lot of leftovers. We've gotten a Smithfield ham the past few years and they are delicious and so easy to make– check out this video! 🙂
Recipes for your Leftover Holiday Ham
It's easy to serve the ham as-is for your Christmas dinner and then you can carve and use every. last. bit. in leftovers! I've rounded up my favorite holiday leftover ham recipes from the site below and hope they help you figure out how to use up that ham this year. And once you've picked that ham bone clean, I even have a recipe to use that bone! #noboneleftbehind
These sandwiches are the perfect appetizer for New Years eve! Save all that leftover holiday ham from Christmas, throw it in the freezer and pull it out to put these easy, cheesy sandwiches together for to ring in the new year.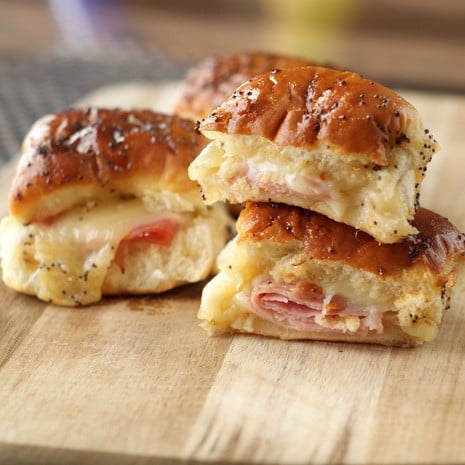 This soup is filling and hearty without being too heavy. It's great for lightening things up after big holiday meals.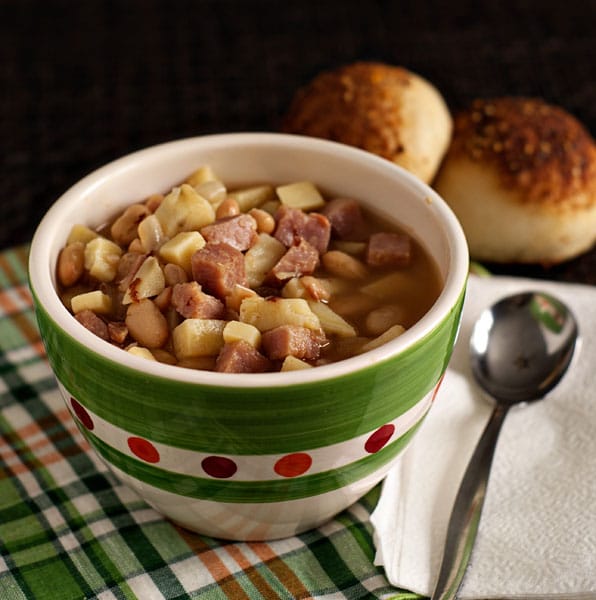 These potatoes with a creamy swiss cheese sauce are pretty much perfection and are one of my favorite ways to use up leftover ham.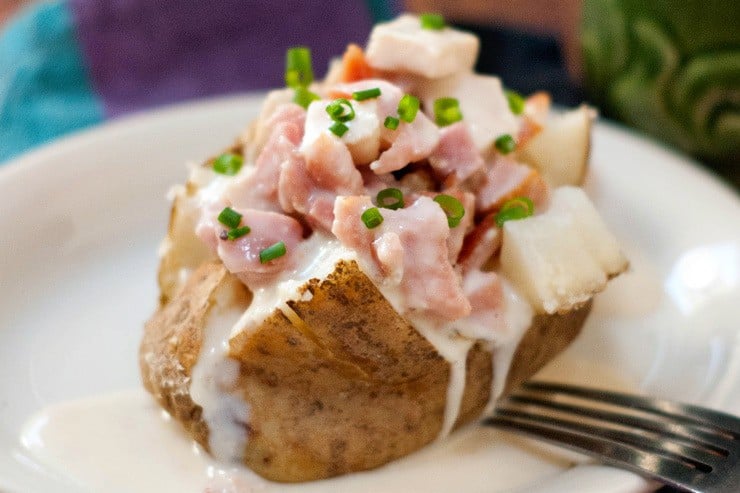 Apples, cheese and ham! These sandwiches can be made on the stovetop if you don't have a panini press and are the perfect combination of sweet and salty!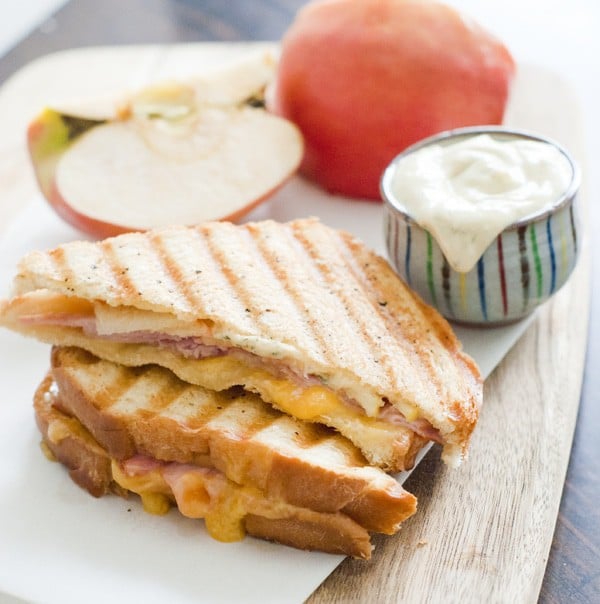 Now that all the leftover holiday ham is gone, you have a giant bone starring at you! Put it to use in this easy slow cooker split pea soup. Everything gets put into the slow cooker and turns into creamy, dreamy, perfection by the time dinnertime rolls around.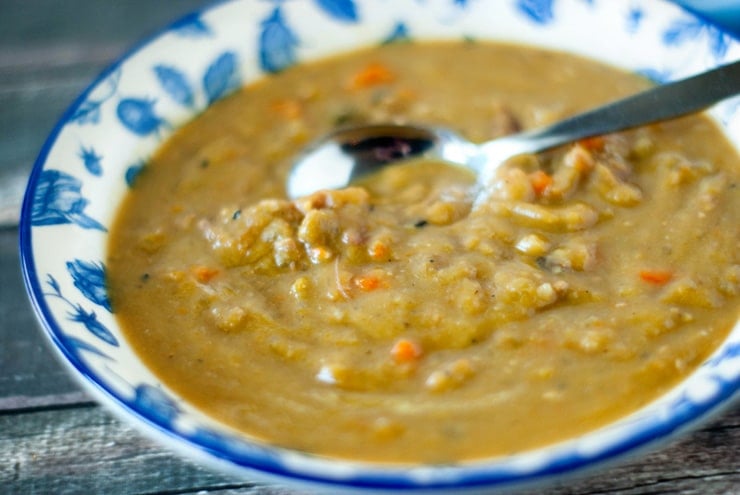 Last week I picked a winner for the Bacon giveaway and loved reading all the comments! Don't forget to check out Smithfield.com/BaconBar where you can download easy tips and tools to create your own Bacon Bar using Smithfield Bacon.
This was a sponsored conversation written by me on behalf of Smithfield. All thoughts and opinions are definitely my own!