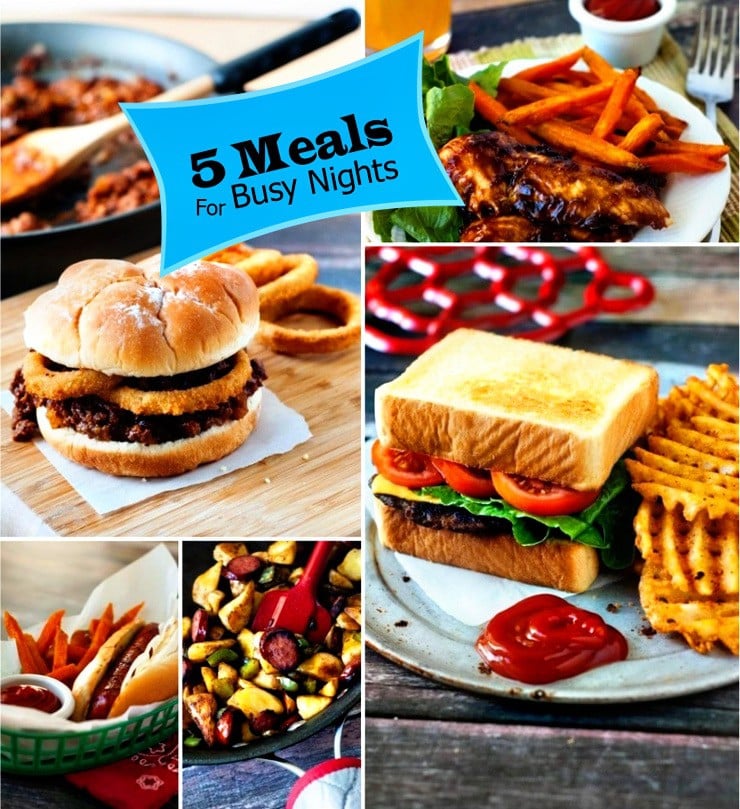 With the crazy holiday season upon us, I thought it might be a good time to resurrect (and take prettier photos for) a few recipes from the archives that make for quick and easy meals. My friends over at Alexia Foods wanted in the on the fun too, as their products make great, quick sides. I've worked with Alexia in the past (here and here and here and here and here 🙂 ) and I love that their products are made with real ingredients that I can actually pronounce.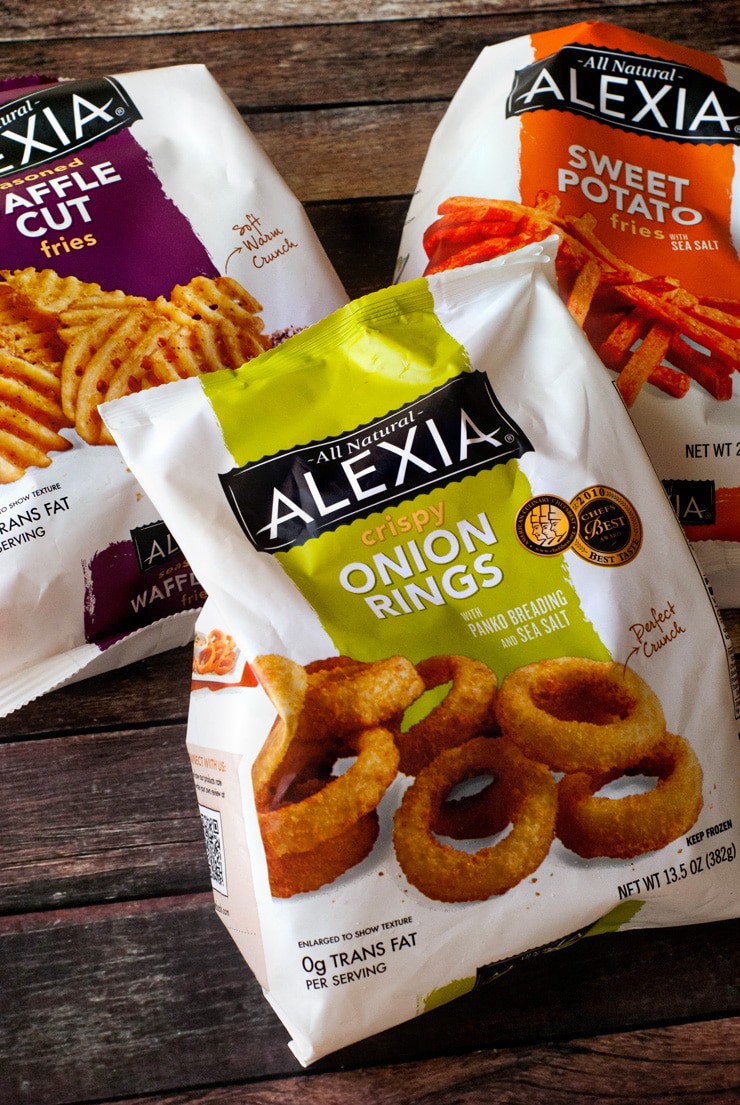 So without further adieu, I present 5 Meal Ideas for Busy Nights…
Super Moist Oven Baked BBQ Chicken and Alexia Sweet Potato Fries
This recipe has taken over Pinterest like crazy. It's by FAR the most popluar recipe on HLF right now and brings in about 1/2 of the traffic to the site each day. It's craziness! But, the chicken is crazy good too. Pair it with some Alexia sweet potato fries and a salad and you have an awesome meal that can be on the table in 30 minutes if you use small chicken breast tenders like I did in the picture below. Just lower the cooking time to about 20 minutes and you'll be good to go!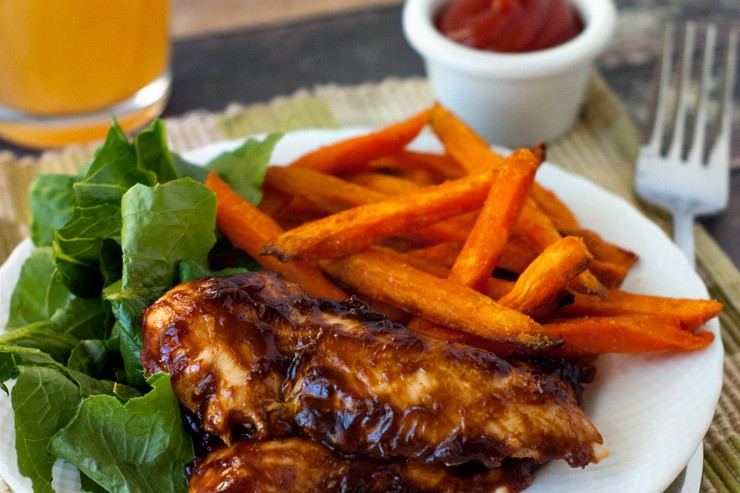 Fancy Pants Street Vendor Hot Dogs with Alexia Sweet Potato Fries
If you've never had a marinated hot dog topped with a sweet and tangy sauce, you're missing out. Pair these dogs with some sweet potato fries and life will be good.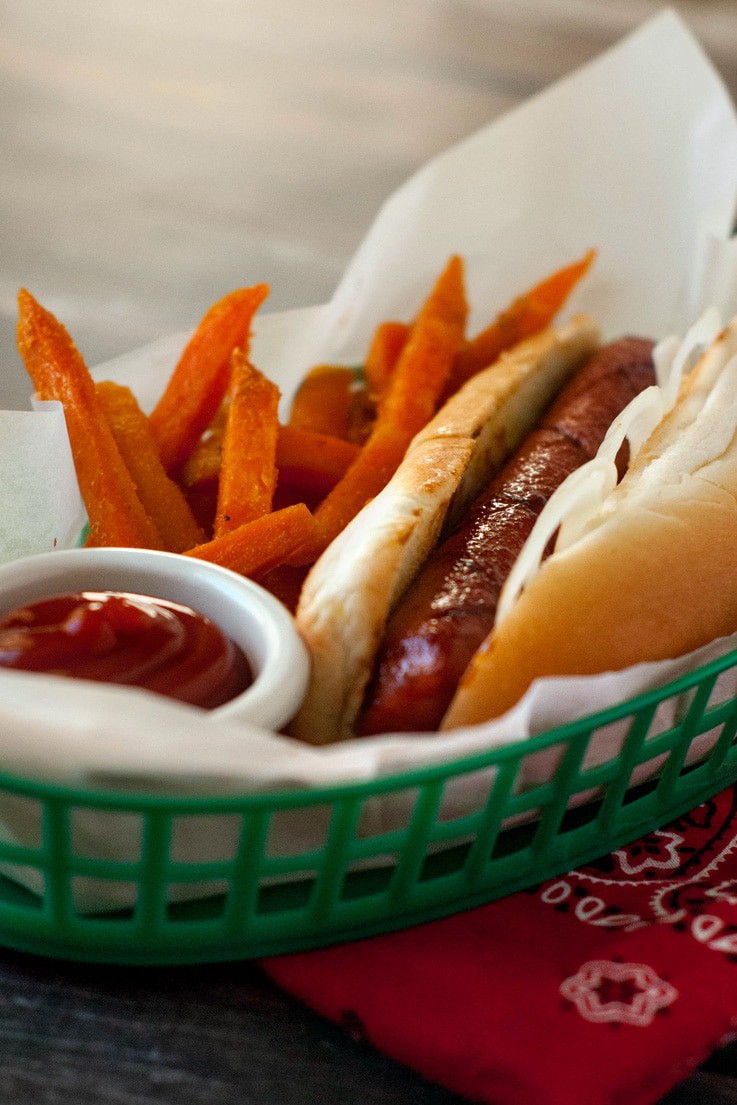 The BEST Sloppy Joes with Alexia Onion Rings with Panko Breading
You guys, if you think that topping sloppy joes with onion rings is wrong, I don't want to be right. They add just the right amount of crunch and added onion flavor. And this sloppy joe recipe is one of my absolute favorite easy meals! I posted it waaaaaay back in the early days of HLF and I'm glad I have a chance to give it some love again!

Roasted Potato and Sausage Skillet with Alexia Roasted Tri-Cut Potatoes with Sea Salt
This is one of those meals that I grew up eating a variation of on our busy nights. With only 4 ingredients needed, you can toss this together, throw it in the oven and be enjoying a hot and hearty meal in no time!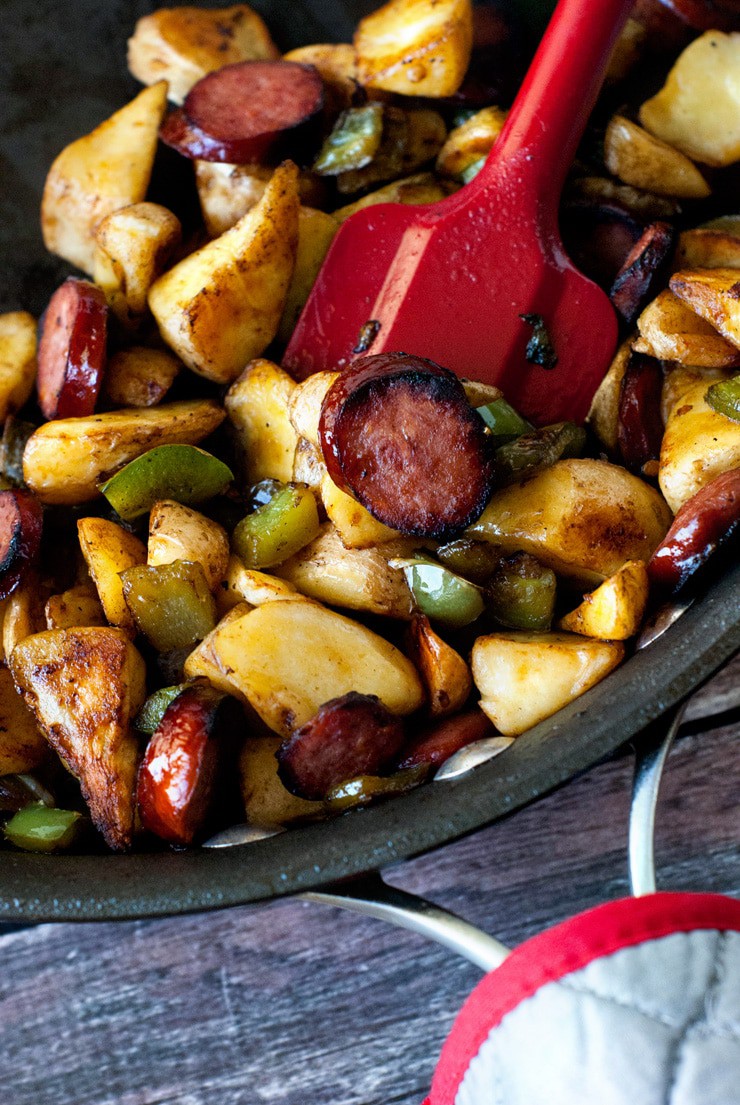 Texas Toast Griddle Burgers with Alexia Seasoned Waffle Cut Fries
This recipe is one of the more recent ones so you may already be familiar, but I just love it. It's super comfort foodish and tastes just like you're eating at an old-school diner– especially when served with these waffle fries. I think these are my favorite of all Alexia's fries as they are seasoned just right and have just a fun, crispy, but still soft texture. The only thing missing here is a chocolate malt!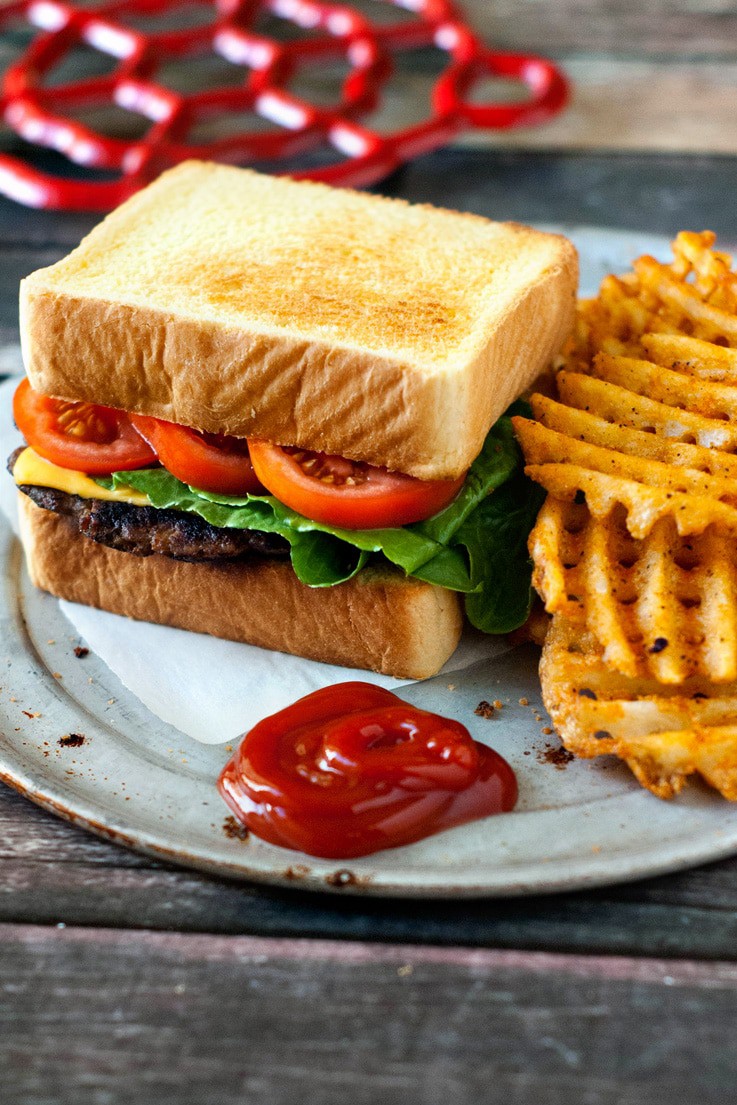 So that's it! Hopefully you've seen something that you're able to run with and make into a easy meal. For more info on Alexia foods, the products they offer, and where you can buy the products I mentioned, visit their website or check them out on Facebook, I'm sure they'd love to have ya!
This is a sponsored conversation written by me on behalf of Alexia Foods. The opinions and text are all mine.