If you're in the mood to cuddle up in your jammies, turn on a Christmas movie and nosh on some popcorn right about now, this is the post for you! I teamed up with Pop Secret a few months back and have been dying to share with you some popcorn recipes I've created that are perfectly paired with Christmas movies. These recipes are not only good for your movie nights at home, but might make for a cute gift idea when coupled with the accompanying movie and a snuggley blanket!
Buddy the Elf's Maple Peanut Butter Popcorn Brittle (Elf)
I was tempted to just stick to the four main food groups of elves and call it good, but I thought that candy, candy canes, candy corns, and syrup popcorn might be overkill. So, I went with a maple glaze and threw some pretzels and rice cereal in with a chocolate drizzle and a some rainbow sprinkles for that Buddy flair.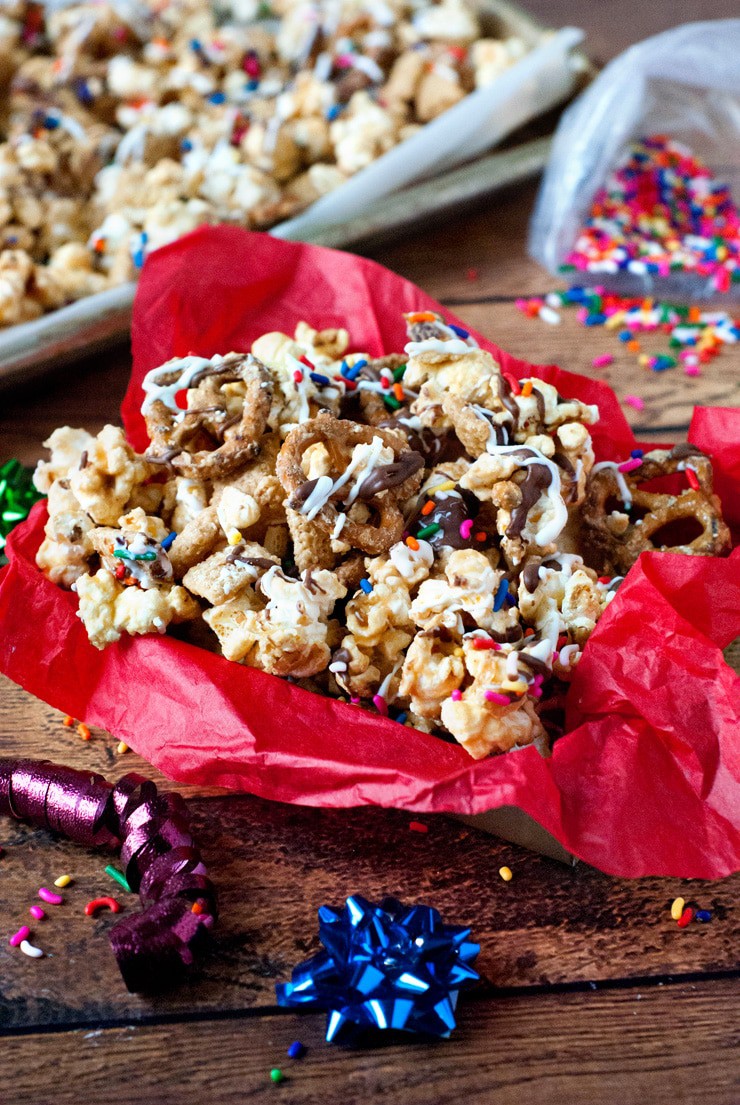 How the Grinch Crunched Christmas (How the Grinch Stole Christmas)
This popcorn has a lightly sweet glaze on it that can be colored any color you like! With crunchy rice cereal, white chocolate chips, and cinnamon candies I'm pretty sure the Grinch would pick this over crunching his glass bottles. Maybe.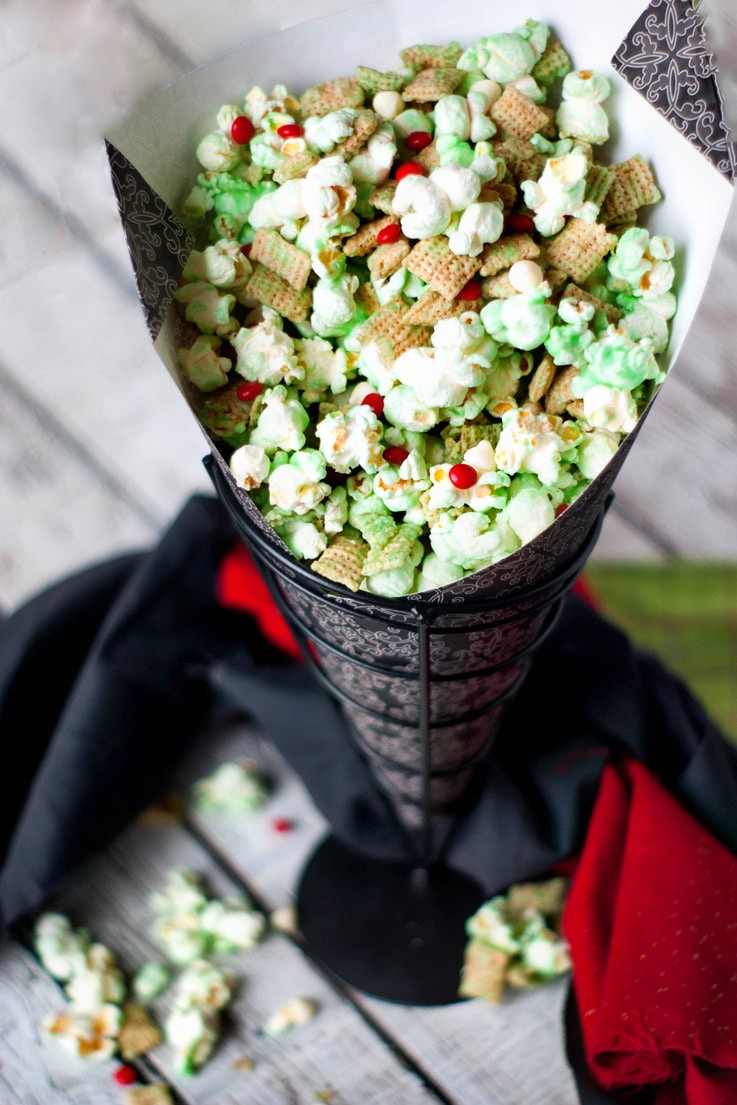 Kevin's Cheese Pizza Popcorn (Home Alone)
All he wanted was a cheese pizza, so I put together two kinds of cheese popcorn and tossed them with an herby-garlic topping that gives it that Italian flare.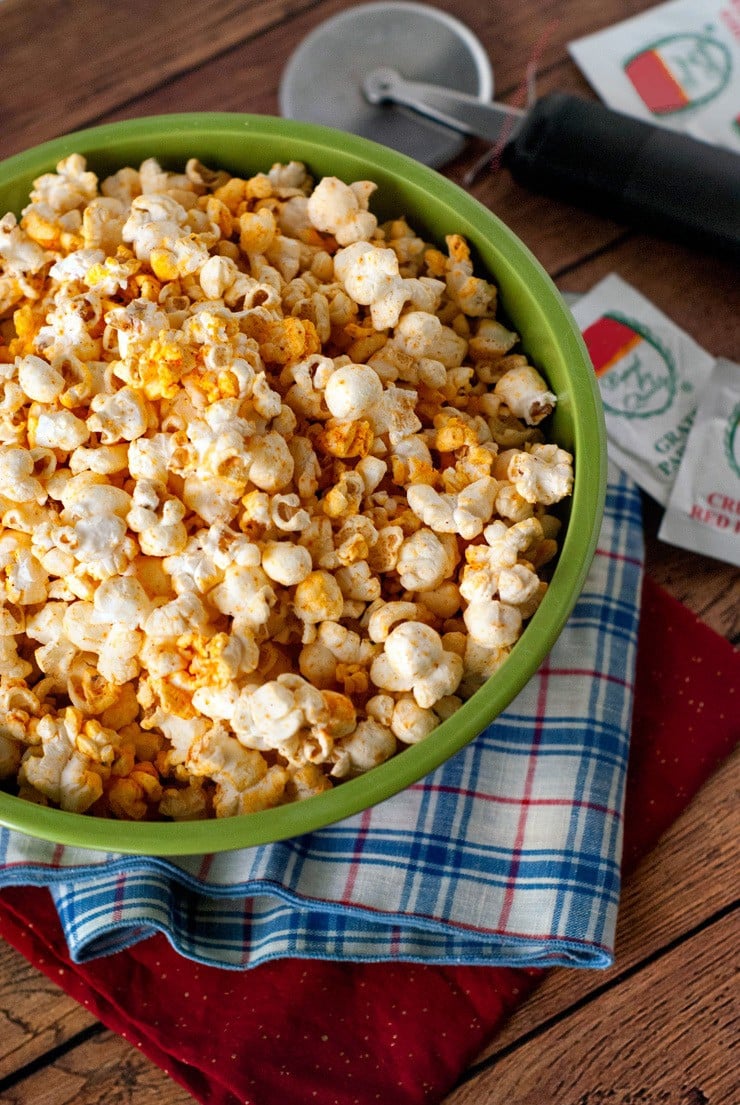 Hot Hot Chocolate Popcorn (Polar Express)
I think this one is my favorite out of all of them, but who can resist chocolate and marshmallows? It's really ridiculously addicting too. I wonder if the kids on the Polar Express felt like they needed this popcorn by their side at every waking moment. Whatever the case may be, this is the simplest and possibly most impressive popcorn you can gift this year (or just eat!).

Melted Frosty Popcorn "Cookies" (Frosty the Snowman)
I couldn't make a bunch of popcorn without including some kind of popcorn ball! This time though, I flattened the balls into "cookies", dipped them in white candy coating and decorated them like snowmen.  My kiddos has a blast decorating these and they are a super fun and special treat.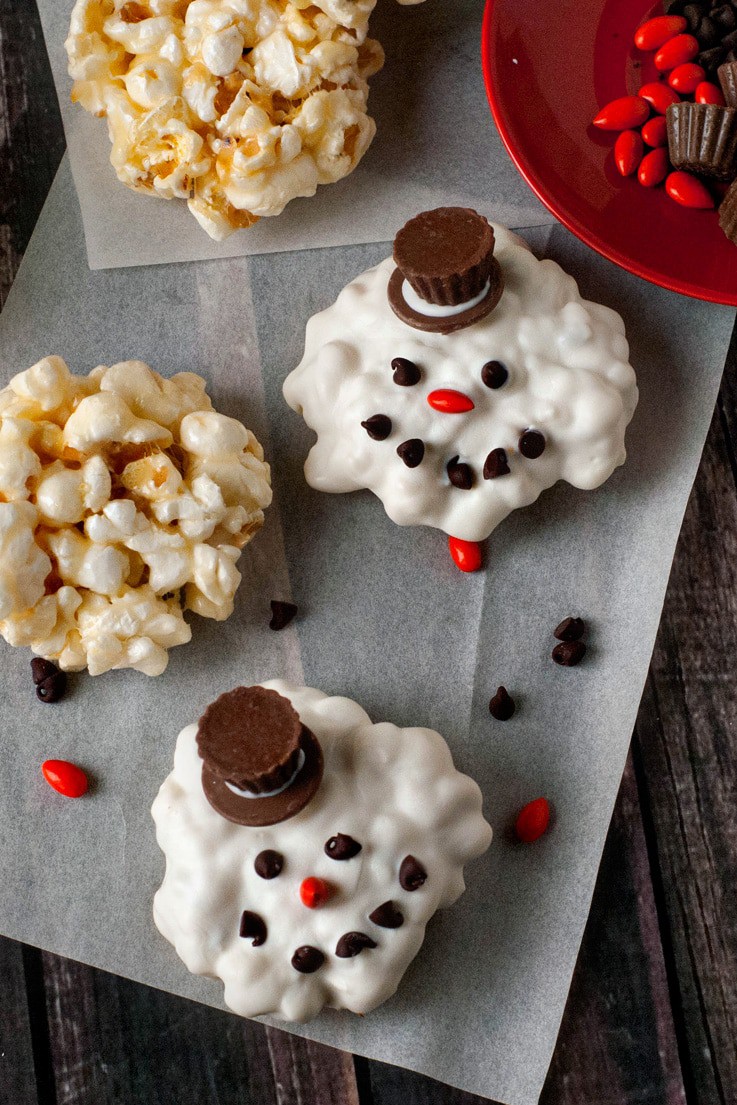 I hope you get some time to cuddle up with your loves and enjoy the season soon!
I was compensated by Pop Secret for developing these recipes, photographing and sharing them with you today. All thoughts and opinions are 100% my own!