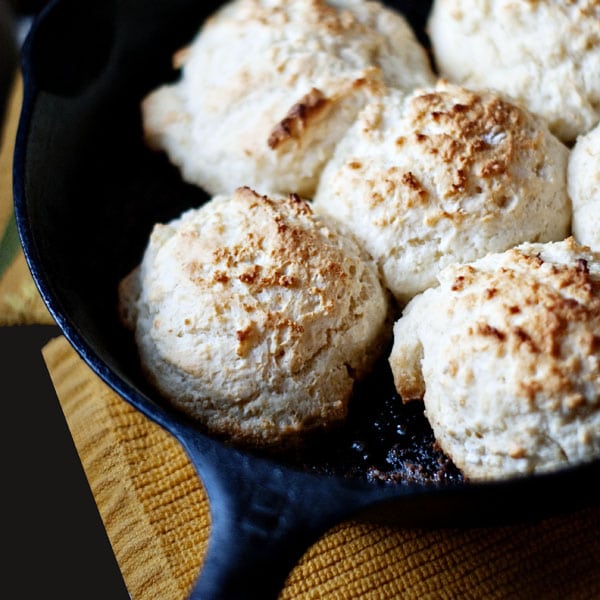 By now it's no secret that I am all about shortcuts in the kitchen. With a working student husband, my own part-time work and 2 wonderful/crazy little girls, days come and go where dinner doesn't consist of more than a bowl cold cereal. So when I find a shortcut that will help me, say, have light and fluffy biscuits in the oven in 5 minutes, I'm all over it.
Dirty little kitchen secret time: I always keep a box of Bisquick in my pantry. This might seem a little weird coming from somebody that has a background in professional baking, but it's true. And I'll tell you another dirty secret – you're favorite bakeries and restaurants use mixes all the time too!  And, I'm not ashamed to say that sometimes the results you get from baking with mixes rivals those made from scratch. Remember this cornbread? I may never make it from scratch again!
MY LATEST VIDEOS
These biscuits are a deliciously glorified version of a basic Bisquick biscuit. Using sour cream, 7-UP, and a hot skillet makes them tender and slightly sweet with a irresistibly crisp, buttery bottom.
Start by combining 2 C of Bisquick with ½ C of sour cream. Toss it around and just let the sour cream incorporate itself within the mix. Stir in the 7-UP and mix lightly, just until combined and no dry spots remain.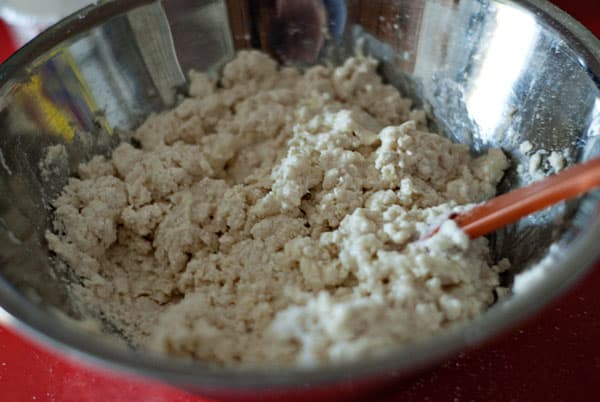 Place a ¼ C of butter in the bottom of a heavy bottomed, oven-safe skillet and place into the oven until the butter is melted. Scoop the dough into even mounds and place into the hot buttered pan.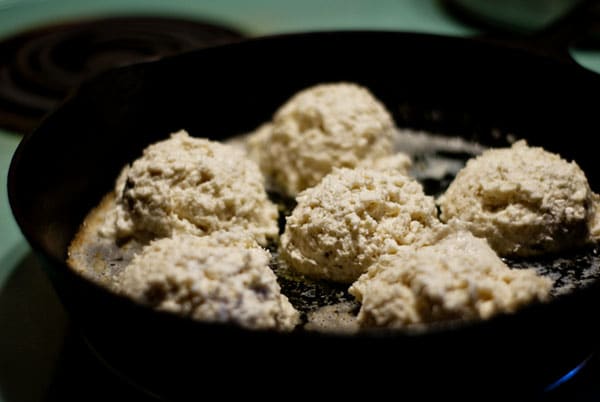 Bake at 450 for 12- 15 minutes until the tops are lightly golden.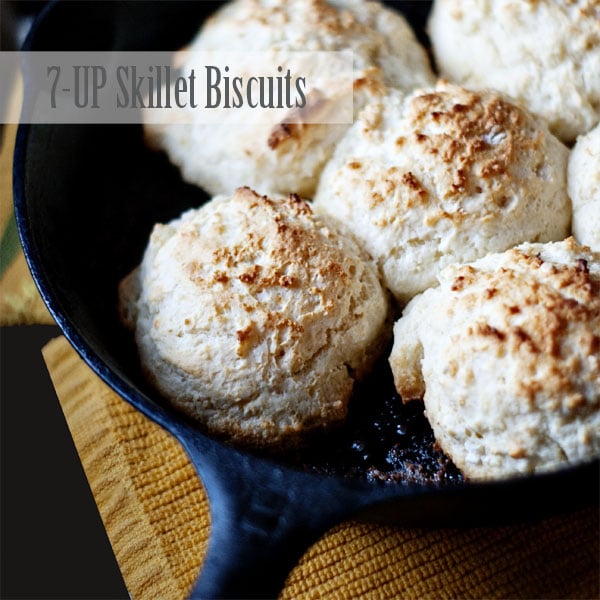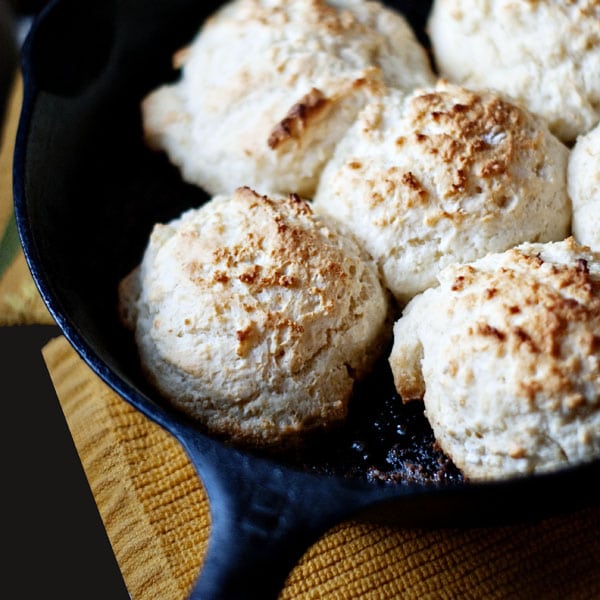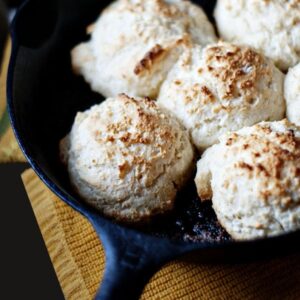 Ingredients
2

C

Bisquick baking mix

1/2

C

sour cream

1/2

C

7-UP or lemon lime soda

1/4

C

butter
Instructions
Preheat oven to 450

Combine Bisquick and sour cream and lightly mix until the sour cream is distributed through out the mix, but does not form into a dough.

Add soda into the Bisquick mixture and stir lightly just until no dry spots remain.

Place butter in a heavy-bottomed, oven-safe skillet and place in oven until the butter is melted.

Remove hot skillet from oven and place mounds of dough on top of the melted butter.

Return to oven and bake for 12-15 minutes or until the tops are lightly golden.
Are We Friends On Pinterest?
Follow Me For More Great Recipes @hlikesfood