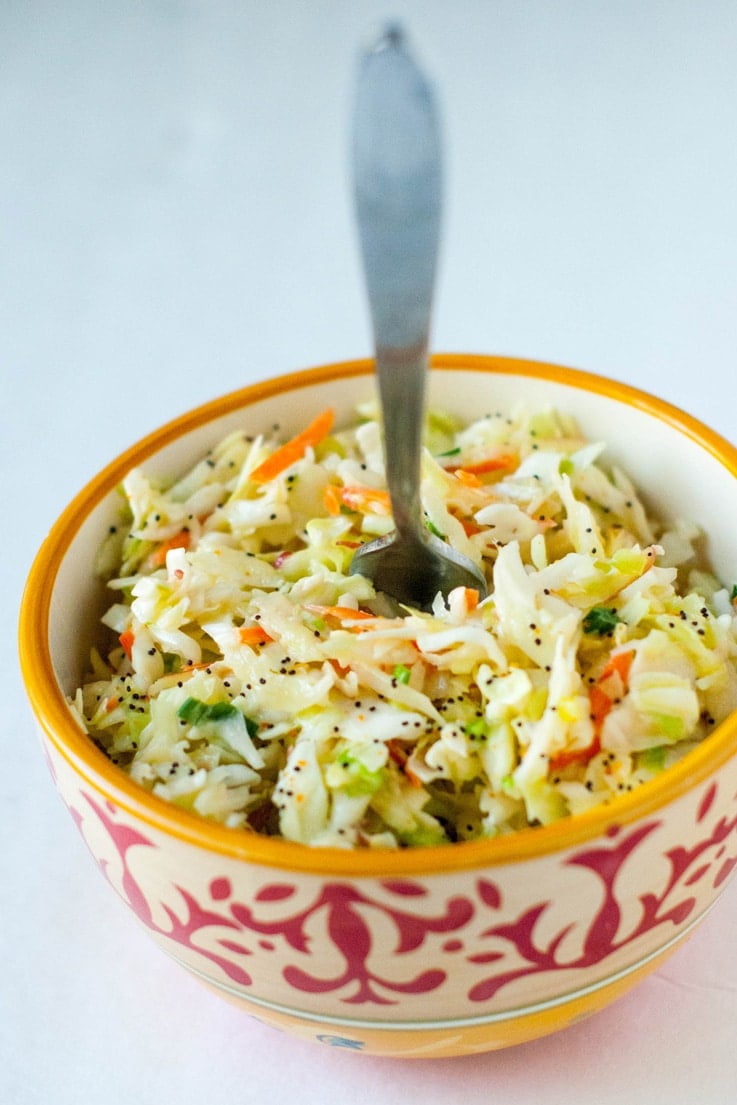 This last weekend we headed down the coastline to visit my in-laws. It just happened to be the same weekend as the Annual Crab Feed in a nearby town but instead of paying an arm and a leg to eat crab with people we didn't know, we decided to have a crab dinner of our own!
Truth be told, I'm not a huge fan of crab (gasp!) but I willingly noshed my corn on the cob alongside the rest of the crew as they meticulously cleaned out legs and claws one after another. My contribution to the dinner was a big bowl of coleslaw and this is the recipe I brought along. My go-to recipe for coleslaw is my go-to for a reason– it's good! But, since I'm still riding the train to crazy town where I can't have sugar,I needed to mix things up a bit.
All the sweetness in this recipe comes from a grated apple. I used a big juicy Fuji apple and it worked great. Your coleslaw will vary in sweetness based on the apple you use. I also like to grate the apple right over the bowl so that all the sweet juices aren't wasted on a paper towel or cutting board.
Give all the ingredients a toss and you're set to go!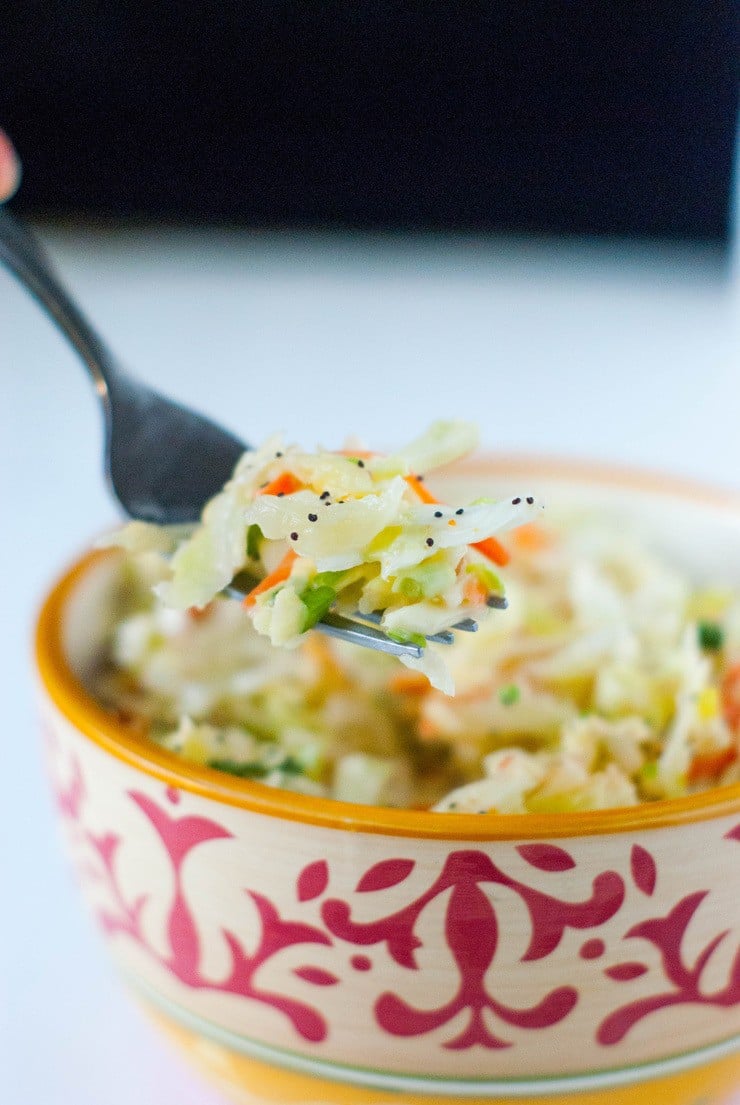 Ingredients
1 (14oz) bag coleslaw mix
1 large fuji apple, grated (about 1 cup)
2 green onions, sliced (use green and white sections
1/2 C mayonnaise
2 tsp apple cider vinegar
1/4 tsp kosher salt
1-2 tsp poppy seeds
Directions
Combine all ingredients in a medium sized bowl and toss until well mixed. Plan to make it at least an hour in advance so the flavors can meld. Serve well chilled.

Made this recipe?
I'd love to see how you rocked it! Share your photo on Instagram with the hashtag
#heatherlikesfood  --
It will totally make my day to see it!