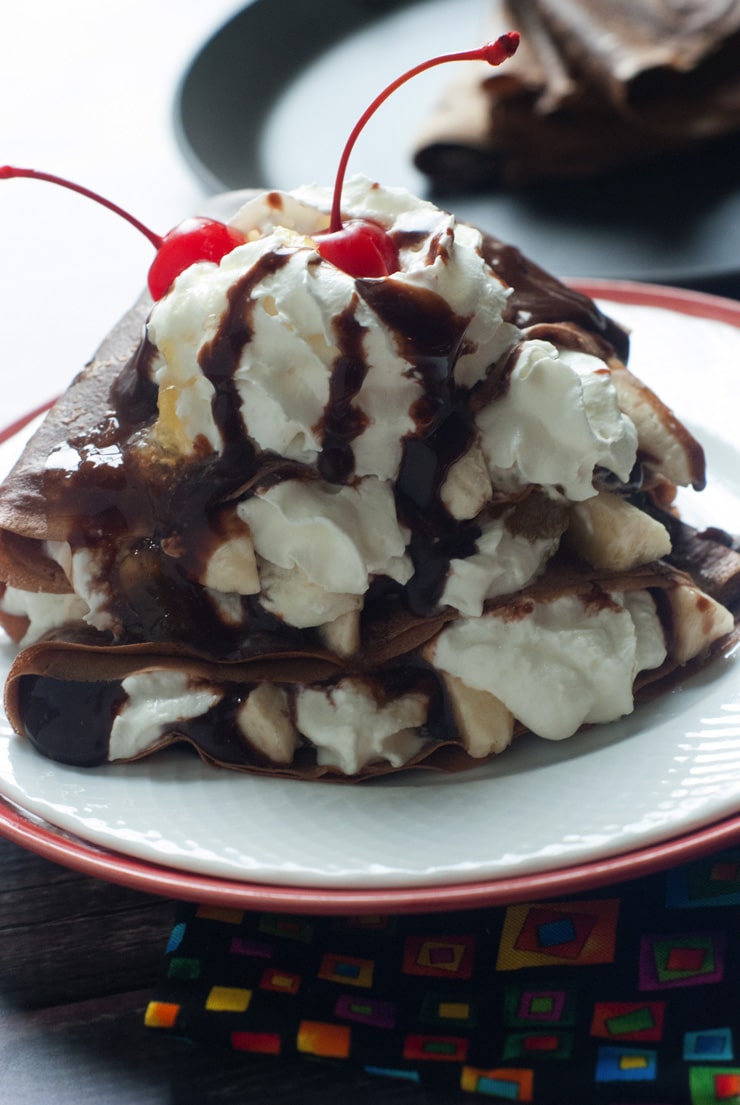 Crepes are one of those foods that just feel fancy. I could eat a ginormous plate of them smothered in nutella and still feel like I was eating like a princess. It's probably because they are so thin and delicate that they seem much more complicated and difficult than they really are.
My absolute favorite way to eat crepes is with just a little butter, lemon juice and powdered sugar but these chocolate crepes are creeping up on my list of favorites. They have plenty of chocolate flavor but are just lightly sweetened so that we can top them with crazy amounts of whipped cream and hot fudge.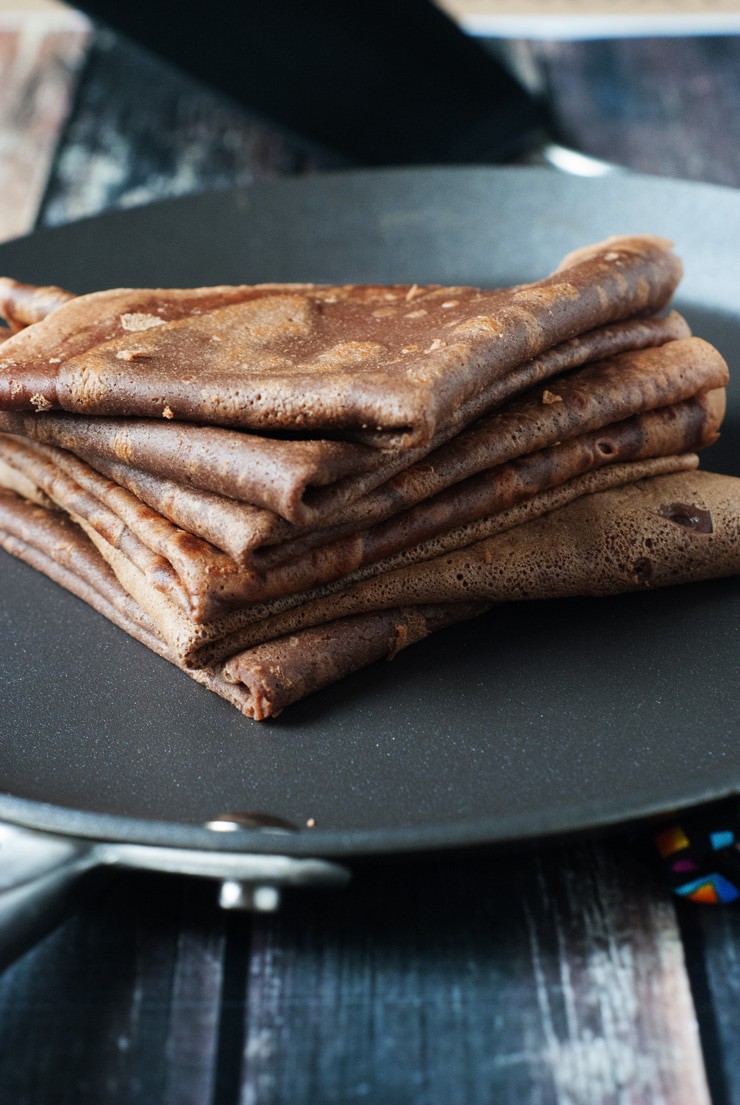 To make the crepes, I used an Anolon Advanced Umber 9.5″ Crepe Pan and I never realized how much I needed a crepe pan until I used it! If you like making crepes and want them to turn out PERFECTLY, do yourself a favor and buy yourself one of these babies. It's the perfect size, distributes the heat evenly for quick cooking and not a thing sticks to it. So much fun to use!  OR… You could enter to win one… just scroll to the bottom of this post to enter. 😉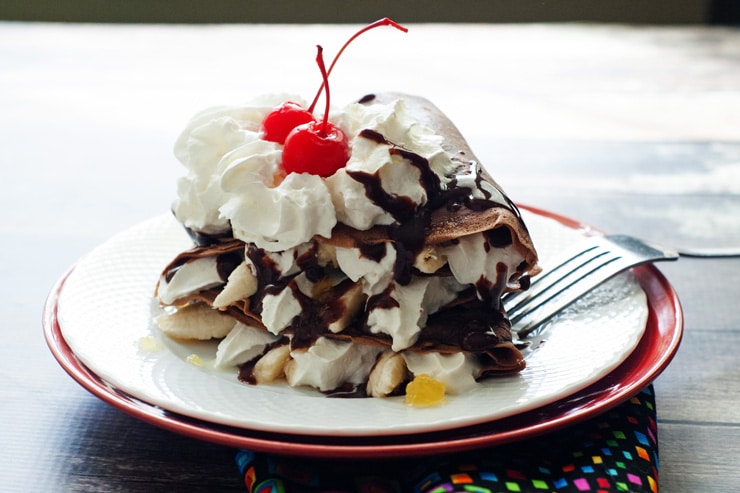 Don't you just want to plunge your fork into a big stack of these?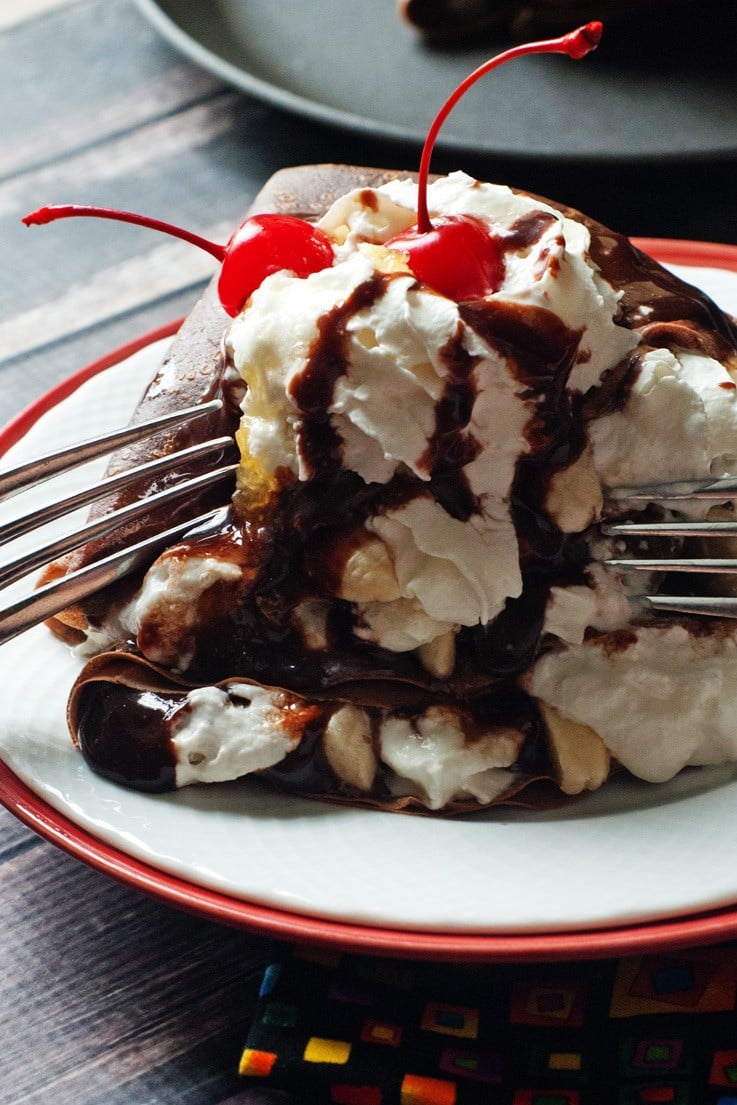 I'm sharing this recipe over on Anolon's website, so for the full recipe visit Anolon's page linked below, but don't forget to enter to win a crepe pan of your own by scrolling to the bottom  —>
You can also Pin it! Pin, pin, pinn-y, pin- pin, pin it! 
I was compensated for creating this recipe and the accompanying photographs for Anolon, all thoughts and opinions are my own.