Blissful Bacon Cheeseburgers: My favorite recipe for hamburger patties topped with blissful, cripsy, bacon. Can you guess the secret ingredient?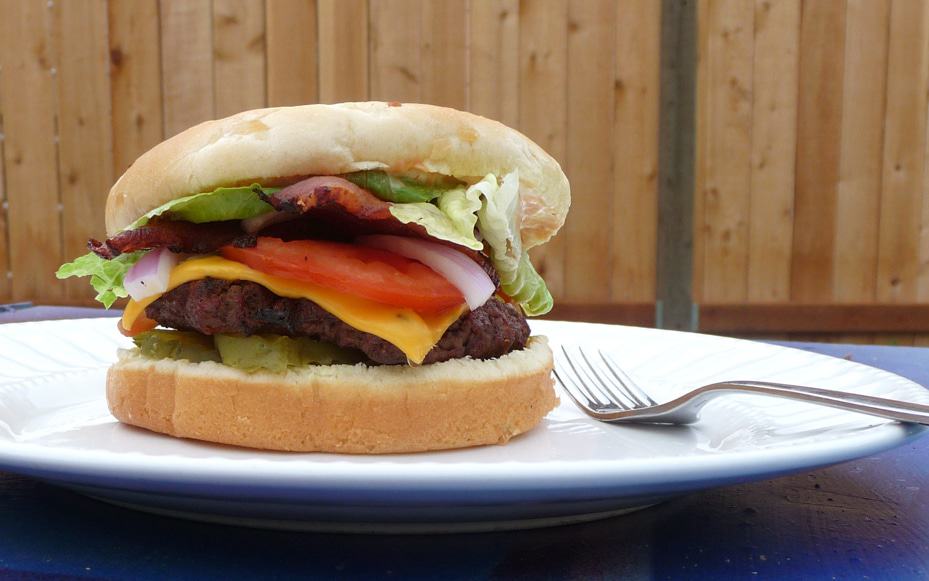 Although this is a bit late for Memorial Day, I couldn't resist posting my favorite recipe for hamburger patties and talking about one of my favorite things; bacon.
Putting bacon on top of a burger is a no-brainer for me. I'm pretty sure my love for these stemmed from my high school years when, during our lunch hour, my besties and I frequented the Wendy's down the street. It wasn't because the food was exceptional, but because the dollar menu was about all we could afford. It didn't take long for us to get sick of the greasy meat and cheese combo, but that didn't stop us. We were newly liscensed and were COOL! … not to mention completely mal-nourished.There was also a point while going to college that my roomie and I found it highly satisfying to eat bacon cheeseburges and fried zucchini while studying for our health and fitness class exams. Good times…
Ahem, enough of my reminiscing. The point here is that bacon cheese burgers rock. And they rock even more when they are made with this recipe for patties.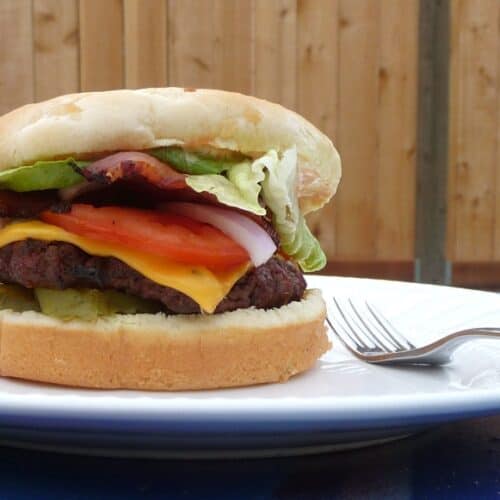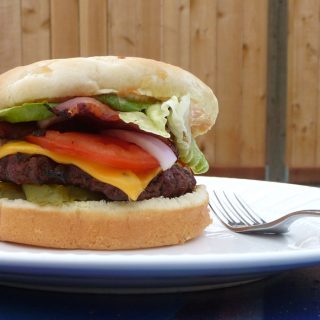 Ingredients
1

lb

lean ground beef

2

tbsp

mayonnaise

1

tbsp

Worcestershire sauce

1

tsp

dried dill weed

2

tsp

lemon pepper seasoning
Instructions
Mix all ingredients together and shape into four equal patties. Grill or pan fry for over medium heat for about 5 minutes per side. Top with lettuce, tomato, pickles, cheese, mayo, ketchup, red onion, and of course, crispy BACON!