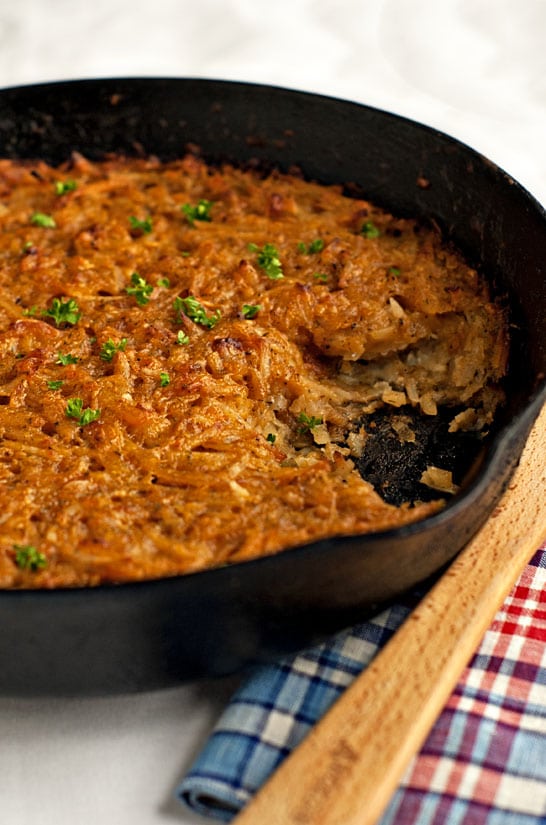 Back in the day when I was single and more-often-than-not had no one to kiss on New Year's Eve, my roommate and I made it a tradition to go out to breakfast on New Year's morning. I think our tradition only lasted a couple of years before we both found our Mr. Charming and preferred snuggling up to dragging ourselves out of bed after a long night. But talking over the events of the night before with glazed, tired eyes and thinking about the new year was always fun. Our breakfast spot of choice was Cracker Barrel and we'd wait ridiculous amounts of time waiting for a table just so we could have a side of their cheesy hashbrown casserole.
I'm a sucker for all things starchy, cheesy, and otherwise detrimental to my dierriere so it's a given that I can hear most types of hashbrown casseroles call my name even when I'm sleeping. Yes, even the kind with corn flakes on top
It's been almost a decade since I've been back to a Cracker Barrel so my memory might not be so crisp, but this is the recipe I make when I have a hankering for those New Year's morning potatoes. They are cooked in a skillet and then baked which makes for a crispy crust and creamy underbelly. Am I allowed to use the word underbelly on a food blog?
Let's make 'em! You'll need a package of frozen hashbrowns, some shredded cheese, minced onion, milk, beef broth, butter, and some herbs and spices. Mix everything but the butter in a big bowl until combined.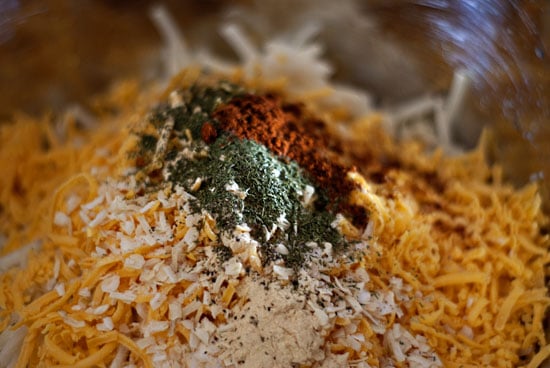 In a medium-sized skillet (mine is 10 inches) melt a few tablespoons of butter and spoon in the potato mixture.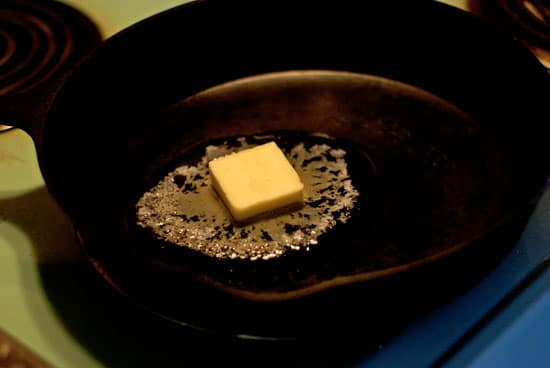 Over medium heat stir constantly until the cheese is completely melted and creamy.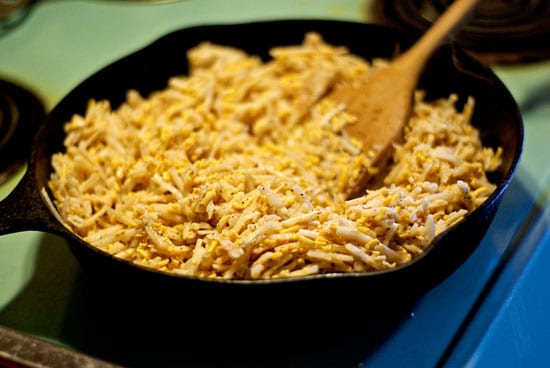 It will look a little something like this…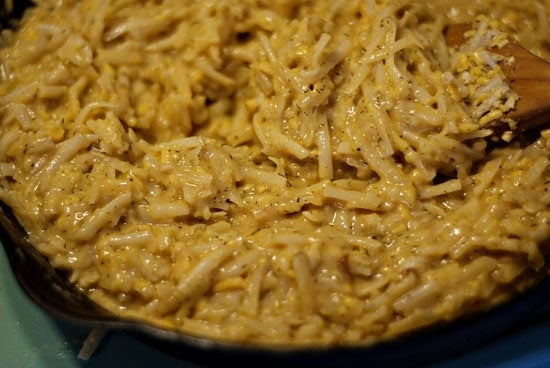 Toss the whole pan into the oven and bake for about 45 minutes or until it's bubbly and the top is crispy. Sometimes I add a little fresh parsley to the top to spruce it up a bit.
It's creamy, cheesy, and definitely a keeper!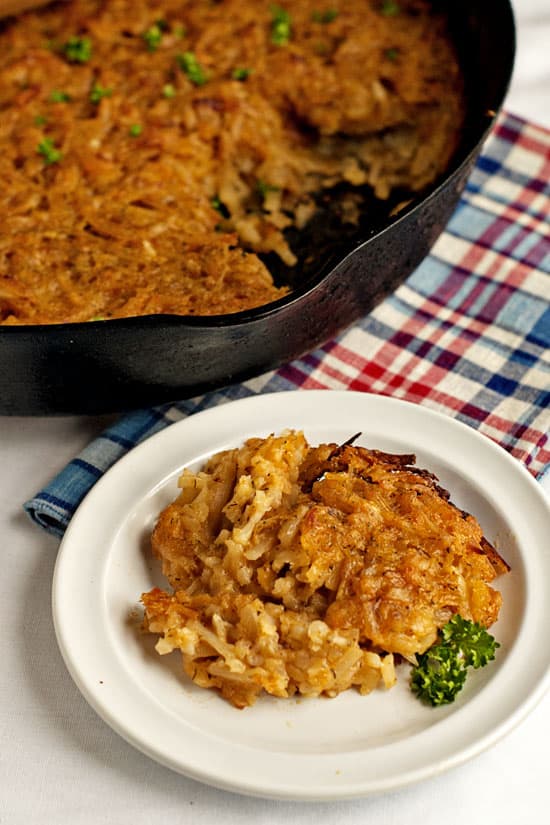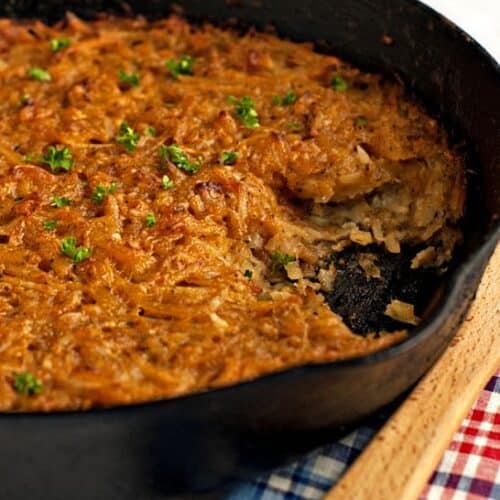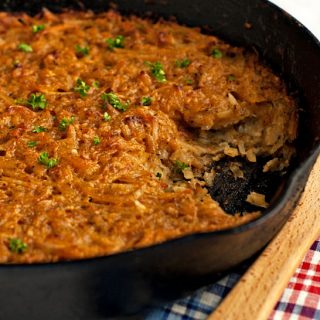 Ingredients
1

26 oz package frozen shredded hashbrowns

2

C

medium cheddar

shredded

1/4

onion

minced

1

C

milk

1/2

C

beef broth

1

tsp

garlic powder

1

tsp

chili powder

1

tsp

dried dill weed

1

tsp

salt

1/4

tsp

black pepper

2

tbsp

butter
Instructions
Preheat oven to 425 degrees

Combine the potatoes, cheese, onion, milk, broth, and spices in a large bowl.

In a medium-sized oven-proof skillet, melt butter over medium heat and spoon in potato mixture.

Cook the hashbrowns, stirring constantly until the cheese is melted and mixture is creamy.

Transfer skillet to the oven and continue to cook for 45 minutes or until bubbly and the surface is browned and crisp.
Are We Friends On Pinterest?
Follow Me For More Great Recipes @hlikesfood