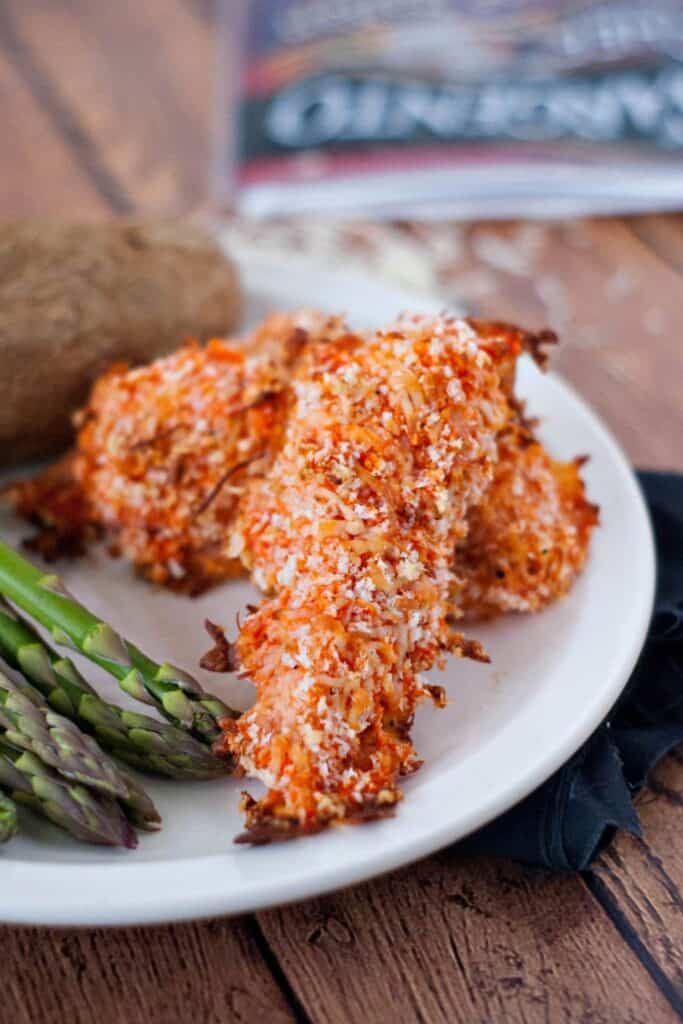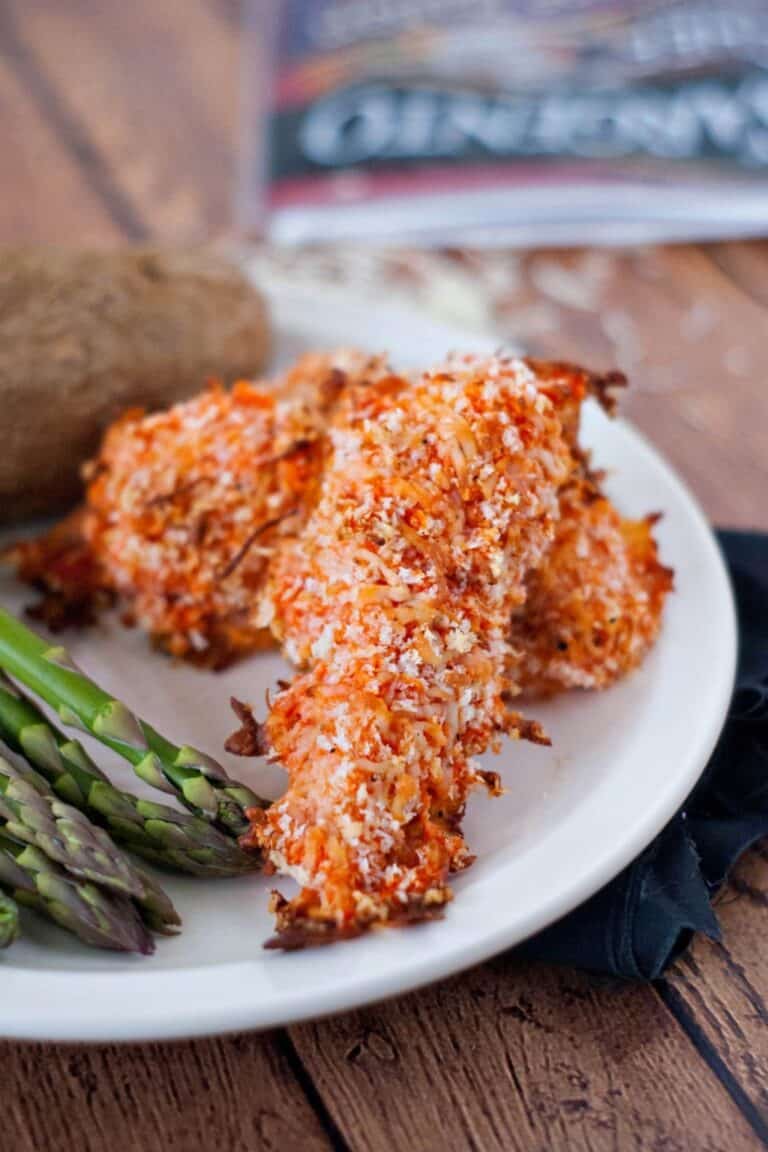 Who watches Chopped? I love the show but since we don't have cable I've had to get creative to watch it. There was a while there that I'd go to the gym each night at just the right time so I could catch an episode while on the treadmill. #truestory
I'm sure all those around me at the gym appreciated that I was forcing images of desserts and other treats into their minds while trying to burn a few calories. At least it wasn't Diners, Drive-Ins, and Dives–that would have been really cruel. Or Cupcake Wars. Or anything Paula Dean.
Mmmmm. Butterrrrr.
Anyway, I bring up Chopped because this chicken was the outcome of a "Chopped at Home" challenge that I took part in with Sargento Cheese. They gave me the ingredients I had to use and I got to work!
My ingredients: Boneless skinless chicken breast, greek yogurt, red peppers, and Sargento 6 Cheese Italian blend.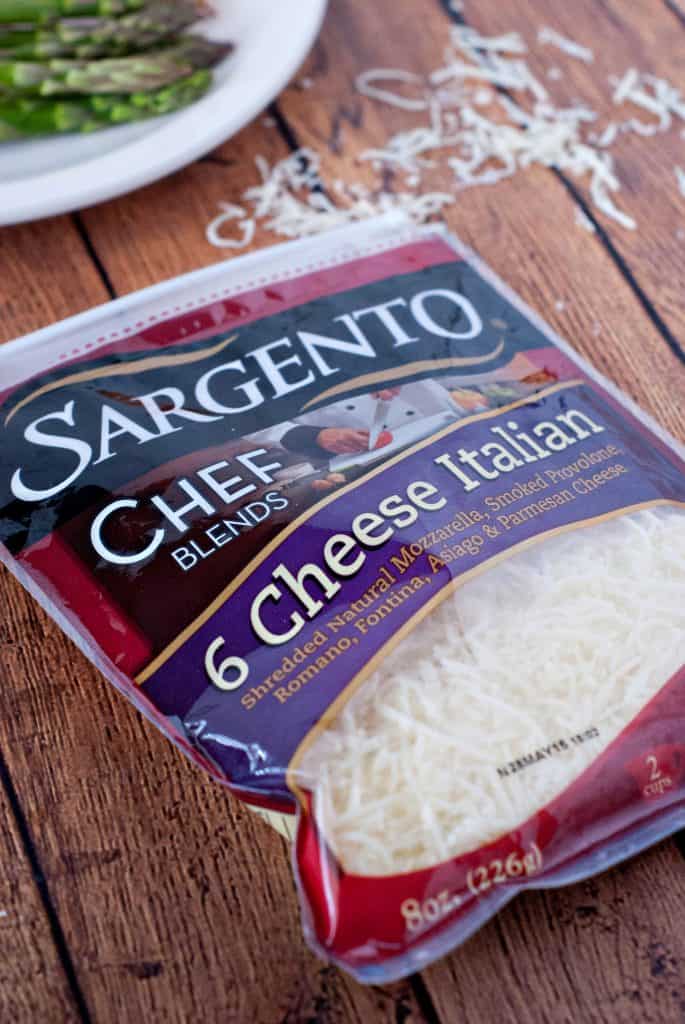 I decided to go super simple (as per usual) and create something that would work for a quick weeknight meal and only took one or two more ingredients than they gave me.
And then, this chicken was born!
For the red pepper requirement I decided to use jarred roasted red peppers because they are sweet and really give nice flavor. I then blended those peppers up with the greek yogurt, dipped the chicken in that mixture and coated each piece in a combination of the cheese blend and panko bread crumbs.
After a quick 15 minutes in the oven and another few under the boiler to really crisp them up, you have a chicken strip that is super flavorful, moist, slightly sweet, covered in lightly charred and chewy cheese, and all around delish. My husband really loved these as did the kiddos.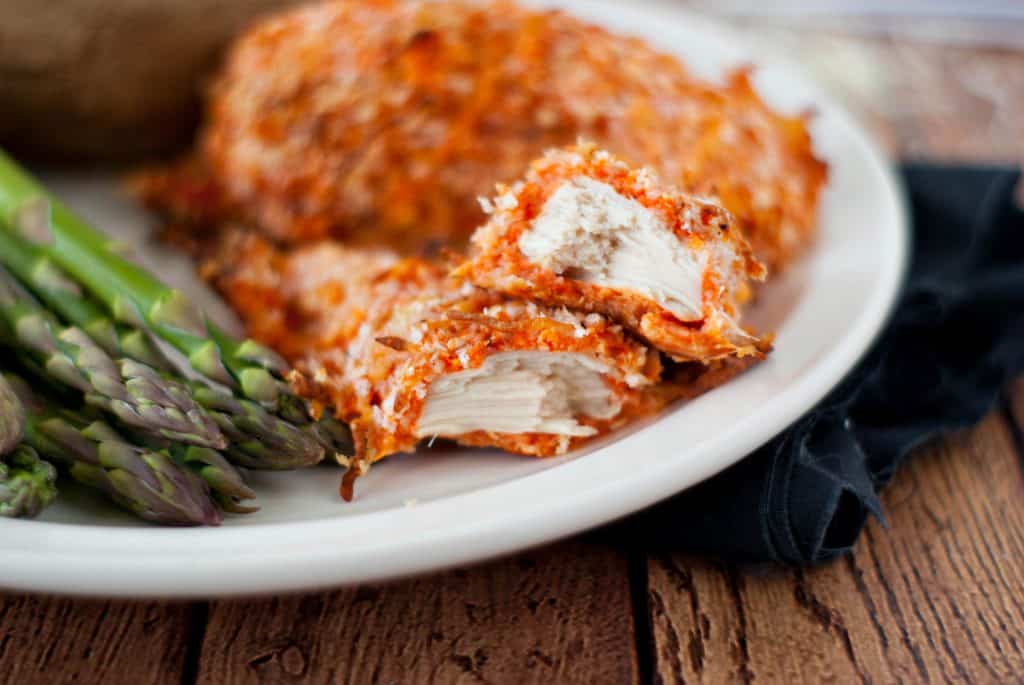 Sargento wants you to be able to come up with your own "Chopped" creation and a compete for a chance to win $10,000! Do you think you could do it? Click HERE to see the details! Good luck!
Ingredients
2 lbs boneless skinless chicken breasts
1 C jarred roasted red peppers, drained
1 C plain green yogurt
1 C panko bread crumbs
1 C Sargento 6 Cheese Italian Blend
1/4 tsp black pepper
1/4 tsp kosher salt
Directions
Preheat oven to 400 Degrees.
In a blender, process red peppers and greek yogurt until smooth. Pour into a shallow bowl.
Combine bread crumbs and cheese in a shallow bowl and set aside.
Season chicken with salt and pepper and dip each piece in the red pepper mixture followed by the cheese/breadcrumbs. You may have to use your fingers to gently the press the cheese onto the chicken.
Place coated chicken on a lined or greased baking sheet. Bake for 12-15 minutes or until the chicken is cooked through. Turn the broiler on and continue to cook for an additional 2-3 minutes or until the coating is crisp and browned. Serve while hot.

Made this recipe?
I'd love to see how you rocked it! Share your photo on Instagram with the hashtag
#heatherlikesfood  --
It will totally make my day to see it!
Available in 30 versatile varieties, unique blends and distinct cuts, Sargento Shredded Cheese is always cut from blocks of 100% real, natural cheese. For more inspiration, check out the Sargento Pinterest page  or visit Sargento.com for more information. The Chopped at Home Challenge gives viewers a chance to create their best recipe using the selected basket ingredients, including Sargento Shredded Cheese, for a chance to win $10,000!
This is a sponsored conversation written by me on behalf of Sargento®. The opinions and text are all mine.