This post brought to you by REESE'S® Brand. All opinions are 100% mine.
Court-side Crunch 7 Layer Bars – Considering I grew up with 2 younger brothers, I'm kind of surprised sports weren't a bigger deal in our home. Maybe I was just a little too wrapped up in my own little world to realize or even care about what they were doing though. Even up until a few years ago the hubs wasn't a big sports fan either. All it took however, was for a good friend to get him hooked on college football and we've been a sports watching family ever since.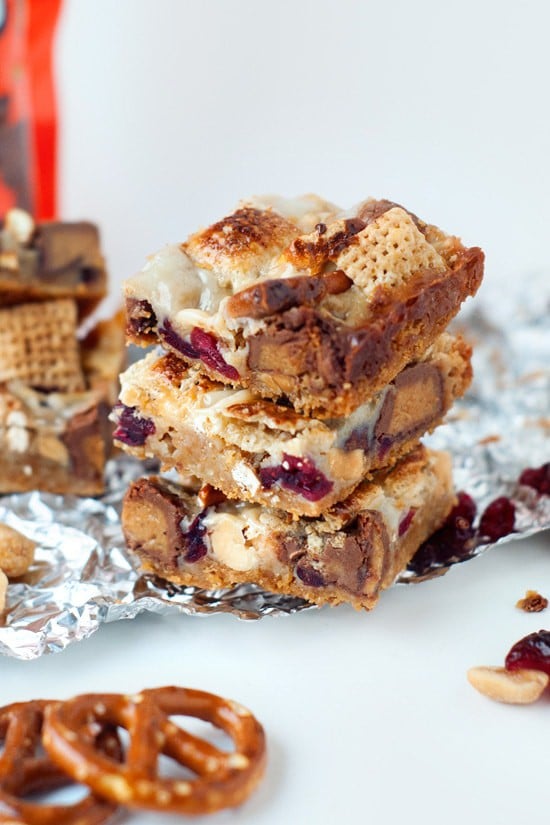 MY LATEST VIDEOS
I'll admit, I"m in it for the food. Like that one time we went to a Blazer's game and I got BBQ pulled pork nachos and frozen lemonade. Yeah, that's about all I can remember. My blog is named the way it is for a reason, you know.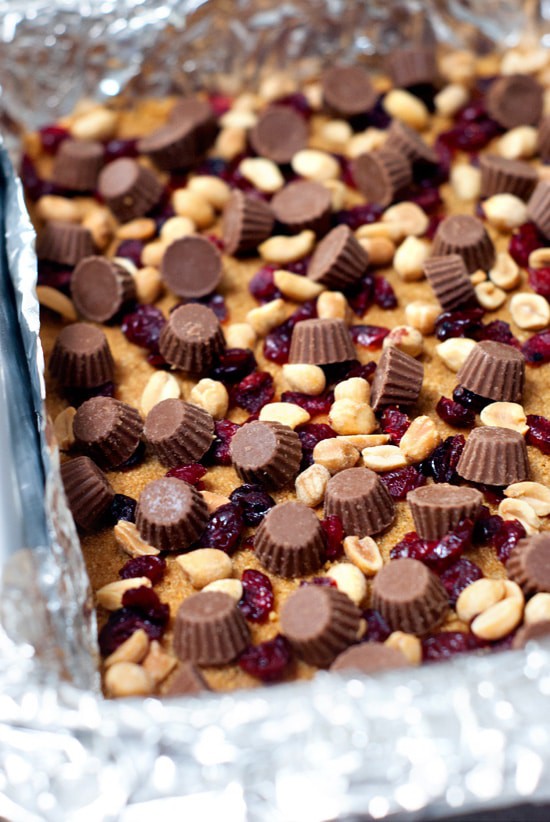 Speaking of liking food, it's confession time here on HLF: I keep a bag of REESE'S® Peanut Butter Cups in my underwear drawer. It's my little way of rewarding myself for chaning my skivvys everyday…or something. Honestly I just like having my own secret stash of my favorite candy that's ALL mine. So when said favorite candy asked if I wanted to create a recipe for them that would be perfect for basketball season snacking, I was all over it.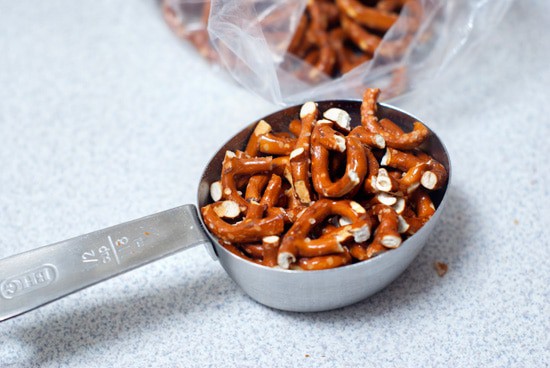 I'm not the only one that got to play with Reese's in the kitchen, either. 31 other bloggers created scrumptious game day recipes and they all can be found at REESE'S® Baking Bracket Challenge. And to make things a little bit more fun, our recipes will compete for votes in a bracket-style contest, with the creator of the wining recipe receiving $2,500! (I kinda want to win) Plus, fans (that's you!) who vote will be entered for a chance to win a daily prize $100 Walmart Gift Card!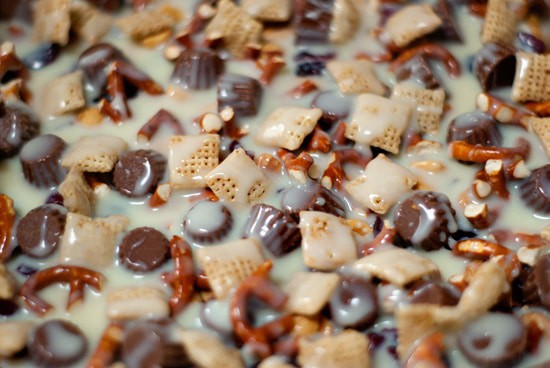 How To Make Court-side Crunch 7 Layer Bars
My Court-side Crunch 7 Layer Bars recipe is a kicked-up version of the classic "magic cookie bar". I wanted them to be remeniscent of a crunchy snack mix you'd munch on during a game so they are chock full of pretzels, peanuts, dried cranberries, rice cereal, and of course, Reeses. Magic cookie bars are "magic" because all the ingredients get spinkled on an unbaked graham crakcer crust, topped with a can of sweetened condensed milk, and once baked are chewy, sweet, salty, crunchy, and creamy little bites of heaven.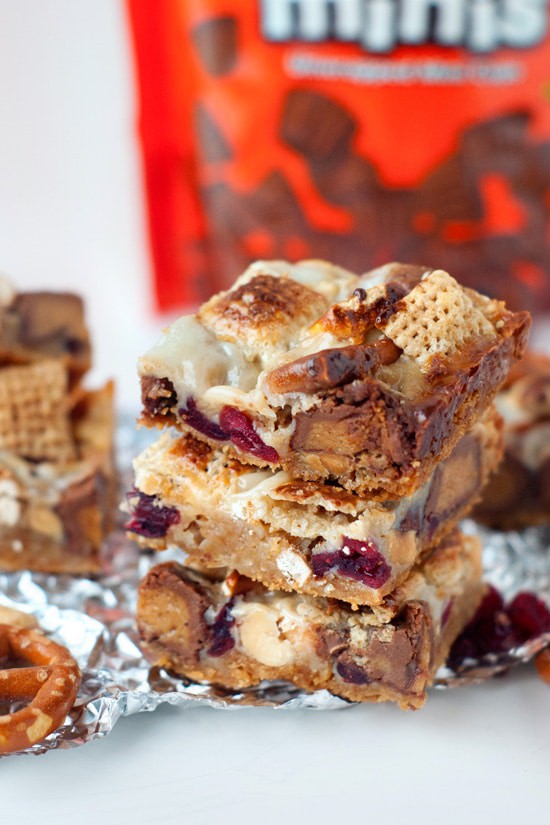 So puh-lease, please, PLEASE head over to REESE'S® Baking Bracket Challenge and vote for my recipe! I'll love you forever. If I could bring you all plate of these cookie bars for voting I totally would, but hopefully you'll win a $100 Walmart Gift card for voting instead! Click here —> for more delish Game Day Recipes too! 
Oh, and make these Court-side Crunch 7 Layer Bars. You won't be sorry. 
Interested in other yummy chocolate desserts?
Chocolate Peanut Butter Fudge Bars
Peppermint Patty Stuffed Chocolate Cookies
Chocolate Peanut Butter Fudge Bars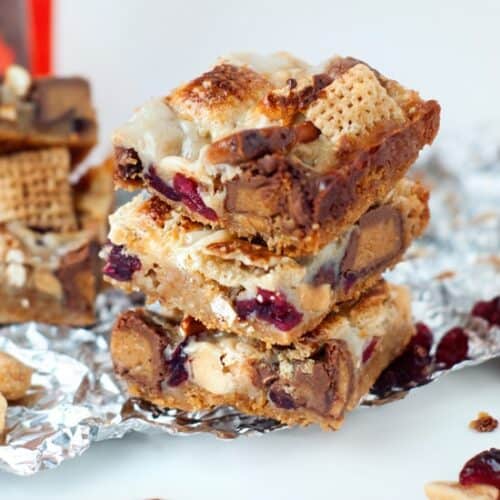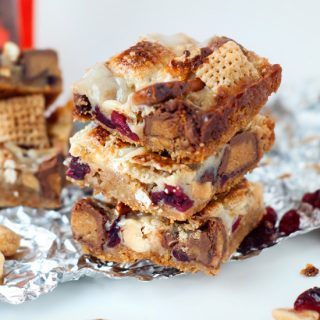 Ingredients
1/2

Cup

butter

melted

1 1/2

Cup

graham cracker crumbs

1/2

Cup

sweetened dried cranberries

1/2

Cup

roasted and salted peanuts

1 1/2

Cups

Reese's Minis

3/4

Cup

pretzels

broken into pieces

3/4

Cup

crispy rice squares cereal

1, 14

oz

can sweetened condensed milk
Instructions
Preheat oven to 350 degrees and line a 9 x 13" pan with aluminum foil sprayed with non-stick cooking spray.

Combine butter and graham cracker crumbs in a bowl and press into bottom of foil-lined pan.

Layer cranberries, peanuts, Reese's minis, pretzels, and rice cereal over the graham crust.

Evenly drizzle entire can of sweetened condensed milk over the pan.

Bake for 20-25 minutes or until bars are bubbly and lightly browned.

Allow bars to cool completely before lifting out of the pan, removing foil and cutting into squares. Makes about 36 squares.
Are We Friends On Pinterest?
Follow Me For More Great Recipes @hlikesfood