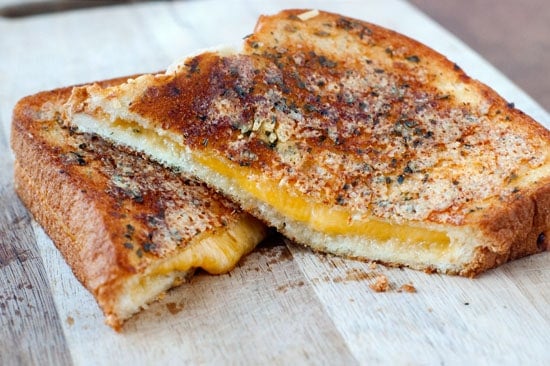 Alright, friends. I know, I know it's Wednesday and this is my first post of the week and I'm sorry! It's kind of bizzare how fast this week is flying by because really I haven't done much except for fill my grocery cart up with junk food.
Exhibit A: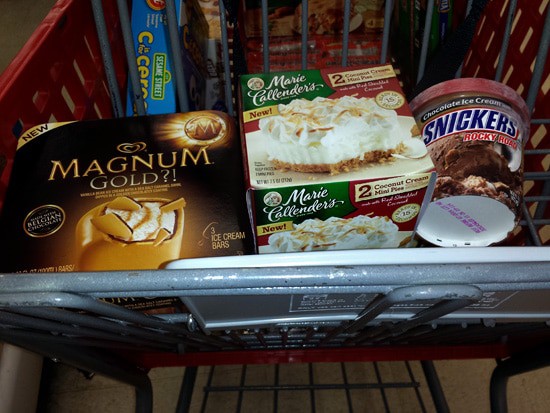 I apparently turn into a teenage boy when I'm pregnant. And not 3 minutes after this picture was taken an 8-pack of bear claws found their way into my cart as well. And then this little gem caught my eye and I about died. That's a pretty hefty claim they're making, don't ya think? EVERYTHING tastes better? I don't think so. Especially when it comes out of the microwave.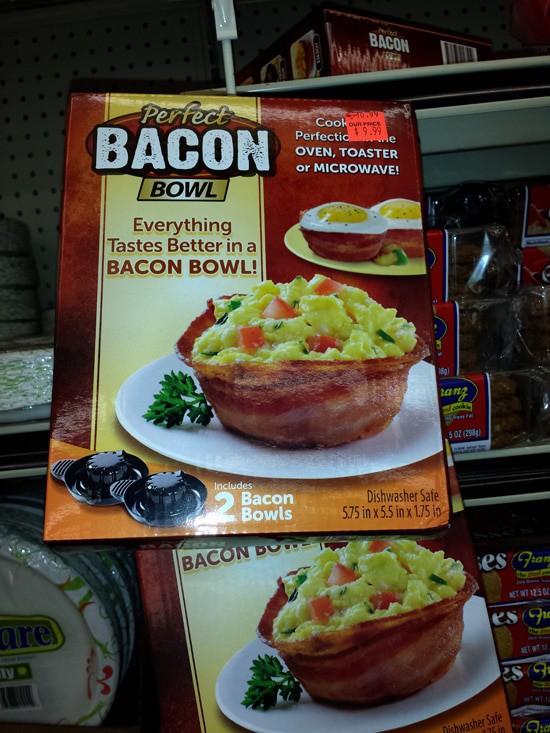 So anyway, that's what I've been doing. Let's move onto this crispy garlic bread grilled cheese sandwich! This really isn't so much a recipe as it is a simple way to make a classic sandwich just a little bit sassier.
You start by brushing 2 pieces of bread with melted butter (or just spreading them with softened butter) and sprinkling them with garlic powder and dried parsley.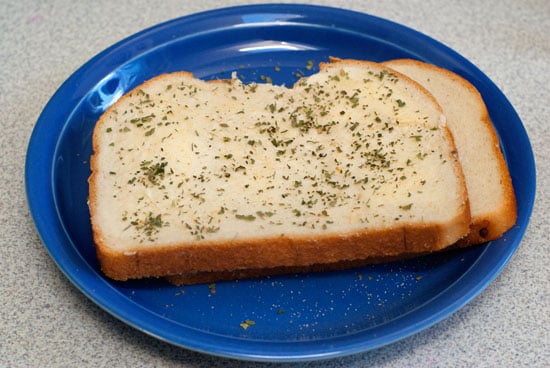 Next up: sprinkle a couple tablespoons of shredded Parmesan cheese (NOT the stuff that comes in a can) on the buttered side of each slice of bread. Gently press the cheese down into the bread as much as you can without squishing it.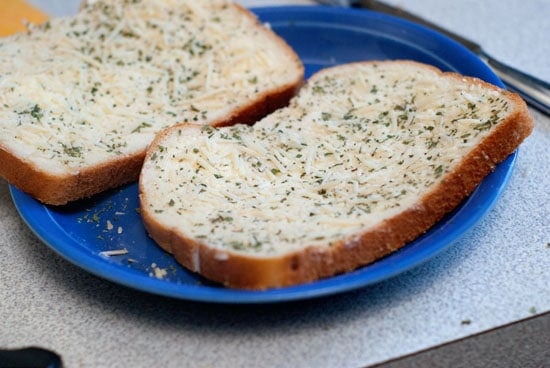 Now just go along your business like you normally would when making a grilled cheese sandwich. Add your cheese of choice and place the bread cheese/butter side down into a hot pan. Non-stick pans work best for this.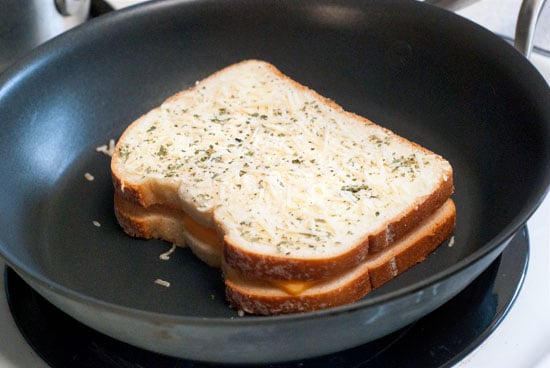 Cook each side of the sandwich until it's golden brown, crispy, and the cheese is good and melted. There's few things worse than biting into a grilled cheese that has partially melted cheese. Am I right?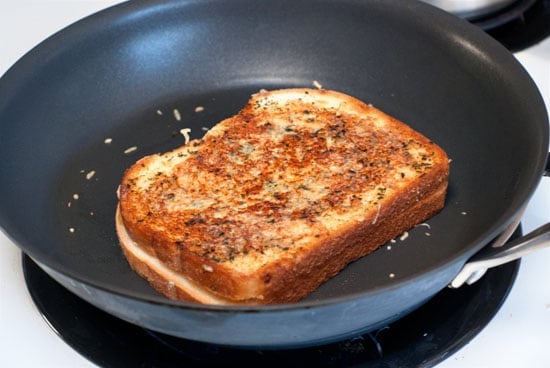 So there she is!  Crispy, garlic-y, cheesy, and pretty hard to resist– kind of like filling your shopping cart up with sugar and carbs and little microwave do0-hickeys that make bacon bowls. For the record, I did not, nor do I ever intend on buying a microwave bacon bowl mold.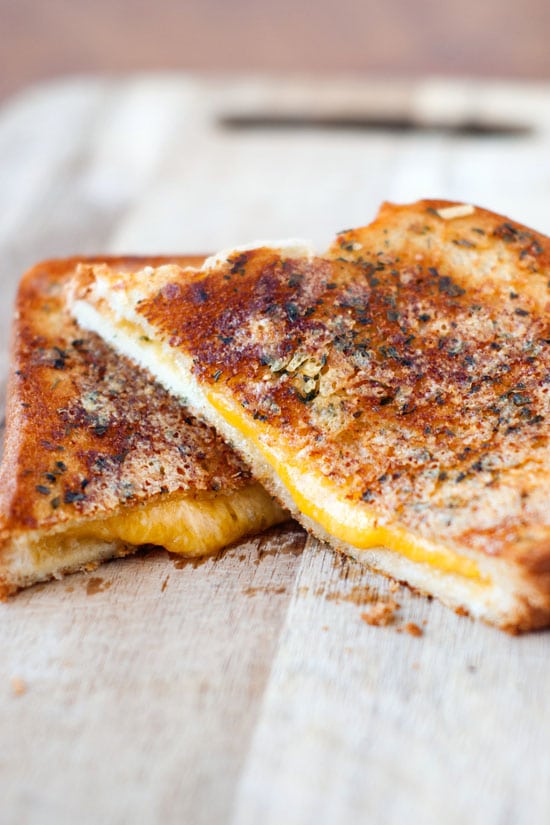 Ingredients
Sliced sandwich bread

Sliced Cheese of choice

Butter, softened or melted

Garlic powder

Dried parsley

Parmesan Cheese, shredded
Instructions
Spread or brush 2 slices of bread with butter and sprinkle each buttered side with garlic and parsley.
Sprinkle a few tablespoons of Parmesan cheese over each buttered side of bread, gently pressing the cheese into the bread.
Heat a non-stick skillet over medium heat and place one slice of bread, buttered side down into the skillet. Top with cheese and remaining slice of bread. Cook, flipping halfway through, until bread is golden brown, parmesan cheese is crispy, and inside cheese is melted.

Made this recipe?
I'd love to see how you rocked it! Share your photo on Instagram with the hashtag
#heatherlikesfood  --
It will totally make my day to see it!