Seasoned with cumin, coriander, garlic and chipotle chili powder, these easy steak kabobs are a perfect entree for summer entertaining. Paired with the Roasted Red Pepper Pesto, the kabobs are smoky, sweet, juicy, and take less work than your guest will ever guess!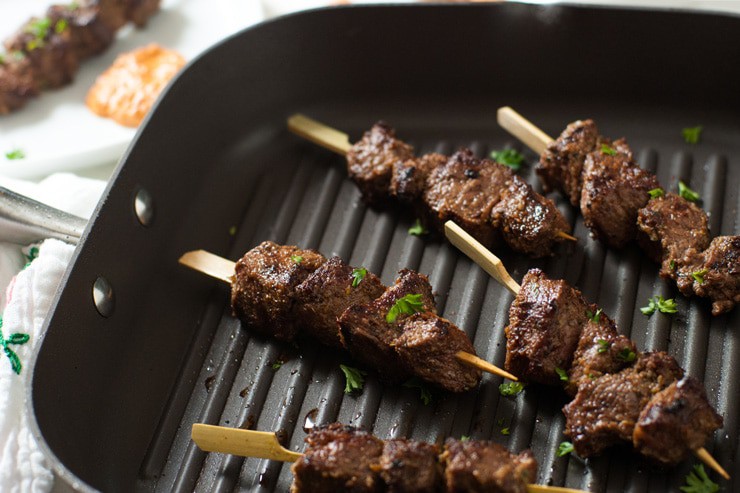 Today's recipe is another one that I teamed up with Anolon for. I used their Advanced Bronze 11 inch deep square grill pan  to make these great cumin marinated steak kabobs that are prefect for making up for a dinner party or potluck.  I love having a grill pan on hand for those days I just don't feel like heating up the big grill. Even sometimes in the summer months I just want something quick and easy and my grill pan is always there to rescue me.
These kabobs are super easy to put together and only take a handful of ingredients. The marinade is a quick combination of cumin, coriander, chipotle chili powder, garlic and olive oil. You just cut up the steak, throw it into the marinade and let it mellow for a few hours or even overnight. And then, when it comes out of the fridge just throw it on some wooden skewers and you're ready to cook! Easy peasy.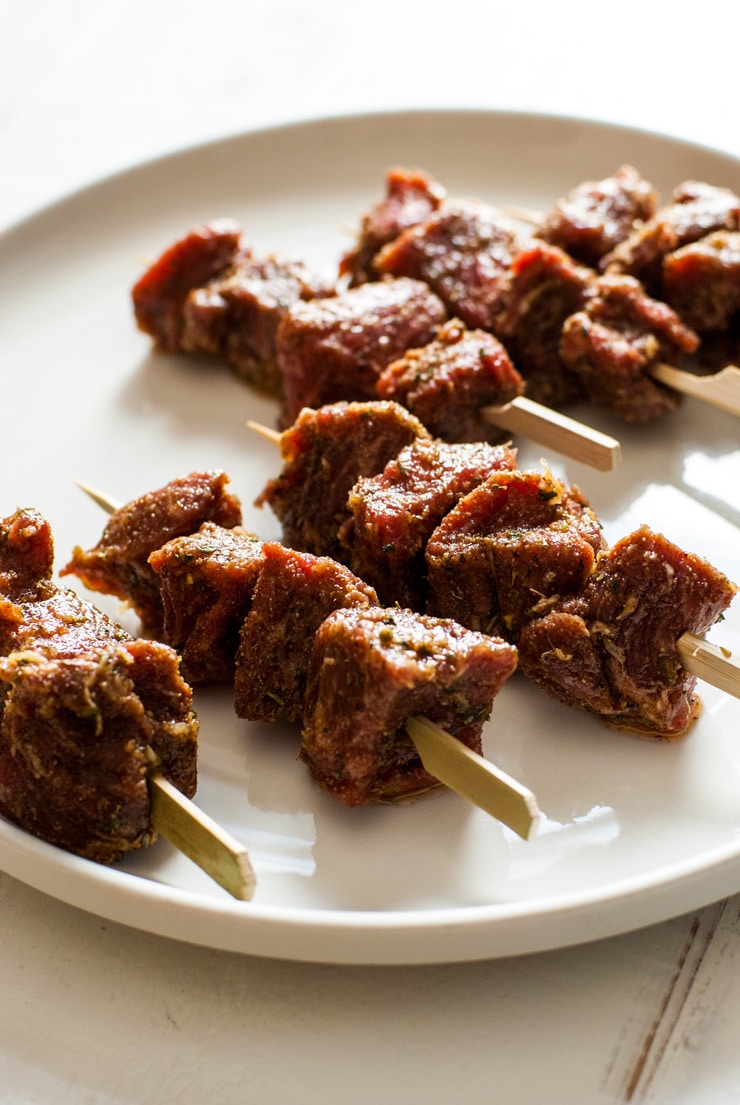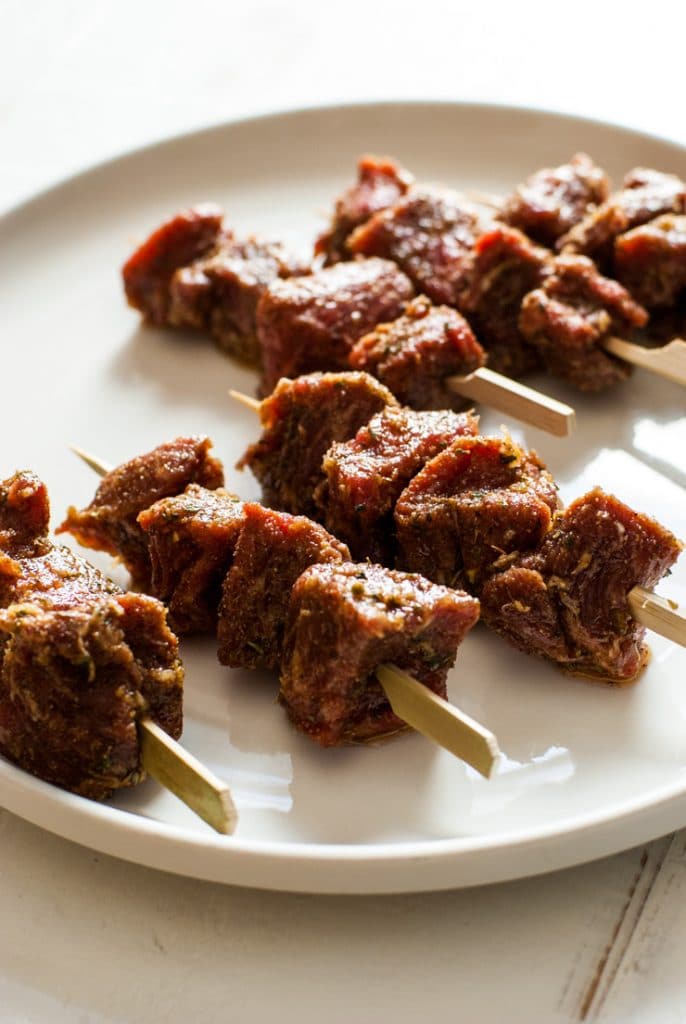 The steak is super flavorful but the best way to eat it is dunked in this roasted red pepper pesto. The pesto is sweet and nutty and its the perfect accompaniment to the smokey steak.  And again, it's super easy to make! Just throw all the ingredients into the blender, give it a whirl and you're done!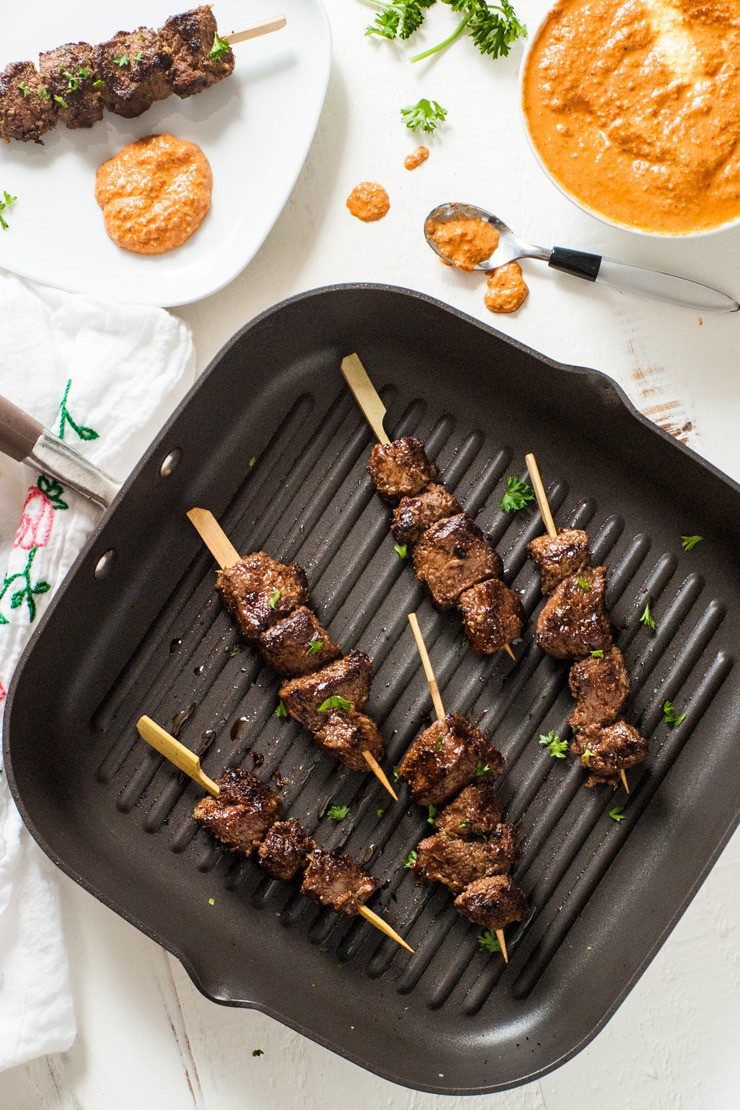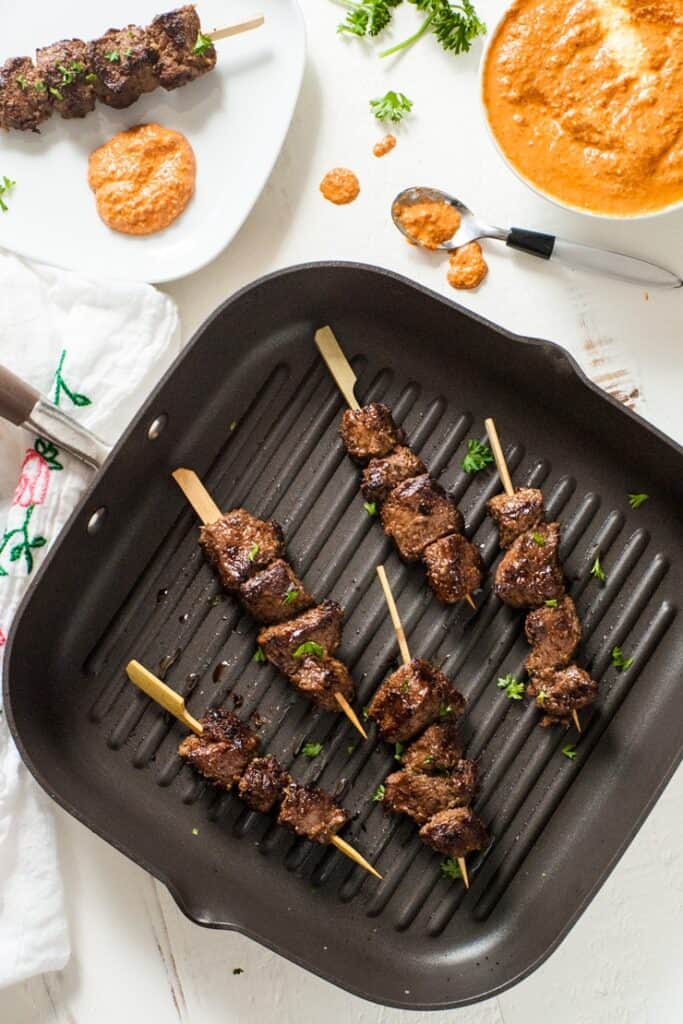 I really hope you try this recipe out! Do you have a grill pan that you use or are you a tried and true real grill user? Let me know!
For the recipe, head over to Anolon's Website–> Click for Recipe 
I was compensated by Anolon for developing this recipe and the accompanying photography, all opinions are my own.