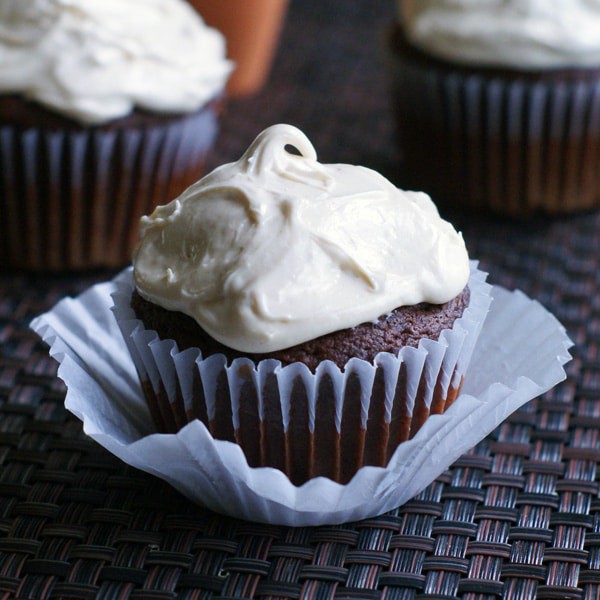 Hey Friends.
Last week my dear, sweet grandmother passed away. If you popped in here or follow me on facebook, you might have noticed that I've been MIA for over a week now. Once I heard the news, I packed my girlies up and we headed down to stay with my family for a bit in southern Oregon. I wish I would have given you a heads up or had recipes ready to post, but when it comes down to it I was where I needed to be, doing what I needed to be doing.  It was a bittersweet event that I'm soo glad I was able to attend. Thanks for sticking with me and being an awesome reader here–I'm back and ready to get going again!
My grandma was such a strong, confident woman who knew how she wanted to be treated and didn't settle for less. She loved food and was a MEAN, and I mean RUTHLESS yard sale hunter. And while she loved a good yard sale find she was still devoted to the Estee Lauder counter at Macy's. See's Candy was her favorite treat and I love that she sneaked some into the hospital when they had her on a restricted diet. She later told me, "If I'm going down, I'm going down however I please!" I see a lot of her in me.
One thing that we share is a love for cooking and for food. Growing up, I always loved to visit because it meant that we would eat really well and that she would have a bowl of sweet baby pickles waiting for me ( a love of mine that has since whithered 🙂 ) As time went on and she wasn't able to move as freely as she was once able, she still loved to cook but it became much simpler.
Sometimes it's the simplest of things that leave the greatest of impressions.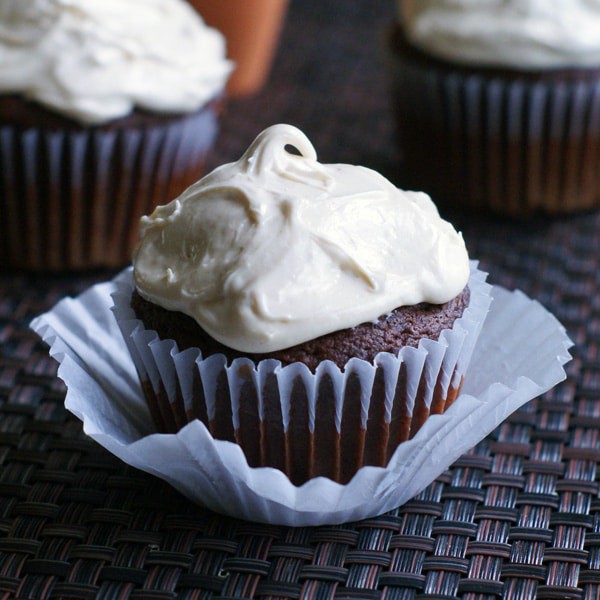 These cupcakes are no different.
I went to lunch with my Mom and a good friend last week and was asked what our favorite food was that my grandmother made. Without much hesitation, both my Mom and I said that we loved her peanut butter and chocolate cupcakes. It's odd because she's made countless numbers of meals for us over the years that were phenomenal, but what do we remember? The boxed cake mix and pre-made frosting.
Simple, easy, and delicious.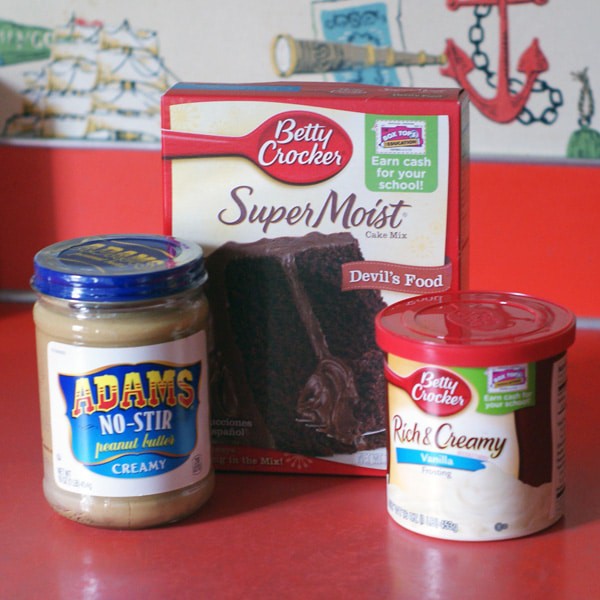 You'll start with some basic chocolate cupcakes. Use a box, make them from scratch, your call. For the frosting you need a tub of pre-made vanilla frosting and some good quality peanut butter.
Take the frosting and plop it into a bowl.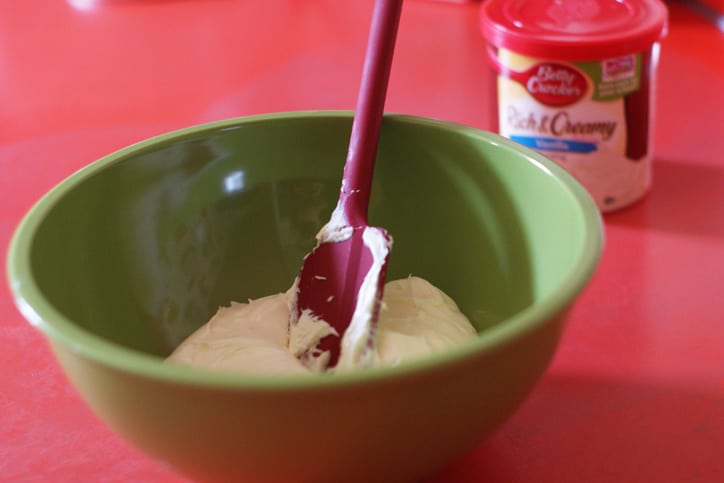 This gets pretty complicated so watch closely.
Plop, yes plop again, about 3 tbsp of peanut butter into the frosting.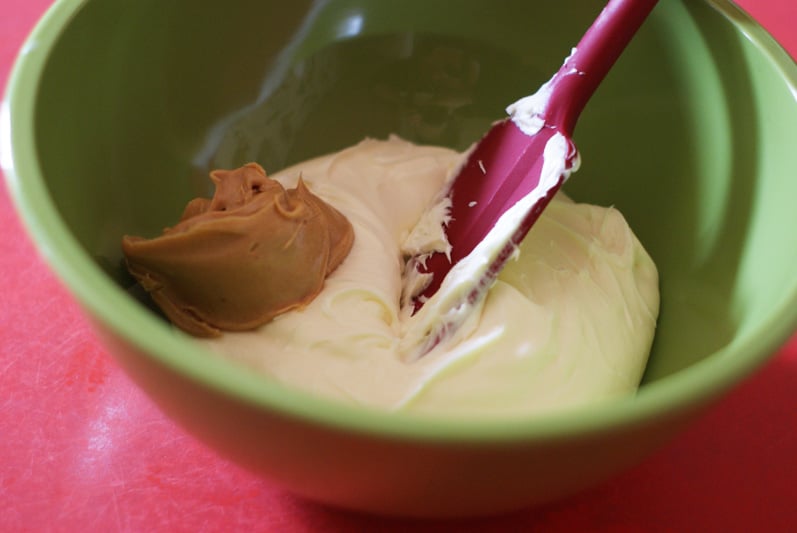 Mix.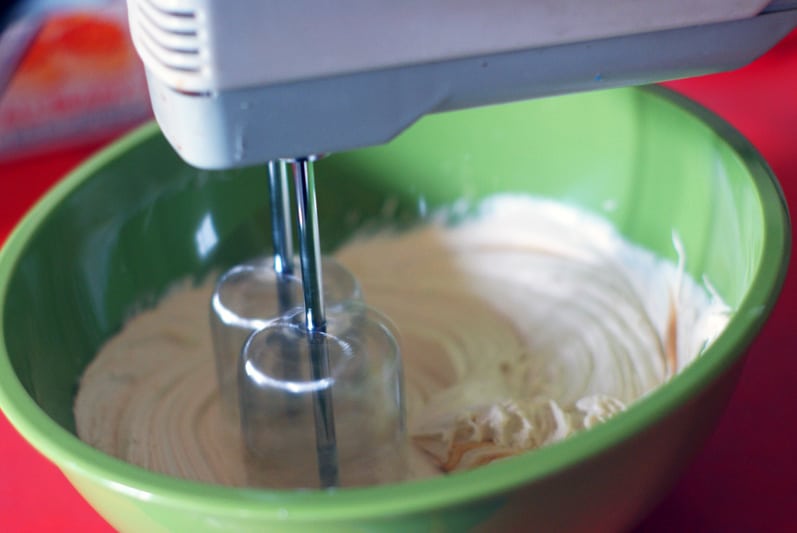 Add a splash of vanilla.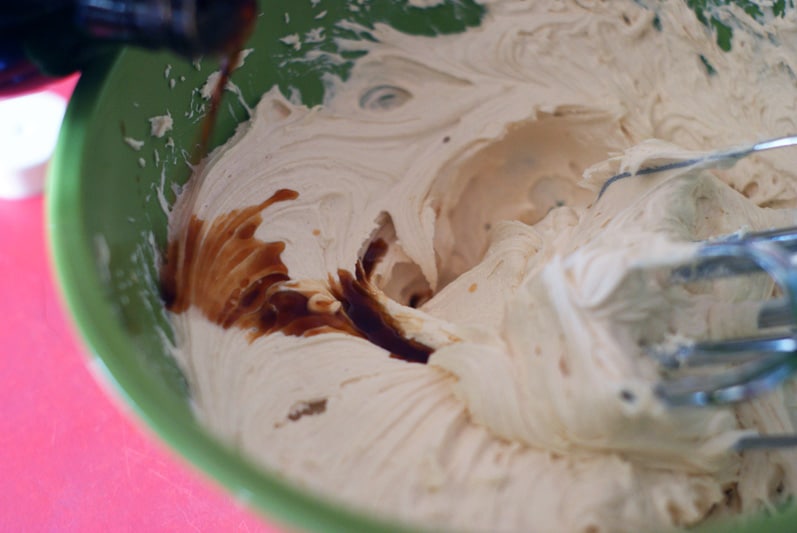 And mix some more until it's light and fluffy.
Spread generously on your cooled cupcakes and enjoy the fact that your sink isn't overflowing with dishes.
Yes, sometimes simplicity is best.
So Grandma, these cupcakes are for you! I hope you can find some See's Candy, your favorite lipstick, and a couple of yard sales to hit up until we meet again. Love you.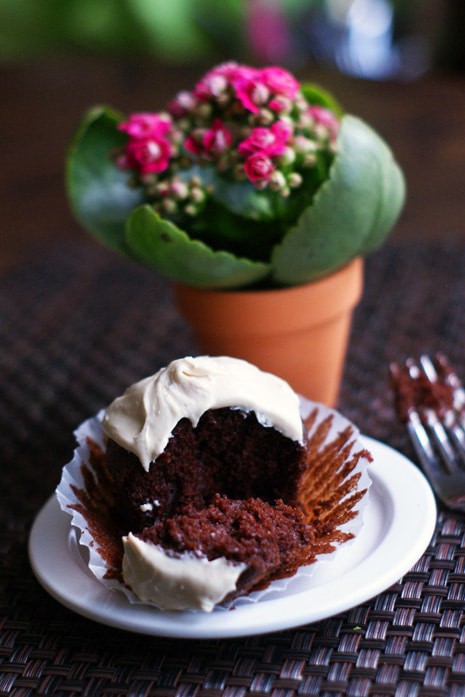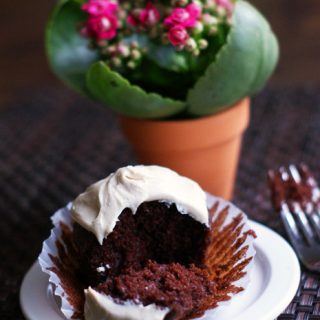 Ingredients
1

tub pre-made vanilla frosting

3

tbsp

good quality peanut butter

1

tsp

vanilla extract
Instructions
Combine all ingredients in a bowl and mix with an electric mixer until frosting becomes light and fluffy, about 5 minutes.