Dutch Baby Pancakes – In junior high I took a home economics class where we spent most of our time making Orange Julius' and sewing food-shaped pillows. On the best days we stepped away from the sewing machines and blenders and actually got to cook. These Dutch Baby Pancakes are one of the first things I remember making and I fell in love with them instantly. It must be something about how these Dutch Baby Pancakes get cooked in butter, puff up in the oven, and get smathered with lemon juice and powdered sugar– I won't blame it on my teenage horomones I also had in full swing at the time because I'm still in love with them today. As an added bonus, they are so easy that even crazy/awkward/distracted-by-flirting 12 yr. olds can make them.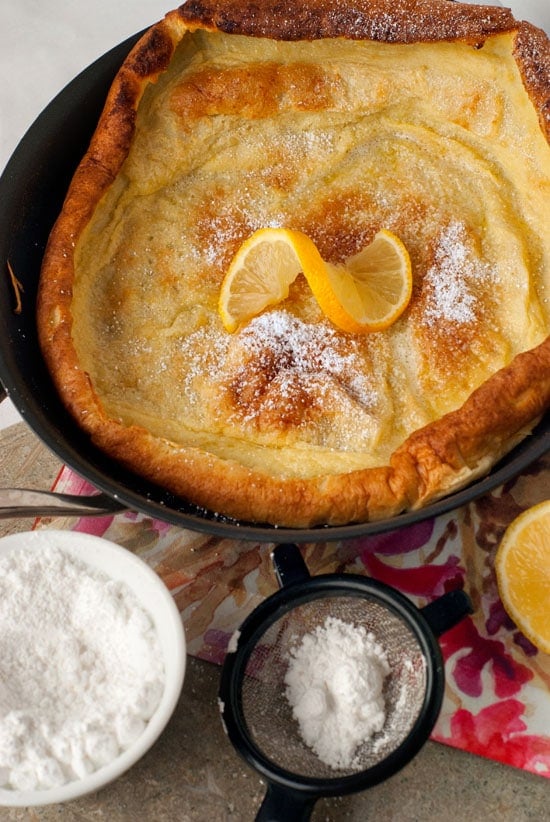 MY LATEST VIDEOS
I like to cook these Dutch Baby Pancakes in a skillet so they bake up round, but a 10″ skillet only makes about 2 servings. If you want to make these for the whole family, double the recipe below and use either a 9×13″ pan or a large skillet. Also, for best "puff", make sure your cold ingredients (eggs, milk) are room temperature when mixing together. The  beginning of the batter consistS of a couple eggs, milk and vanilla extract. Whisk until light and airy.
How to Make These Dutch Baby Pancakes
Gradually whisk in the flour and salt and lightly beat until the batter is mostly smooth.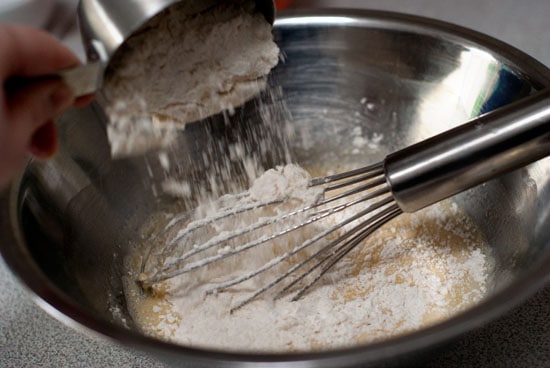 While you're making the batter, preheat the oven to 425 degrees and put your skillet in the oven to heat up with it. When the batter and oven is ready, remove the skillet from the oven and put about 2 tablespoons of butter into the hot pan. Give the pan a swirl to coat the whole pan. Pour the batter into the hot pan and put into the oven. DO NOT STIR. You're going to want to because the butter will pool up on the top of the batter, but just don't touch it.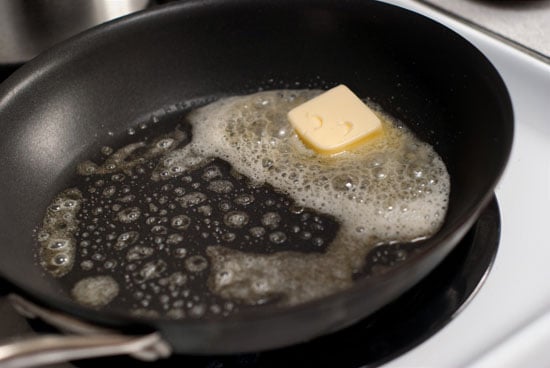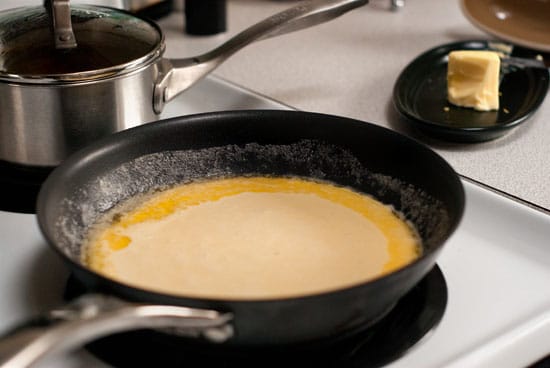 Bake for 10-12 minutes. When it's done the sides of the pancake will be puffed up around the edges and golden brown.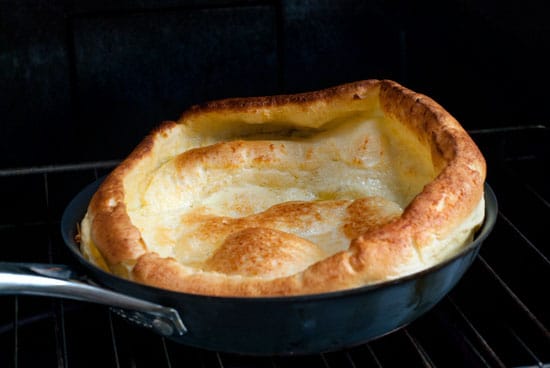 Don't be discouraged when the "puff" falls because it does so pretty quickly but it doesn't take away from the texture or taste. I really love these with a squeeze of lemon juice over the top and sprinkled with powdered sugar but if that's not your thing, maple syrup, jam, or any other pancake toppings are delish.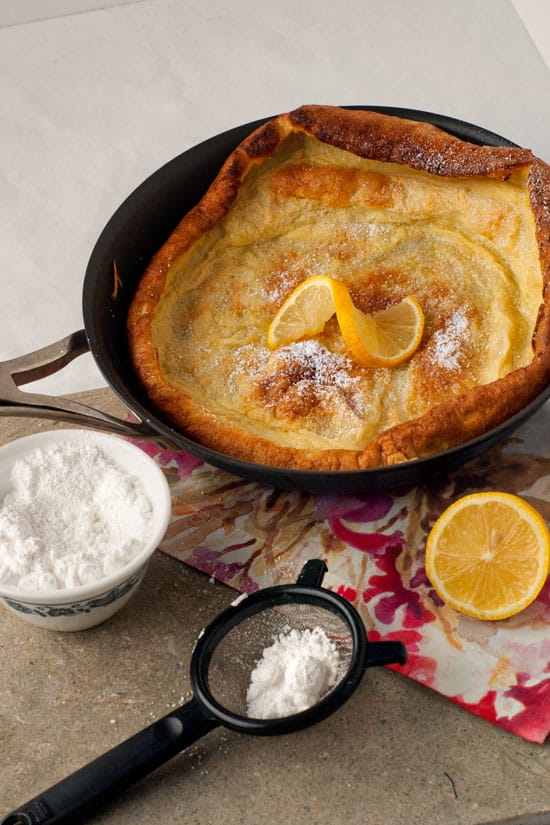 Interested in other delicious breakfast recipes?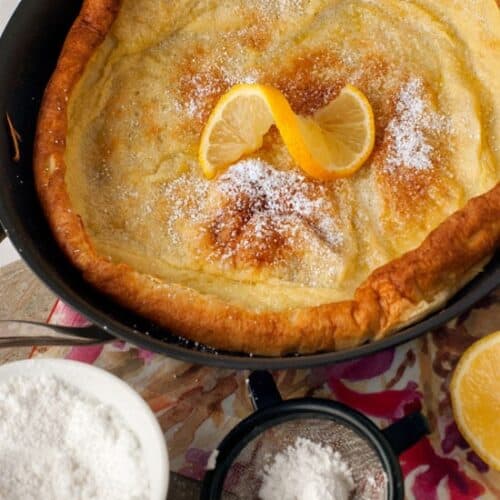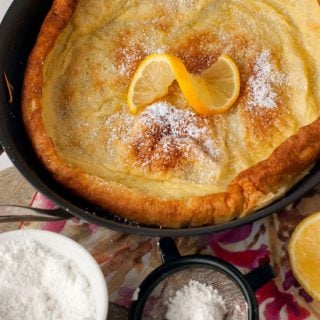 Ingredients
2

eggs

room temperature

1/2

C

milk

room temperature

1/2

tsp

vanilla extract

1/2

C

All Purpose Flour

1

pinch

of salt

2

tbsp

butter

lemon and powdered sugar for topping
Instructions
Place a 10 inch skillet inside oven and preheat oven to 425 degrees F

In a medium bowl, beat eggs with a whisk until light. Add milk and vanilla and stir. Gradually whisk in flour and salt.

Remove skillet from oven and melt butter in hot skillet so that inside of skillet is completely coated with butter. Pour all the batter in the hot skillet, DO NOT STIR, and return skillet to oven.

Bake until puffed and lightly browned, about 12 minutes. Remove promptly and sprinkle with powdered sugar and fresh lemon juice.
Are We Friends On Pinterest?
Follow Me For More Great Recipes @hlikesfood