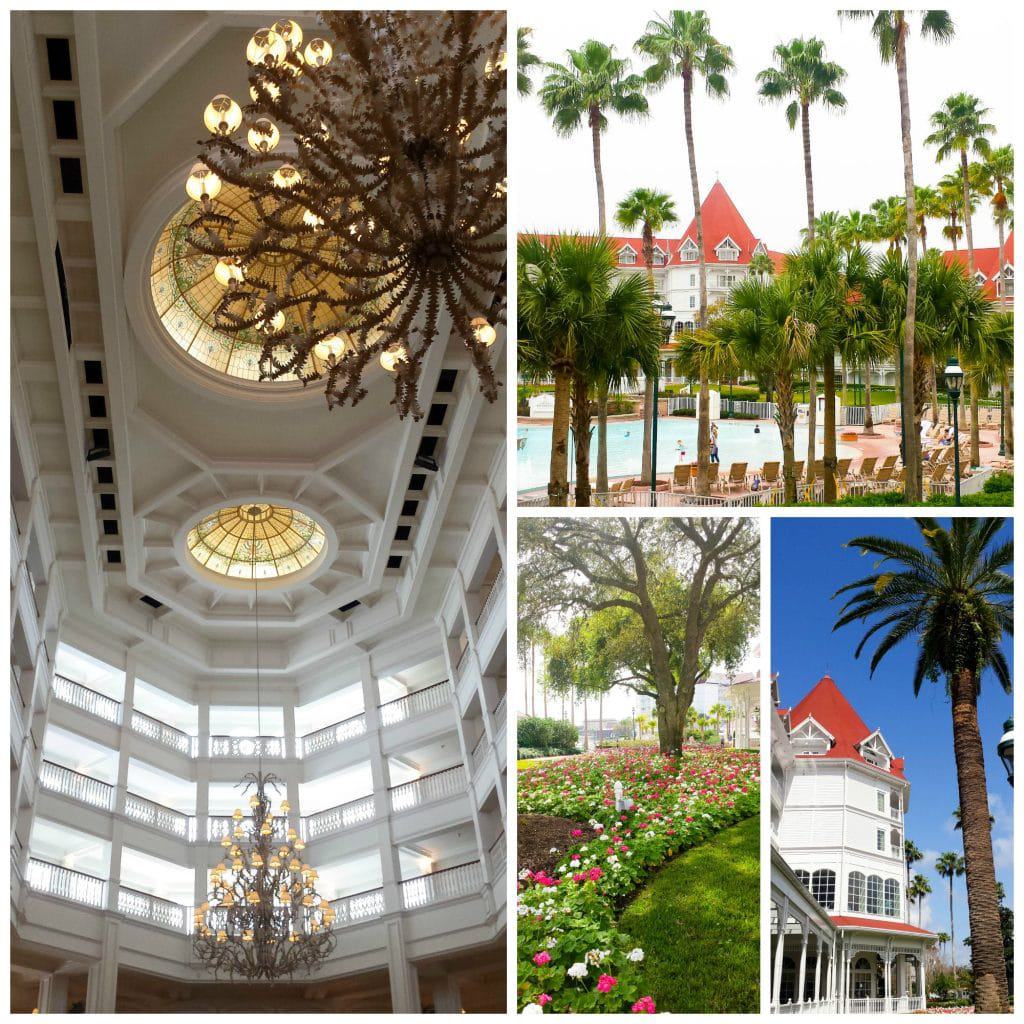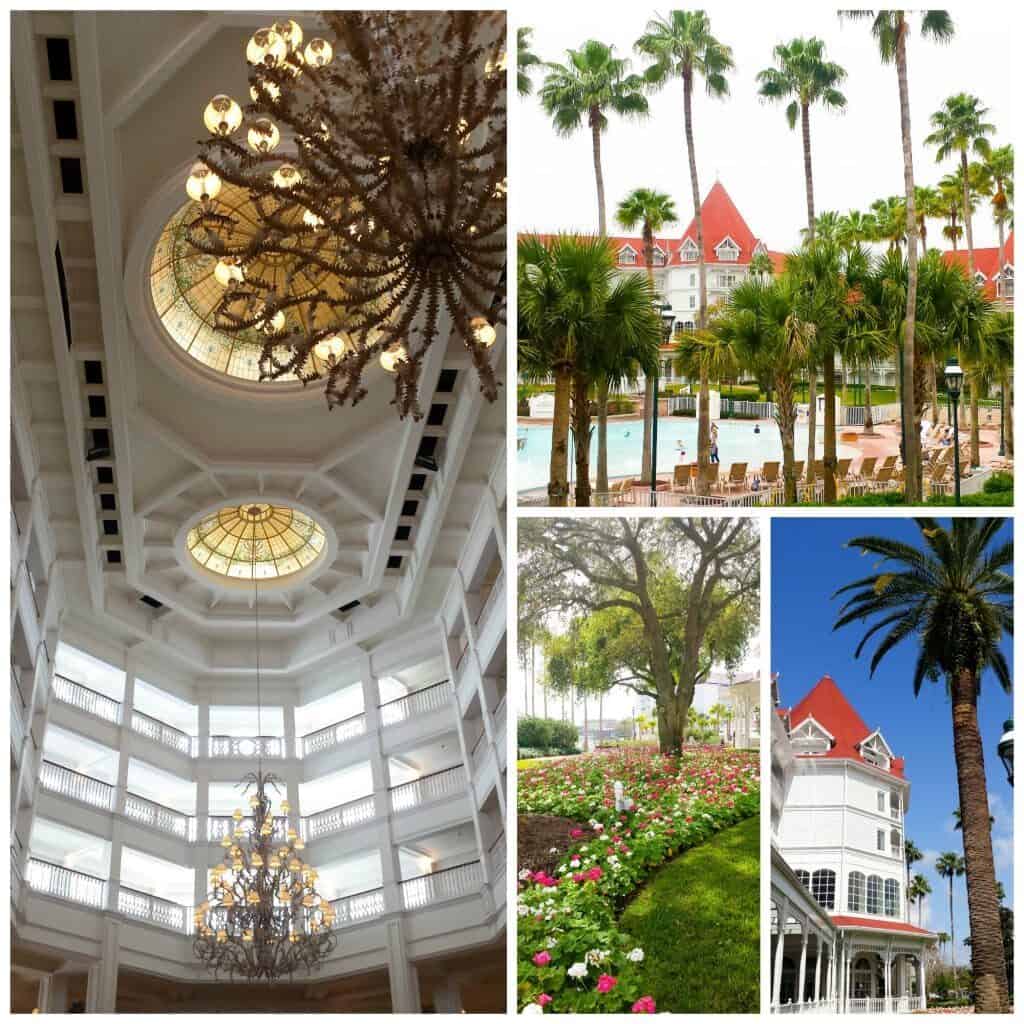 Last week I had the awesome chance to break away for almost a full week and retreat to Orlando, FL to attend Food Blog Forum, a conference just for food bloggers. Disney was a hugely gracious sponsor and put us up in the GORGEOUS Grand Floridian Hotel and gave us park tickets to play while we weren't in classes. This was my second time at Disney World (last time was for Food Blog Forum as well) and I had such a good time. I'm still in awe of all Disney did to make our stay as magical as possible. I may actually be ruined for life because of how nice they were to us. More on that later…
First up: THE FOOD. Okay, so you guys know I've been doing a weight loss challenge and have really had to watch what I've been eating. I knew before leaving that all the rules I had been following for the past 7 weeks were going to go through the window as soon as I entered the park and I was so, so excited to eat whatever the heck I wanted. And I did! I'm also happy to say that 3 days after coming home I'm actually 3 pounds lighter than I was before I left! Woot Woot!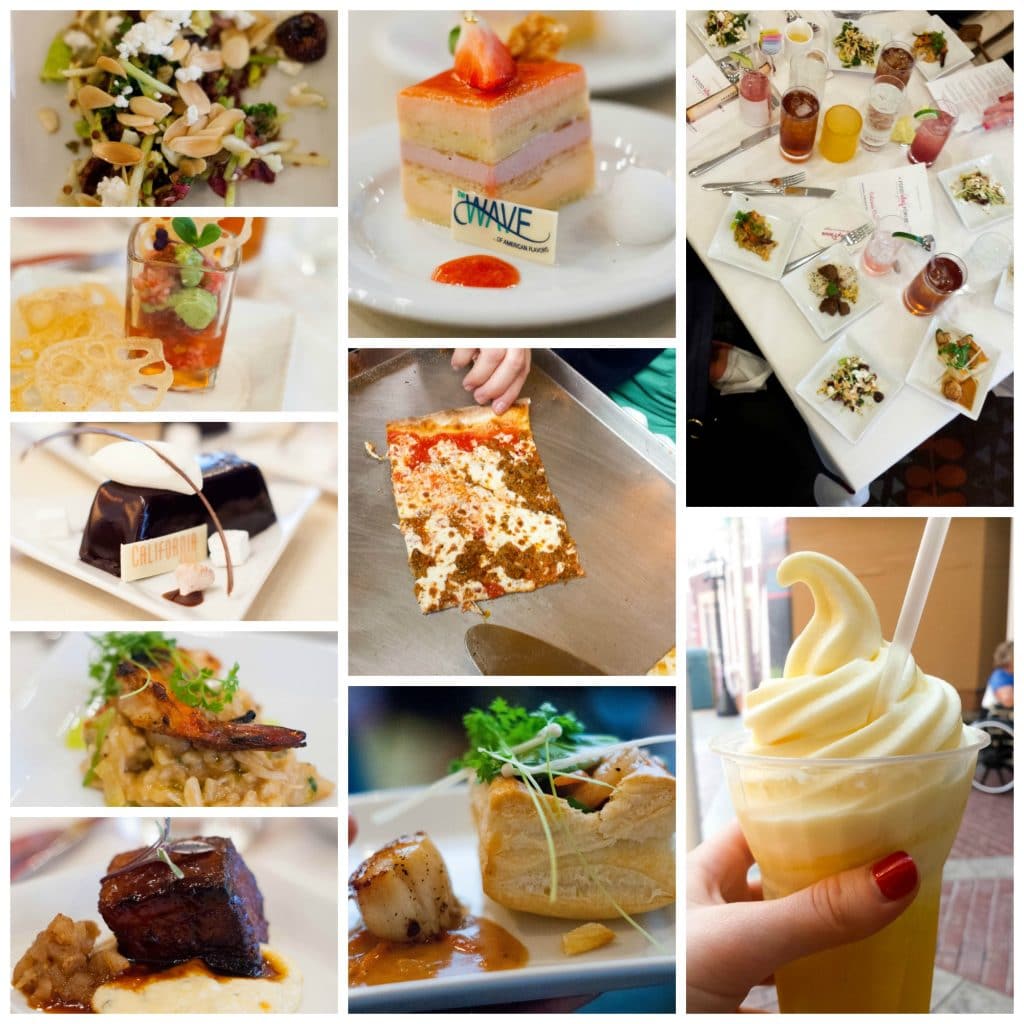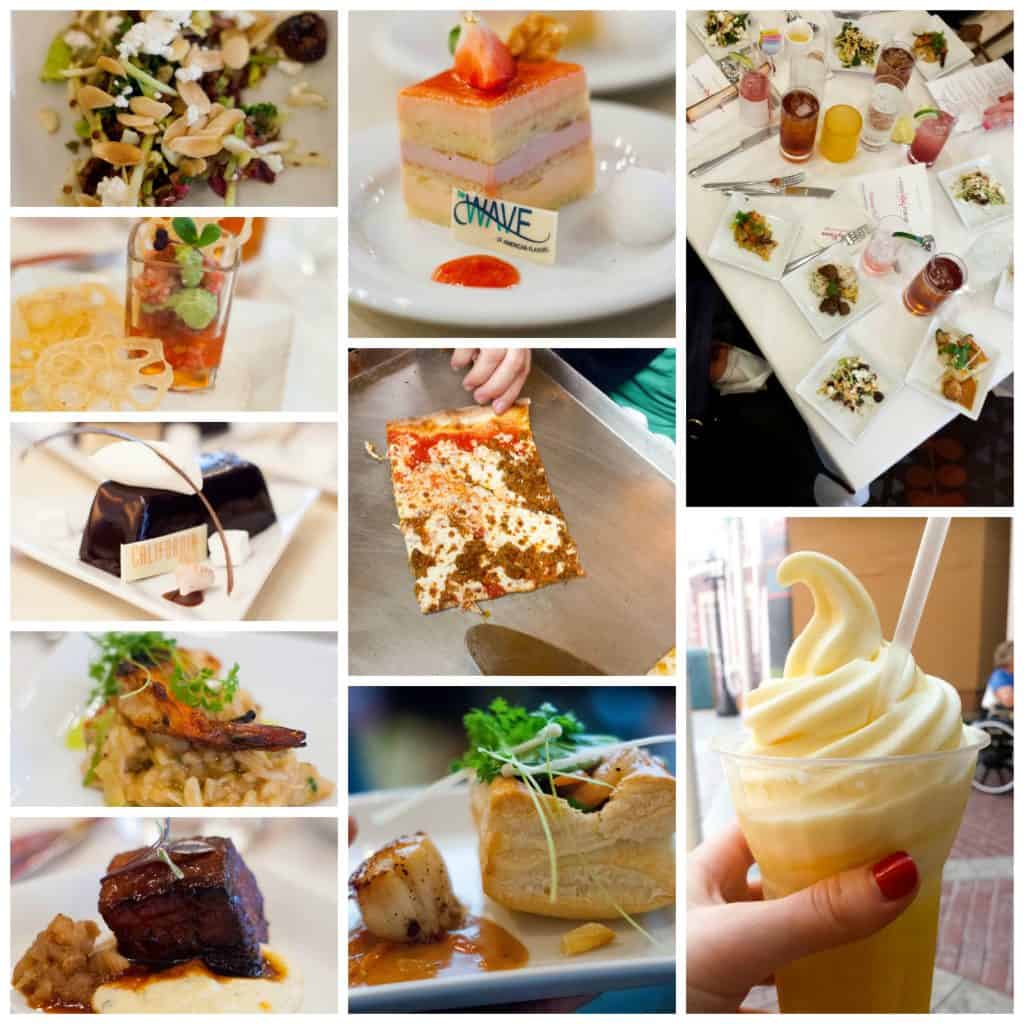 During our full day of classes on Saturday, we were totally spoiled by the Disney with an amazing lunch. They pulled the executive chefs of many restaurants out of lunch service at their restaurants and gathered them together to cook for us at the California Grill atop the Contemporary Resort. The food was incredible and we all left very grateful and stuffed to the brim. I didn't want to do a big picture purge of all the food I was able to stuff into my face during my four days there, but it was plentiful. The pizza in the collage above is from Via Napoli and the rest of them are from the Disney Lunch except for the Dole Whip. I had to get a dole whip!
MY LATEST VIDEOS
I'm kind of lame and didn't take ANY pictures during our classes or any other part of the conference itself (I was kind of on a late night at Disney hangover) but I was able to snag this pic from Instagram. Love these girls and its so great to be able to talk shop with people that just "get you" and understand the blogging world. (Pictured: Jessica, Kasey, Me, Dianna)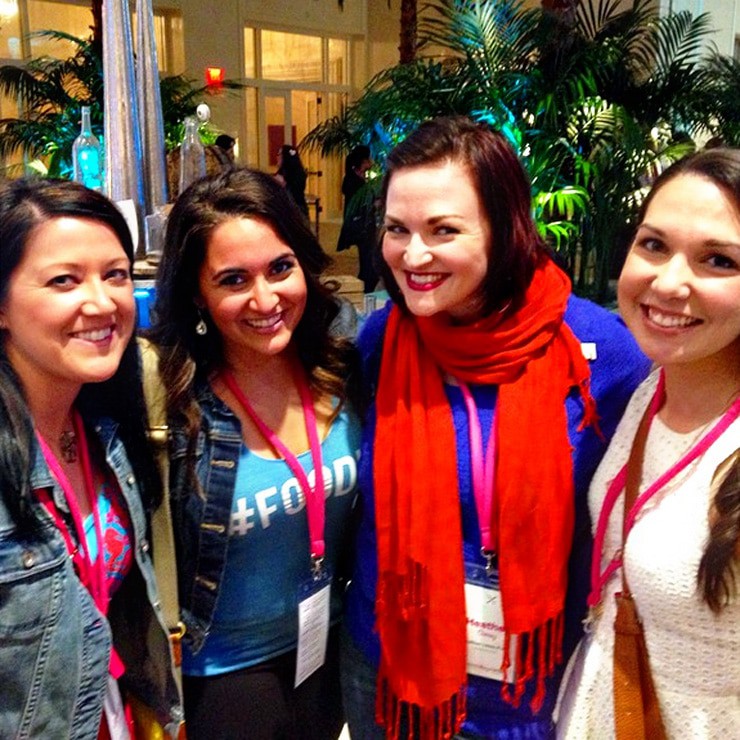 This trip was also special because I was able to bring my family with me! Disney offered up a crazy deal on a family pass that allowed me to bring 3 family members along to play at the parks while I was busy filling my brain with bloggy info.
Since it's hard for the hubs to break away from grad school and dragging my 3 kids across the country for 4 days sounded more exhausting than it did fun, I recruited my mom and 2 of my 3 brothers to come play with me. It was my youngest brother, Daniel's, first time on a plane AND first time at Disney so it was fun to see him experience it all for the first time. I mentioned earlier that I'm ruined for life because Disney gave us "Media Fast Passes" which allowed us to ride any ride we wanted via the Fast Pass line at any time we wanted. We tried to explain to Daniel that not many people get to experience Disney the way we were and I'm not sure I want to experience it any other way again! #spoiledrotten
The first 2 days that we were there it was COLD and WET– not what we wanted coming from Oregon! The lower right-hand picture was from when we were on Splash mountain at about 11pm and already soggy. We were outfitted in ponchos and ready to get even wetter when the ride stopped right as we were about to make the final climb to the drop and we had to be escorted off the ride through the back. It was actually kind of fun because we got to see a part of the ride that not many get to see! We then proceeded to go on Splash Mountain another 4 times before we left.
By the time the 3rd day rolled around, the sun actually decided to come back to Florida and it was lovely and warm for the rest of our trip. I finally got to eat in Belle's Castle at "Be Our Guest" and yes, the grey stuff is delicious! The restaurant is inviting and warm and it's fun to sit by the window while it "snows" outside. Definitely at must do it you're in Magic Kingdom!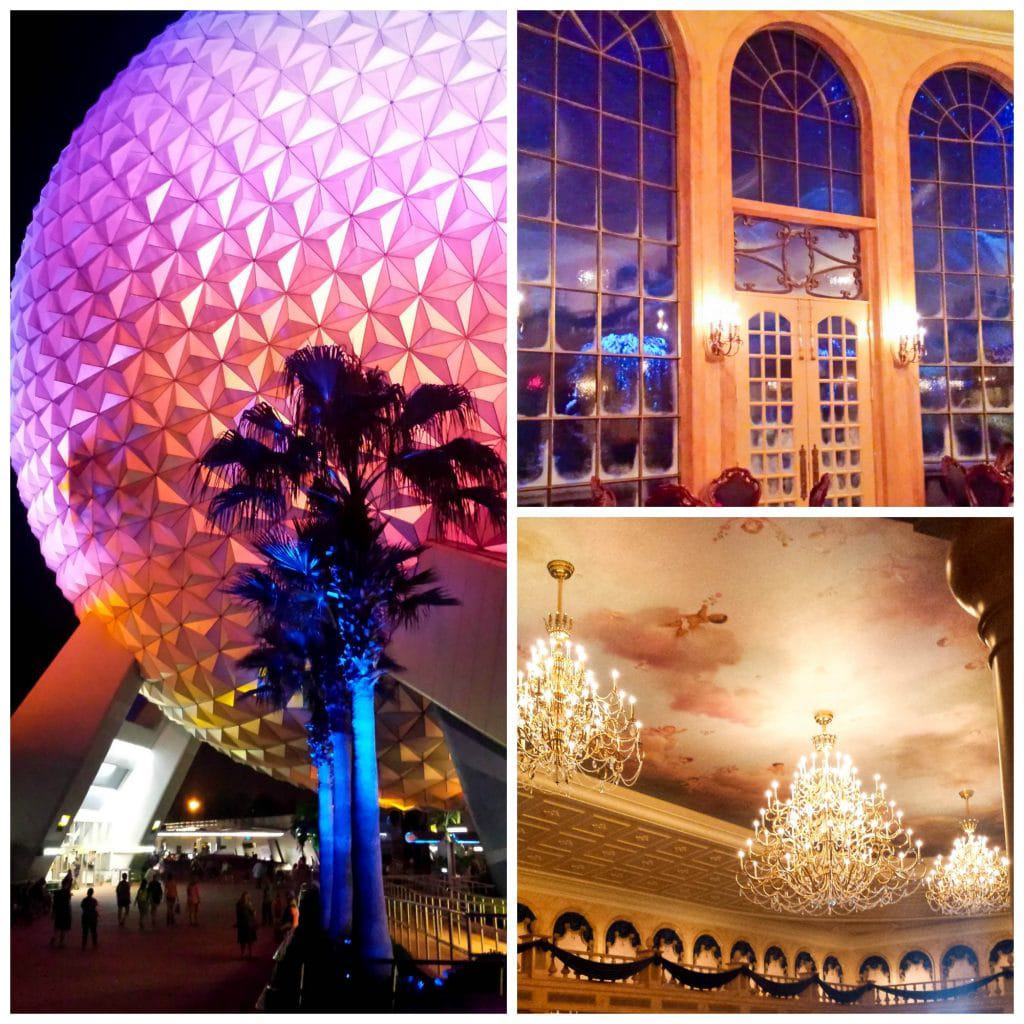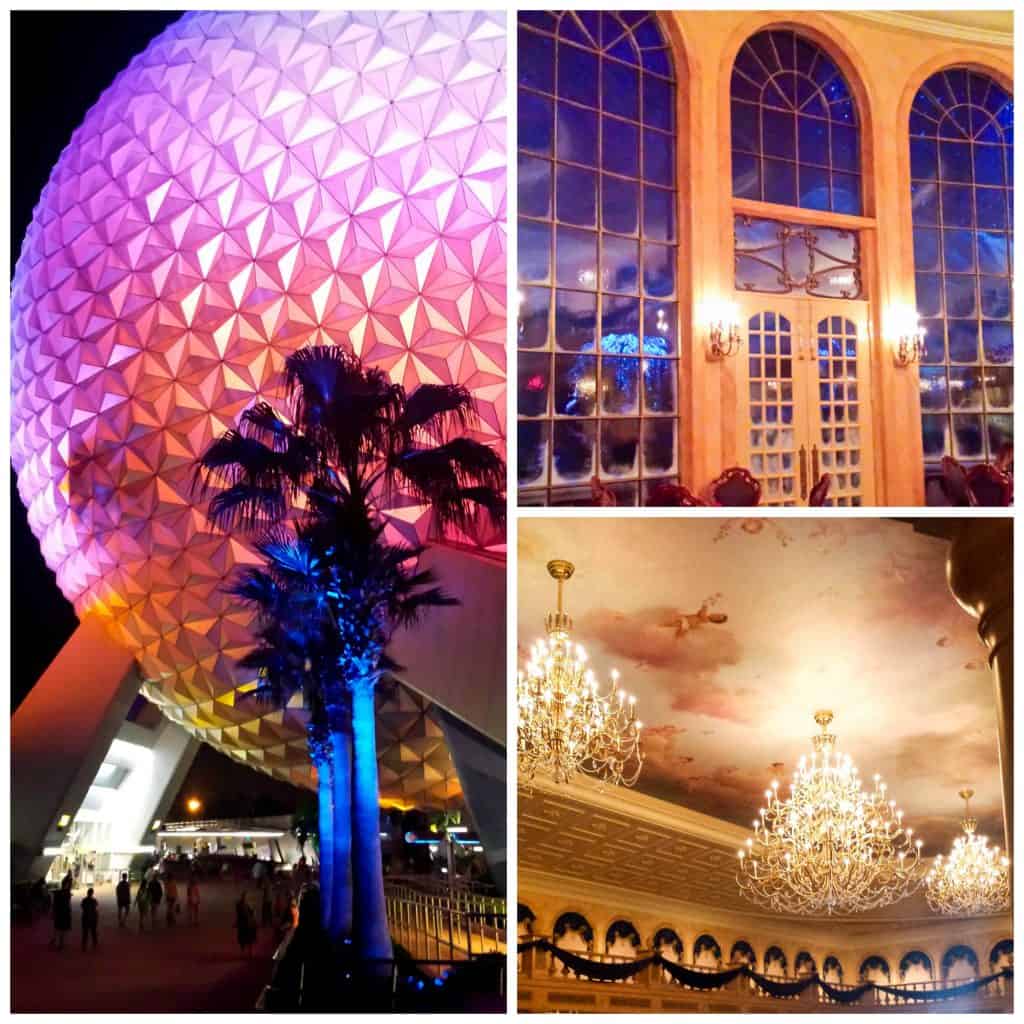 We did so much and are so grateful for the hospitality of Disney at all the other sponsors of the conference! Thanks to Scott and Jaden of Steamy Kitchen, Todd and Dianne of White on Rice Couple, Julie of The Little Kitchen and Lindsey of Love and Olive Oil for putting it together as well as Travel Orlando, OXO, Kitchenaid, Florida Dairy Farmers, Sabra, and The Four Seasons for making it all possible!