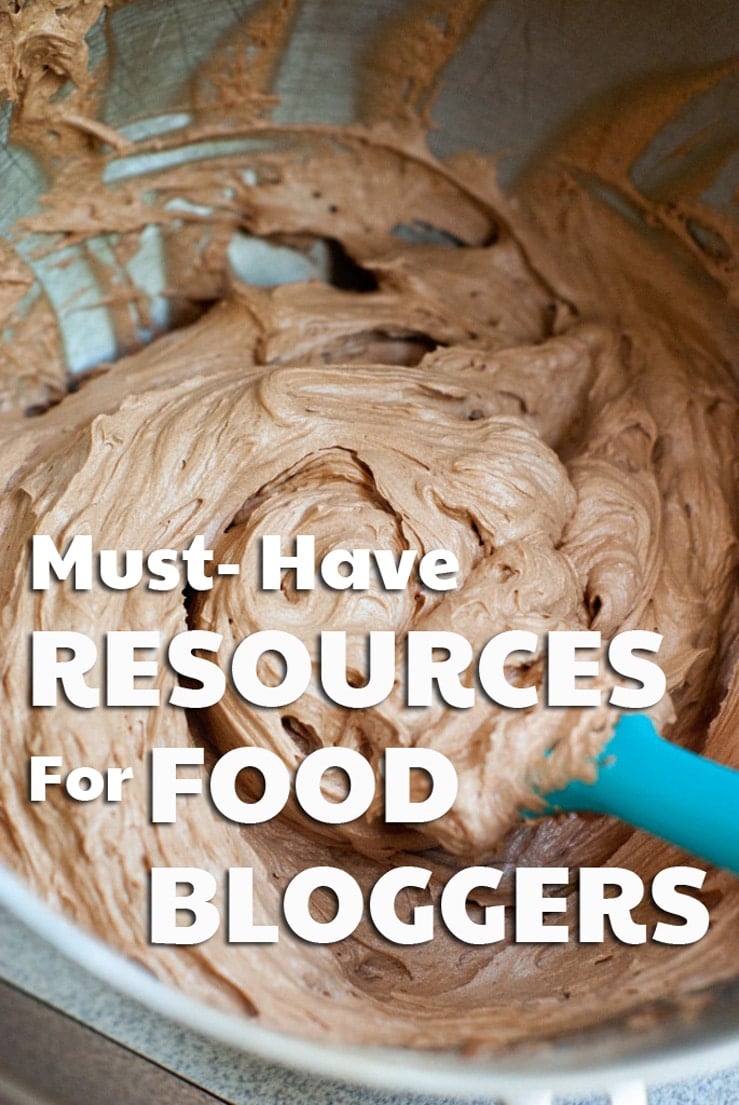 When I first started trying to get this little food blog of mine to grow and gain some traction, I learned really quickly that I needed to work smart and efficiently if I wanted it to go anywhere without putting myself into an early grave. Growing a blog is hard work! I feel very blessed that I've been able to help support my family with it these last few years and I want that same success for everyone that is trying hard to make something of their space on the web!
So below is a list I've compiled of the services, sites, and products that I've used over the last few years as I've grown my blog. It is in no way a comprehensive list of everything you'll ever need for food blogging but I hope it's a help to you. It's absolutely an excellent place to begin if you're just getting started— heaven knows that I could have used a list like this a few years back!
I've broken this page into sections so you can jump to the topics that interest you the most. Just click on the links below that are listed in no specific order. If you have ANY questions, please don't hesitate to email me and I'll get back to you as soon as I can. heather@heatherlikesfood.com
Disclaimer: Please note that some of the links below are affiliate links and I will earn a commission should you choose to purchase through those links. All of the products below are things that I have used or am currently using and can recommend whole-heartedly. 
 Food Photography
It used to be that mediocre pictures of food performed just fine on blogs, but Pinterest quickly changed the game and now you have to try compete with all the gorgeous food photographers on the web. I don't say that to discourage you, but rather to you put a little fire under your bum to improve your skills. I still have a LONG way to go, but these things have helped me get started. I'll also put a plug in for just becoming familiar with beautiful pictures of food. They are easy to find and so much can be learned about composition, lighting, and styling by just studying photographs.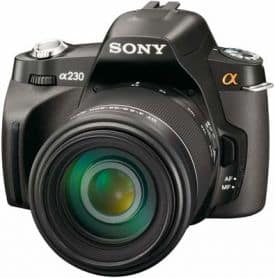 Sony A230 | I bought this Camera almost 5 years ago when I had no clue I'd need a camera for food photography… and I'm still using it. I know you'll find many bloggers using the Canon 6D and other expensive equivalents and don't get me wrong, I WANT to upgrade, but it just hasn't been in the budget. Aside from that, it's doing its job plus some and if you're just starting out that's all you need it to do! You can pick one up for under $100 on Ebay right now and I've been super impressed with it. It just proves the fact that a fancy camera does not a good photographer make!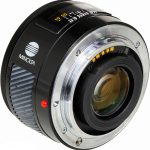 Minolta 50 mm F:1.4 Lens | I'll follow up my cheap camera with my cheap lens. 🙂 The great thing about Sony Alpha cameras is that they have the same mount that old non-digital SLRs (A Mount) have so you can use those great quality lenses that aren't made specifically for digital cameras and save some cash. For food photography you typically want a shallow depth of field and this lens will give you that. I got mine for around $60 on Ebay.
Tasty Food Photography | Lindsay at Pinch of Yum has put together a fabulous E Book with step-by-step photos. It is an excellent starting place if you want to jump into the world of Food Photography and not sure how to begin.
Crea
tive Live | Creative Live has a huge number of video classes on everything from photo and video to crafts and music. It's basically everything creative– hence the name. The classes are available to purchase but the best part is that you can view them for FREE when they are being taped live. I've watched a class on Adobe Lightroom and it was incredibly helpful. It's worth a look at the the class schedule to see if something is coming up that you're interested in.
Pic Monkey | Pic Monkey is an online photo editor that you can use to edit your photos in all kinds of ways. I use it most often to put together collages because it's MUCH quicker than doing it in Photoshop. You can use all the basic features for free and they also have a paid version. If you don't have Photoshop, the paid version might be a good, budget-friendly alternative.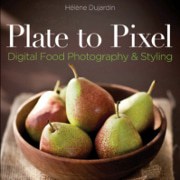 Plate to Pixel | This is the first book I read when I started my blog and it's given me the foundations I've needed as I've taken picture after picture. Love it.
WordPress Plugins
W3 Total Cache | This plugin can dramatically speed up your site with caching settings that let it load much faster. A must have! Aside from it just being nice for your readers to have the site load fast, Google works how fast your site loads into it's algorithm and you can be docked it if it's too slow. This is a nice little tutorial on how to get it all set up.
Easy Recipe Plus | If your going to be adding recipes onto your posts, Easy Recipe is the easiest and most user-friendly way to do so. They have a FREE version that will do what you need it to do when you're first starting out but the paid version is only $24.95 and has features that are nice to have.
Akismet | Spam comments suck! There's nothing like the disappointment of getting an email saying you got a new comment and finding out it's from "Make_Money_From_Home_in_Your_Pajajams_dot_com". NO fun. Akismet blocks most, if not all spam comments from even making it on your site. I still have a few that squeak by every once in a while, but I've had something like 20,000 blocked in my 3 years of blogging. Totally worth it! I just use the free version (maybe why I still get a few?) but the next step up is only $5 a month if you wanted a few more features.
WordPress SEO by Yoast | This plugin makes getting the basic SEO elements you need into each post easy. Like, seriously easy. If all the dots aren't green you know you need to fix something. Totally fool-proof and I love it.
Monetizing
If you have a blog and aren't making anything from it, it's time to change your thinking and get to work! You can TOTALLY make money from blogging if you do a little research and get yourself set up right. There are plenty of bloggers out there that bring in 6 figure incomes (for reals!). I definitely don't, and those bloggers that DO have worked REALLY hard to be where they are at, but it's possible. I won't promise you'll be able to pay your rent after the first month, but if you work at it you'll likely be able to go out to a nice dinner and at the very least buy yourself a burger. 😉 
How to Monetize Your Food Blog E-Book | Kristen of Oh My Veggies put this e-book together and it's wildly helpful in getting your mind wrapped around how to set up your blog to make money. When I read it just 6 months ago, I thought I pretty much knew what I was doing but I still learned quite a bit.
Bloggers who Spill it All | There are a handful of bloggers that share the amount of money they make each month from their food blogs. Their posts are informative and super helpful in seeing how they do it and how you can replicate it.
Pinch of Yum  | Bjork and Lindsay have been at this for a while and share very detailed reports. They're making upwards of $20,000 a month(!) and it's definitely worth checking out their posts.
Jessica Gavin  | Jessica has been doing reports for just under a year and you can follow along with her growth. Perfect for those starting out!
The Blogger Network | They'll make getting your site up and running with ads easy. I haven't worked with them, but I've heard great things. They'll also get your site set up on a mobile template that will maximize your earning potential.
AdThrive | This is the ad management service that I use and I've never made so much money on my ad placements before. They have a pretty long waiting list and you have to be getting at least 100,000 page views a month to apply.
Get Social!
Blogging would definitely not be what it is if it wasn't for social media. Being such, you have to be active on it and promote yourself like crazy, even if it's awkward sometimes (something I need to be MUCH better about)! The obvious platforms are Twitter, Facebook, Pinterest, Instagram, and Google+.
Viral Tag | Pinterest is VITAL for life as a food blogger– I get about 60-80% of my monthly traffic from it. Viral Tag is a service that allows you to schedule your pins to go up when you want them to so you don't have to be glued to your laptop all day trying to get your blog out there.
Tailwind App | Tailwind just rolled out functionality for pinning (like Viral Tag). I previously used it for scheduling Facebook, Twitter and Google+ posts and it works great. Easy to use and the basic plan is affordable. You can try it for free.
Utilize Email
I send out a weekly email to my subscribers with a little note from me, links to the posts that went live that week and a meal plan that includes a full shopping list all in a printable PDF. Having "groupies" that welcome a email from you every once and a while is key in building trust and community as you grow your blog. These services will help you find that group. 
Hello Bar | This service puts an unobtrusive bar at the top of your blog and directs readers to enter in their email address to subscribe (or whatever you want). It's a great way to grow your list and they have free and paid options to choose from.
Thrive Leads | This is what I'm using now to grow my list and it gives you lots of options and many totally customizable sign-up forms that encourage readers to sign up.
Mad Mimi | This is the email service that I'm currently using and I LOVE it. It's super easy to use and I haven't had a single problem that customer service wasn't quickly willing to help me with.
Food Sharing Sites
So you've made your super-amazing-caramel-chocoalate-sugar-coma-bars, taken amazing pictures, posted them on your blog, shared them on social media, and sent them out in an email to your subscribers… now what? There are many other places that you can share your awesome blog content and they may even boost your traffic a bit. I remember getting my first photo accepted on Food Gawker many moons ago and it was the BEST. DAY. EVER. My Pumpkin Spice Muffins were on the front page for a full 30 minutes and I about died. SO fun! These sites used to generate a lot more traffic but I still think they are valuable, especially if you're just starting out.