Four Holiday Cooking Tips with PAM Cooking Spray – If you've read the "About" page on the site you know that I'm an ex-caterer and cake decorator (for now) and have spent my fair share of time in hot, sweaty professional kitchens. And sometimes when it was crazy busy and my sanity was on the line, knowing a few simple tricks not only made my life easier but really helped keep me on schedule and to get done what I needed.
With holiday baking and cooking season in full swing, I thought it would be fun to share of few of my favorite cooking tips to keep things humming smoothly in your kitchen. Non-stick cooking spray is something that is used on-the-reg in professional kitchens and so it was totally meant to be when PAM asked if I would share a few of my favorite cooking tips using their cooking spray.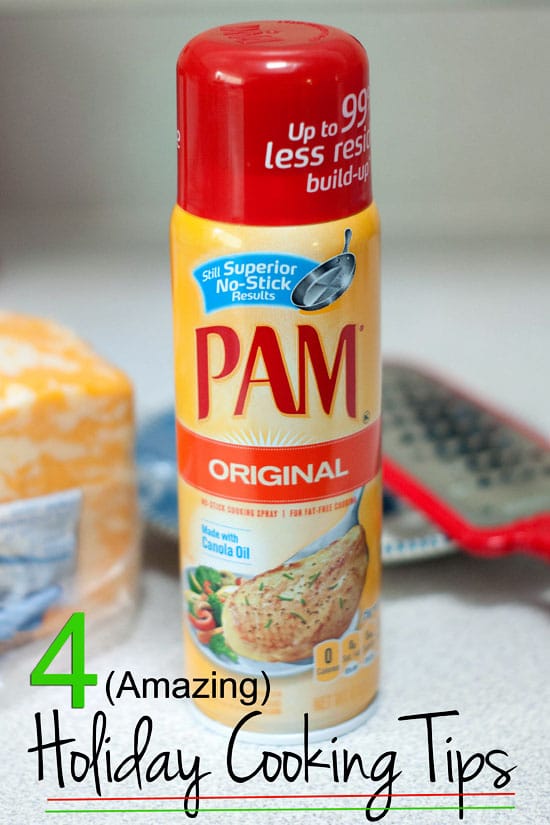 Amazing Holiday Cooking Tips
Maybe you've heard of some of these Four Holiday Cooking Tips with PAM Cooking Spray and maybe you haven't but all of them are simple tricks that will free up just a little bit of time ease some frustration, or give your baked goods a little extra flare. Using PAM during your holiday cooking will ensure easy clean-up and that your dishes turn out how they are supposed to every time and not stuck to a cooking sheet or piece of foil. Plus, 3 of PAM's flavors (Original, Butter, and Baking) leave up to 99% less residue than margarine or off-brand cooking spray. I hate having to scrub the sticky film on my baking pans that some cooking sprays leave. My big catering-size cupcake trays may never be the same again because of this.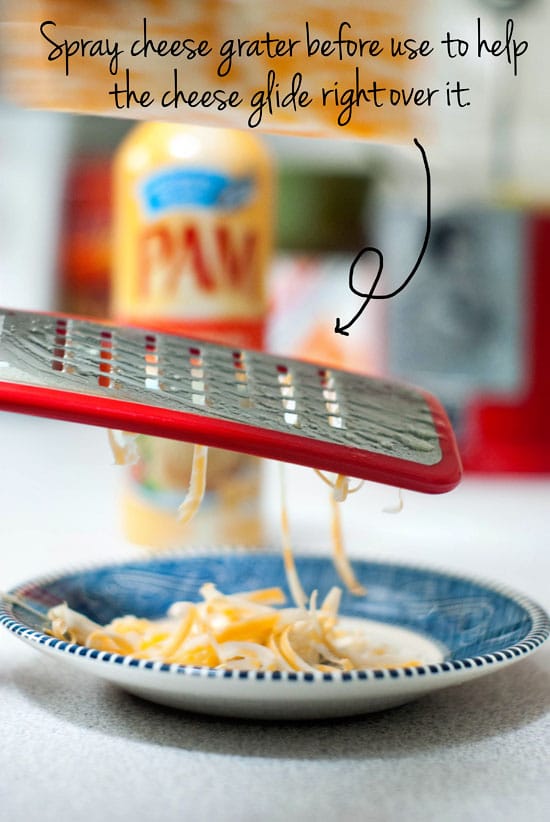 This works great on hard cheeses (parmesan, asiago, romano, etc) that have a tendency to want to just slowly inch down the grater. You'll also see a difference when using it on soft cheeses like the one pictured above and when grating vegetables or garlic.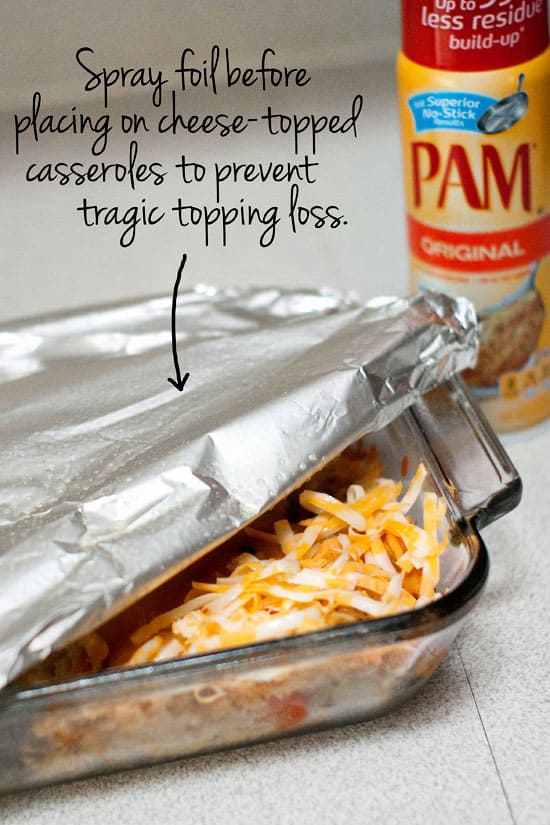 Ever spend hours making a big pan of lasagna, take it out of the oven, and have the whole first decadent layer of cheese stick to the foil because it was touching it while baking? Not so fun. Spraying the foil with a layer of PAM before placing it on the dish will solve this problem and you'll be left with a perfectly melted and unscathed top.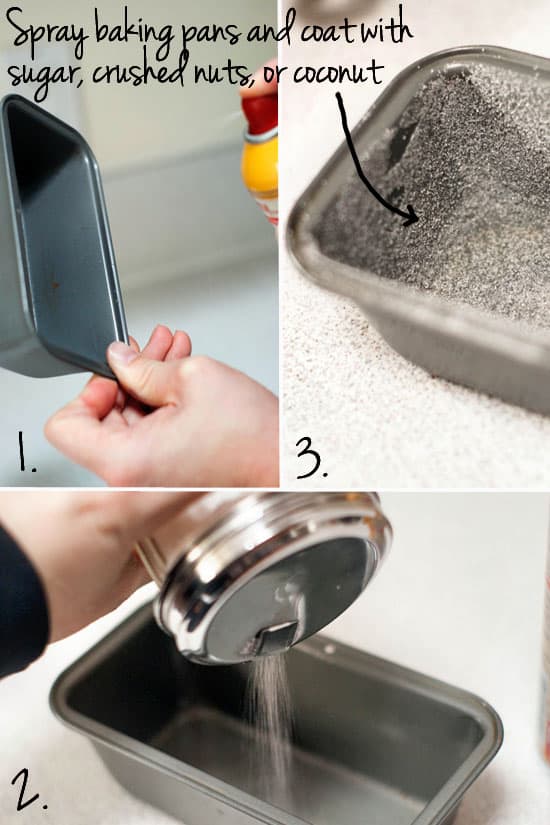 Four Holiday Cooking Tips with PAM Cooking Spray
This is one of my absolute favorite ways to make my baked goods stand out in a crowd! Just thoroughly spray your loaf/muffin/cooking pan with PAM and then coat the pan with a complimenting ingredient like sugar, crushed nuts or flaked coconut. Pour your sugar or whatever into the pan, tilt, swirl and it will stick to the PAM. The cooking spray will keep your baked goods from sticking to the pan and you'll have a fun crust on it as well! I always coat my banana bread pans with granulated sugar will often make muffins with nuts or coconut.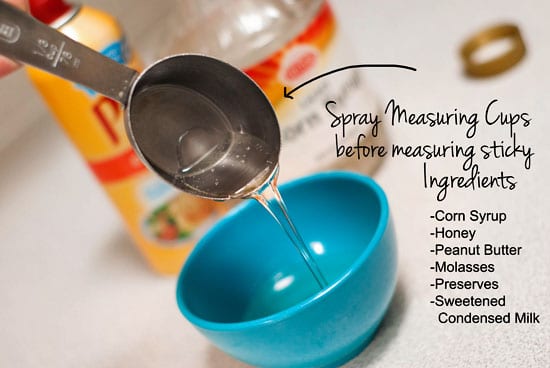 I know this tip is well known, but on the off chance that you don't know about it, it's worth repeating. No more scraping the side of the measuring cup hoping to get it all! See how it just slid right out of the measuring cup?