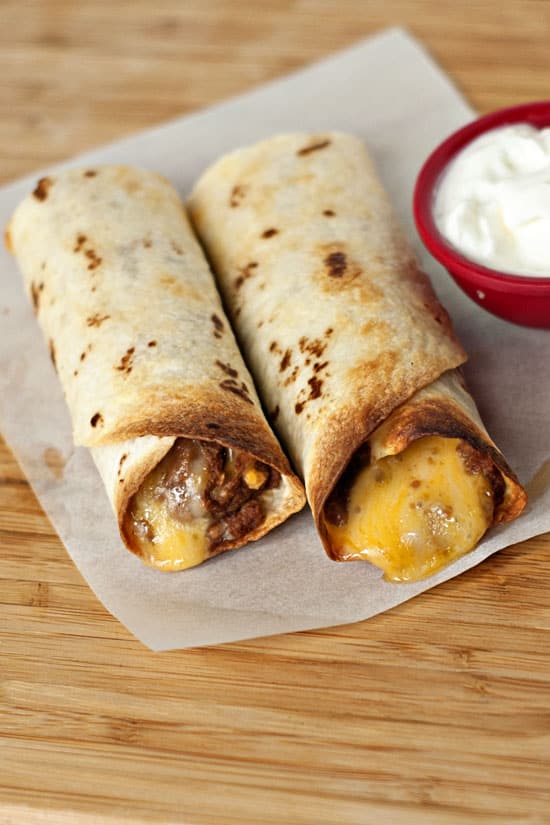 Welcome to crazy town. Sometimes I feel like the last week of May and first week of June should be a national holiday. By the end of next weekend the amount of talent shows, parties, rehearsals, and graduations I will have attended will leave me with enough squeaky folding chairs and squirmy 2-year- olds to last me a lifetime. On top of all this, we're moving. In 3 weeks. 2 hours away.
Oy.
The frosting on all of this is that my sweet hubby is graduating with his B.S. next weekend. It's been a super long road for him and we've had all sorts of kinks and road blocks that have prevented him from a timely completion of his schooling, but he did it! He's worn the badge of an "non-traditional student" proudly and I love that he still rides his skateboard to school everyday even though he had a girl say that he was  much too old to be still riding. Pshh.
Gotta love being at least 10 years, 2 kids, and a wife older than most of your classmates! He's graduating but we still get to embrace the student life a few more years as he works on his doctorate. That's where all the fun of moving comes into play! Since we'll likely be eating whatever is quick and easy the next few weeks as we pack up our last 4 years worth of junk stuff, I made up a big batch of these bean and cheese roll ups to keep in the freezer. They are one of our favorite quick meals and I'm actually kind of surprised I haven't shared them on here already.
The  filling is made with a few cans of re-fried beans, cumin, dried onion, salt, chili powder, and a little hot sauce. Give it a stir and you're good to go.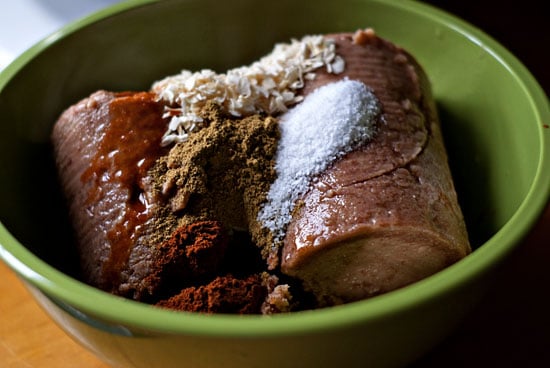 Grate up some cheese, grab some tortillas, and set yourself up a little assembling station.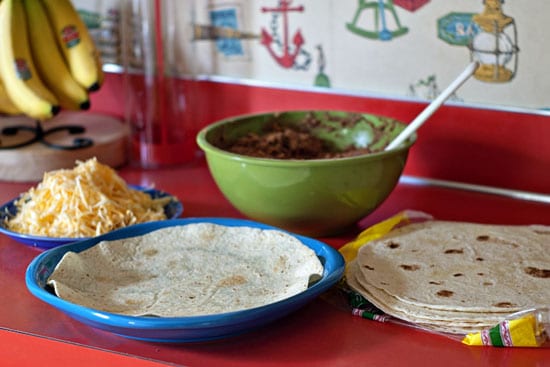 Sometimes I make them with small flour tortillas, sometimes not. I decided to make these large and in charge this go-around with burrito-sized ones. Spread about 1/2 cup of beans for large or less for the small tortillas and top with cheese.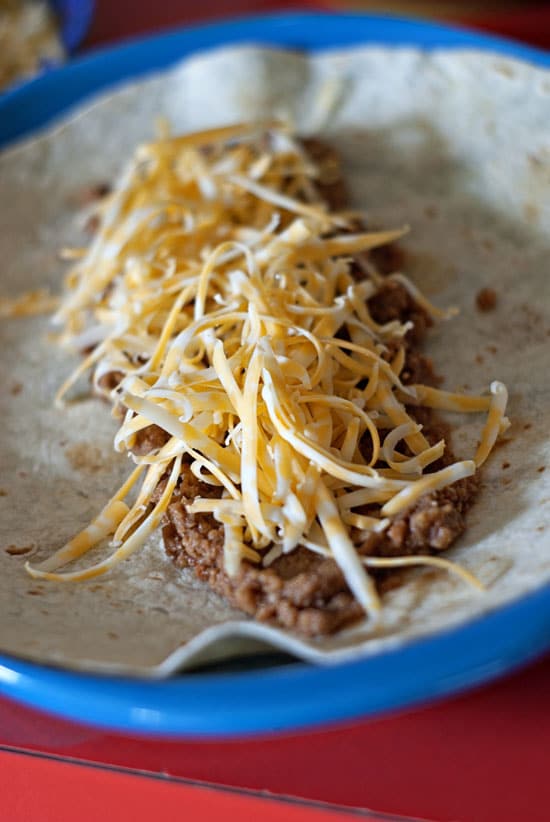 Roll up each one and place on a lined baking sheet.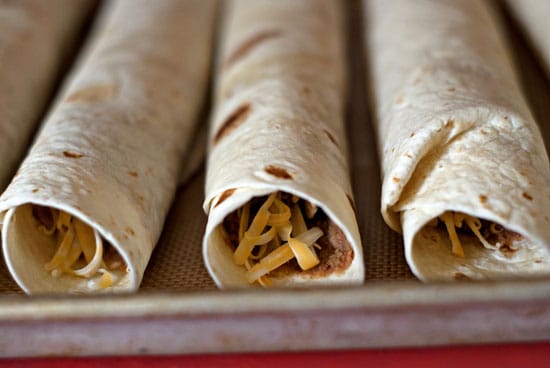 Brush the tops of each roll up with canola oil. At this point you can slide the entire pan into the freezer and then transfer them into a ziplock bag for storage once they are frozen OR you can bake them right away.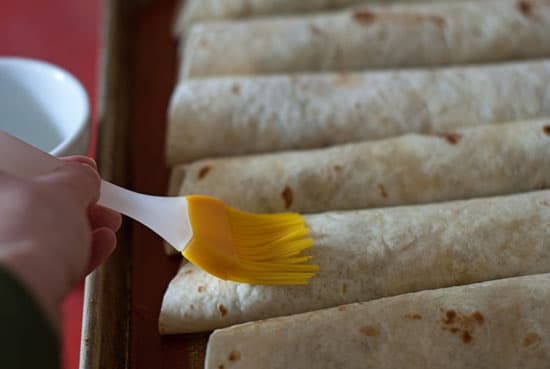 When thawed they bake at 375 degrees for about 10 minutes, 20 minutes from frozen. They are done when the cheese is melted and the tops are golden. They are perfect dipped in sour cream, guacamole, or salsa!
[pinit]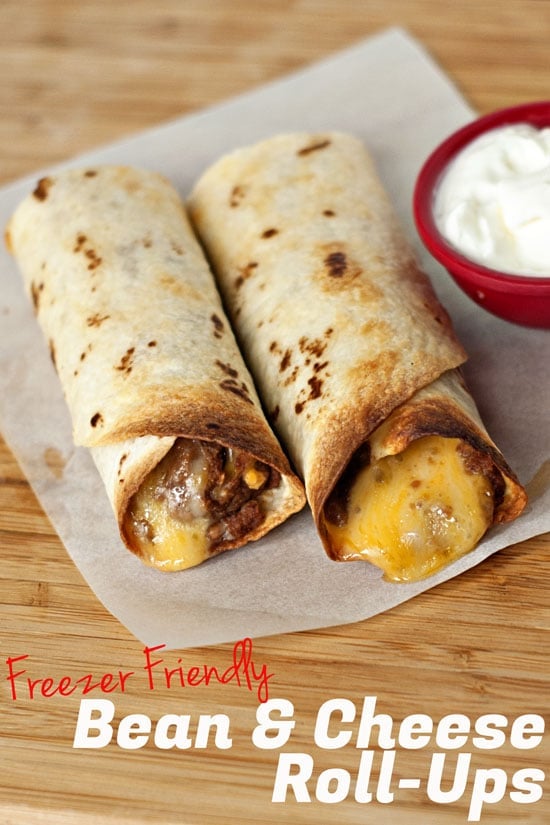 [pinit]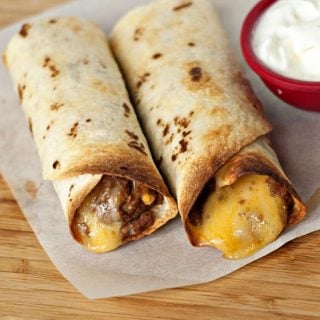 Ingredients
2, 20

oz

cans re-fried beans

1/4

C

dried chopped onion

1 1/2

tbsp

ground cumin

1

tbsp

chili powder

1/2

tsp

kosher salt

1

tbsp

hot sauce

10

burrito sized flour tortillas or 20 soft taco sized

3-4

C

colby-jack cheese

grated

3

tbsp

canola oil
Instructions
Combine beans, spices, onion, salt, and hot sauce in a bowl.

Spread ½ C of beans down the center of the large tortillas, less if using smaller tortillas. Top with cheese.

Roll up each tortilla and place on a lined baking sheet. Brush canola oil over the tops of each roll up.

Place in the freezer and transfer to a plastic bag for storage once frozen or bake immediately.

Thawed: Bake @ 375 for about 10 minutes. Frozen: Bake @ 375 for about 20 minutes. Roll ups are done when the cheese is melted and the tops are golden brown.