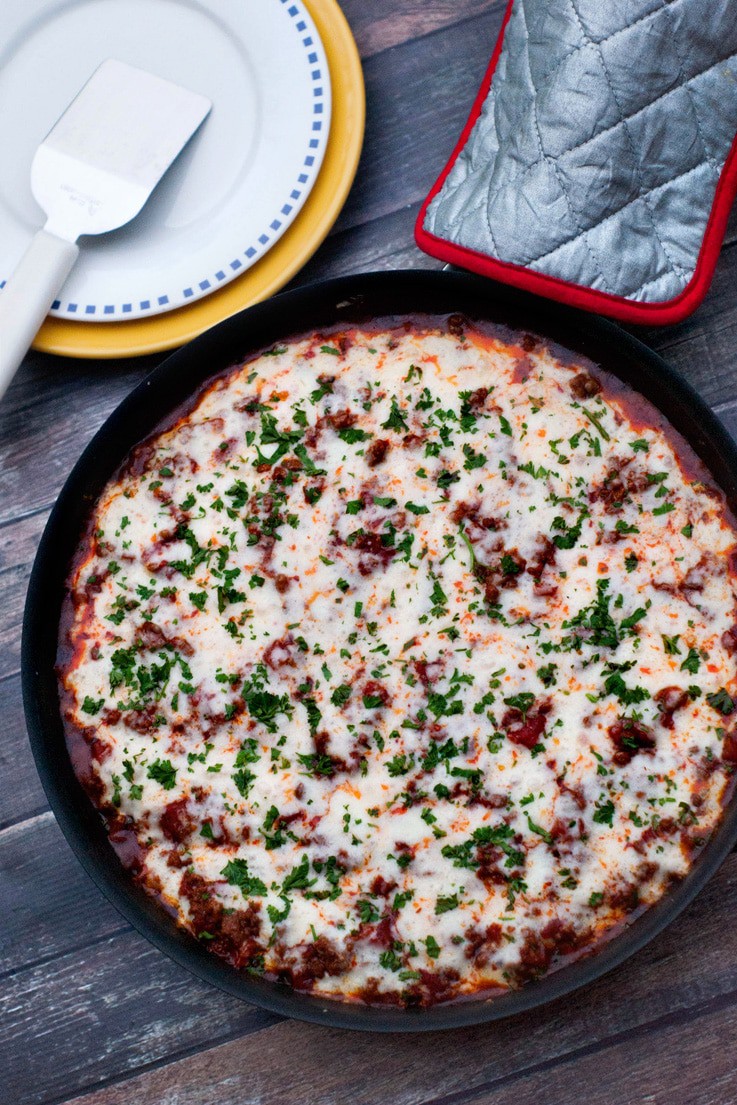 Alright, are we all recovered from our Christmas cookie hangovers yet? I am and am ready to bring in this new year with some good food! I made this Tamale Pie as part of Krusteaz Blogger Bake-Off and am so excited to share it with you because, 1.) it's really delicious and should grace your table soon, and 2.) I need your good vibes, positive thoughts, peace offerings to the contest gods, and general finger crossing so that I can win! I'll let you know if I do!
I put this gluten free tamale pie together using a box of Krusteaz Gluten Free Honey Corn Bread Mix and for a gluten free virgin, I couldn't tell the difference with this recipe. If you prefer to show your love for wheat, one of Krusteaz' regular corn bread mixes work too.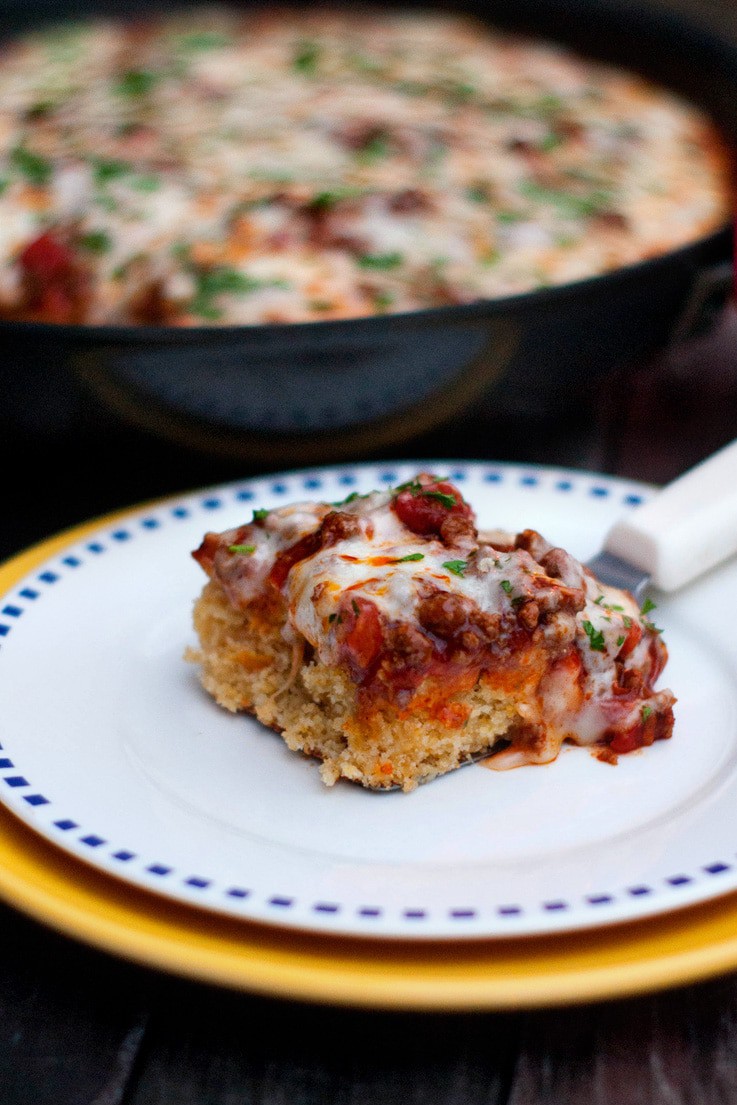 If you like cheesy, taco-y, saucy, moist corn bread goodness, I think you're going to dig this this easy meal. Mix up the corn bread, bake and poke with a skewer (think poke cake) and then top with saucy beef mixture and cheese. It's easy, super flavorful, and hearty. Hope you love it.
Ingredients
1 (15 oz) box Krusteaz Gluten Free Honey Corn Bread Mix
1 egg
1/2 C milk
1 can (14.5 oz) creamed corn
1/4 C vegetable oil
1 lb ground beef
1 packet or 1/4 C taco seasoning
1 can (14.5 oz) petite diced tomatoes
1 1/2 C enchilada sauce
1-2 C cheese, grated
Directions
Preheat oven to 375 degrees.
Combine mix, egg, corn, milk and oil in a bowl and mix until moistened. Spread into a non-stick 12" skillet and bake until set, about 20-25 minutes.
Brown meat until cooked, drain off fat and stir in taco seasoning, tomatoes and enchilada sauce. Bring to a simmer and set aside.
Remove bread from oven and poke holes all over the bread with a wooden skewer. Pour meat mixture over the bread and top with cheese. Return pan to the oven and bake for an additional 10-15 minutes or until cheese is melted and sauce is bubbling. Top with fresh cilantro if desired.

Made this recipe?
I'd love to see how you rocked it! Share your photo on Instagram with the hashtag
#heatherlikesfood  --
It will totally make my day to see it!