Last night, I was elbow deep in the endless abyss that is my kitchen sink, my 2 girls were fighting upstairs, and my lipstick stained toddler (brand new tube of red lipstick, ev.er.ey.wheeeerrre.) was really trying hard to climb into the dishwasher and stab his eyes out with a fork. About ready to loose it and tell the girls to just get in bed immediately and run to the computer to see how much I could get for the baby on the black market (I kid),  I looked across to my living room and saw my little wooden sign that says "Thankful". It was Target clearance find last Thanksgiving and I decided to keep it up year round as a reminder. But when I saw it I kind of knew I was failing it's message. What was I thankful for in that moment of frustration? Not the kids for sure. It wasn't even the ice cream bars waiting in the freezer for me after bedtime because I'm a crazy woman on a crazy sugar-free weight loss challenge with friends. I was thank-less.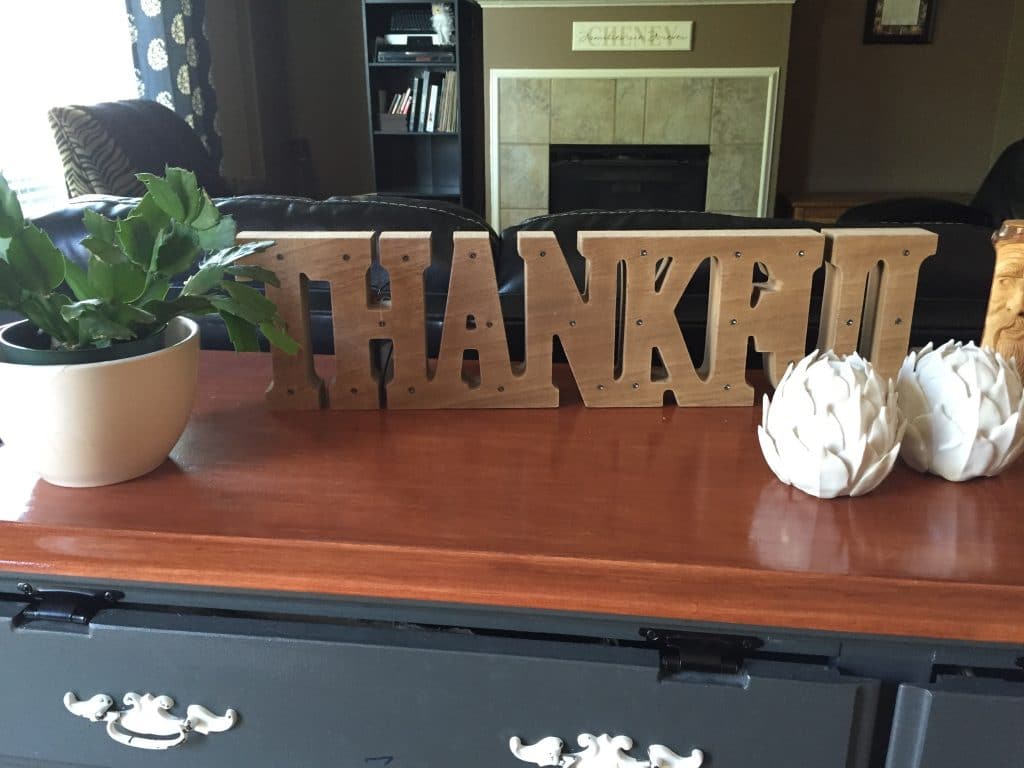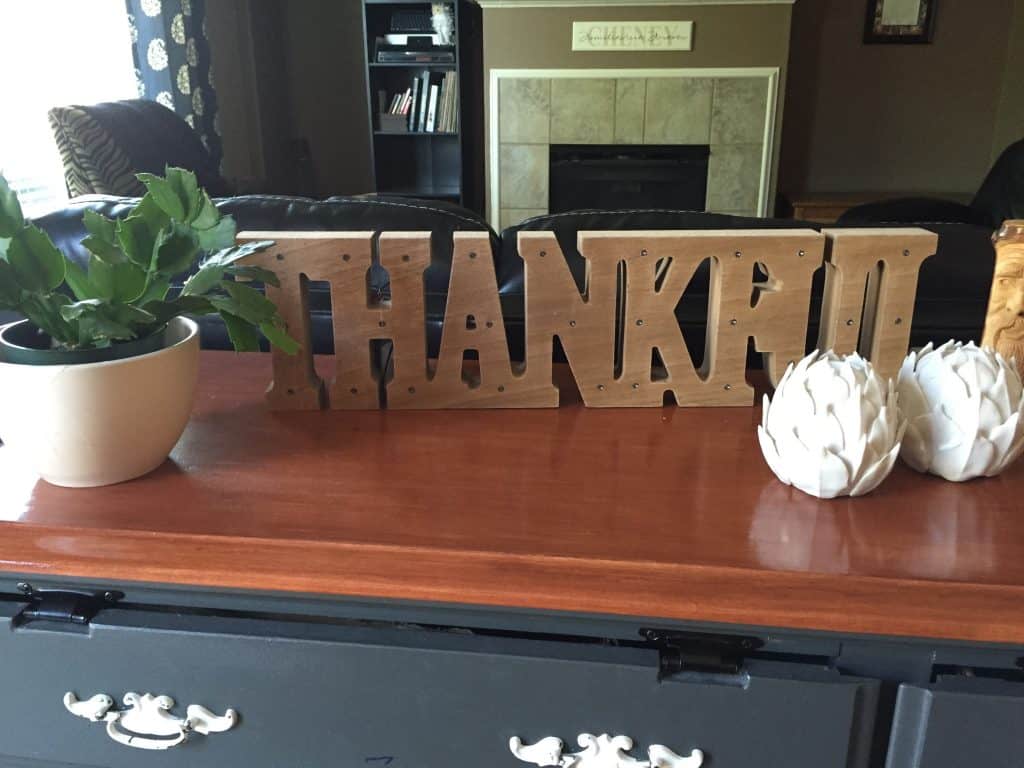 I quickly took an inventory at what needed to be done vs what I wanted done that night and realized all that I really wanted to do was go curl up on my bed with the kids and read a story. It wasn't a big deal. I wanted to lay down. I wanted to be close to my littles. But realizing I should do something I wanted to do, instead of the dishes, and cleaning up lipstick, and paying bills, and prying steak knives out of my toddler's death grasp, made all the difference in how my night went last night.
And for me, it all came down to thinking about what I was thankful for, for even a few seconds.
So, this is my new goal. I'm sure you've heard about keeping a daily gratitude journal and the effects of it on your mood and outlook on life, but I've never been one to keep a journal daily. I can hardly remember to floss and even then it's spotty. So, I'm just going to do it once a week here on the blog. We'll call it GratiTuesday, because it's catchy and even though it's already a popular hashtag, there was a full 15 minutes where I thought I had came up with on my own before googling it.
If you feel so inclined to share each week, I'd love to read what you're grateful for in the comments or you can even send me an email. I'd love to glean some of your gratitude as I go throughout my week and hopefully you'll be uplifted by mine. I'm sure that some weeks I'll be long-winded and others will be short and sweet, but it is what it is. I know I'll be more apt to keep gratitude in the front of my mind throughout my week if I know I'll be reporting each week and that's what I need right now.
TODAY:
I'm thankful for my 3 super healthy kids. We've had very little sickness and very minor health concerns with all of our kiddos and I feel so blessed that we haven't had that trial yet. This last week I had a good friend lose their nephew to a tragic accident.  He was the same age and my oldest daughter and it really hit home that we aren't promised tomorrow. I know I take having them around for granted and don't always give them the time or energy that they wish I would. I'm going to better about that this week.
I am so thankful for clean drinking water. I've had to drink a lot of water as part of this challenge I'm doing and just having access to cold, clean water whenever I want it is huge.
I'm grateful for confidence. I've always had a good amount of confidence in myself and have felt that I was/am capable of accomplishing just about anything in my life. I hope to be able to instill that same sense of worth to my kids as I raise them.
I'm thankful for chapstick, especially EOS brand. My lips are chronically dry no matter how much water I drink and I always have to have something on them. EOS rocks my socks.
What are YOU grateful for RIGHT NOW?