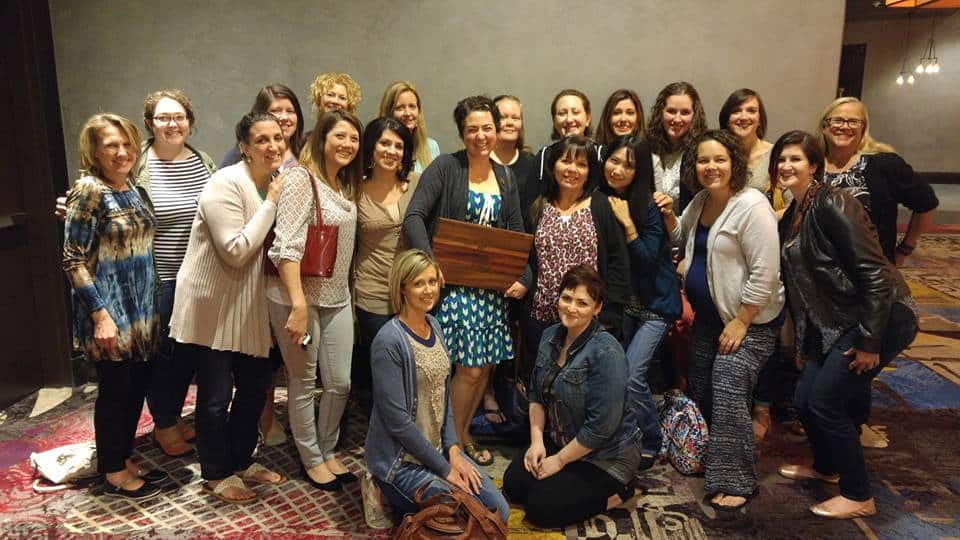 Last week I was able to spend 4 days with the greatest group of ladies and I'm so grateful for the experience I had! They all have food blogs, just like me, and totally get what this crazy, self-inflicted job is all about. The 20 of us came from all over the country and we met up in Las Vegas for a weekend of networking, learning, laughing, and EATING!
It was so fun to "talk shop" with these girls and learn from each of them. We met in small groups over 2 days and talked about different blogging related topics all in an effort to come home with new things to put into work on our blog to help our businesses. I had only met a handful of these girls before the trip but I can honestly say that I feel like I can call each of them friends and now feel like I totally have a tribe to help lift, support, and help me. Much like a good bra. 🙂 Ha!
We spent our down time exploring the city and eating much more than we probably should have.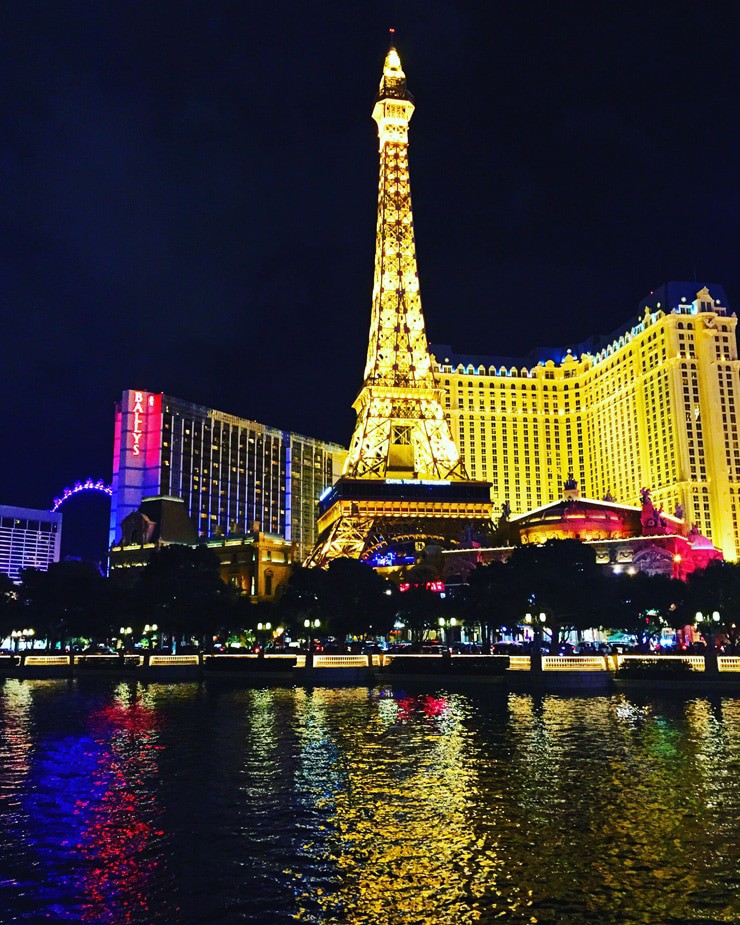 One of my favorite meals was at Gordon Ramsay's BurGR at Planet Hollywood. It turns out that guy can make pretty mean burger :). This one was called the "HOG BURGER" and had a ridiculous amount of pork on it and ended up being the most photographic so it made the cut here. I heard it was super good!  I ordered one called the "UBER CHEESEBURGER" and it had FOUR different kinds of cheese on it– totally ridiculous and totally worth it.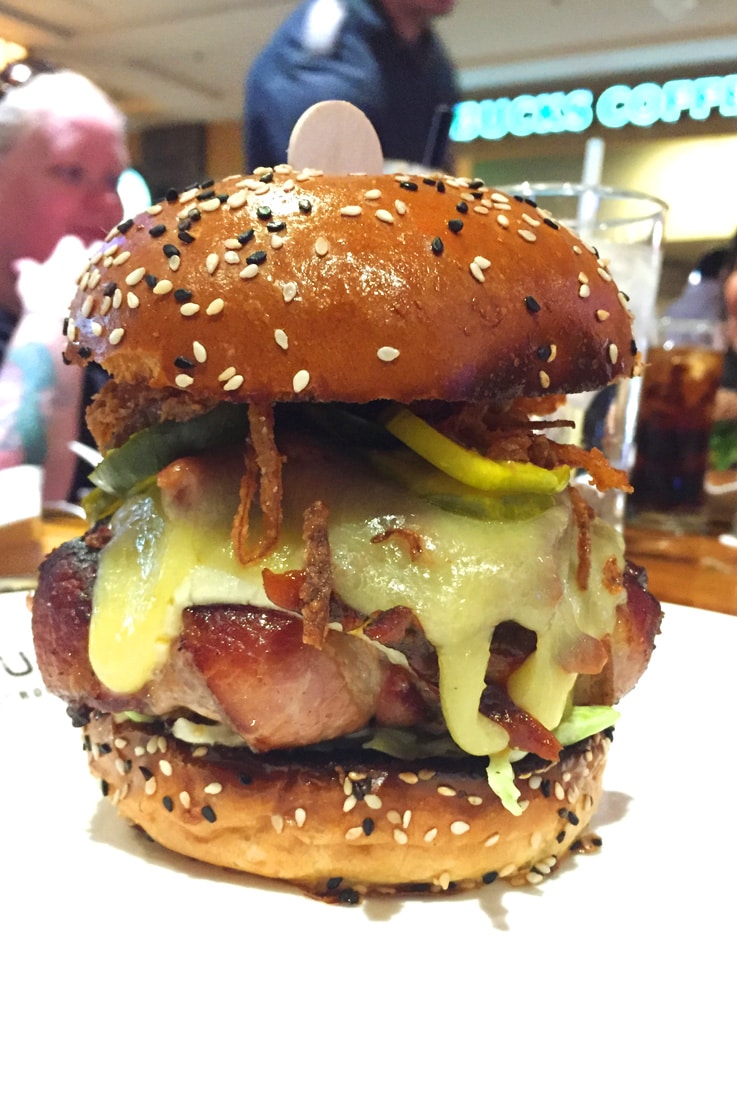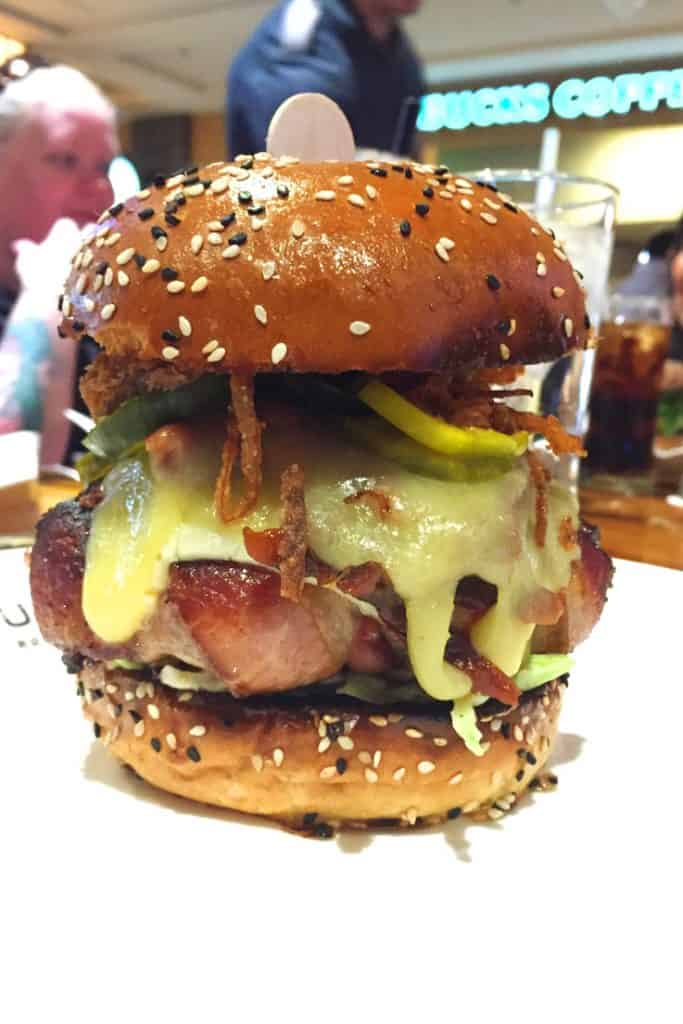 The fries at BurGR were really good too, especially these parmesan truffle fries. The cheese and truffle flavor was incredible.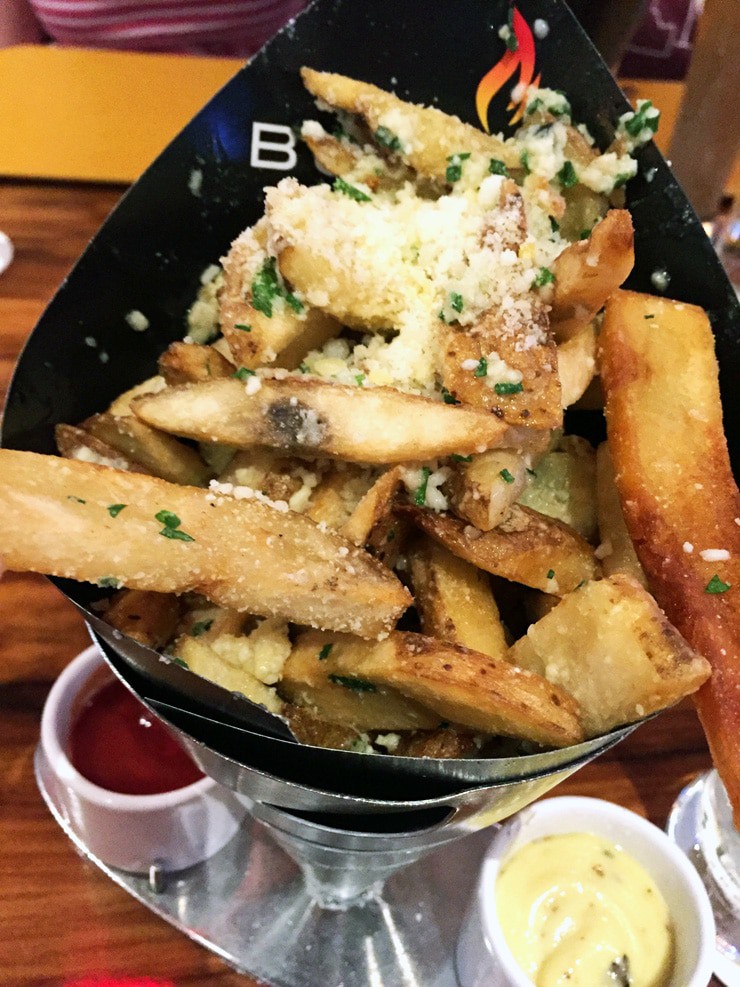 And then, there were these shakes that were definitely the highlight of the whole meal. I kid you not, this was the best milkshake I've ever had. Each shake is topped with a layer of pudding that takes the shake to a whole new level. When you get a swig of pudding with the ice cream it's so creamy and cold and rich and just perfect. SO GOOD! Mine was an Oreo Shake with Creme Brulee Pudding on top. I'd go back to Vegas just to get that shake again.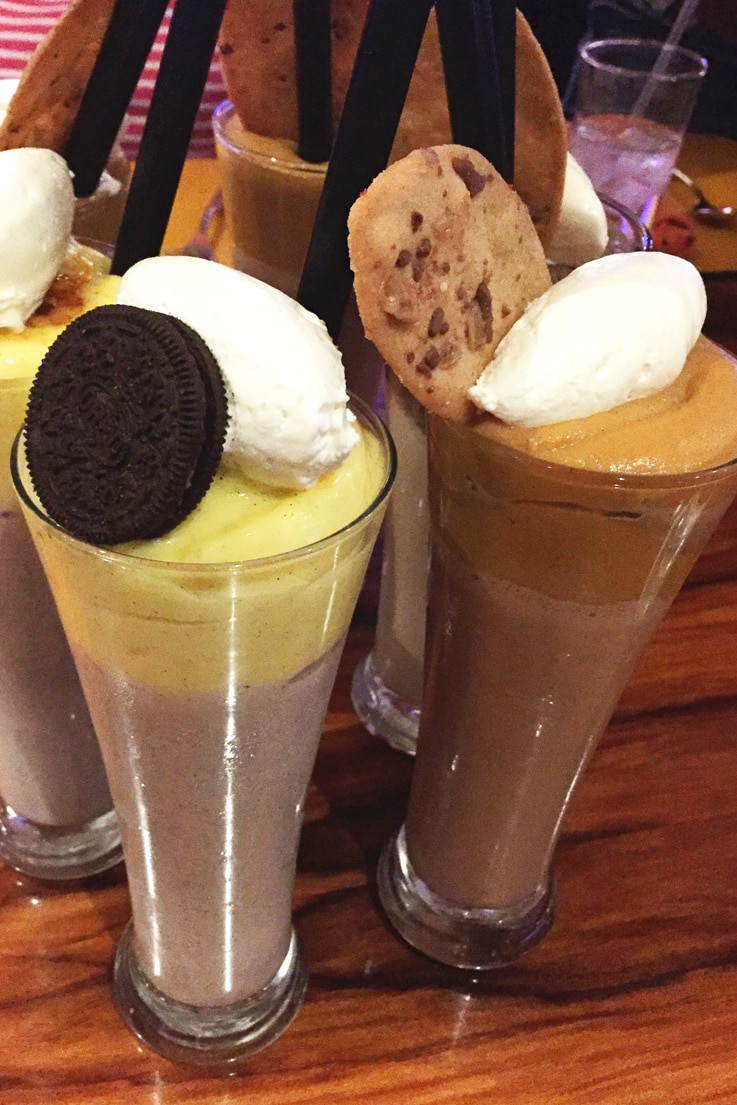 Walking through the Gardens at the Bellagio was gorgeous and it smelled so good which was a good contrast from the rest of the smoky city, haha.
How fun is this drink from Bahama Breeze? I'd always wanted to drink something out of a pineapple so I got to check that off my bucket list this weekend!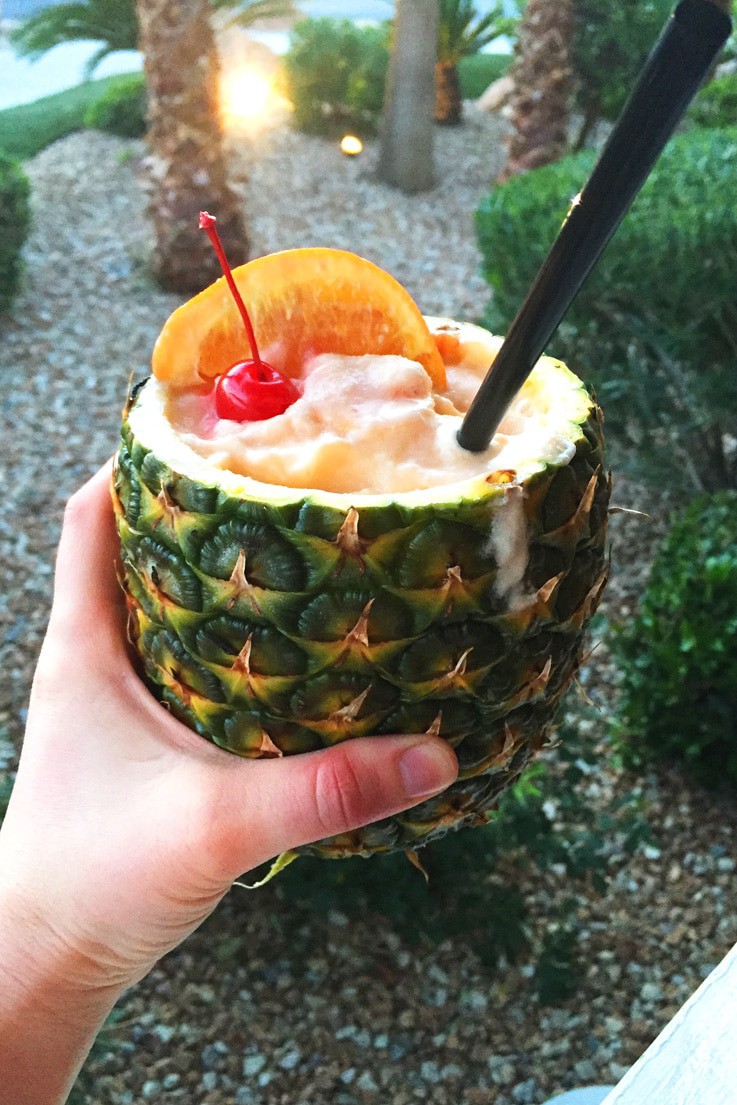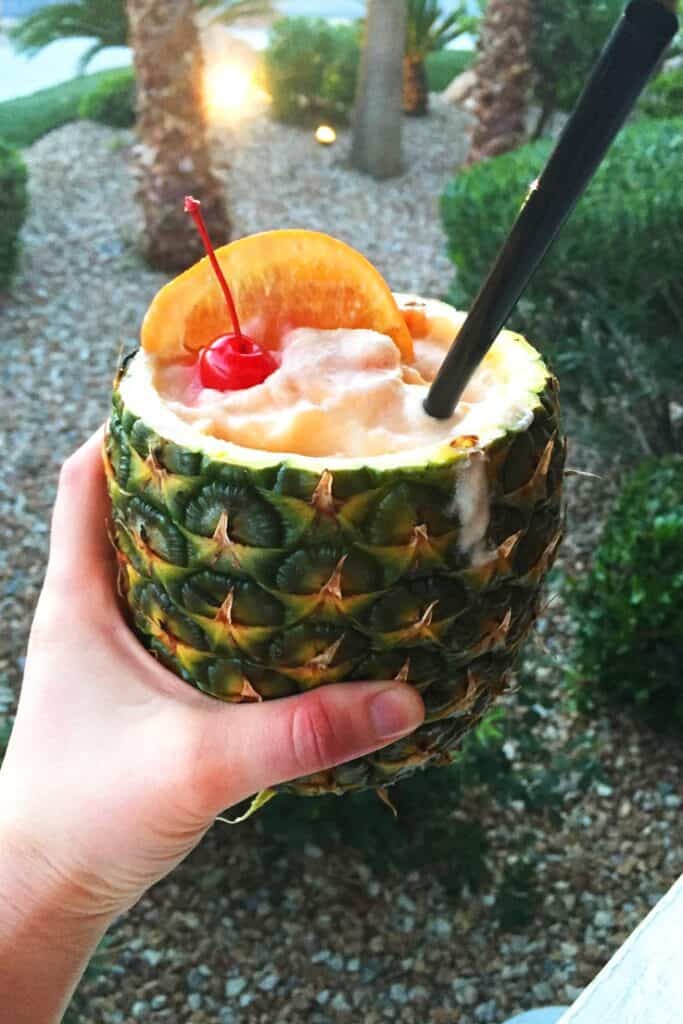 Our lunch on Saturday was at the buffet Wicked Spoon . Most all of the food is served in little bowls or containers and I really wanted to take one of these mini fry baskets home with me, but I restrained myself.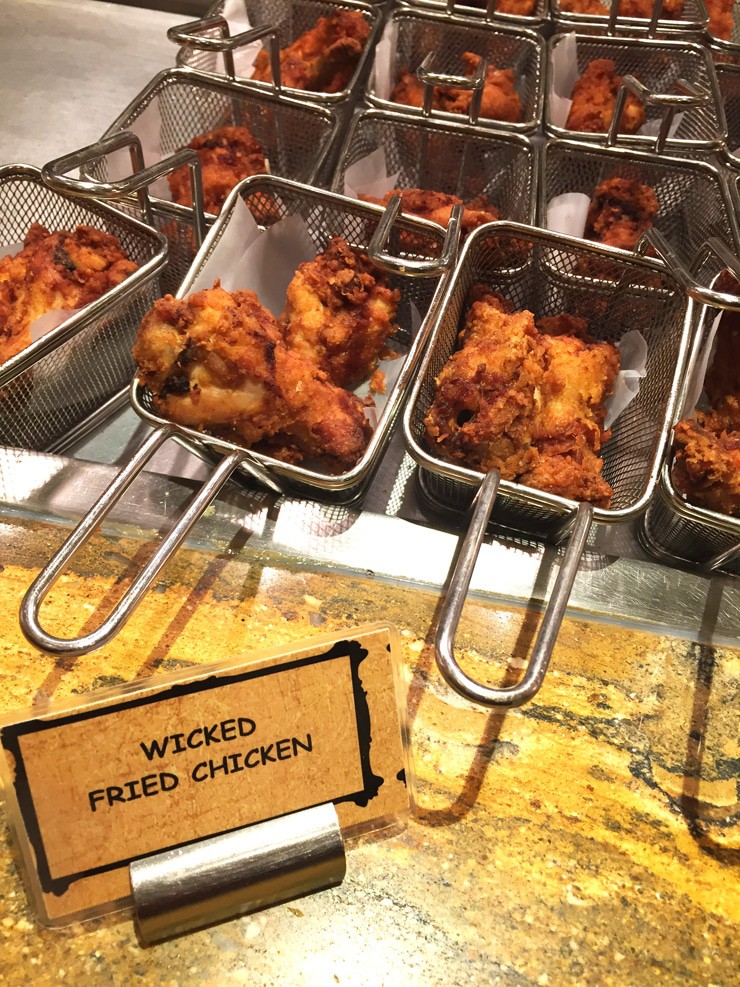 The Mac and Cheese was so creamy and decadent.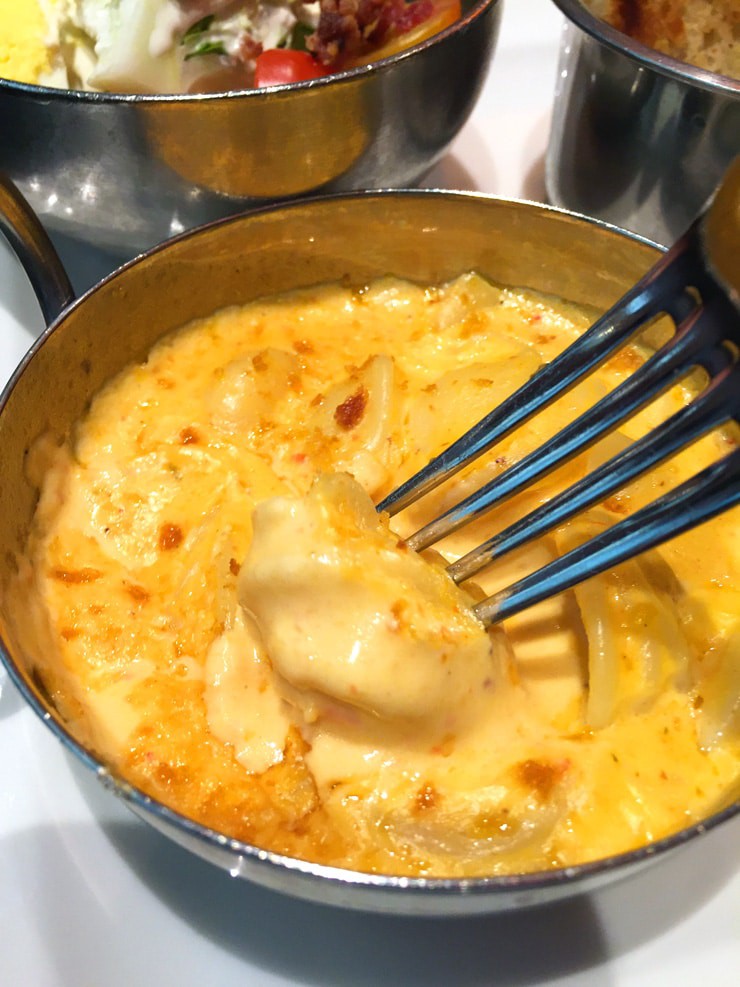 And finally, on a whim, we decided to stop into a place called 800 Degrees Pizza on our way back to the hotel on our final night. I'm SO glad we did! It's set up kind of like a Subway where they build your pizza for you and then bake it in the brick oven. I got a Buffalo Mozzarella Margarita Pizza with Mushrooms and it was so, so good. If you haven't had buffalo mozzarella, it's a must. It's so creamy, and flavorful. And the crust was perfectly chewy and charred. We all agreed stopping there was one of the best decisions we made while in Vegas.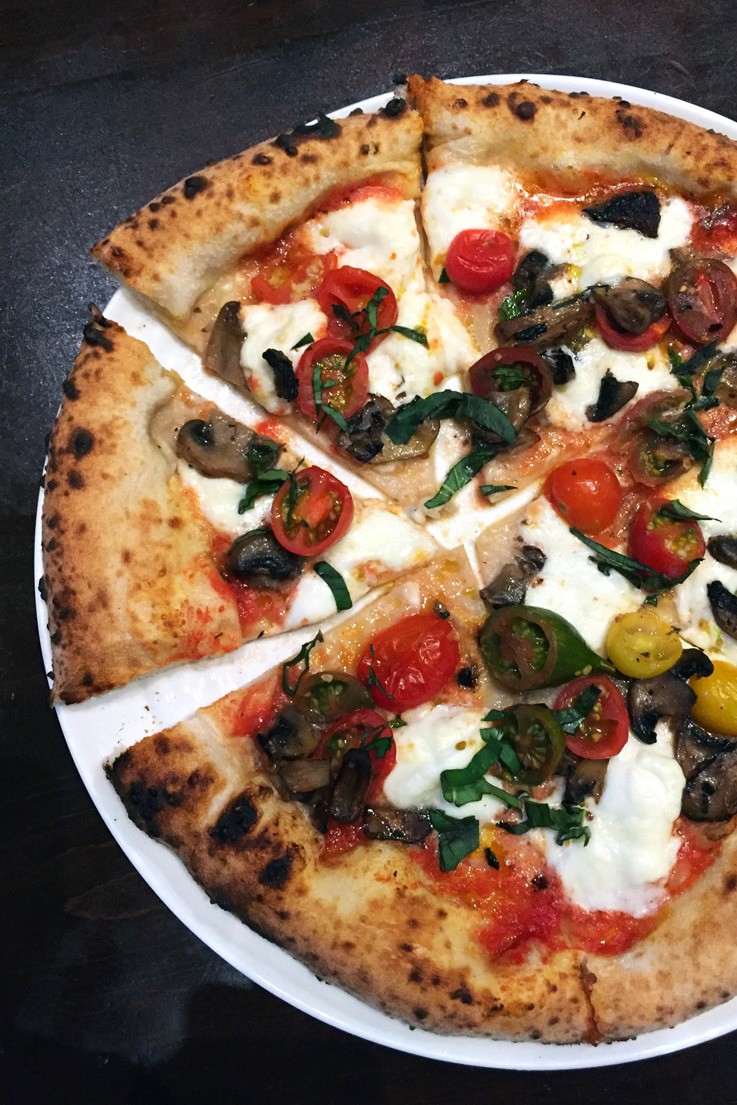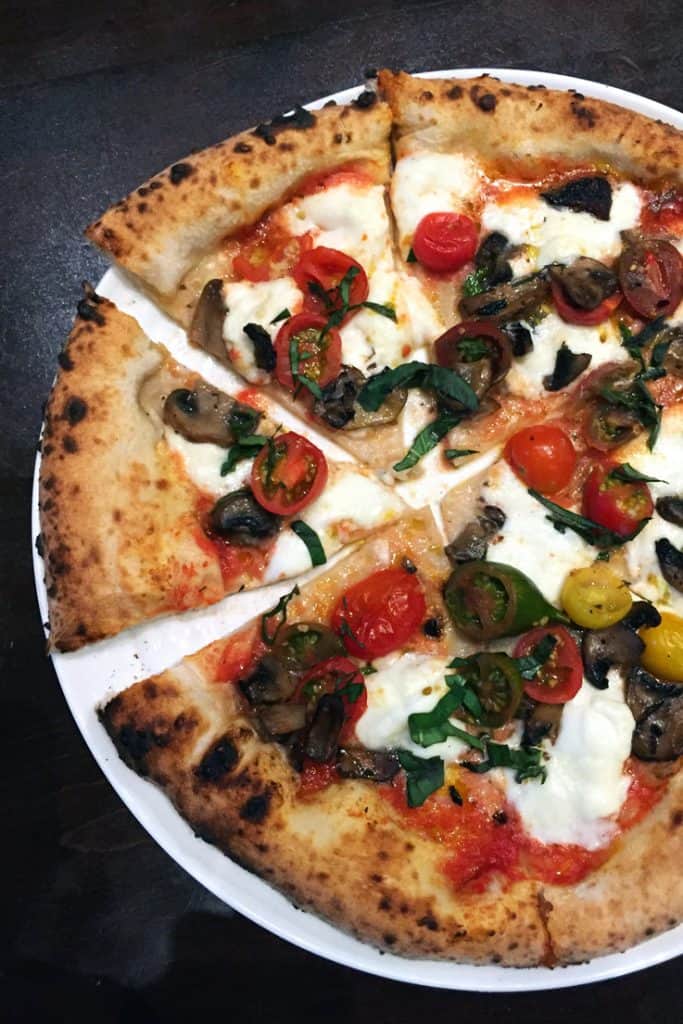 I'm so grateful for the opportunity I had to attend. I'm grateful for my husband for holding down the fort happily while I was gone. I'm grateful to Andi from The Weary Chef  for organizing the whole retreat and I'm grateful for all the friendships I made and fun and laughs I had this weekend!
What are YOU thankful for today?