This is a Sponsored post written by me on behalf of Graze.com. All opinions are 100% mine.
Alright, so I don't know about you, but I love myself some snacking– much to my detriment at times. I'm kind of a popcorn and nuts kind of snacker and will take a serving of dried fruit over a handful of M&M's anyday. So, when I heard about Graze I was super excited to try out their offerings and see how it all worked.
Graze.com is a subscription snack box service that sends you personalized snacks based on your tastes. They have something like 90 differernt snack options and they'll send them all packaged and portioned and ready for you to enjoy.
When I receieved my first box, the first thing that I noticed was the super cute, minimalist packaging. I love that it didn't fill up my recycling bin with unneeded cardboard.
MY LATEST VIDEOS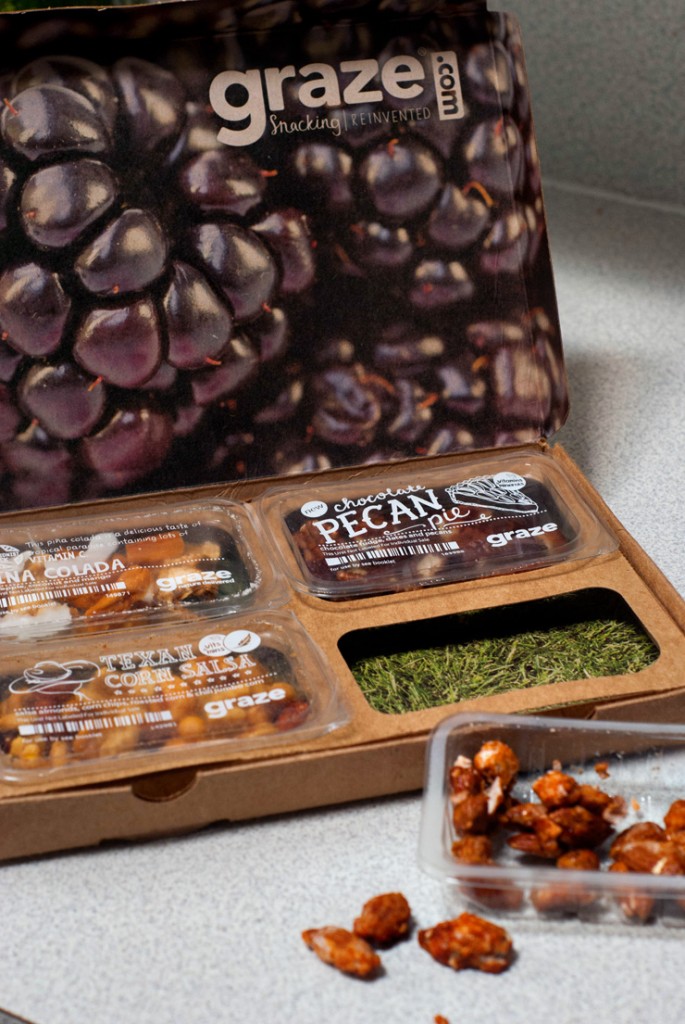 My first snacks included a Pina Colada dried fruit mix (coconut, pineapple, and mangoes, a Chocolate Pecan Pie mix (pecans, dates, and fudge bits), a Texas Corn Salsa mix (think gourmet Corn Nuts), and Chili Honey flavored Almonds. Out of the four, the almonds were definitely my favorite.
In each box you'll receive 4 different snacks that are in single-serve portions. Ever grab that jar of nuts and keep eating until you realzied it's almost gone? There's none of that nonsense here! Also, Graze gives you the chance to rate the snacks you receive on their website (www.graze.com) so that each of your boxes that only has snacks in it that you'll like.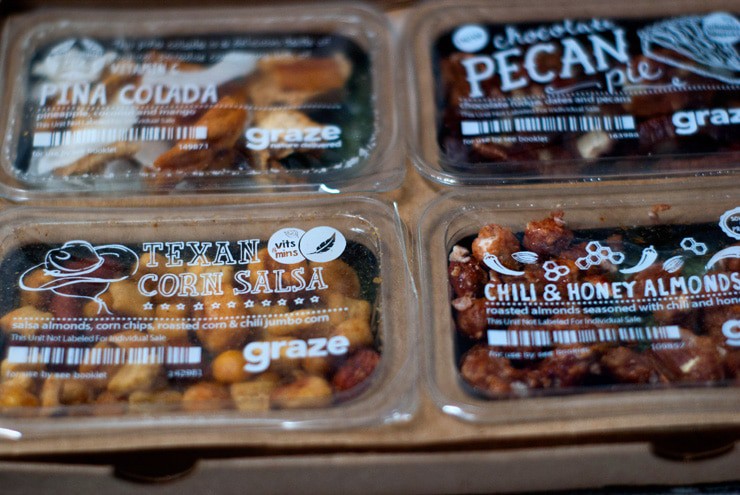 Want to try Graze out for FREE with no strings attached?  Get your First Box Free by clicking on this link and using the code SUMMERBOX8.