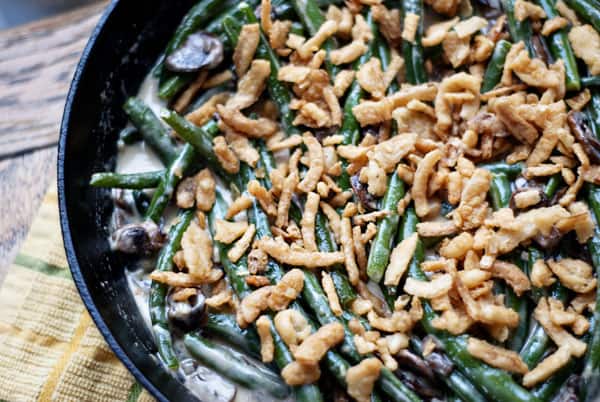 We are now officially 2 weeks away from the big day and half-way through this crazy blitz of recipes. How are we feeling so far? Are your creative juices flowing yet? If you have any cooking questions feel free to shoot me an email, tweet, or facebook me- I'd love to help!
In my family, Thanksgiving just isn't complete without some version of the ever-notorious green bean casserole. I'm a sucker for those French-fried onions but can certainly do without the canned cream of mushroom soup, especially if I can swap it out for some heavy cream and parmesan cheese. Let's throw some sautéed mushrooms and fresh green beans into the mix too. Yep, I gave the classic green bean casserole a make-over with a parmesan mushroom cream sauce, fresh green beans, and topped it with the good ol' crispy onions.
You'll start by pinching the tough ends off of a pound of fresh green beans, cut them into smaller pieces if desired, and blanching them in some boiling water for a few minutes until they are just tender and bright green. Immediately remove the beans from the water into a collander and either plunge into a bowl of cold water or run under the cold faucet until they are cool to the touch. This stops the cooking process and prevents them from becoming overcooked.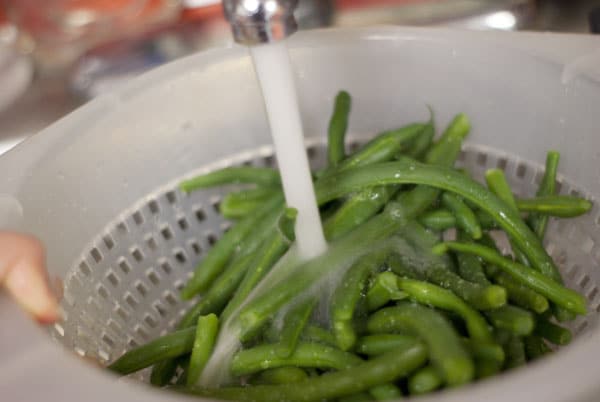 Start to saute some fresh mushrooms in a few tablespoons of butter over medium heat and season with salt. Adding the salt in this step will help the mushrooms release some of their water and cook faster.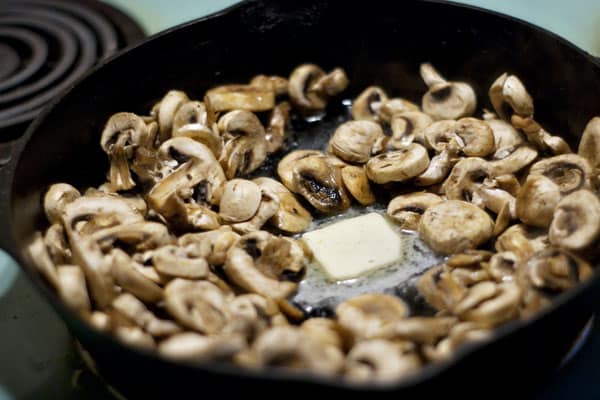 Cook the mushrooms until they start to caramelize and look so appealing that you'll burn your fingers by picking the best looking one out of the pan to eat and then subsequently burn your tongue.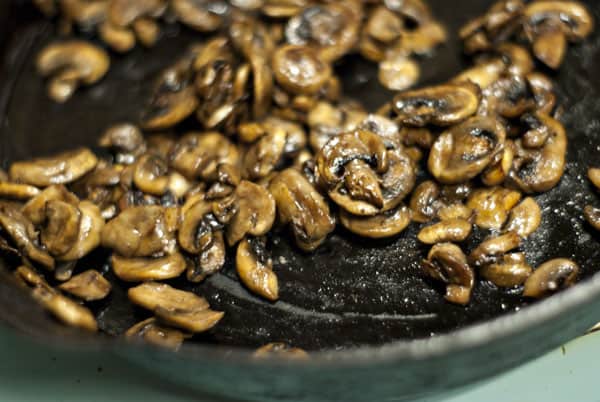 To the mushrooms add in little bit of minced garlic and heavy cream.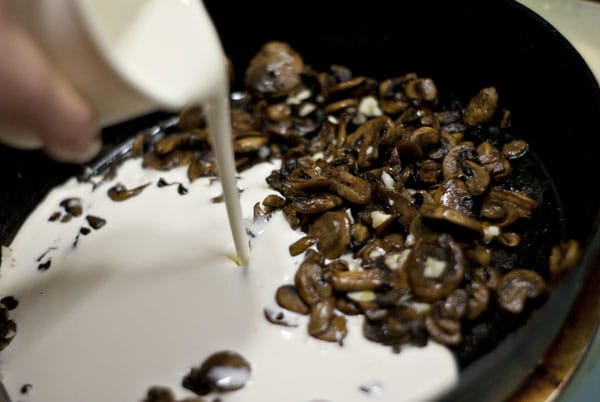 Give it a stir and bring to a simmer. Stir in a handful of parmesan cheese and add the green beans into the pan. Let cook for a few minutes until the sauce is thickened and the beans are tender.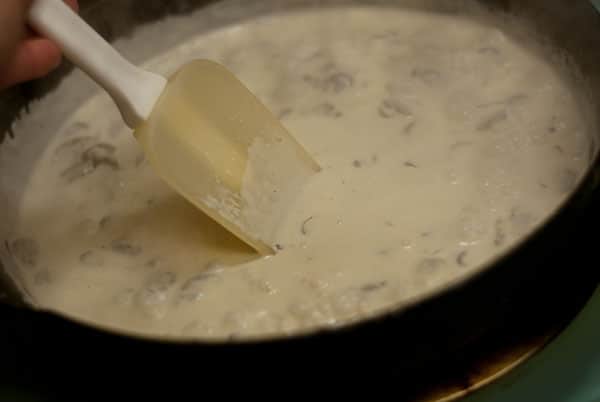 Top the beans off with a generous helping of your favorite crispy onions and get ready for deliciousness to ensue.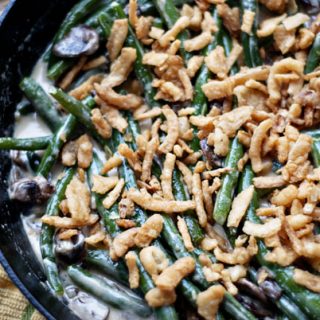 Ingredients
1

lb

fresh green beans

ends trimmed and cut into bite-sized pieces if desired

8

oz.

white mushrooms

sliced

2

tbsp

butter

1/4

tsp

kosher salt

2

cloves

garlic

minced

1 1/3

C

heavy cream

1/2

C

parmesan cheese

shredded

1/4

tsp

black pepper

1

pinch

ground nutmeg

1/2- 1

C

french-fried onions

more salt to taste
Instructions
Heat a pot of water to boiling and place beans in the water to blanch for about 5 minutes. Beans should be bright green and just barely tender. Immediately remove beans from water and plunge into a a bowl of cold water or run under the faucet until cool. This stops the cooking process.

In a medium pan, saute mushrooms in butter and salt until soft and starting to caramelize.

Stir garlic and cream into the mushrooms and bring to a simmer. Stir in parmesan, pepper, nutmeg, and green beans and continue to simmer for about 5 minutes or until the the sauce is thickened and the beans are tender.

Remove from heat, season with more salt to taste and top with french-fried onions.
Are We Friends On Pinterest?
Follow Me For More Great Recipes @hlikesfood
Want More Delicious Recipes for Thanksgiving Dinner?