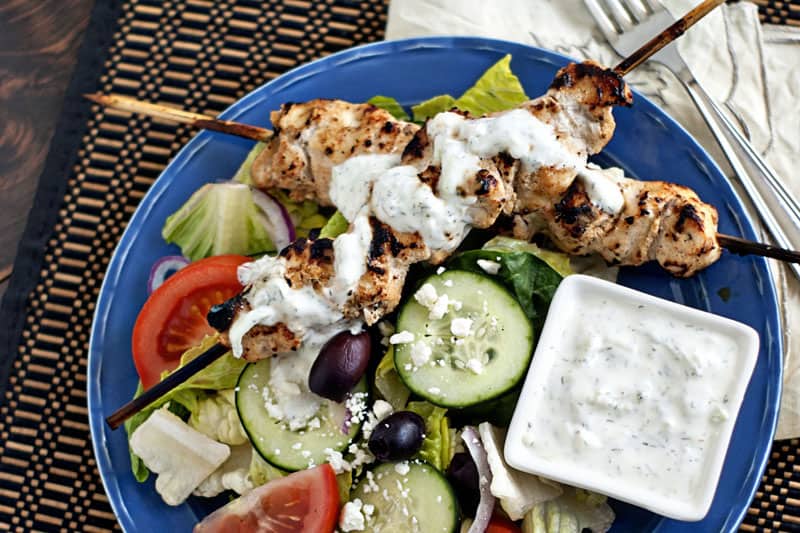 It's salad season and I couldn't be happier! I'm always up for a loaded salad and this bright Greek inspired one hits the spot perfectly when I need a hearty, healthy meal. I've got to keep my strength up these days, you know with all the packing and all. Though I'm pretty certain that I could eat whatever the heck I wanted and not gain a pound- it's hard work! Good grief. I could really use a teenage witch named Sabrina right now to blink and make all my stuff magically appear in my new house, tidy and unpacked. Fo' realz.
Please tell me I'm not the only one who loved that show.
Anyone?
Back to this Chicken Tzatziki salad! You'll find the recipe and step-by-step over at I Heart Nap Time as I did a guest post over there this week! I hope you'll hop over and take a look!
[pinit]