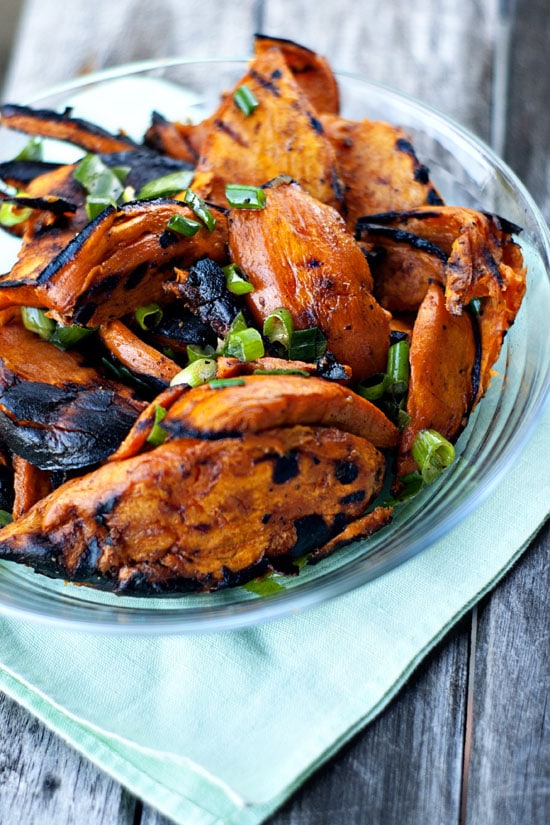 Happy Monday to ya! We had a GORGEOUS weekend here in the Pacific NW and I sure hope the evil I'm-going-to-tease-you-with-summer-and-then-make-it-rain-until-July demons don't come knocking on our door. Stay away evil-doers! My legs may be pasty. My mom-shorts might be frumpy. But good gracious, bring on the summer!
We use the grill a lot during the summer months and these grilled sweet potatoes are going on our permanent rotation this year. They are so easy to throw together and can cook right on the grill while your meat is doing it's thing and your kitchen stays clean!
You'll start by washing and peeling a handful of sweet potatoes. I find that cutting them longways into about 1/2 inch potato "steaks" makes them the easiest to cook, but you could cut them into the strips if you really wanted to. Just be prepared for a few casualties to the grill grates.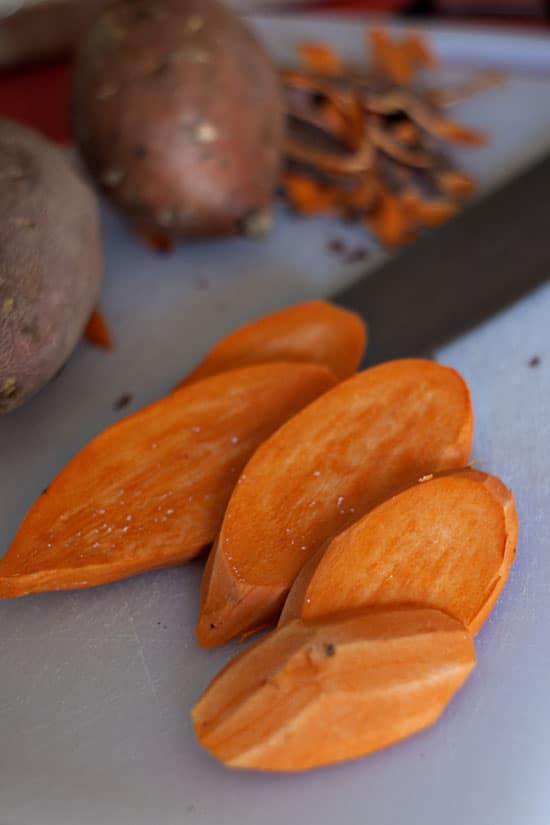 Mix a little dressing made of olive oil, vinegar, cinnamon, chili powder, pepper, and salt and pour over the potatoes. Toss until each piece is coated.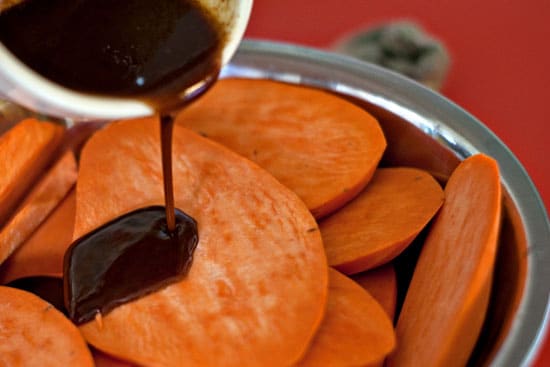 Place on the grill and cook for about 20-30 minutes, turning frequently until they are soft and cooked through. I really love it when my food gets a little charred so I like to leave them on there a little longer.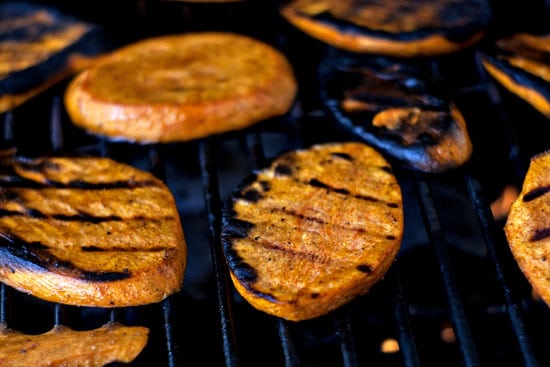 Once they are cooked to your liking, transfer to a bowl and toss with a little butter and some fresh green onions. At this point you can break up the potatoes into bite-sized pieces which totally makes the dish look homey and like something that came out of your southern aunt's kitchen.
Okay, I don't actually have a southern aunt, but if I did, she'd be a rock star in the kitchen and would make things like this for me. Enjoy!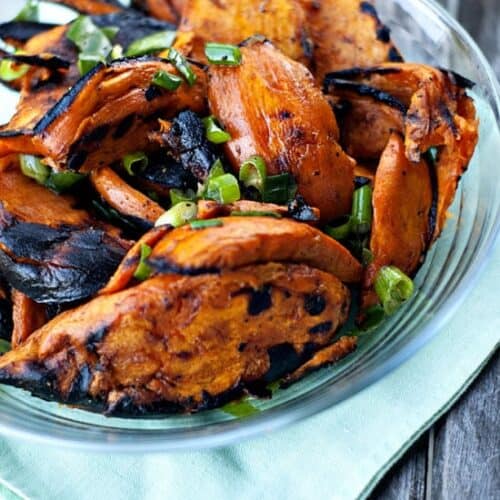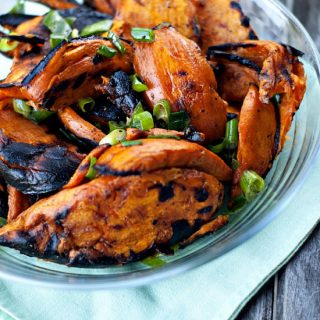 Ingredients
3-4

Medium Sweet Potatoes

3

tbsp

olive oil

1/4

tsp

ground cinnamon

1/2

tsp

chili powder

1/4

tsp

ground black pepper

1/4

tsp

salt

1

tbsp

apple cider vinegar

3

green onions

sliced

2

tbsp

butter
Instructions
Preheat BBQ grill to medium heat

Slice sweet potatoes longways into ½" thick slices

Combine oil, spices, salt, and vinegar in a small bowl and whisk until smooth. Pour over sweet potatoes and toss until coated.

Place potato slices on grill and cook for 20-30 minutes, turning frequently until they are tender and pierce easily with a fork.

Transfer into a large bowl and toss with sliced green onions and butter. Using the end of a spoon, break up the potato slices into bite-sized pieces if desired. Serve warm.
Are We Friends On Pinterest?
Follow Me For More Great Recipes @hlikesfood