If you recall, last week I concluded that I was crazy.  This isn't a new realization, just one that I have accepted and will continue to acknowledge as opportunity presents. Well, it turns out that the wedding went off without a hitch (but they did get married..hardy har har), if you don't count the half gallon of strawberry sauce that spilled in my trunk. At least my van smells good.
I didn't cry over spilled strawberries, but I did get a little teary after watching this just before leaving for the wedding Saturday morning. It's seriously cute.
Aaaand back on track. I thought I'd share some pictures from the weekend. I'll be back tomorrow with an AWESOME breakfast recipe that I may or may not have promised would be coming soon on Facebook almost a month ago. Sorry guys. Think croissants, cream cheese, blueberries, and streusel. Intrigued yet? I promise it will be worth the wait!
I'm really happy with how the cake turned out! I love the bright flowers and bandanna against the smooth white cake.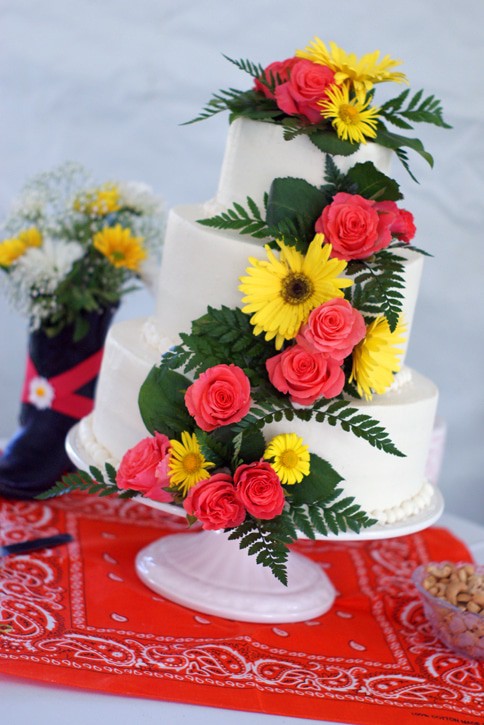 The menu consisted of pulled pork sandwiches, coleslaw, sausages, and fruits and veggies. Simple and delish!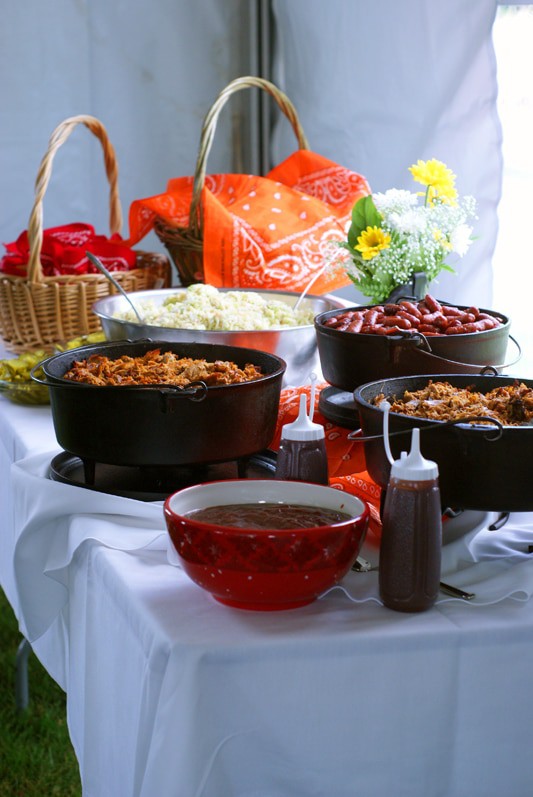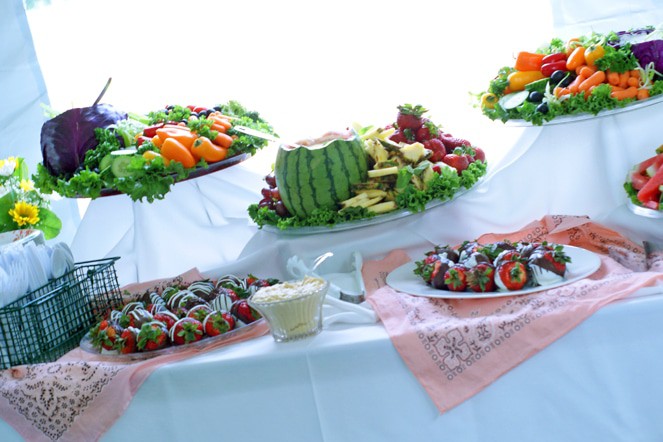 These boots were the centerpieces and I thought they were adorable!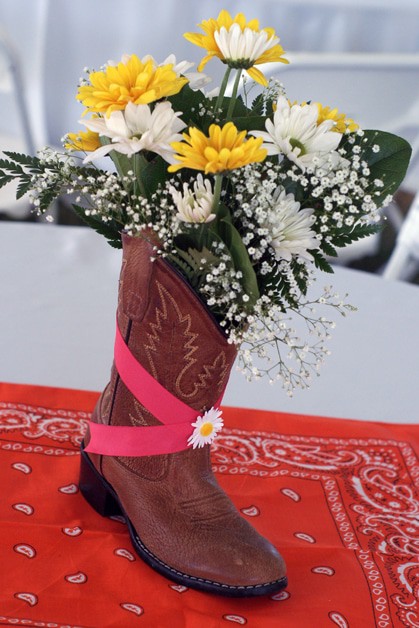 I hope you had a great Memorial day. We spent ours sleeping in, eating a late breakfast out, and taking our girls to decorate soldier's graves. After we got home I realized it was $1 day at the aquatic center in town and decided to take my oldest swimming while the other napped. Holy cow! We had fun, but the place was PACKED and it was FREEZING! Maybe I'll have better foresight next time I suggest the pool or even just look at the sky beforehand to see if the sun is shining. Whoops.
Here are my lovelies waiting to be seated at breakfast…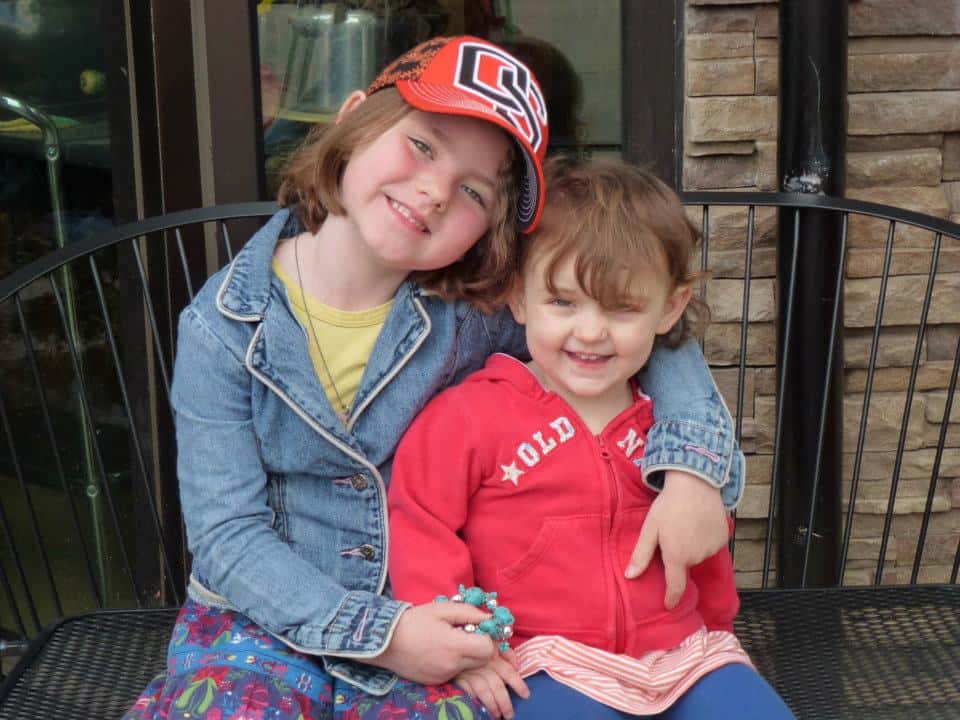 Speaking of breakfast… what's better than a sandwich made with 2 pieces of thick french toast, bacon, cheddar, jack, eggs and sprinkled with powdered sugar?  Answer: very little. If you're in Corvallis anytime soon The Broken Yolk Cafe is worth a visit!