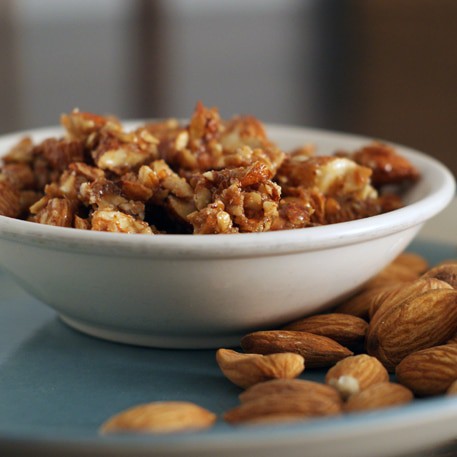 Remember when those booths that sold cinnamon almonds were all over the place? I specifically remember a booth at the San Fransisco airport when I was 14 and flying by myself from Oregon to Salt Lake City to visit a friend. Those cinnamon almonds tasted soo good and I secretly felt really cool when I pulled out my little paper cone of almonds while every one around me was noshing on stale peanuts and pretzels. Because, let's face it, everyone wishes they were me at some point in their life ;).
These honey candied almonds are something I've been making for years- and while they don't have the thick sugared coating of the cinnamon-almond-selling-booths, they are crunchy, sweet, and are great on salads or just for snacking. Sometimes I add cinnamon (or other spices. Cayenne pepper is AWESOME) but left it out this time. I usually use salted almonds when I make these because I like the sweet/salty combo, but if you don't have salted almonds you can always add a little salt, or leave them just sweet.
Start with a medium sized non-stick skillet. Add the almonds, sugar, and honey into the COOL pan. Turn on to medium-high heat.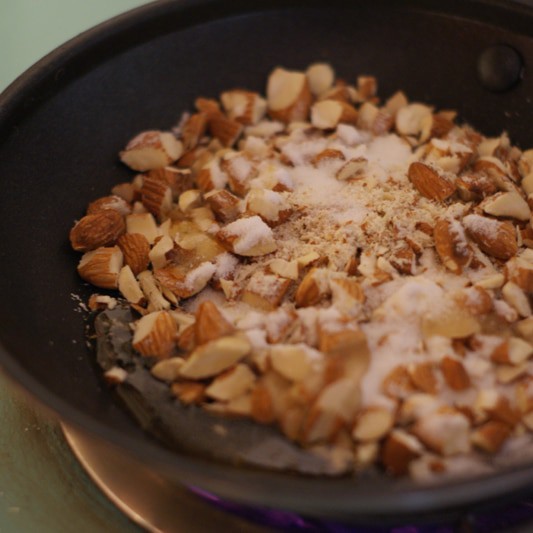 Now, start stirring and don't stop until they are done. It will only take about 5 minutes. At first, the sugar will start to melt with the honey, but it will still look grainy- keep stirring.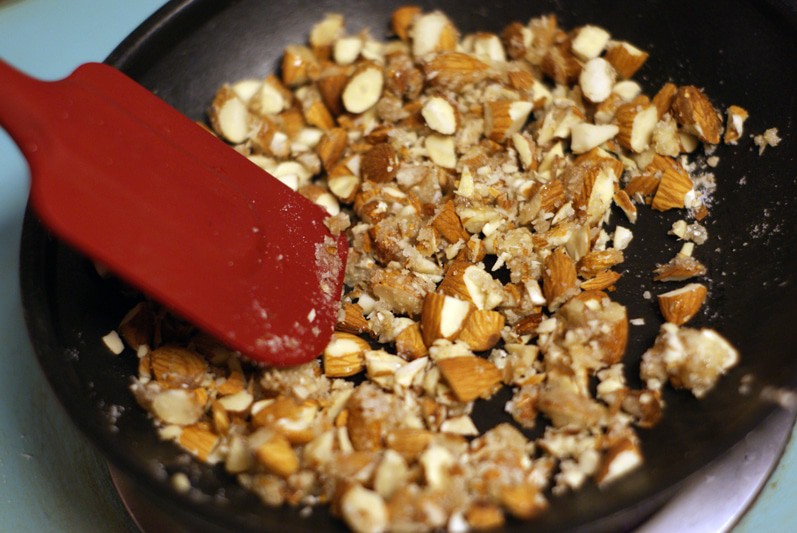 Soon the sugar will be melted all the way and start to coat the almonds. Keep stirring.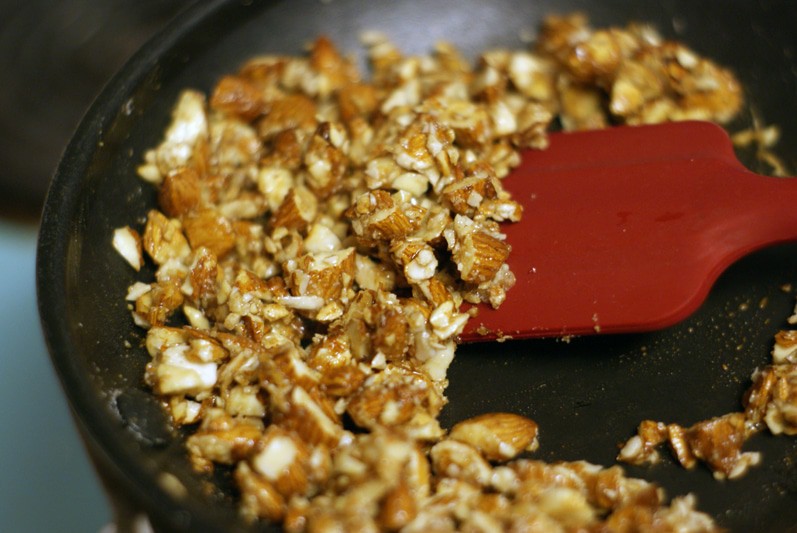 Once the almonds are coated, cook until the sugar starts to turn an amber color. You really have to watch them closely because the sugar will burn quickly. Just keep stirring and once you see some color, take them off the heat.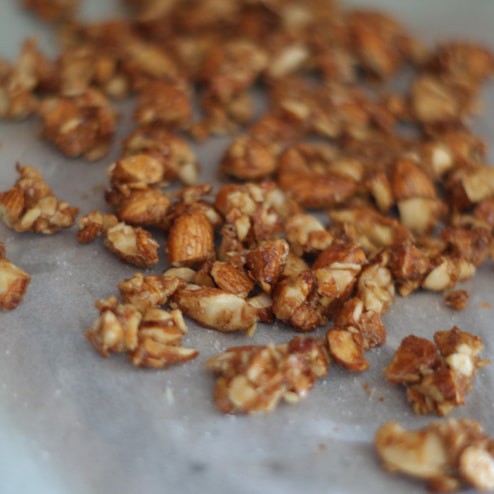 Spread the almonds out on a piece of parchment paper or lightly greased tin foil to cool. The almonds won't be crunchy right out of the pan but will be once they are cool. Store in an air-tight container.
Check back on Wednesday for an awesome salad using these almonds!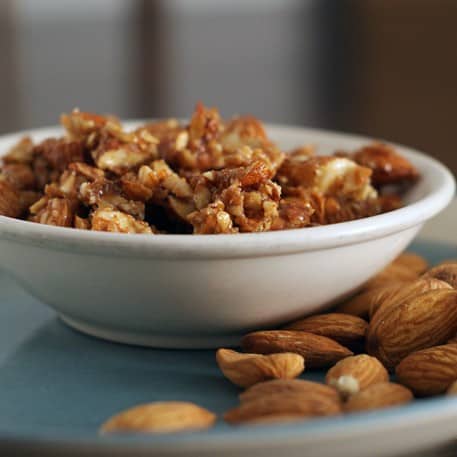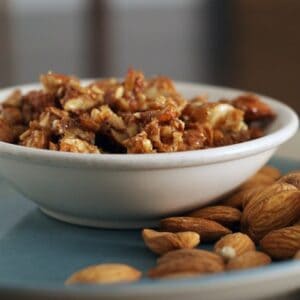 Ingredients
1

C

chopped or whole almonds

1/4

C

white granulated sugar

2

tbsp

honey

salt to taste

optional

spices

cinnamon, nutmeg, all-spice, cayenne, optional
Instructions
In a cool medium-sized non-stick sauce pan, combine almonds, sugar, honey, salt, and spices if using.

Turn heat to medium high and cook, stirring constantly until the sugar melts and coats almonds.

Watch closely, and continue to cook until the sugar turns a light amber color.

Remove from heat and spread almonds out on a parchment paper or lightly greased tin foil.

Let cool and store in an air-tight container until ready to use.
Are We Friends On Pinterest?
Follow Me For More Great Recipes @hlikesfood