Hornet's Nest Cake – I'm about 99.4% sure that this dessert will knock your socks off. The .6% is to take account of you crazy folk that don't like pecans or butterscotch or cake mix. I know that's probably more than .6% of you, but I don't want to give you too much leeway or you might run with it. Running away with cake is never a good idea.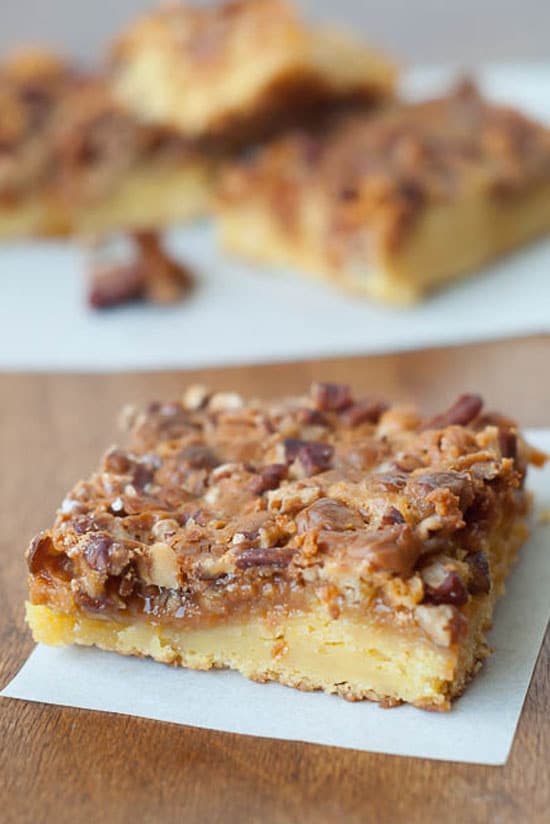 The fact that this is called "Hornet's Nest Cake" kind of freaks me out. I'm assuming that it must look like a real life hornet's nest or something to warrant that name, but I don't really want to do an image search to find out. Ignorance is bliss in this case.
How To Start Your Hornet's Nest Cake
It starts with a box of yellow cake mix, vanilla pudding mix, whole milk, pecans, and butterscotch chips.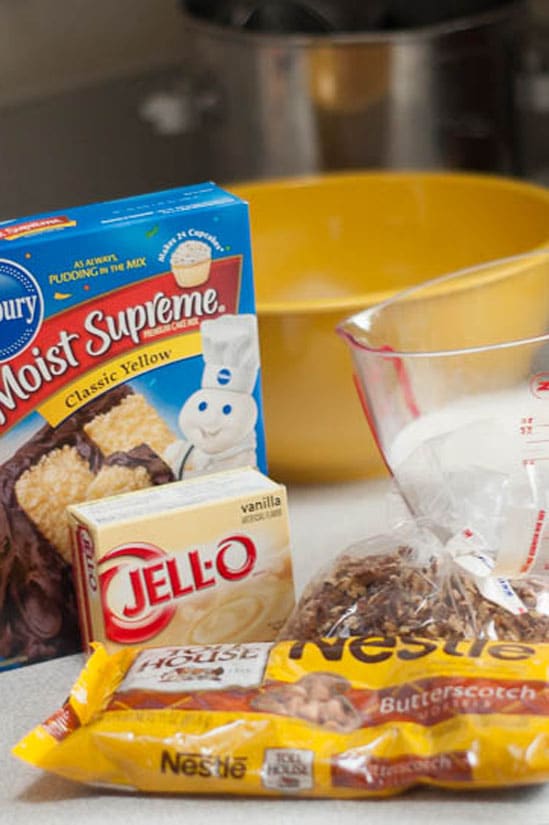 Whisk together the milk and pudding mix, set aside, and let sit for about 5 minutes or until is firms up a bit.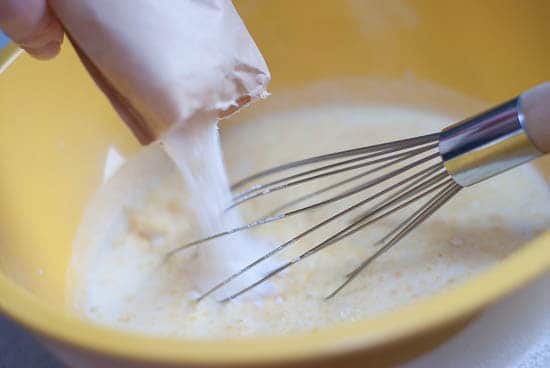 Fold the cake mix into the pudding and stir until combined– it's okay if there are still a few lumps. Spread the batter into a greased 9×13″ pan and smooth with a spatula.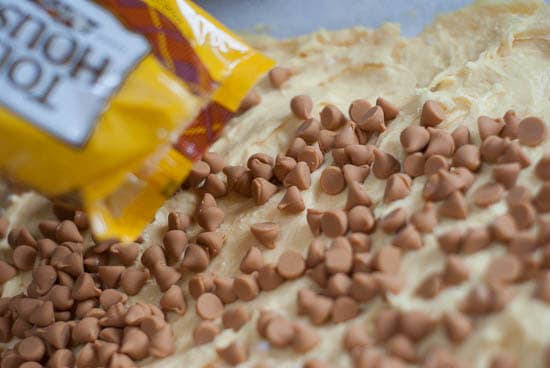 Sprinkle the pecans and butterscotch chips over the top of the batter and don't worry if it looks like it's too much, just put them all on. Trust me.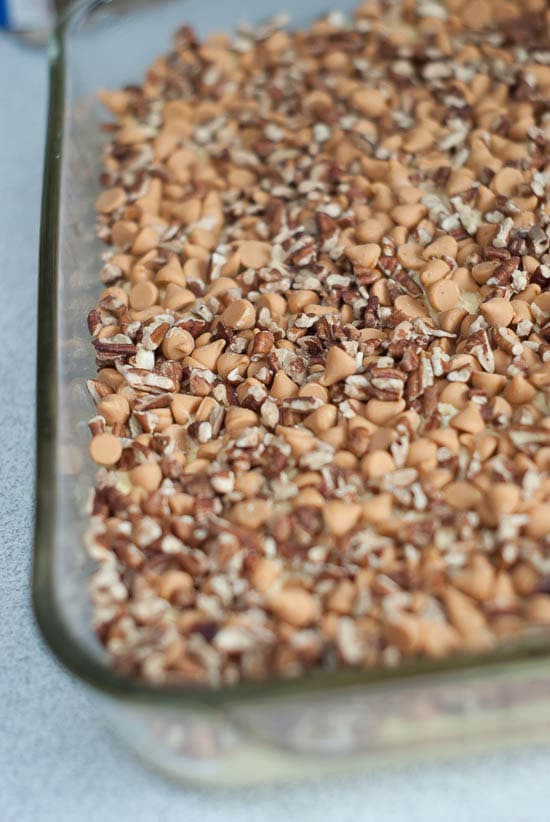 Bake for 35-40 minutes. The cake will spring back when pressed with a finger when done. The recipe says to let it cool for 30 minutes before serving which makes it easier to cut. But I have to tell you, this Hornet's Nest Cake is pretty amazing scooped hot out of the pan and into a bowl with a scoop of vanilla ice cream.
Just sayin'.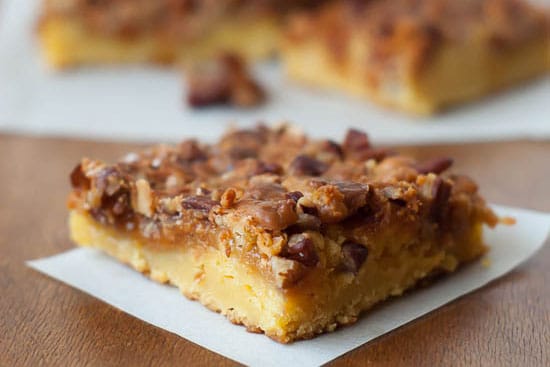 Interested in other yummy cake goodness?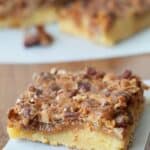 Hornet's Nest Cake
Ingredients
1

package

3.4 oz vanilla instant pudding

2

cups

whole milk

1

package

18.25 oz plain yellow cake mix

1

package

11 oz butterscotch chips

1

cup

chopped pecans
Instructions
Preheat oven to 350°F and grease a 9x13" pan.

In a large bowl, whisk together pudding mix and milk. Let sit 5 minutes until it firms up. Fold in the cake mix and stir until combined (a few lumps are ok).

Pour batter into prepared pan, smoothing the top with a spatula. Scatter the butterscotch chips and pecans on top of cake batter.

Bake cake for 35 to 40 minutes. Cake is done when it springs back when lightly pressed with your fingers. Remove from oven and let cake cool on wire rack for 30 minutes before serving.

Cake can be stored in the baking dish, covered with foil at room temperature for up to 1 week.