Do you love to cook, take pictures of your creations and have your family and friends knocking down the door for recipes? Sounds like you're a perfect candidate for a food blog! And, chances are, if you're reading this page it's probably something that's been stewing in your mind for some time.  While it's super easy to jump on to sites like Blogger and be set up in under 5 minutes, I recommend that if you're even the least bit interested in making your blog beautiful, functional, and even make some money with it (YES YOU CAN!), you get set up the right way from the get-go.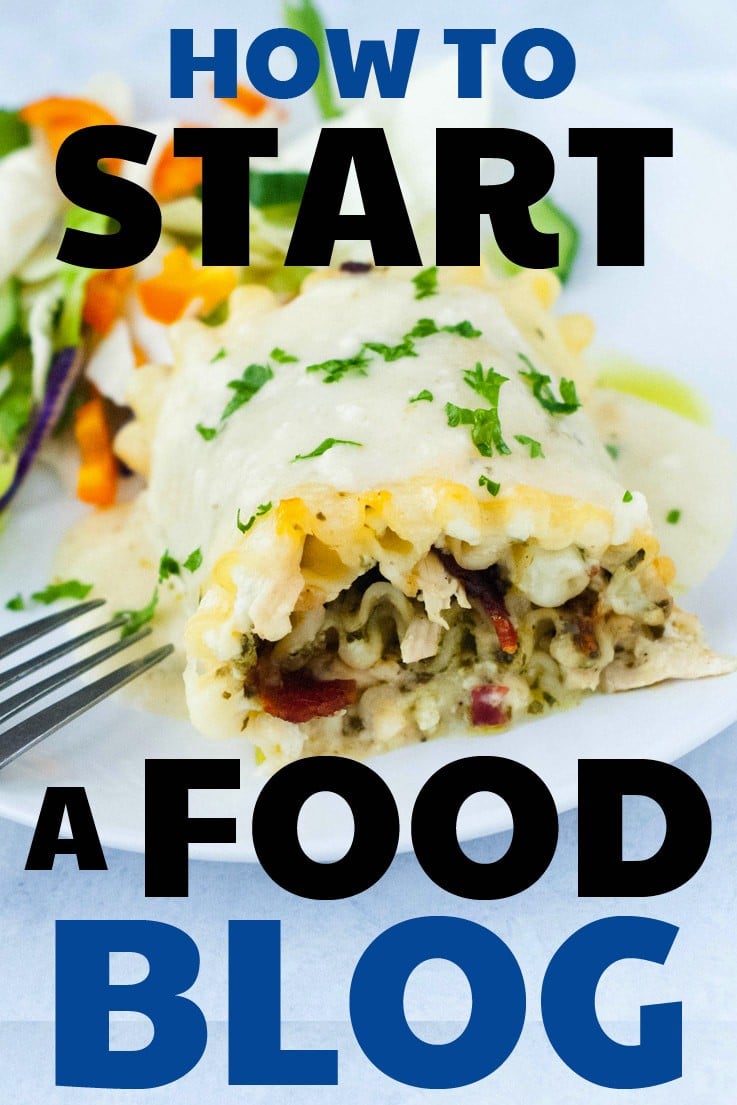 How to Start a Food Blog
Below are the few first steps you'll need to take to get a domain, host, and set up on WordPress. Give yourself 30 minutes, sit down and do this, because you TOTALLY can!
Step 1: Pick a Name
Step 2: Buy a Domain and Hosting
Step 3: Install WordPress
Step 4: Beautify Your Blog
Disclaimer: Please note that some of the links below are affiliate links and I will earn a commission should you choose to purchase through those links. All of the products below are things that I have used or am currently using and can recommend whole-heartedly. 
STEP 1: Pick A Name
What do you want your blog to be called? This is the fun part! I love brainstorming and coming up with ideas for blog names. You want something that is simple and easy to remember.This is also not the time to be creative with spelling no matter how much you like spelling cupcakes with a "k". You can use this handy dandy tool to see if a domain has been claimed already. Have some fun and once you have a few ideas rolling around in your brain head to Step 2.
STEP 2: Buy a Domain and Hosting
Once you've got your domain name figured out, it's time to sign up for hosting and reserve that domain you want. Hosting is like renting space on the internet for your domain to live. Bluehost has great rates, excellent customer service and they give you your domain for free if you buy hosting from them.
Score!
Head over to Bluehost and click "Get started".
You'll be asked to select a plan. When you're just starting out, I recommend the starter plan. You'll have to pay in one lump sum instead of monthly, but you'll save quite a bit this way. You also won't be locked in to any contracts if you feel like they aren't a good fit for you and they'll refund any amount of the hosting that you don't use.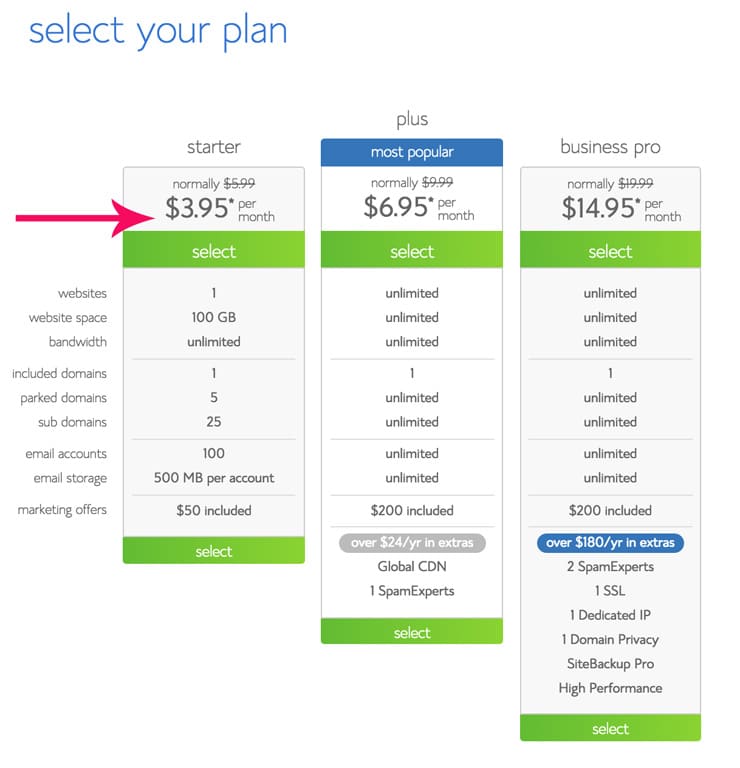 From here you'll be asked to enter in that domain name you thought so long and hard about.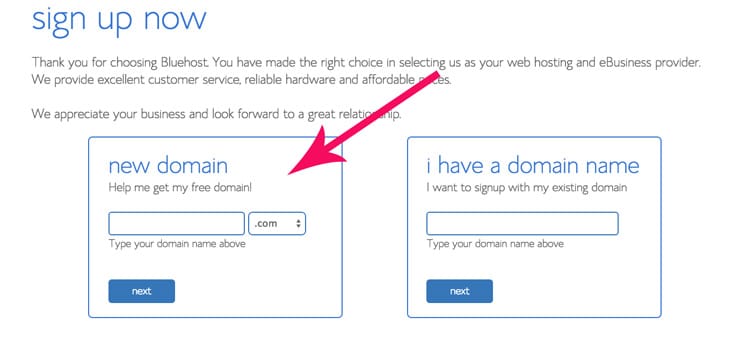 Below is a screen shot of how I'd set up my package information. The Domain Privacy Protection keeps your address and phone number from being shown to the public and is worth the extra $0.99/month.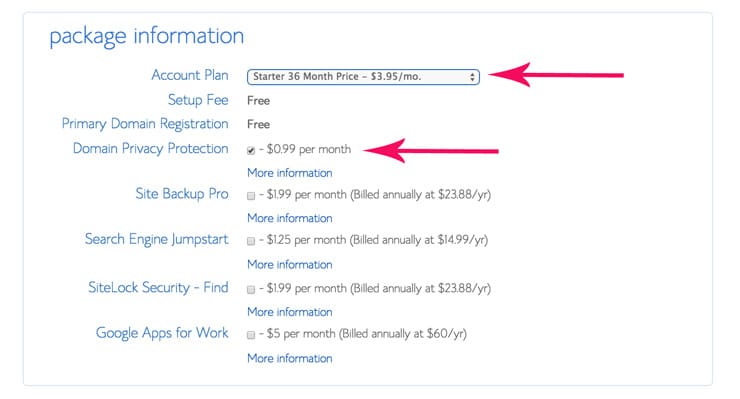 Step 3: Installing WordPress
With a domain and hosting account, you're now ready to install WordPress so you can get to work! WordPress is a blogging software that is SUPER easy to use. I use it on Heather Likes Food and it's pretty much the standard platform for bloggers now.
Let's install!
Head to Bluehost and sign in with the credentials you set up when registering.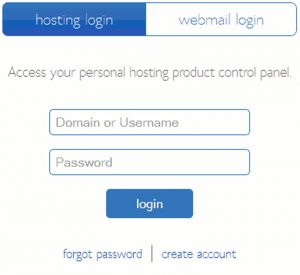 Go to the cPanel under the Hosting Tab and find the WordPress Icon in the Website Builders Section.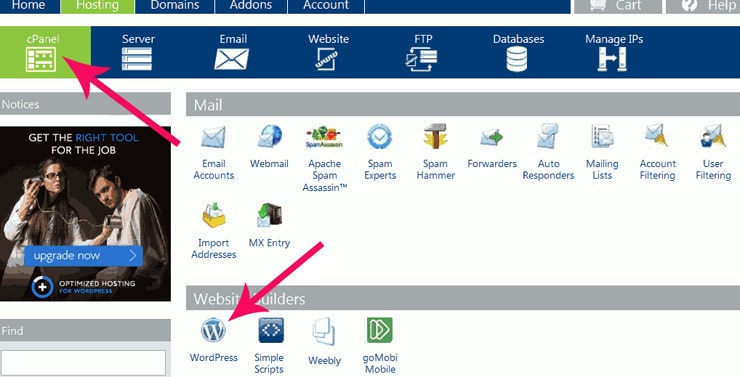 On the next page click the "Install" button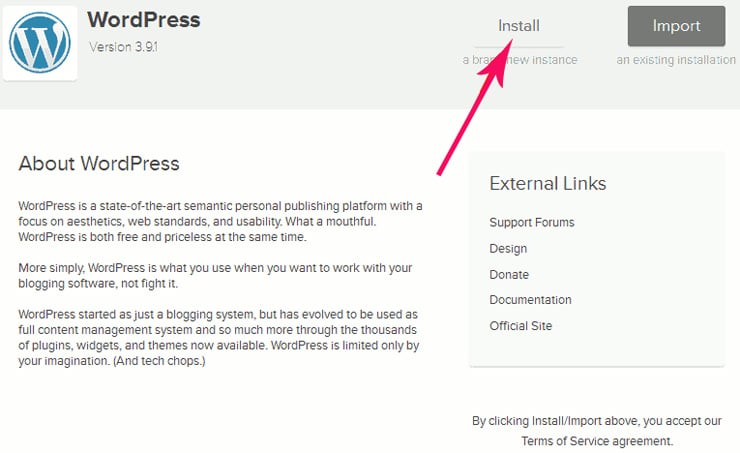 And then click the "Check Domain" button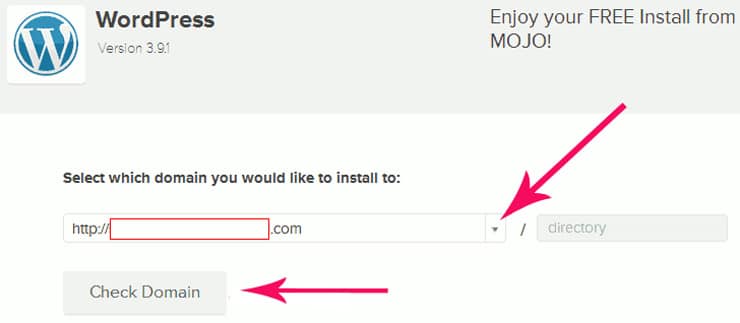 Next check the Show Advanced Options box.
Here you can give your site a name and choose an admin username and password for your WordPress site. (Do not use "admin" for your username – silly hackers usually try to use "admin" when they are attempting to break into sites.
When done, read the small print then click on Install Now.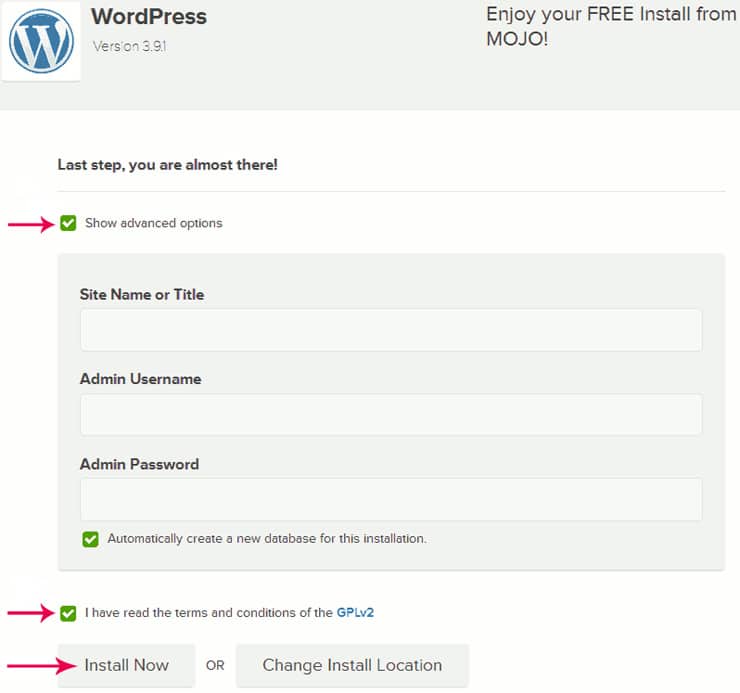 Once your install is complete you will get the confirmation banner below.  You will also receive an email that contains your WordPress login URL and admin username but it will not include your password. So if you haven't written down what your password is yet, do so now!
To view your login details, including your password, first click on the "View Credentials" button.

And then on "view".

Wanna see your blog?
Type in the WordPress URL you were given and you'll see a login page like this: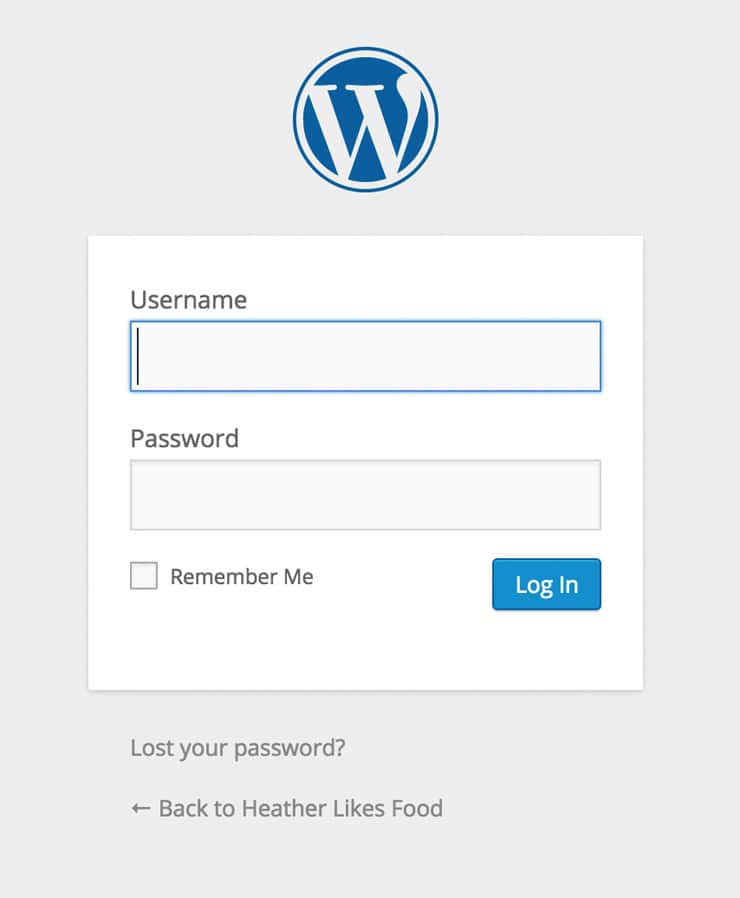 Type in your credentials and you're in! Congrats.
Step 4: Beautify Your Blog
At this point you have a blog! You have a blog name. You're renting space on the internet. And you've got the software installed to make everything easy breezy for you. There's only one more thing to do before you can write your first post on triple stuffed caramel oreo bombs– pick a theme!
WordPress makes it pretty easy for you and has a bazillion free themes for you to choose from. You can look through them here. You can also find many, many premium themes that are beautiful and have awesome functionality.
StudioPress Themes For WordPress: StudioPress has many themes, some specifically made for food blogs like the Foodie Theme.
Restored 316 Designs: I'm currently using The Tasteful Theme Designed by Lauren and I love it! Her themes are beautiful and functional.
Elegant Themes: They have many gorgeous themes and the great thing with them is you have access to all of their themes for one yearly membership price so you can try a bunch out and see which one you like the best.
GET TO WORK!
When you get the above steps completed, it's time to get to WORK! I'm not going lie– building a blog is ALOT of work. When I started my little blog I had no idea what the heck I was doing so I just kind of just did what made sense in my little brain. But as time has gone on, I've learned that I could have saved myself a lot of time and energy if I would have been a little more educated. That's why I'm sharing my favorite blogger resources to help you get off and running in the most efficient way possible. I cover everything from WordPress Plugins, Social Media Tools, Email Services, Food Photography helps, and tips on how to MONETIZE your blog, all in one big list. Check it out here.