Hey Strangers.
If you follow me along on Facebook or Instagram (and if you're not, why the heck not?), you're probably well aware that I had my sweet baby boy.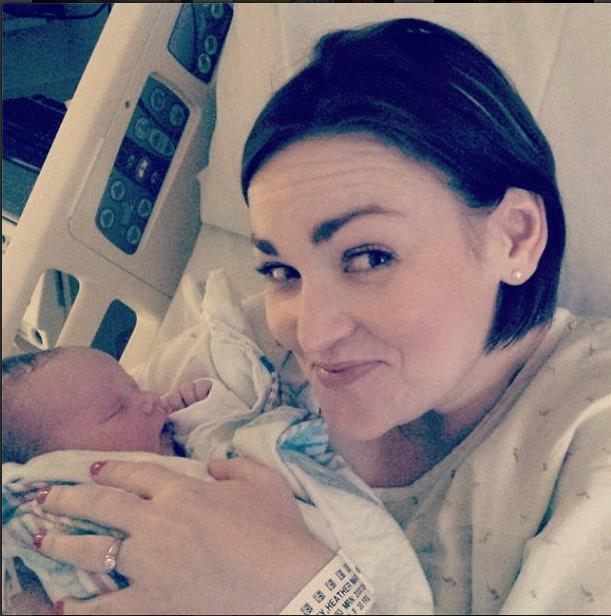 Mr. E is perfect in every way and I am eating up all the time I've been able to just snuggle the heck out of him these past few weeks. I can't believe he's a whole 4 weeks old and this is the first time I've sat down to write a post and unload all my pics off my camera! Time has flown by crazy fast!
His sisters are absolutely in love with him and it couldn't be sweeter. Miss Em is such a good helper and little mom and while I know M loves him, 2-3 minute cuddling sessions are about all that she can handle before she says "Okay, I'm done" and is begging me to take her to Chuck E. Cheese or make her a cheese crisp. <— I'm sensing a theme here.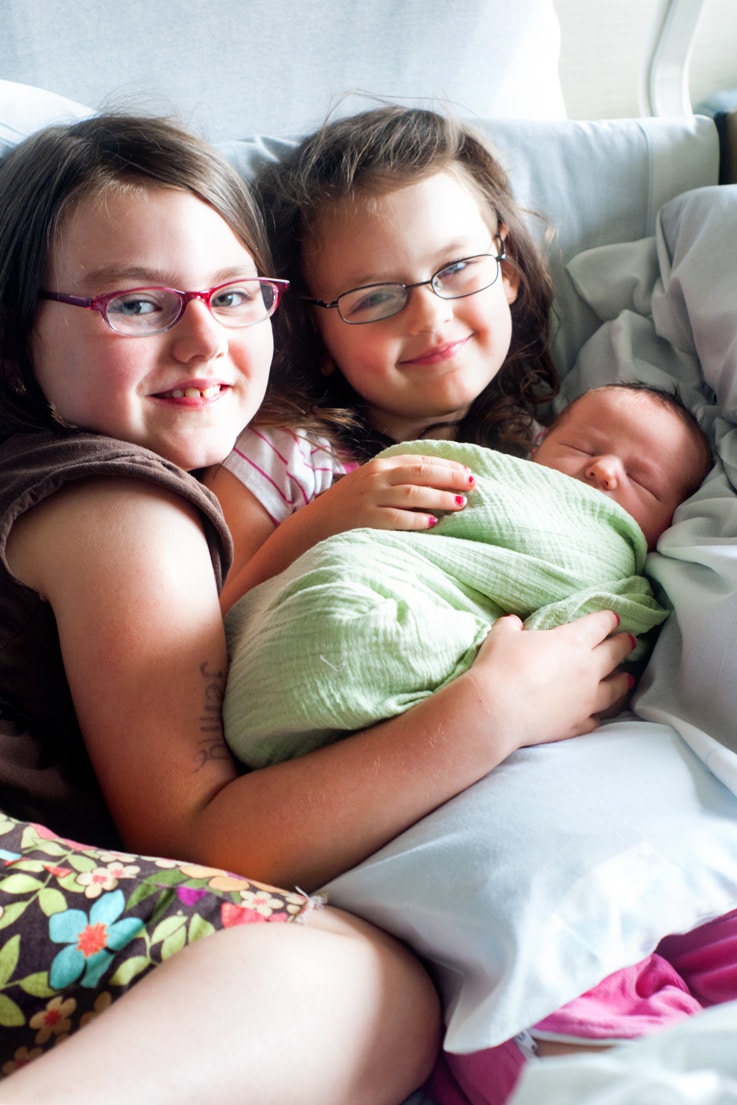 This pictures demonstrates pretty perfectly how life has been for us. Well, at least for him. I mostly walk around the house with my eyes glazed over wearing the same yoga pants day after day and tell myself that bowls of popcorn and craisins are a well-balanced meal. It's a good thing my mom was here the past few weeks to keep me and my girls fed and clothed while the hubs is finishing up school for the summer.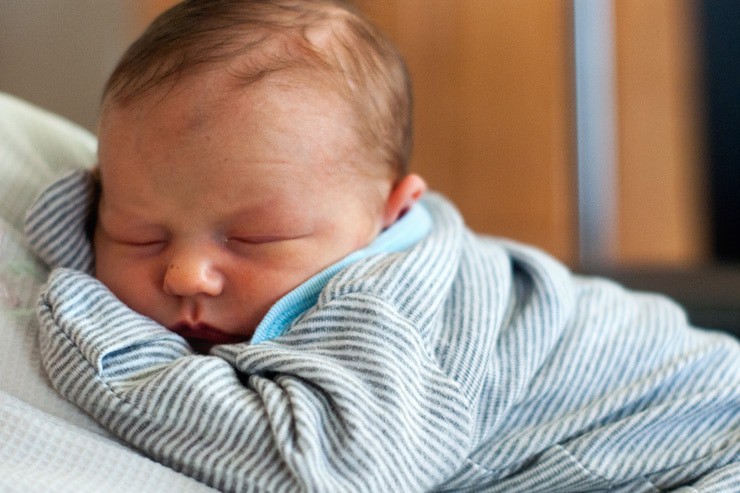 Things are slowly normalizing here– if you can call sporadic napping and chronic braless-ness "normal"– and I'll have more recipes coming your way soon. In fact, I've got some restaurant recaps and even a few travel posts in the works as well. There's still a whole 'lotta summer left!
But until then, I'm just gonna left this little guy stare me down until he makes me believe he knows all my deep, dark secrets and will keep them that way as long as I give him a boob to suck on. Happy Saturday!