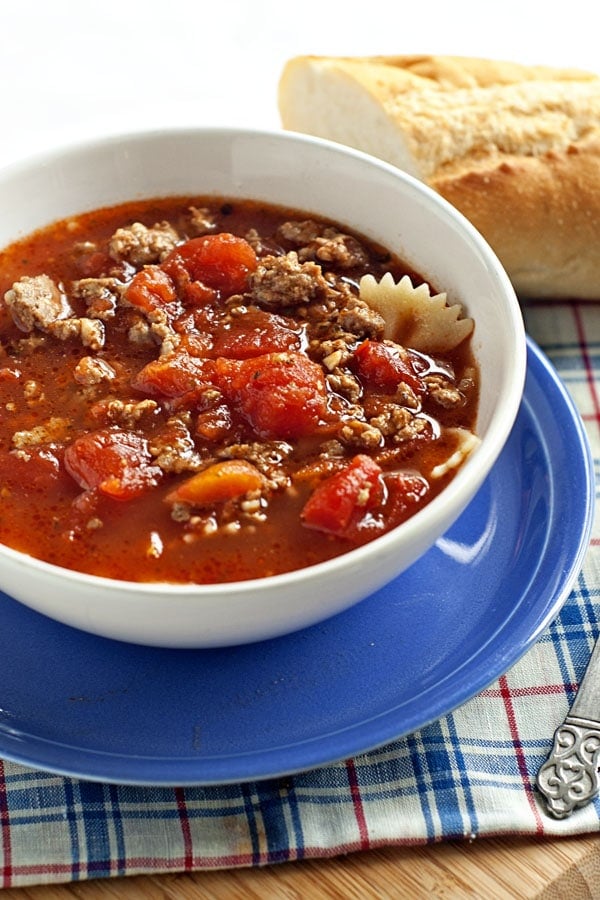 I know, it's April and everybody is craving fruit salads and grilled food in anticipation of good weather regardless of how chilly it still might be, but I want to squeeze just one more soup recipe in. Bear with me.
This lasagna soup is the perfect substitute for the real deal when you're short on time or motivation. It has all the elements of the classic pasta dish and is just as satisfying, especially with a hunk of garlic bread to sop up the broth. I don't have a step-by-step for you today, but  the elements of the soup are pretty simple to prepare. However, it's the assembly and presentation that really make this soup amazing.
The magic of this soup lies in the few dollops of a ricotta/parmesan/mozzarella mixture that you place in the bottom of the bowl. It doesn't look like much now, but just wait.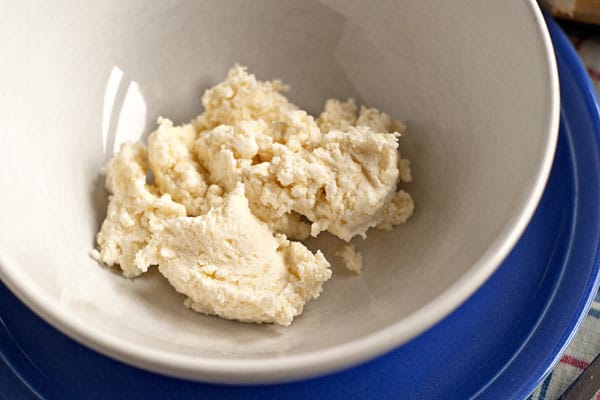 Cook off a pasta shape of choice (I like to use farfalle) and place a good little helping on top of the cheese.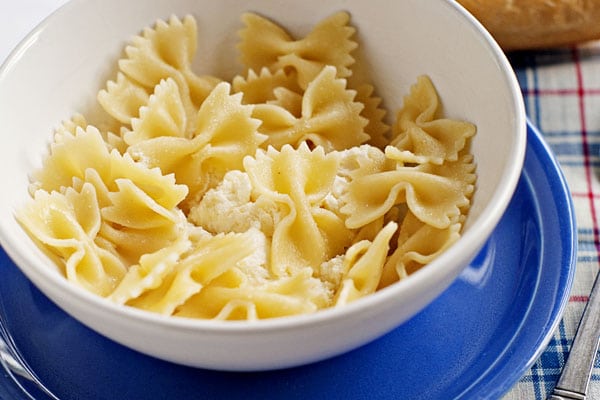 And then to finish it all off, ladle some hot brothy tomato and sausage goodness over the top.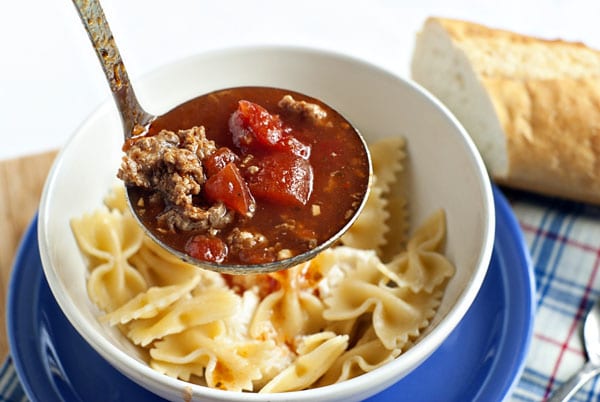 Annnnd….
Cue "Final Countdown" magic trick theme song –um, who LOVES Arrested Development? I'm seriously giddy for the new season…
Ta-da! Okay, my picture is a little less than exciting, but when that broth hits the cheese it turns it into a little treasure trove of melty-ness in the bottom of your bowl.  Heaven.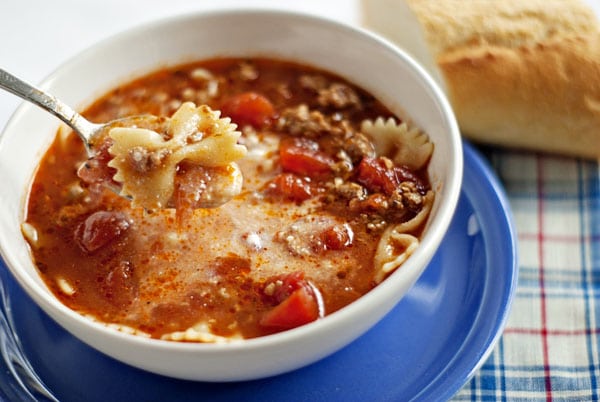 Tomorrow!
I have a fun giveaway coming up tomorrow so make sure to check back! This one is going to help you get your booty into gear to look great for summer! I've been using one for the past few months and I'm so excited to share it with you. See  you then!
Ingredients
1 lb Italian Turkey Sausage, casings removed
2 cloves garlic, minced
1/4 tsp dried red chili flakes
1 tsp dried oregano
1 tsp onion powder
1 (28 oz) can diced tomatoes
4 C beef broth
16 oz tomato sauce
1 lb dry farfalle pasta, cooked
8 oz ricotta cheese
1/2 C parmesan cheese, shredded
1/2 mozzarella cheese, shredded
1/4 tsp salt
Directions
Crumble sausage into a large pot and brown over medium heat until cooked through. Stir in garlic, chili flakes, oregano, and onion powder. Add tomatoes, broth, and tomato sauce and bring to a boil and then reduce heat to low and let simmer for 30 minutes.
In a small bowl combine ricotta, parmesan and mozzarella cheeses. Season with salt.
To serve, place a dollop of the cheese mixture in the bottom of a bowl and top with a serving of cooked pasta. Ladle hot soup over the top and let sit for a minute to let the cheese melt.

Made this recipe?
I'd love to see how you rocked it! Share your photo on Instagram with the hashtag
#heatherlikesfood  --
It will totally make my day to see it!