I love making mini cheesecakes because they bake up much quicker than their full-sized cousin and are just as satisfying. Top with some lemon curd and you have a party!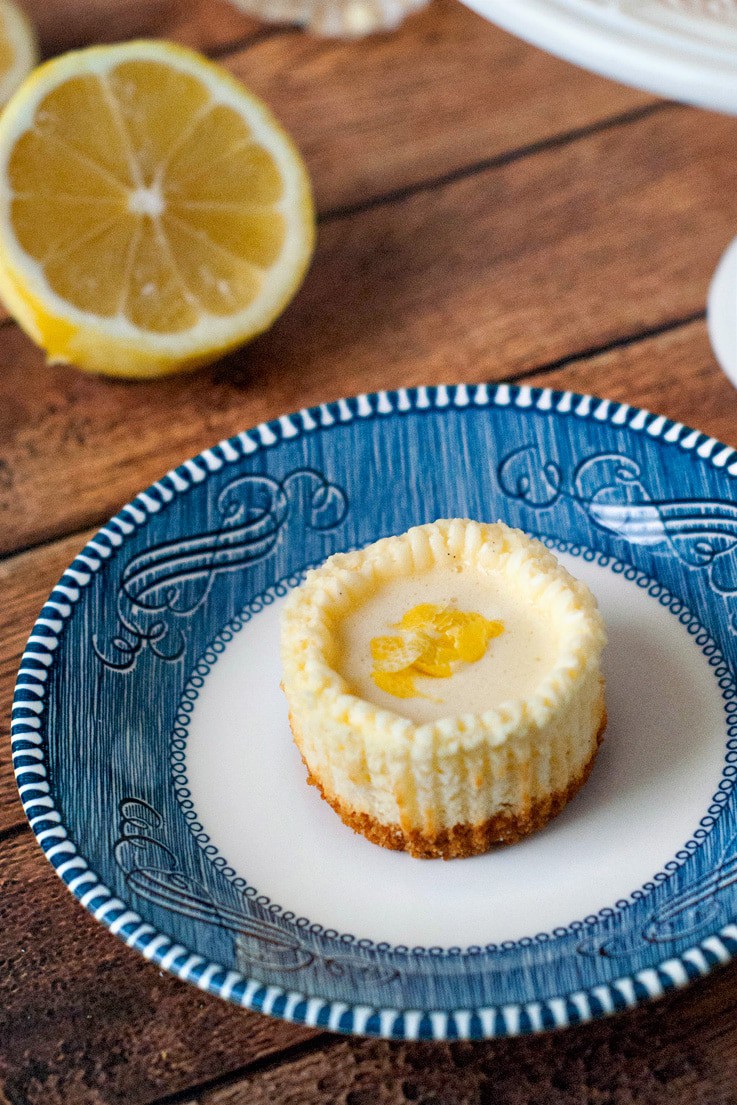 You guys.
I made these mini cheesecakes on Sunday and I've only had one. uno. une. einer. ONE.
It's not for lack of deliciousness either because these little babies are divine. But it turns out that I just might have more willpower than was previously believed. Also, I lost 9 pounds last week. Boom.
I don't expect that to keep happening on the eating/exercise plan I'm doing, but it was definitely a welcome surprise!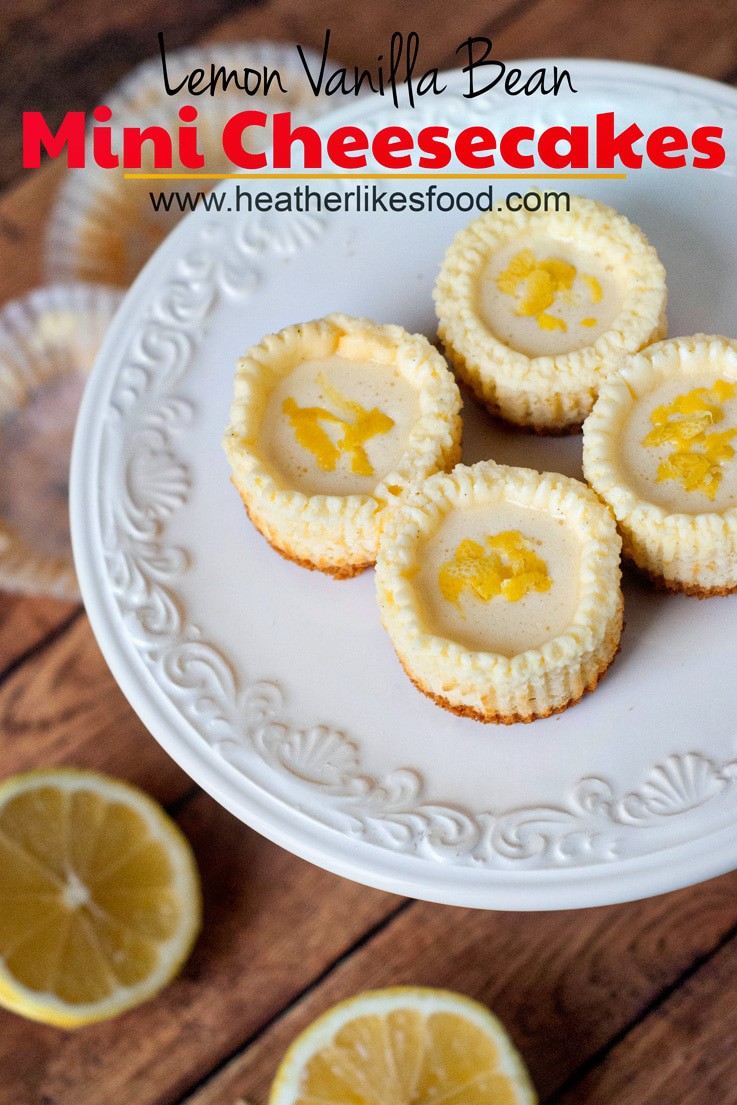 You're wondering why I'm making mini cheesecakes while dieting, aren't you? I am too.
Actually it has something to do with loving my husband a whole lot and celebrating his 35 years of life. I'm so nice.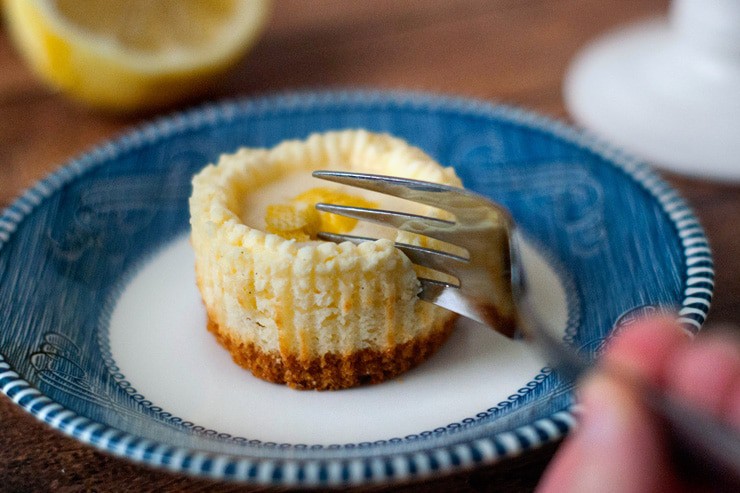 I love making mini cheesecakes because they bake up much quicker than their full-sized cousin and are just as satisfying. Also, I'm not as afraid that I'm going to ruin them.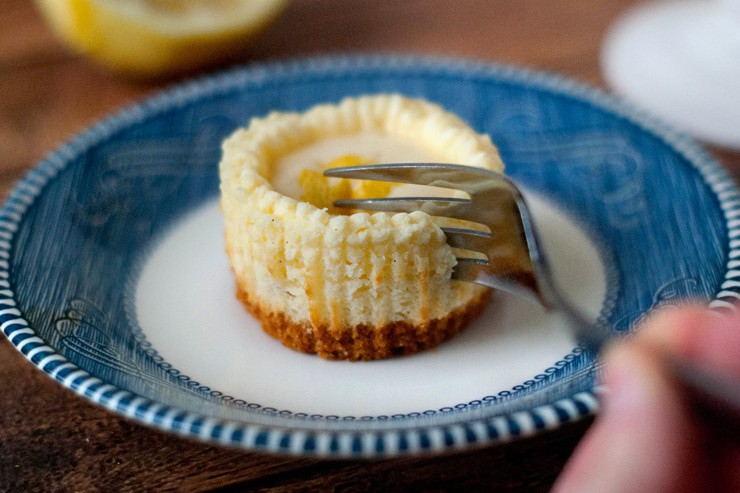 When making full-sized cheesecakes sometimes the tops collapse and create a slooped well in the middle. There are lots of techniques to keep this from happening and it's caused by a combo of too much air in the batter and not letting them cool slowly enough. BUT when I'm making little ones, I actually like it when they collapse because it creates a great place to fill with something yummy. Enter lemon curd.
My recipe for lemon curd can be found here and it just adds so much brightness to the rich and creamy cheesecake. It's definitely one of my favorite things, like, ever.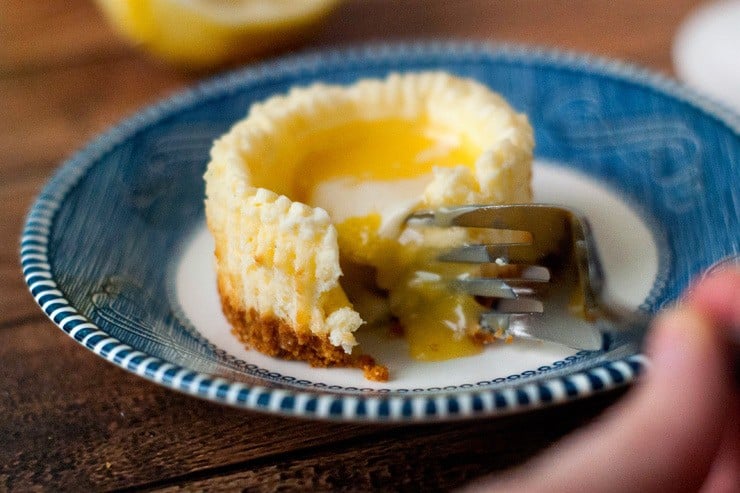 Ingredients
1 C graham cracker crumbs
3/4 C plus 2 Tbsp. sugar, divided
3 tbsp butter, melted
3 (8 oz) pkgs cream cheese, softened
2 tsp vanilla extract
1/2 vanilla bean, split with seeds scraped
3 eggs
1 recipe lemon curd
Directions
Heat oven to 325 degrees.
Combine graham crumbs, 2 Tbsp. sugar and butter and press 1 tbsp of the mixture into the bottoms of about 18 paper-lined muffin cups in a standard muffin pan.
Beat cream cheese, vanilla and remaining sugar with mixer until blended. Add eggs, 1 at a time, mixing on low speed. Scrape bowl well after each addition to ensure the batter will not be lumpy. Spoon about ⅓-1/2 C of batter over each crust-- leaving only about ⅛" space from the top of the liner.
Bake 15-20 minutes or until centers just almost set-- if there's a dime sized or smaller spot in the middle that isn't set that's okay. It will firm up as they cool. Cool completely and refrigerate at least 2 hours before serving.
To serve, spoon prepared lemon curd onto the tops of each cheese cake.

Made this recipe?
I'd love to see how you rocked it! Share your photo on Instagram with the hashtag
#heatherlikesfood  --
It will totally make my day to see it!