Lime Meltaway Cookies – There's something about powdered sugar that kind of makes me swoon.
Well, except for when I take deep breath before taking a bite of something covered in it. Happens. every. time. It's worth it though.
Maybe that's why I have asthma…. hmmm.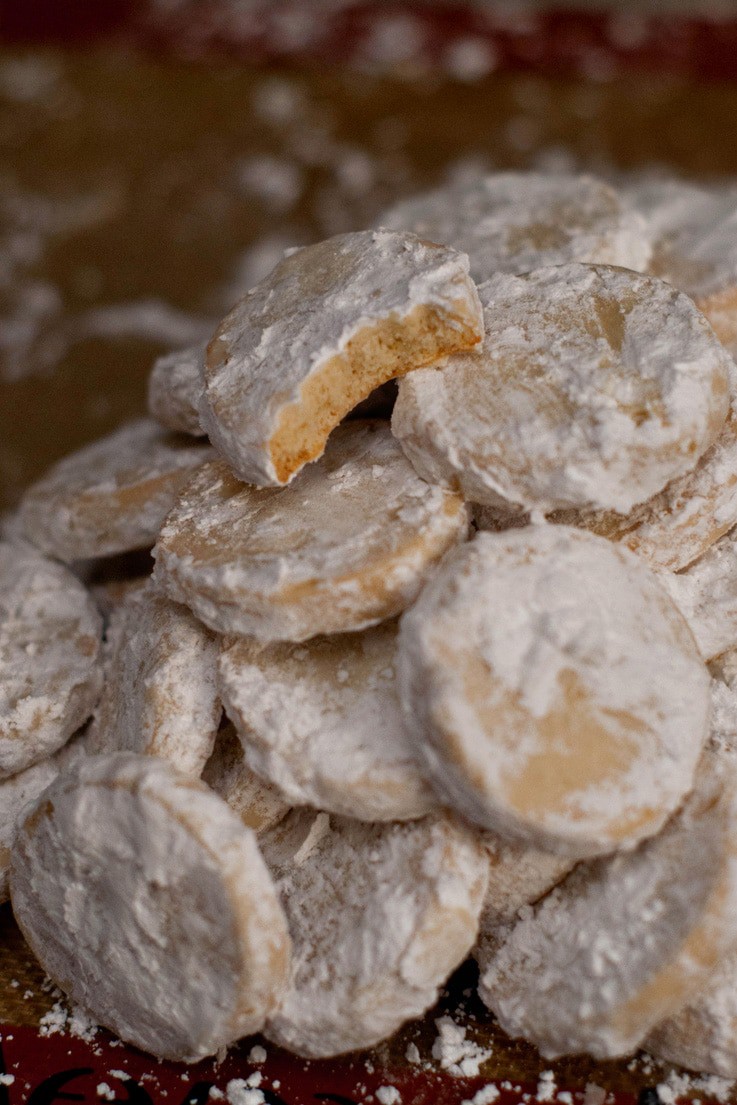 Anywho, these lime meltaway cookies are one of my favorite staples for baby showers and events because you can easily make them ahead of time and they don't lose their quality very quickly. And you can switch up the flavors by subbing in different citrus juice and zest to keep things interesting. They're super easy to throw together, too!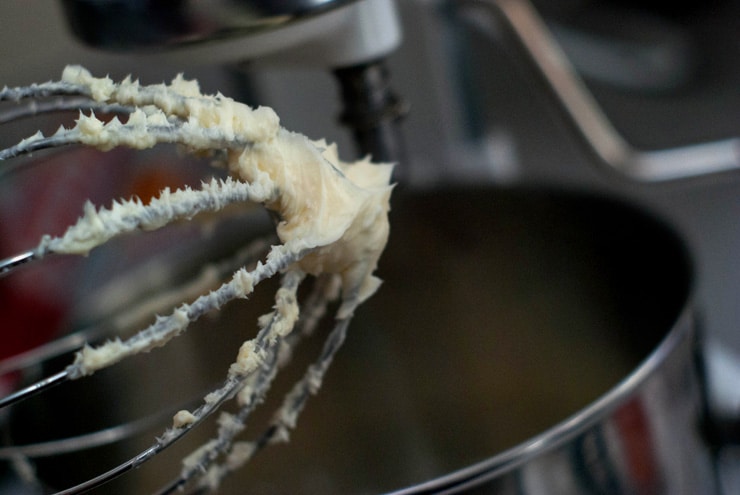 How to Make Lime Meltaway Cookies
The best way to zest a citrus is by using a microplane. If you don't have one do you best to just get the very first layer of the skin off with a zester or knife and try not to go into the pith or it will just get bitter. Pith = no bueno.
But really, go buy a microplane. (<—- affiliate link)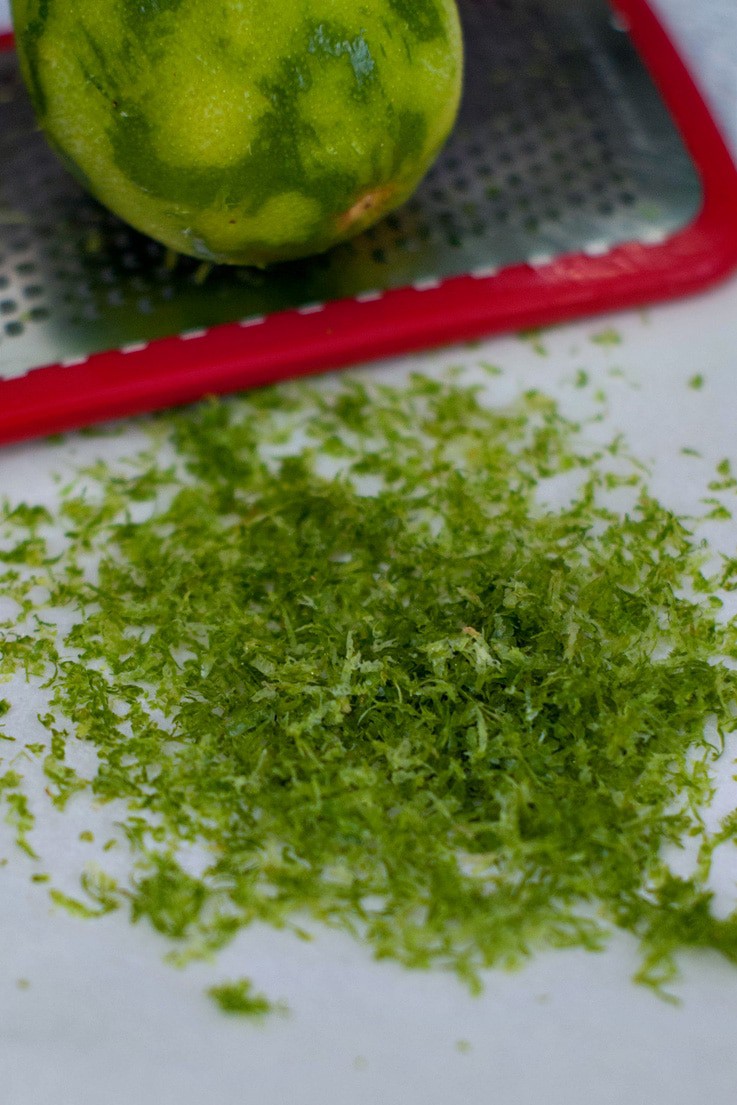 Once you've got your zest thing figured out it will go into the dough with some lime juice and other ingredients. If you taste the dough now you'll probably think it won't be sweet enough, but don't forget that we're going to toss the baked cookies in 2 layers of powdered sugar.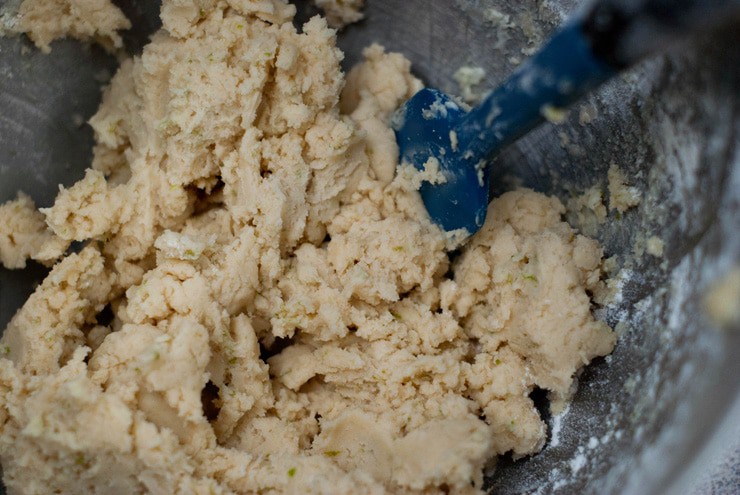 The fun part! The recipe says to divide the dough in half and make two logs out of the dough, but I like to live life on the wild side and make one big one.
I know. Risk taker.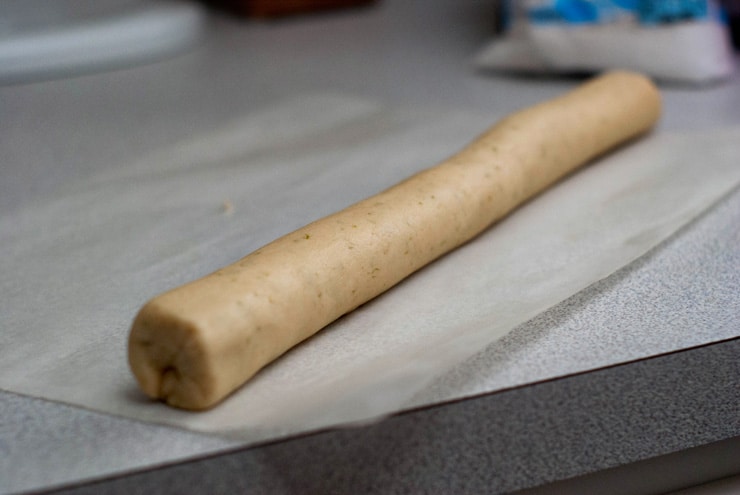 Pop your one or two logs of dough–depending on how rebellious you're feeling– into the fridge to chill and firm up for a bit. Then, cut into 1/4 in. rounds and place on a lined baking sheet.
The cookies are done when just barely starting to brown on the edges. The trick is to cook them just barely enough to be cooked through so that they remain meltaway soft and aren't too cracker-like.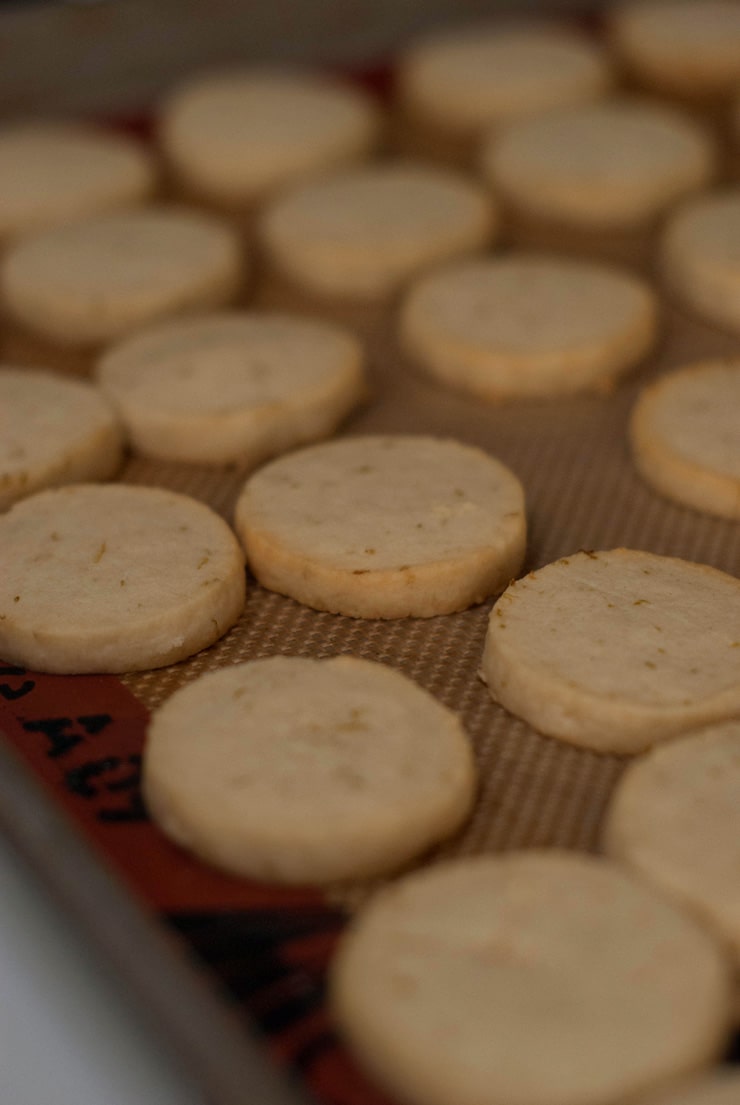 The recipe also says to only toss them in powdered sugar once, but I like to double dip– one when warm and another when they're cool. But then again, I also presumably game myself asthma with my reckless powdered sugar eating practices.
Take my advice with a grain of salt.
Check Out My Facebook For More!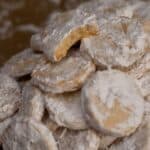 Lime Meltaway Cookies
Ingredients
3/4

cup

unsalted butter, room temperature

1 1/2 sticks

1

cup

confectioners' sugar

Finely grated zest of 2 limes

2

tablespoons

fresh lime juice

1

tablespoon

pure vanilla extract

1 3/4

cups

plus 2 tablespoons all-purpose flour

2

tablespoons

cornstarch

1/4

teaspoon

kosher salt
Instructions
Put butter and ⅓ cup confectioners' sugar in the bowl of an electric mixer fitted with the whisk attachment, and mix on medium speed until pale and fluffy. Add lime zest and juice and vanilla, and mix until fluffy.

Whisk together flour, cornstarch, and salt in a bowl. Add to butter mixture, and mix on low speed until just combined.

Divide dough in half. Place each half on an 8-by-12-inch sheet of parchment paper. Roll in parchment to form a log 1¼ inches in diameter. Refrigerate logs until cold and firm, at least 1 hour.

Preheat oven to 350 degrees. Remove parchment from logs; cut into ¼-inch-thick rounds. Space rounds 1 inch apart on baking sheets lined with parchment paper. Bake cookies until barely golden, about 13 minutes, rotating sheets halfway through. Transfer cookies to wire racks to cool slightly, 8 to 10 minutes. While still warm (but not piping hot), toss cookies with remaining ⅔ cup sugar in a resealable plastic bag. Cookies can be stored in airtight containers at room temperature up to 2 weeks.