Remember that one time I gushed about my new see-through toaster? Yeah, well it turns out that I'm still in love. Deep, dark, love.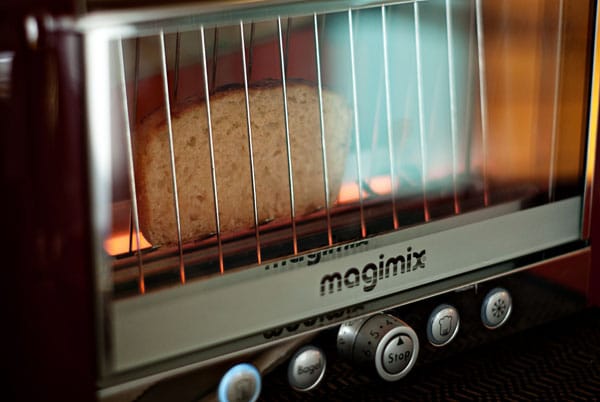 Is it possible that I'm actually more smitten now than I was before? When I posted my original review, the only thing I didn't like was that you couldn't clean the glass on the inside. My hubby, who is always the skeptic, was dead-set that in a year it would look awful and be a total eyesore on our counter top. I really didn't want to think about my pretty new toaster being ugly, so I told him that Robot-Coupe probably knew what they were doing. But deep down in my heart I knew he was probably right. Sigh.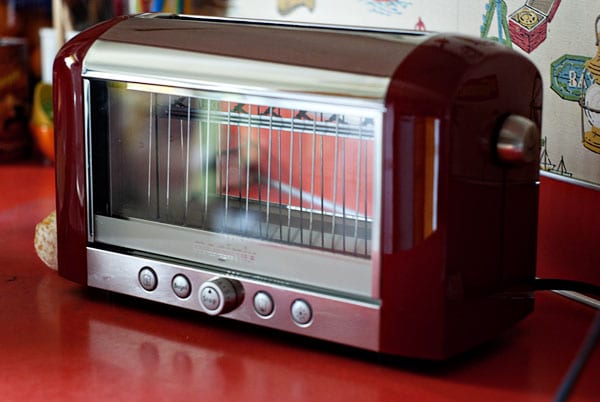 But, neverfear! By some total lack of vision on my part while reading the manual or looking at the darn thing, I failed to notice that the glass sides do flip out by just pushing a small button on the bottom!  So yes, it turns out that you can, indeed, clean the glass on the Vision Toaster! My toaster will be clean and beautiful for many years to come! Wahoo!
I never doubted you, Robot-Coupe. I think that brings the score to: Heather 10,247 -Hubby 4 (or something)
So, who wants to win one?
Magimix has graciously offered to provide a beautiful vision toaster to one of my lucky readers. The winner will get to take their pick from 3 new colors: Red, Black, or Cream. Aren't they purdy?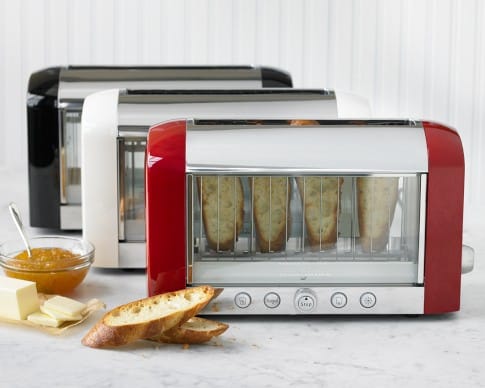 The Giveaway
Entries will be received through Friday, January 18th and the winner contacted via email on the 19th.
Contest open to residents of the US and Canada
Enter via the widget below
GOOD LUCK!