These Mini Chocolate Box Cupcakes are the cutest Valentine's Day dessert you can make!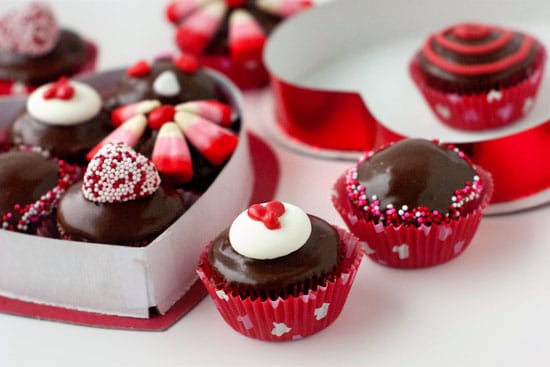 Ready for a quick, last-minute Valentines Day treat? These mini chocolate box cupcakes are so easy to throw together and are seriously cute- like furry, rolly-polly puppies cute. Except they aren't furry and don't require food or exercise. They are, however, pretty fun to cuddle up with so they basically give puppies a good run for their money.
To make things easy, start off with a chocolate cake mix and bake up a gazillion cupcakes in a mini muffin pan. In the name of easy, we're also using a can of pre-made frosting as well.
MY LATEST VIDEOS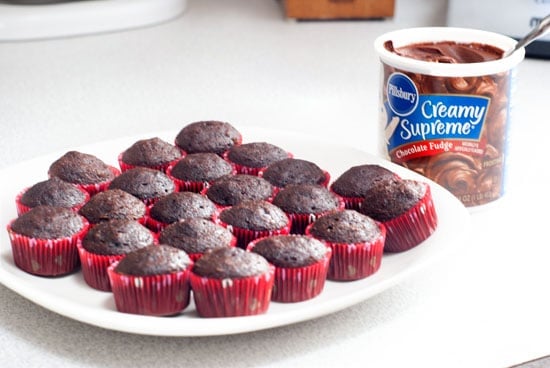 How to Make Mini Chocolate Box Cupcakes
You can definitely just frost the cupcakes with a knife with the frosting as is, but I like to melt in the microwave just a little until it's a pourable consistency. This way it goes on smooth and stays shiny just like chocolates!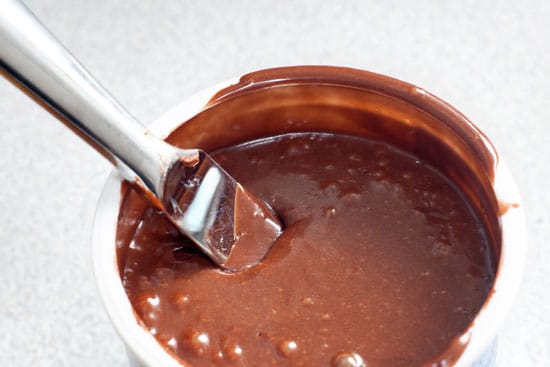 I found the easiest way to make these look like chocolates was to use a little squeeze bottle to put the frosting on each cupcake since they are so small. If you don't have a squeeze bottle (they are under a dollar at Michaels in the cake decorating dept.) you can spoon the frosting into a ziplock baggie and snip a tiny tiny hole in one of the corners. It won't be quite as easy,  but it should work for you.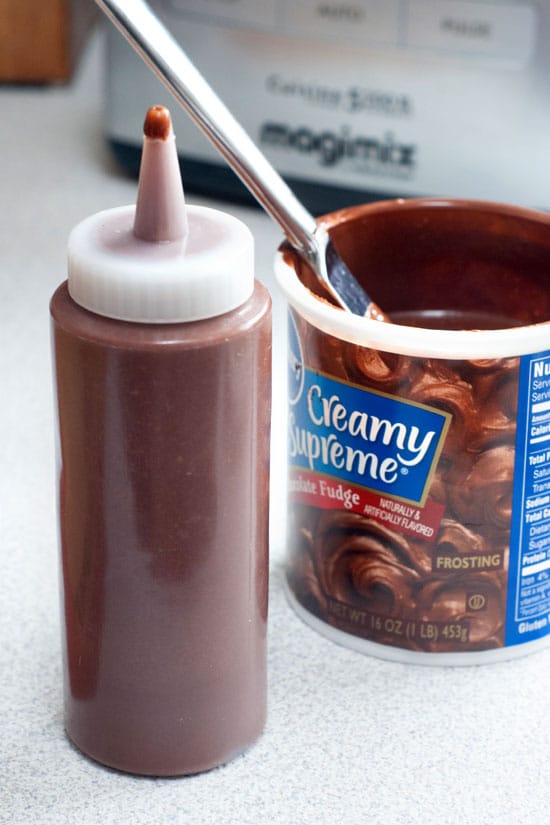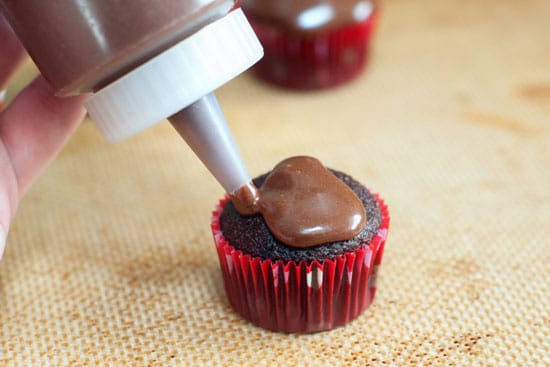 Once you squeeze a little out onto the cupcake, pick it up and move it around until the frosting covers the top. If it starts to veer off course like the one I'm holding below, just guide it up with a finger and you'll be good.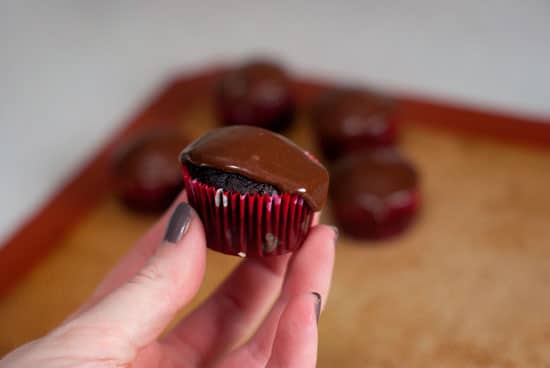 Once all the cupcakes are frosted, it's time to decorate! I hit up the bulk bins at WINCO for fun candies. This way I wasn't stuck with a whole bag of gummy sprinkle covered hearts, even though I'm kind of wishing I had bought more than 5 right now. In addition to candies I found red and white candy coating that worked well for decorating too. I melted down the red, putting it into a squeeze bottle for the spirals and kept the white disks whole with a little red heart also made from the melted red.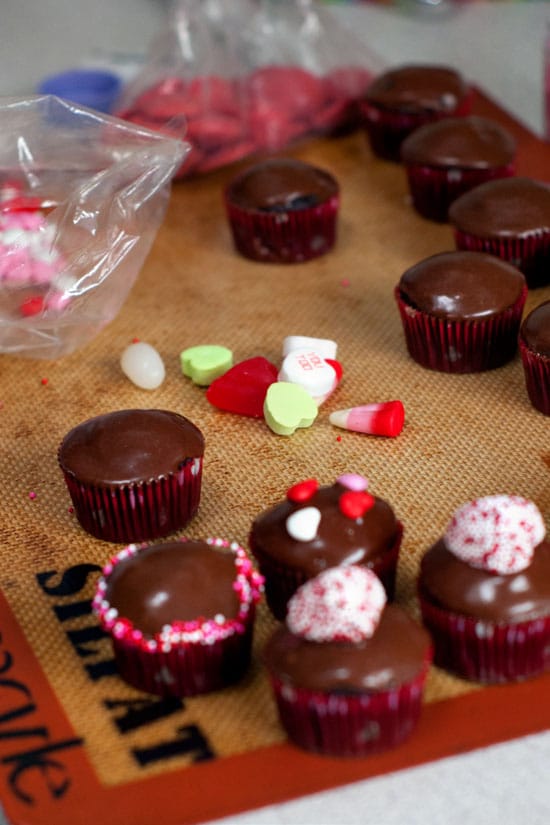 There aren't any rules for decorating, so just have fun! Some of mine (especially the spirals) ended up looking like a 2 yr. old made them so they don't show up here. The good thing though is that one box of cake mix makes upwards of 60 something mini cupcakes so you've got a lot to work with.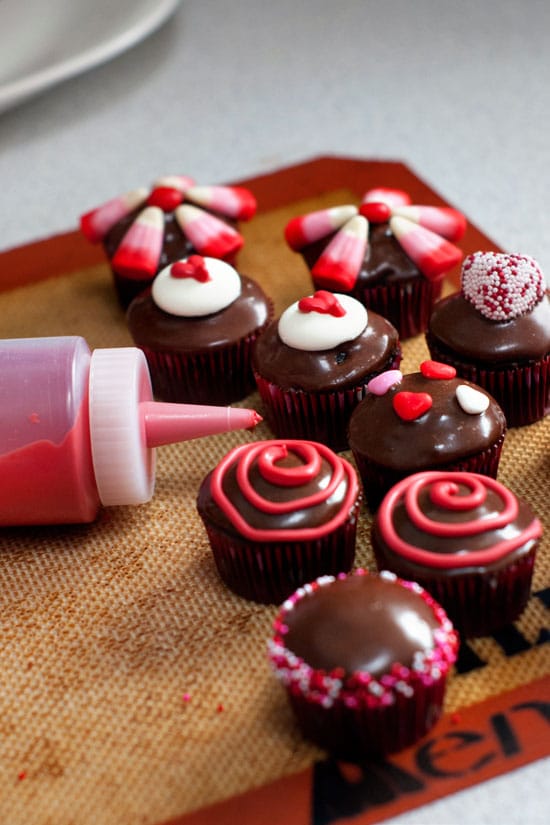 The cupcakes are sickeningly cute on their own but put them in a chocolate box and you've got yourself a bona fide festival of adorable. My husband asked where I got the box and gave me an atomic eye roll when I told him I bought it with chocolates in it, but that's what I did. I don't know what the big deal is– you get chocolates AND darling cupcakes. Seems like winning to me!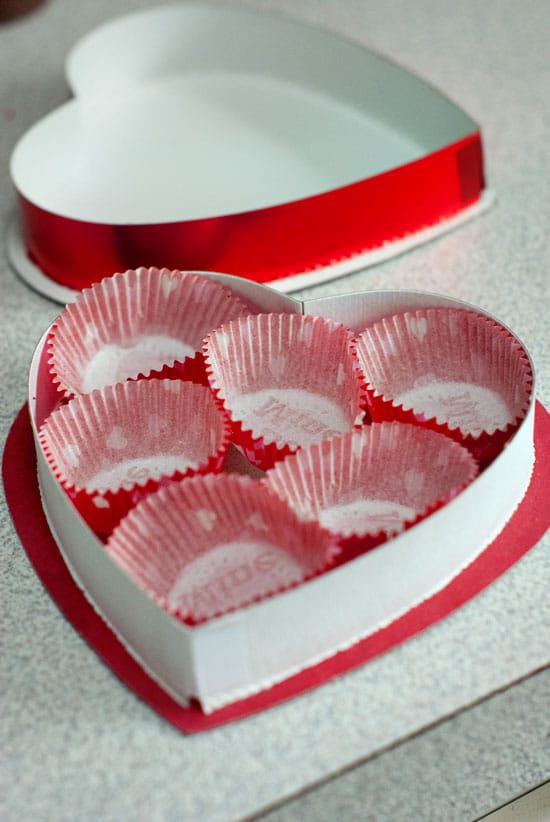 Alright, time for me to steal some of these from the kitchen. What's your plan for the holiday?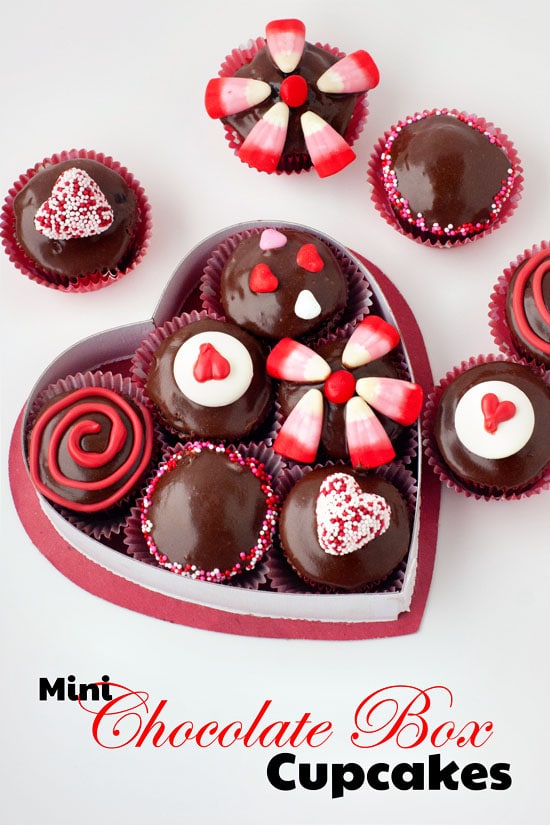 Want more Valentine's Day Recipes?