These monte cristo sliders are the perfect addition to any spirited gathering! Both sweet and savory, these sliders combine sliced ham and Swiss cheese with an egg-y French toast exterior that is perfect for dunking in a bit of jam or drizzled with honey.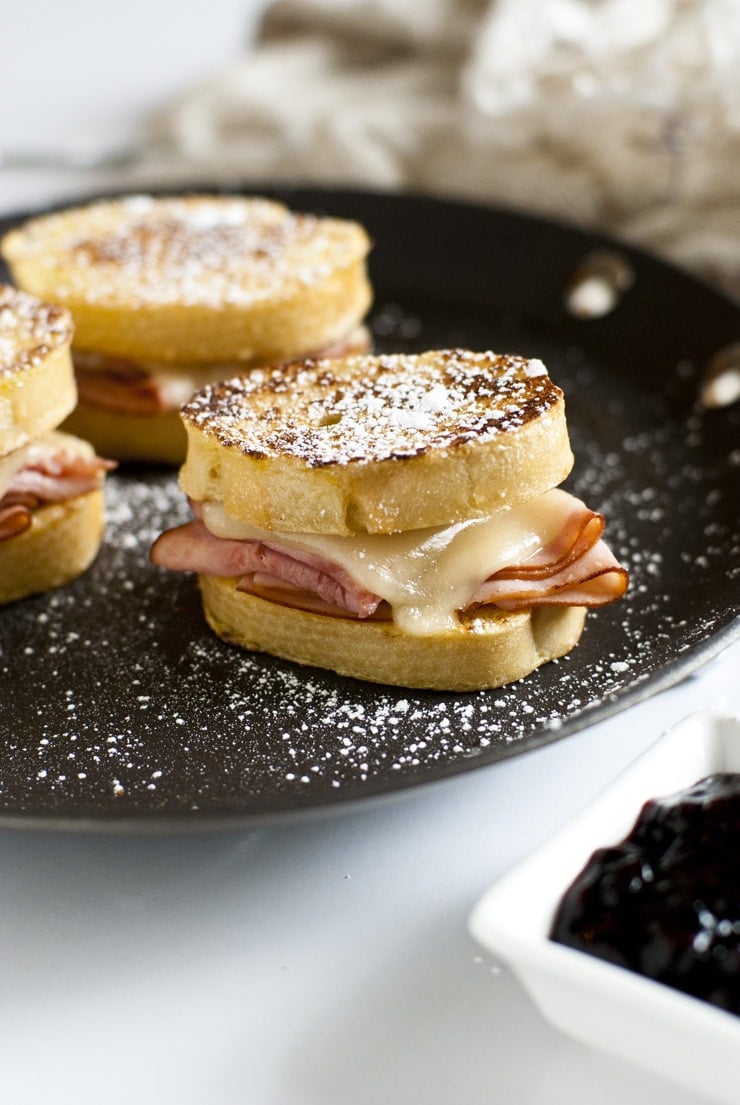 MY LATEST VIDEOS
It's spring break here and I've been all about the fun and simple meals this week. When we're on our normal weekly schedule it's not too hard to get some good, hearty meals on the table because, well, I'm on a schedule. But when we're just hanging out at home, or diving into spring cleaning, or icing my foot on the couch because I'm a klutz and sprained it literally walking into my garage, real meals don't happen. Thankfully I'm almost back to walking normally, but my foot definitely has it's gnarly blueberry pie bruise to prove it. I mean, seriously, I was WALKING into my garage down a 4″ step. I've got issues.
So, we're making FUN food today. Food that is perfect for a baby or bridal shower, brunch, even an Easter brunch for this weekend. Which is totally something you make when you can't walk, but whatever. They are cute and compact and sinfully delicious.
Monte Cristo Sliders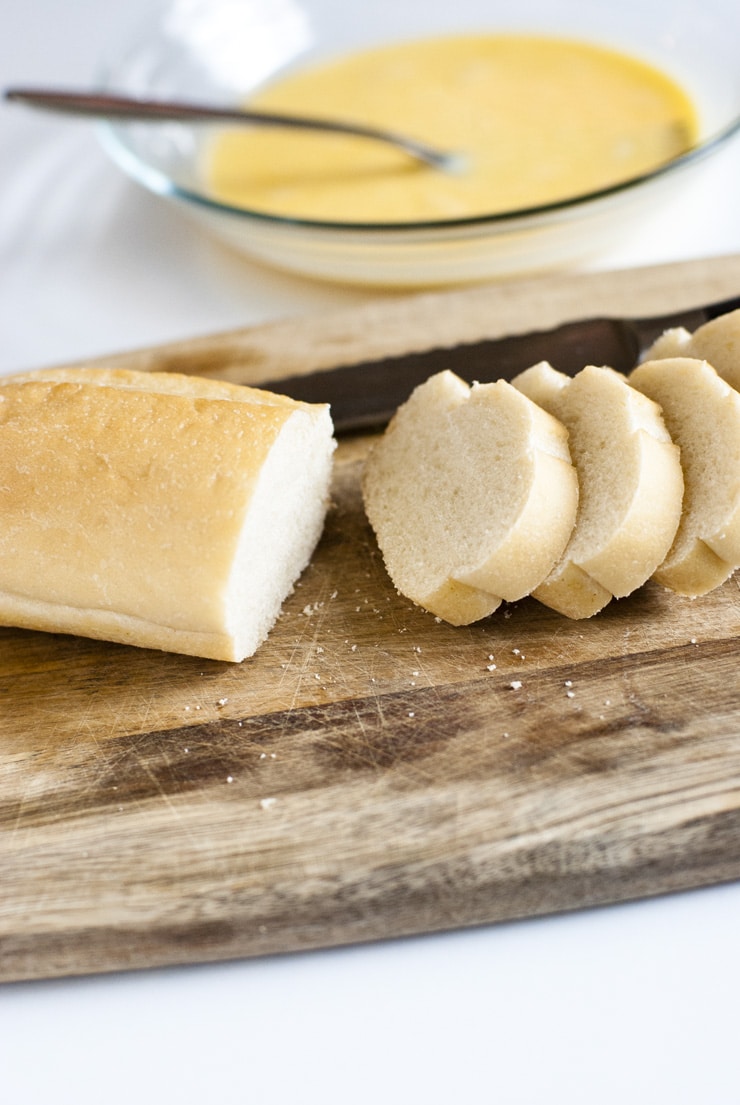 I took all the elements of a classic monte cristo sandwich and turned them into a cute little slider that is so easy to assemble ahead of time and heat up when you're ready to eat. Perfect for entertaining!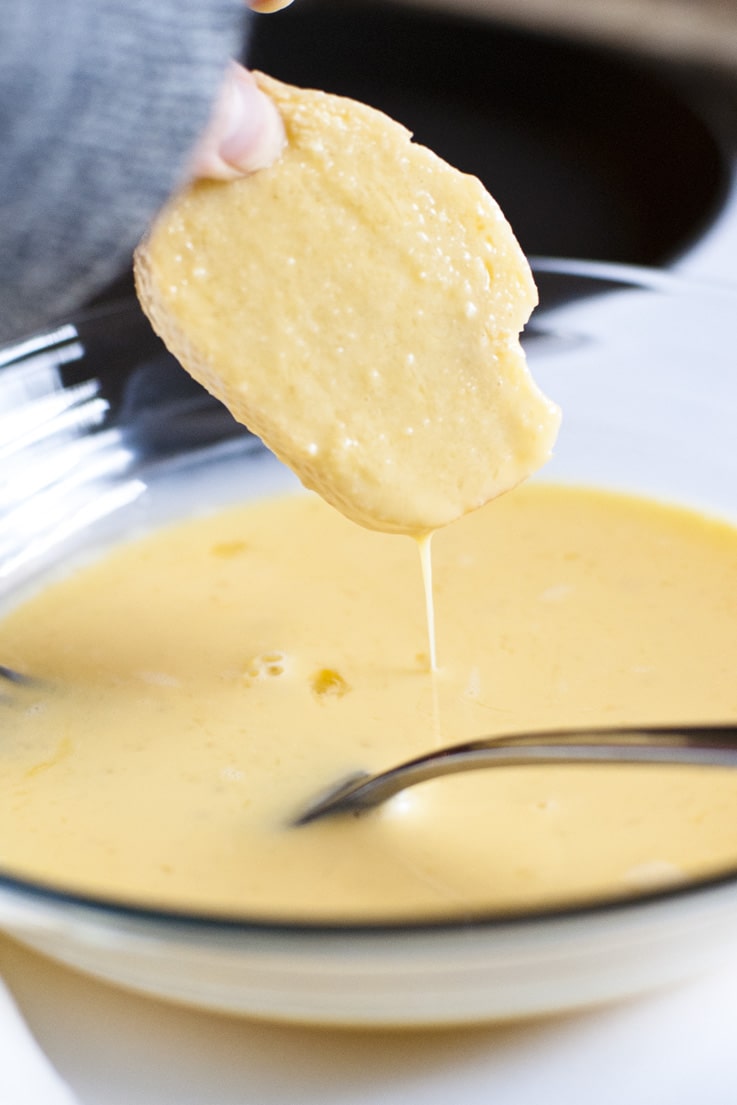 I cooked the mini french toast slices on my Anolon Umber Crepe Pan which is perfect for this because of it's shallow sides.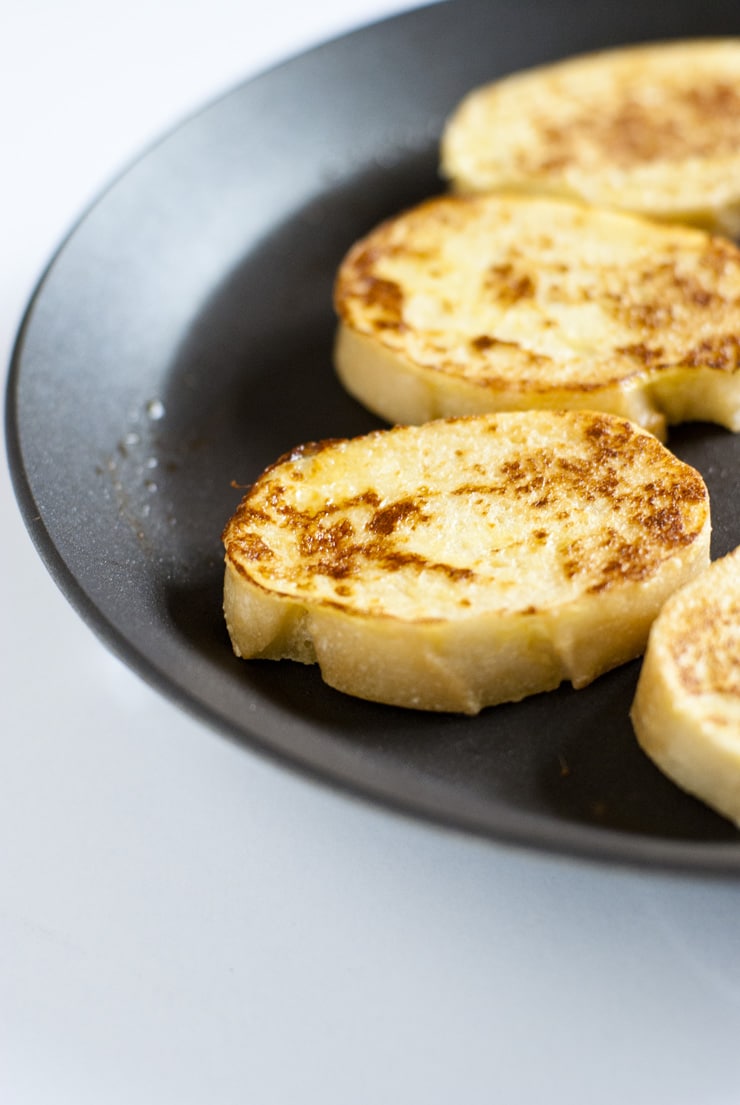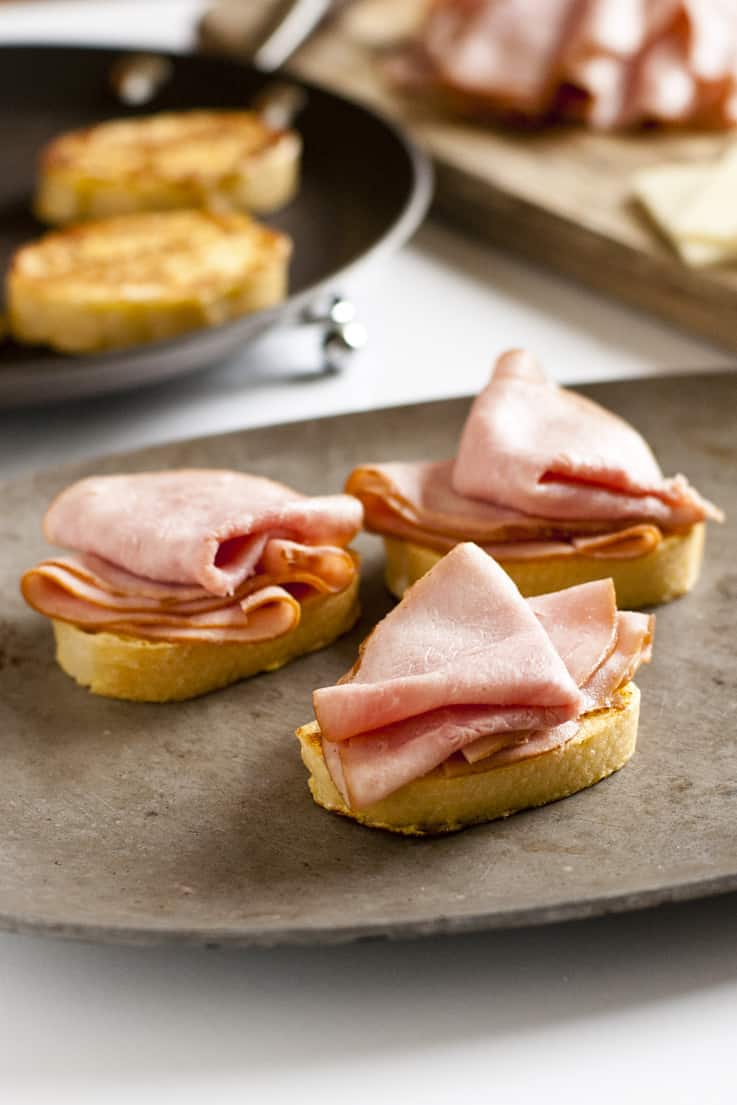 A little ham and cheese get piled in between two pieces of french toast.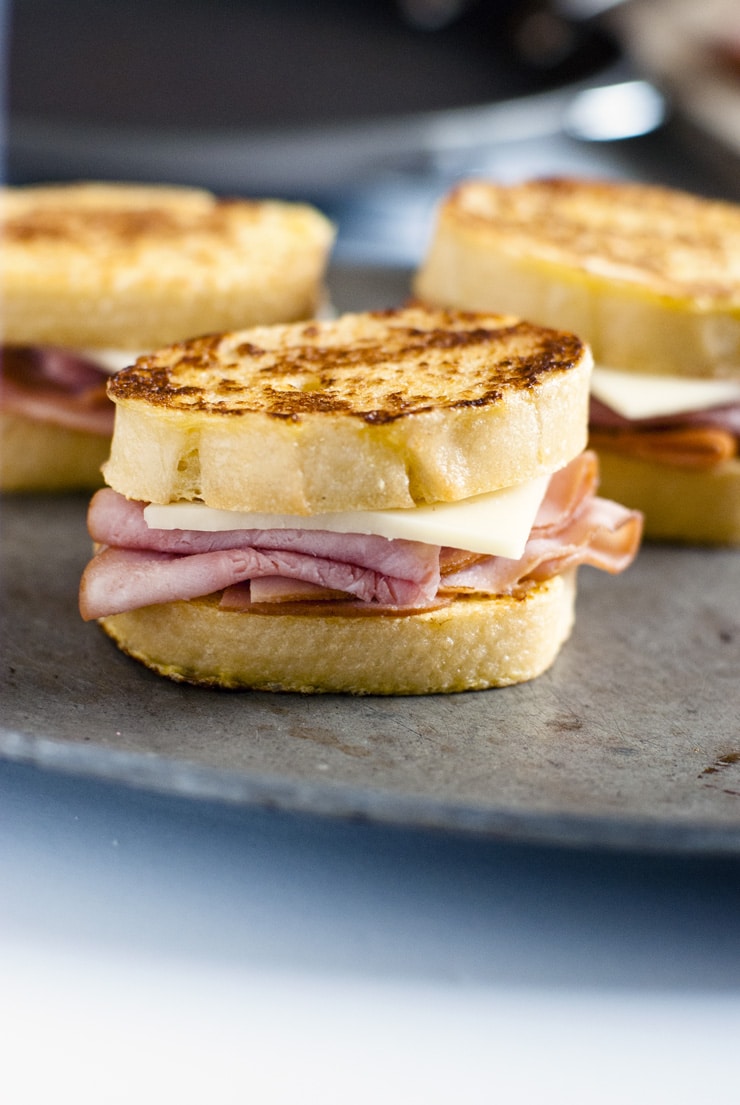 And then baked until ooey-gooey perfection!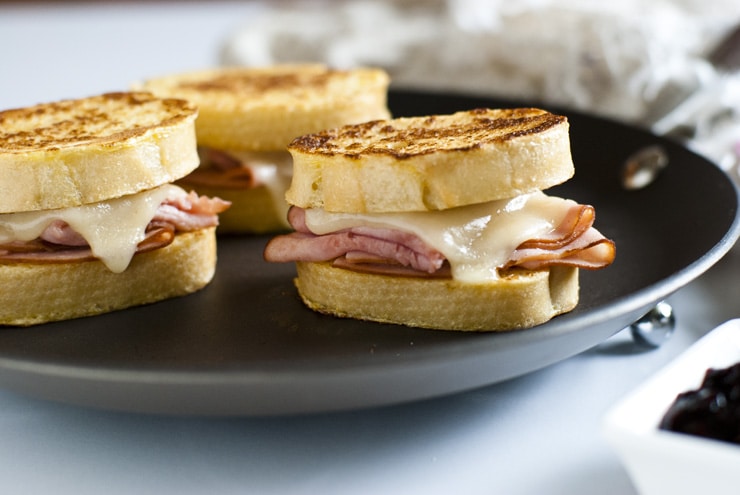 I  love dusting these with a little (or a lot of) powdered sugar and it makes them look so pretty. For that extra little sweet and savory kick, I drizzle honey over the top or dip in some warm blackberry jam. Between the french toast, ham, swiss and jam, it's a total party in your mouth.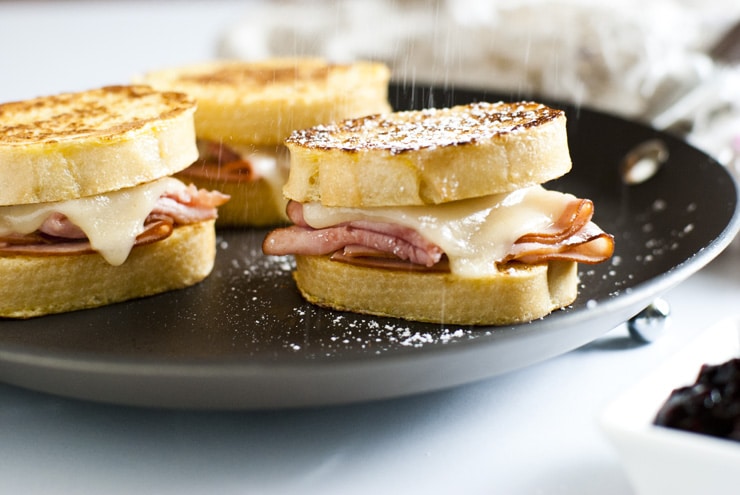 For the full recipe hop on over to the Anolon Website by clicking the link below!
I was compensated by Anolon for developing this recipe and associated photography, all opinions are my own.