One Pan Chicken Florentine Spaghetti – Dishes are absolutely my least favorite thing about cooking. So for today's recipe, I teamed up with Anolon to create a super simple and easy one-pan meal– because sometimes, even dirtying one dish is just too much for my fragile and tired little heart to handle.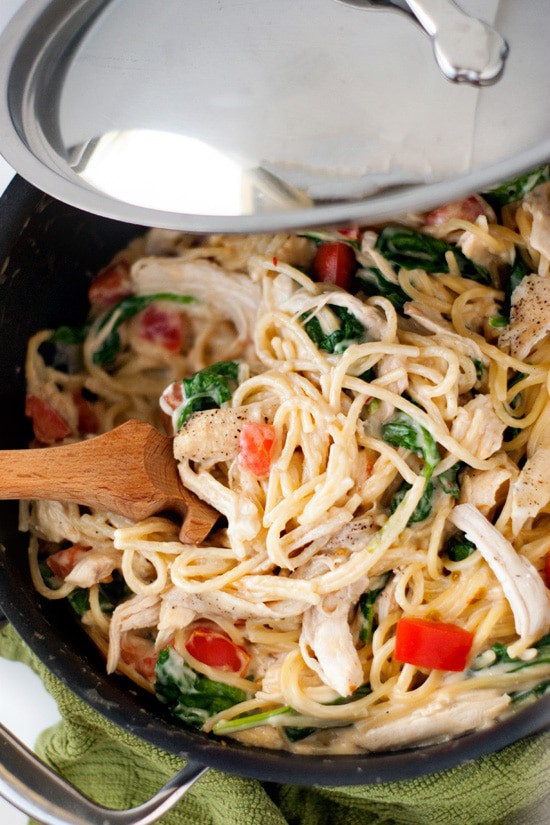 If I found a magic lamp and could wish a single wish, I'd probably choose to never have dirty dishes in my kitchen. Serious. I'd cook so much more! Just imagine having your own little dish elf. Paradise.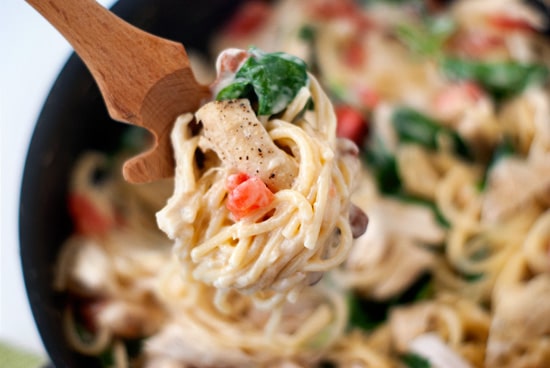 How to Make One Pan Chicken Florentine Spaghetti
Aaaaand back to reality. I made this One Pan Chicken Florentine Spaghetti recipe using a pan from Anolon's Novelle Copper line that I've mentioned before. You guys, these pans rock! I've been using them for about 8 months now and I'm still in love. They have a metal utensil safe non-stick coating (meaning my kids and hubby can't destroy them), distribute heat beautifully, and are pretty easy on the eyes too. The particular pan I used here is their 3 Qt. Covered Casserole.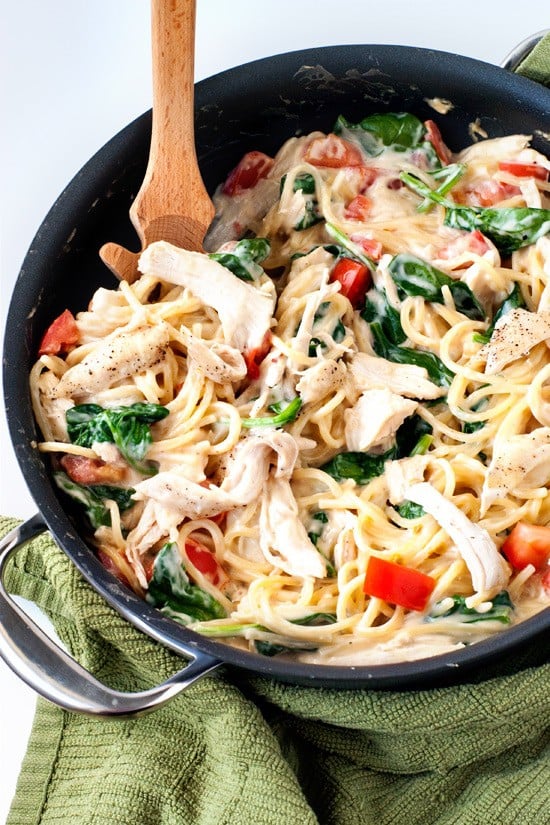 One Pan Chicken Florentine Spaghetti: it's creamy, cheesy, laced with veggies and chicken and can be on your table in under 30 minutes. It's basically a perfect meal if you factor in that you are only dirtying one pan too. But what's even better about it is that it's so simple that it's easily adaptable to your tastes. Swap the veggies for your favorites, sub the alfredo sauce with tomato, or toss in some smoked sausage instead of chicken– be creative!
Want the recipe? Hop over to the Anolon's website to see it.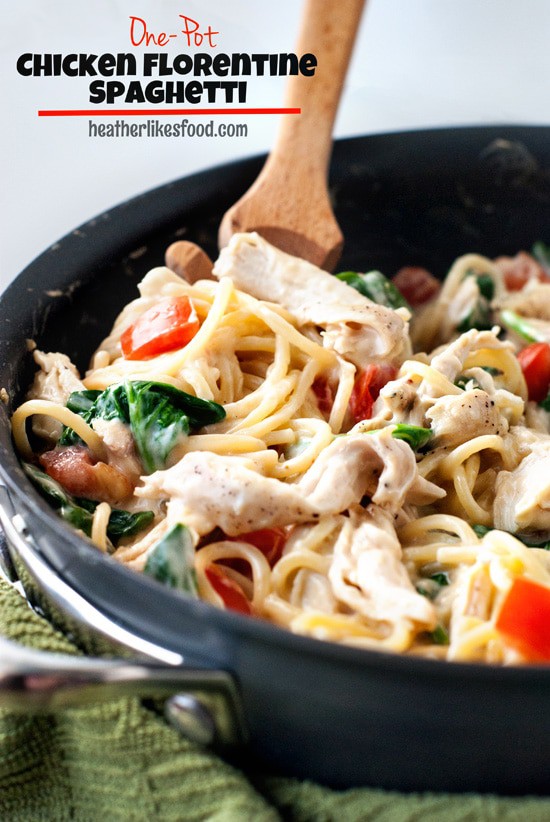 **I was compensated by Anolon for creating this recipe but all thoughts and opinions about their cookware are strictly my own.