These 4 "Out of The Box" easy pizza recipes are perfect for your upcoming gamedays or holiday entertaining. Pizza from a box gets old after a while, so mix it up with these easy pizza recipes that only take a handful of ingredients and are a cinch to throw together!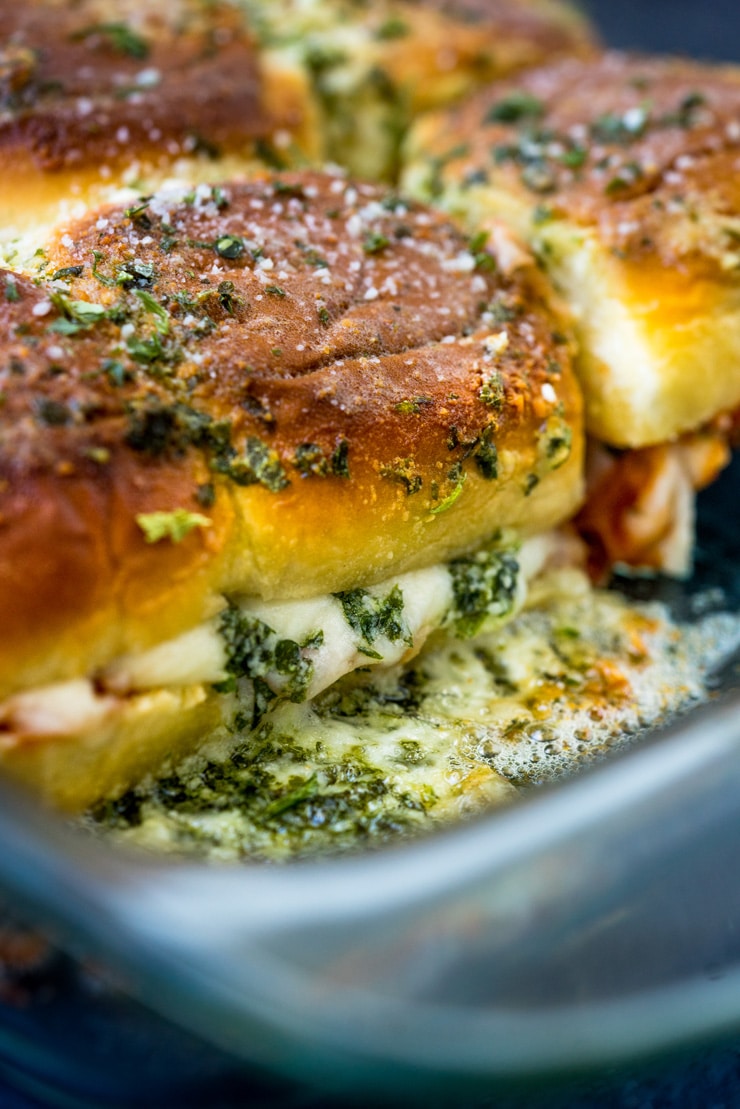 I'm probably one of the biggest pizza fans out there but let's be honest, traditional pizza gets tiring sometimes, right? So, I pulled together my favorite easy pizza recipes that have all the flavor and ingredients as your typical pizza but with a twist. I might also add that these easy pizza recipes are ALL EASIER (and faster) to make than traditional pizza, too!
[brid autoplay="true" video="484754″ player="19763″ title="4 Out Of The Box Pizza Recipes" duration="103″ description="4 Easy Pizza Recipes" uploaddate="2019-10-30 15:19:48″ thumbnailurl="https://cdn.brid.tv/live/partners/15101/thumb/484754_t_1572448830.png"]
Pizza Sliders
First up, the PIZZA SLIDER.
I make these sliders on sweet Hawaiian rolls and there's something about the sweet bread that really makes these sliders magical. The herby, garlicky butter doesn't hurt much either. 😉
Pin this easy pizza Recipe to your Easy Pizza Board on Pinterest!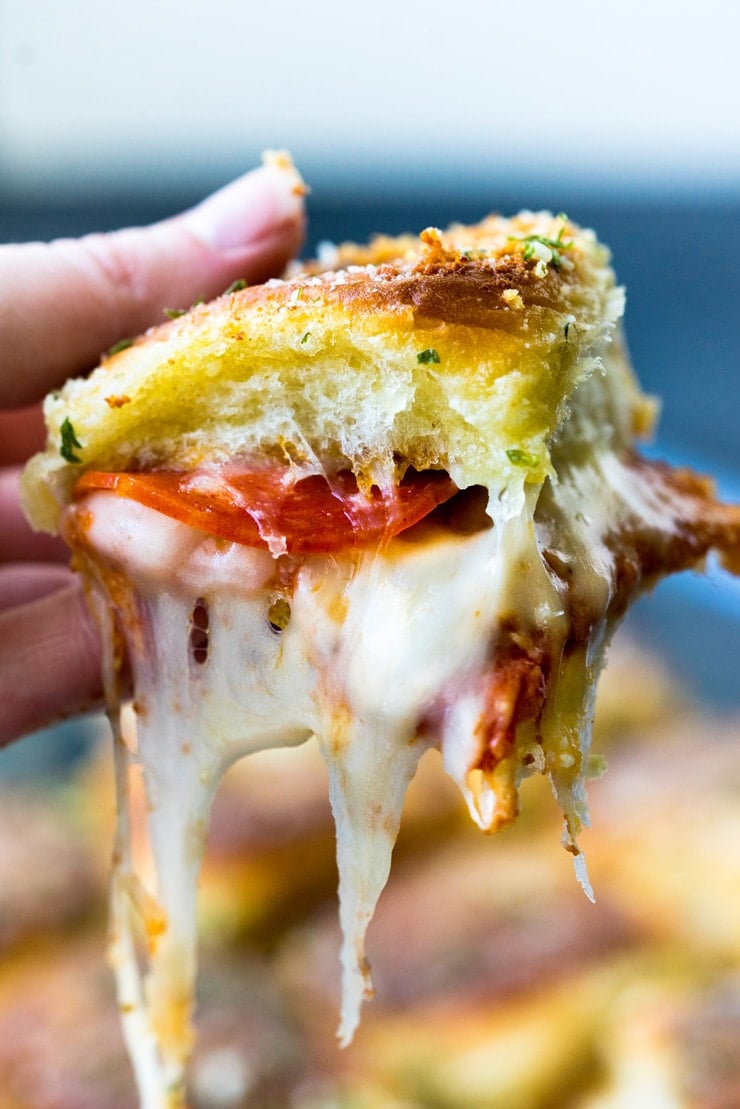 Pizza Sticks
This next easy pizza recipe is one that's been on the blog for a while and is still a favorite at my house– Pizza Sticks! These are one of the quickest and easiest things to make and my kids go crazy for them! You can find my original recipe here –> Easy Pizza Sticks
Pin this easy pizza Recipe to your Pizza Board on Pinterest!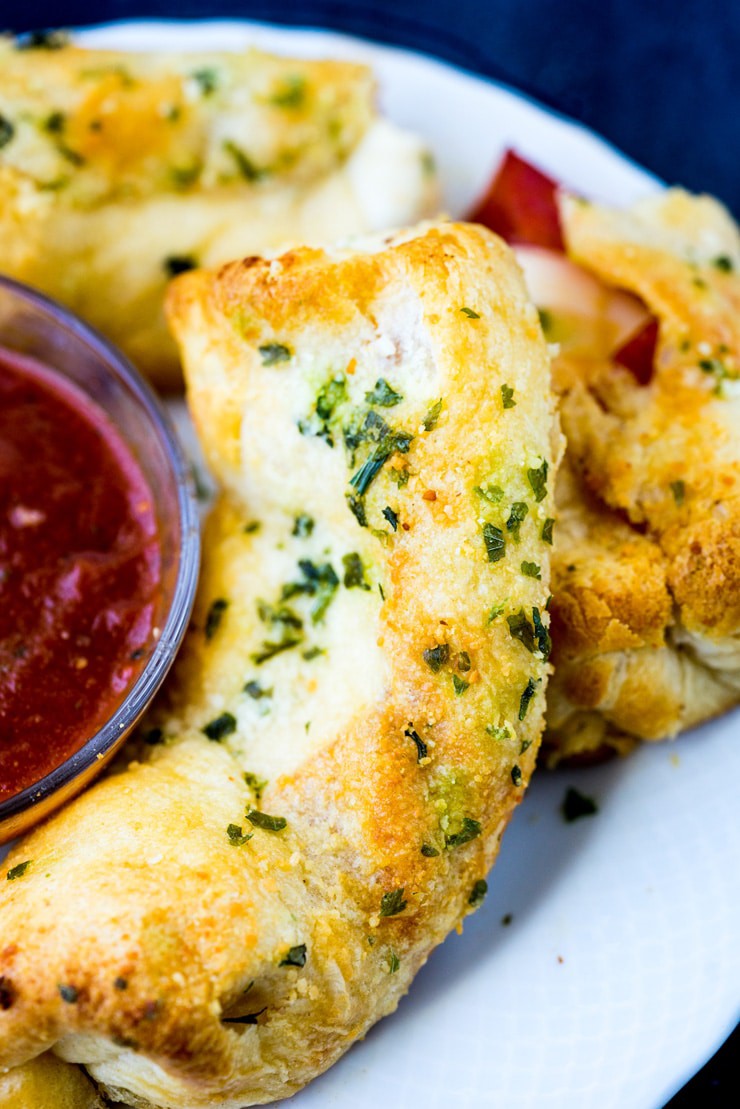 Tater Tot Crust Pizza
This easy pizza recipe might seem a little odd but stay with me here. You've put cheese on tater tots before, right? And you like it. So just imagine all your favorite pizza toppings on top of a crispy crust made out of Tater Tots! You guys, it's so good. With a little help from the waffle maker, these are crazy easy to make!
Pin this easy pizza Recipe to your Pizza Board on Pinterest!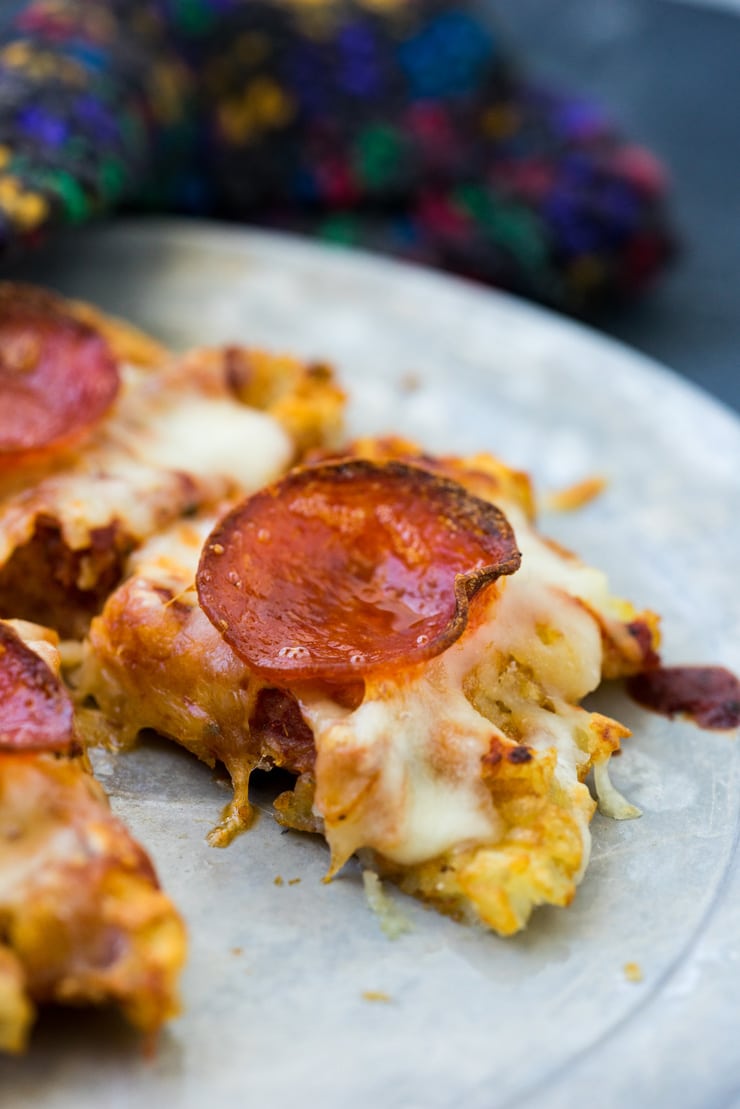 Crispy Tortilla Pizza
And finally, my favorite quick and easy pizza recipe is made on a tortilla! Tortillas are basically meant to be turned into thin-crust pizzas and the quickest way to do it is on the stovetop. Using a little bit of olive oil in the pan makes the tortilla crisp up nicely and gives it a little bit more of an Italian flare.
Pin this Recipe to your Pizza Board on Pinterest!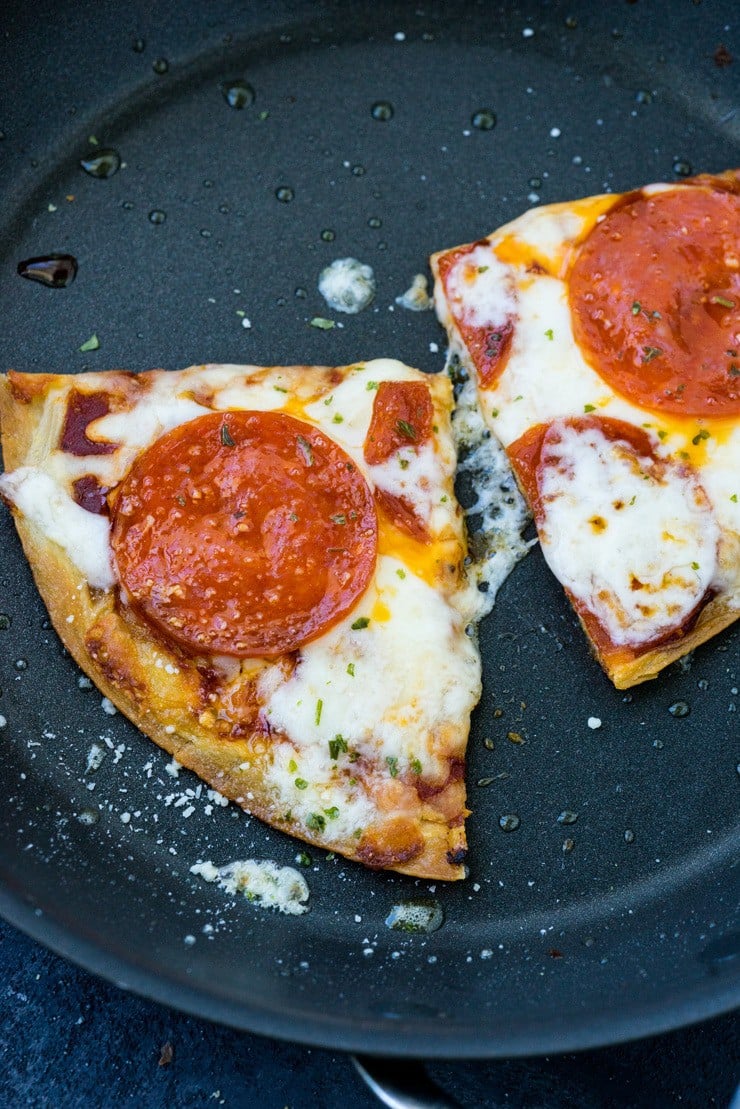 I hope you love these easy pizza recipes as much I do! If you try any of them, post a pic on Instagram and use the hashtag #heatherlikesfood. I'd love to see what you've made!