Pumpkin Oreo Ice Box Cake – If you like your food to match your decor, this pumpkin oreo ice box cake has your name written all over it. It just LOOKS like Halloween.
It's just about as sweet as Halloween is too, and gives you all the flavors of fall with the added pumpkin and spices.
The main players here (vanilla ice cream, pumpkin puree, a little brown sugar, spices), get mixed together quickly so that the ice cream doesn't melt too much. You want the ice cream to be soft, but not melted.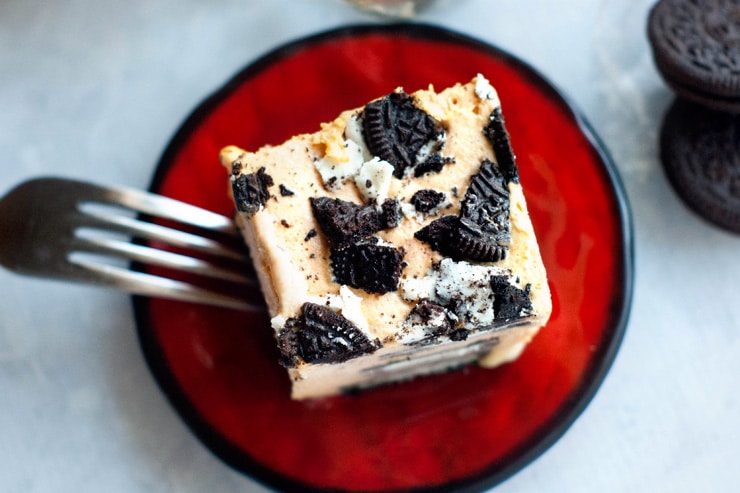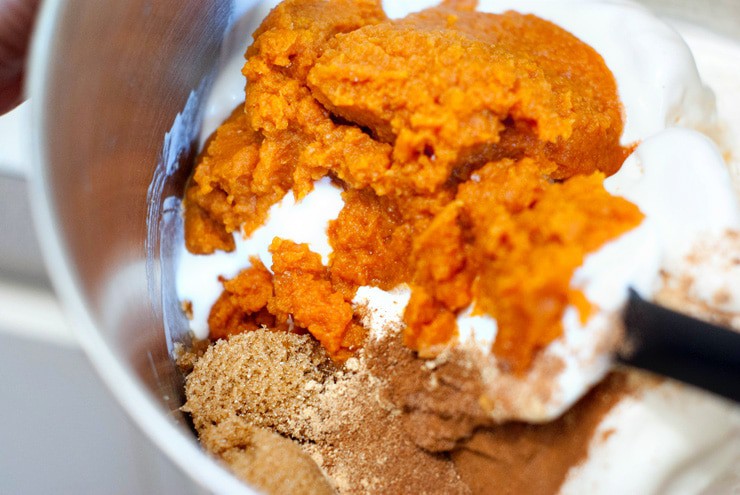 Once it's mixed it's basically the best tasting pumpkin milkshake ever and I'd be totally cool with you stopping here.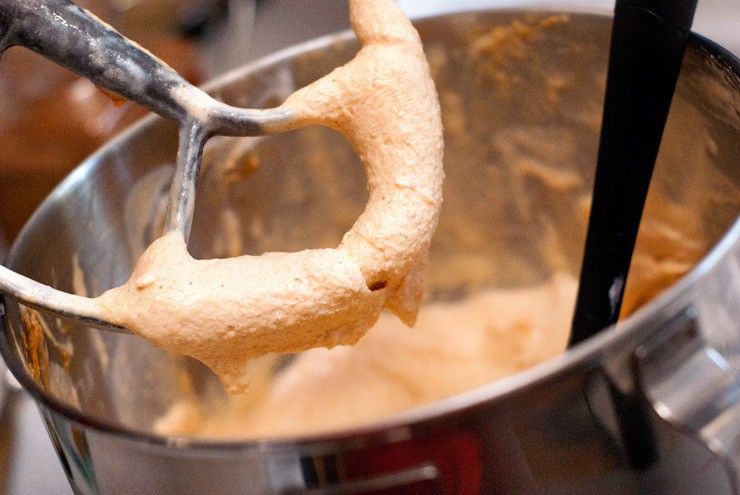 BUT, if you fight the urge to slurp the whole bowl down with a straw you can move on to assembling the cake. I like to dip each oreo in milk to soften it up a bit and then lay the oreos in one layer in an 8×8 pan.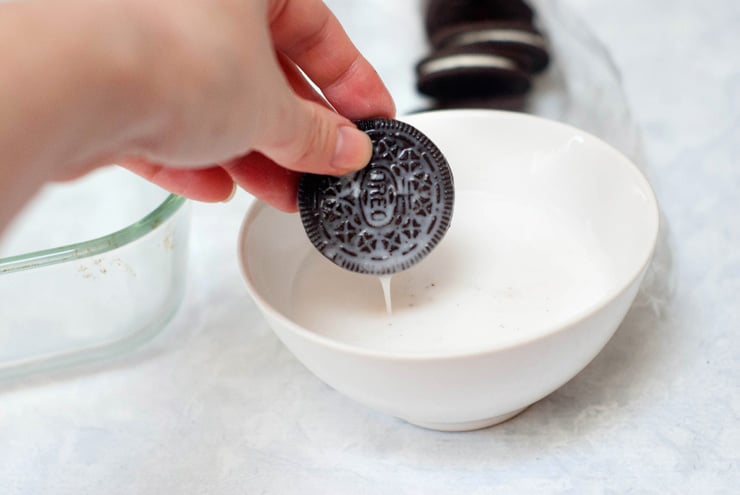 Each layer will need 16 oreos and we're doing 3 layers here. Once you have one layer of oreos, pour 1/3 of the ice cream mixture over the cookies, smooth, and top with another layer of oreos and ice cream lasagna style.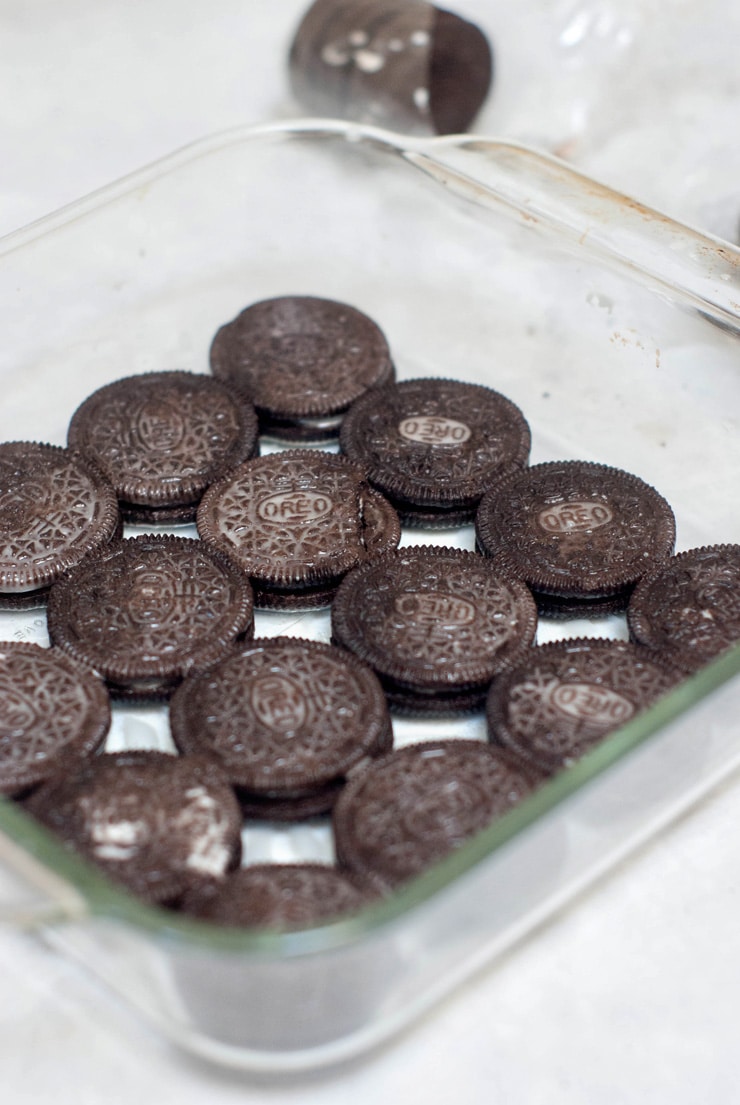 Once you've poured the remaining 1/3 of the ice cream, top it with a few more crushed oreos (because we're clearly not using enough here) and pop it in freezer until firm.
Freezing Your Pumpkin Oreo Ice Box Cake
I suggest putting your Pumpkin Oreo Ice Box Cake in the freezer on a baking sheet to keep your freezer clear of any inadvertent spillage. I ended up with pumpkin stalactites decorating my freezer as mine came right up to the top of the pan.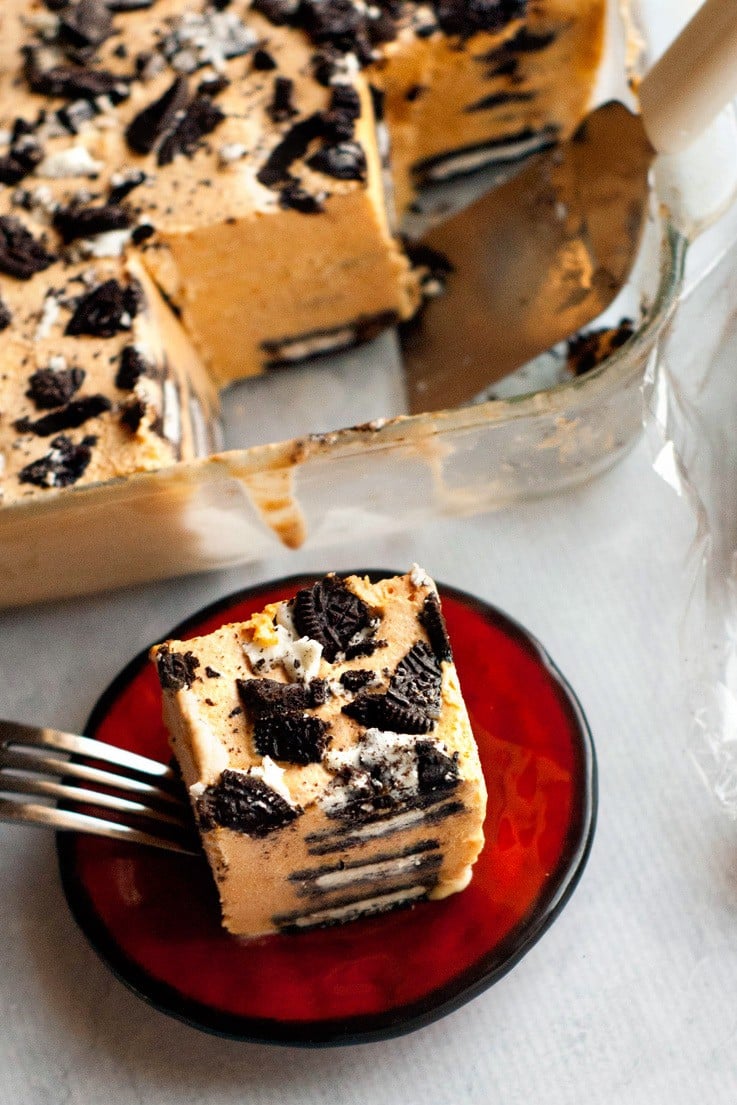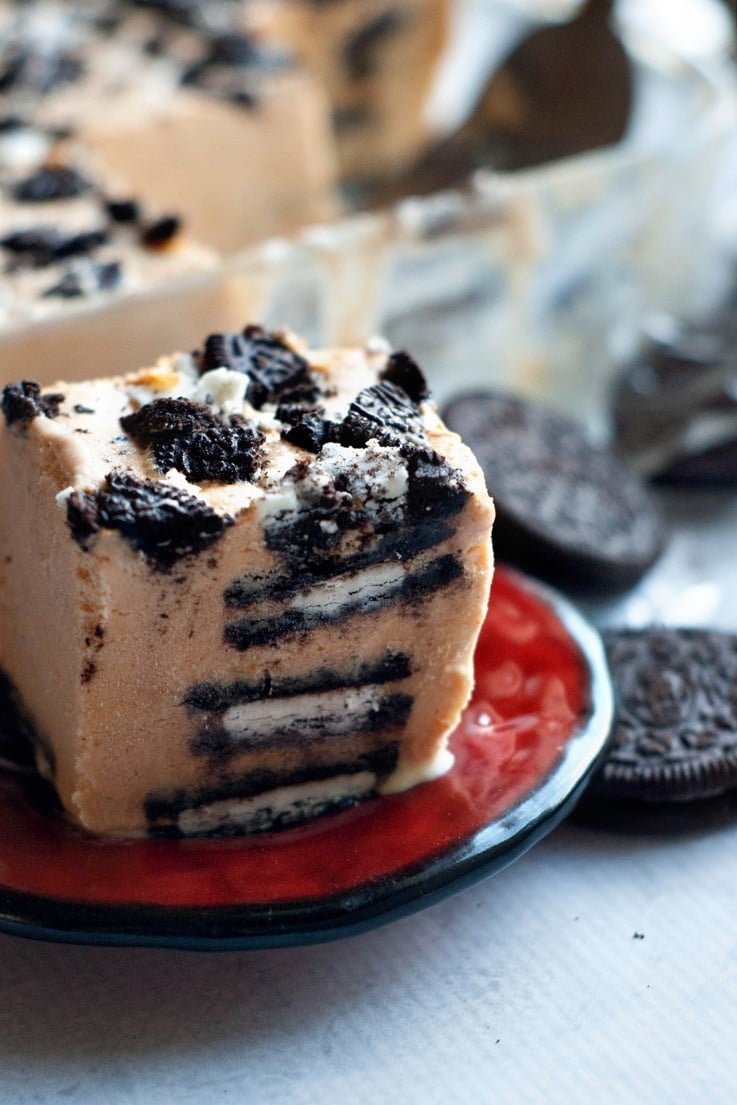 Ingredients
1/2 Gallon Vanilla Ice cream, softened
50 Oreo Cookies
1 C pumpkin puree
1/4 C brown sugar
1/2 tsp ground cinnamon
1/2 tsp ground nutmeg
1 tsp ground ginger
1 C milk
Directions
In an electric mixer or large mixing bowl, combine softened ice cream with pumpkin, brown sugar, and spices.
Working one at a time, dip 16 oreos in milk and arrange in one layer in an 8 inch by 8 inch pan. Pour ⅓ of the ice cream mixture over the cookies.
Repeat the above step twice more, so that you have 3 layers each of cookies and ice cream. Top the final layer of ice cream with crushed oreos.
Place finished product in the freezer until firm-- about 2 hours. Slice and serve.

Made this recipe?
I'd love to see how you rocked it! Share your photo on Instagram with the hashtag
#heatherlikesfood  --
It will totally make my day to see it!
Check out my Facebook for More!