Happy Saturday!
I just wanted to do a quick post on the little make-over the site got this week. I've been working with a great designer to make the site as easy to navigate as possible. I want you to be able to find what you're looking for when you come here and hopefully we've done that.
Let's take a look at what's been added!
The Header
So first up, if you haven't noticed yet, the header looks a little different. Besides just being pretty, you can also search the whole site to find what you need or I've got a special new page that explains what this blog is all about. If you've been reading for a while it's likely stuff you already know (like what a nerd I am) but it's worth a read if you have a few minutes.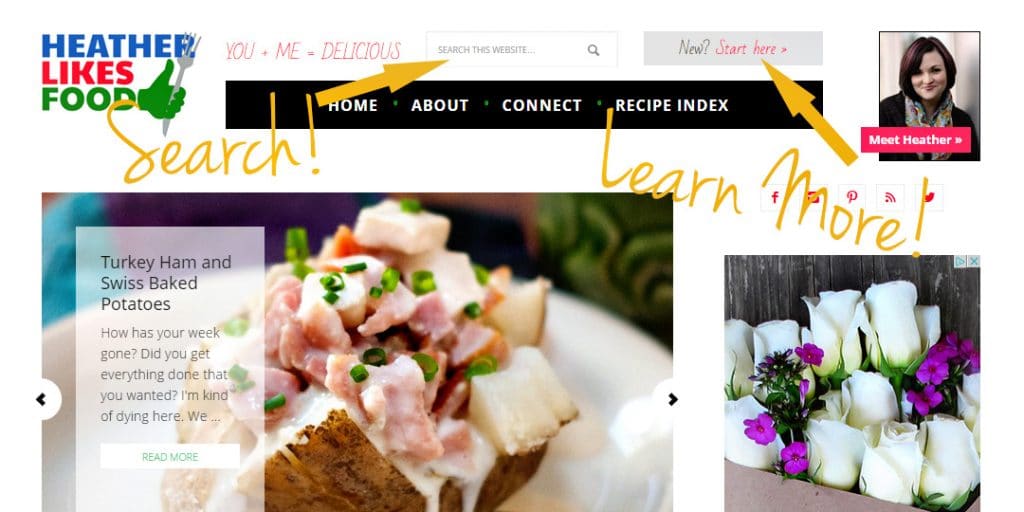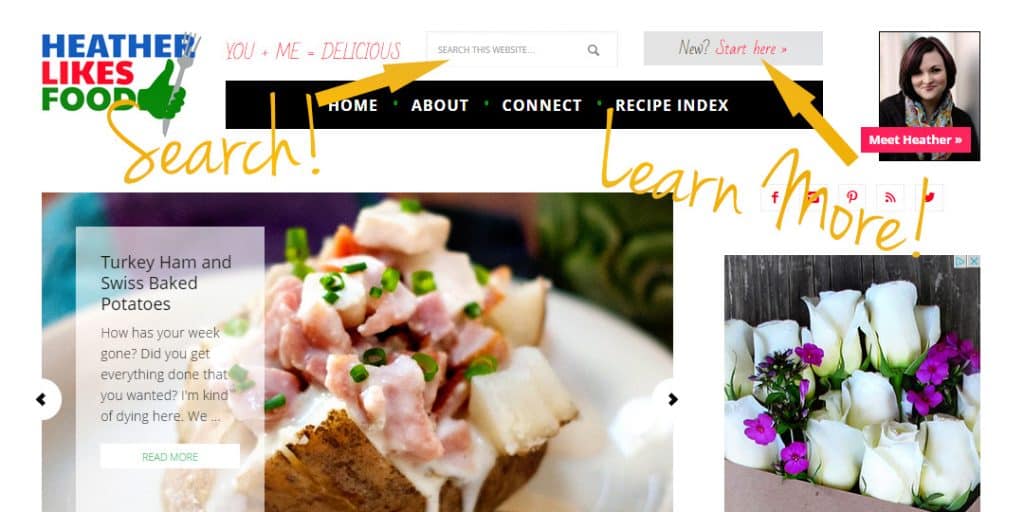 Hop Down the Page
Moving down the page to an actual post you'll see a link that says "Jump to Recipe Card". Say you've already read the post or just don't want to deal with my ramblings for the day, you can click on this link and it will take you down the page and put your face directly in front of the recipe card. Pretty fun. This feature hasn't been added to all of the posts yet, but it will be soon!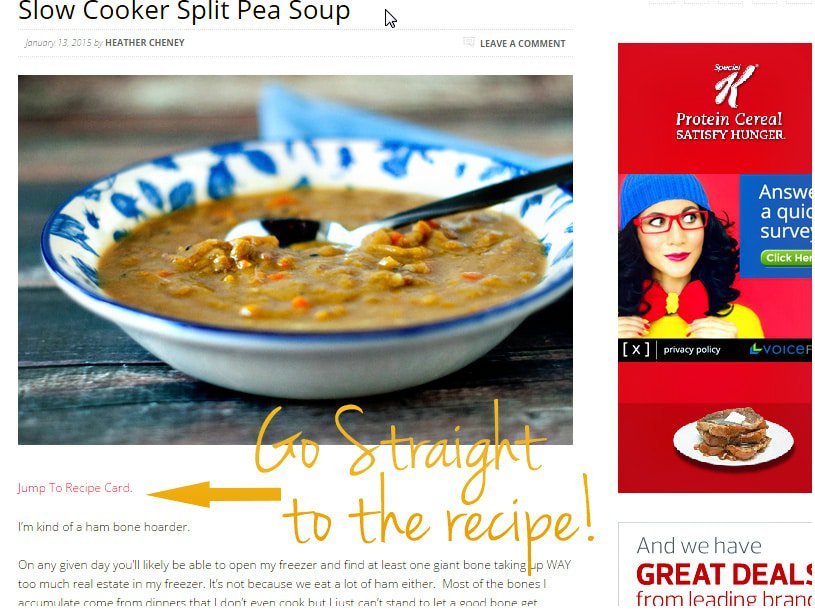 Print JUST the Recipe
This next feature is something that's been available for a long time, but want to make sure everybody knows about it. Did you know you can print JUST the recipe? I've had several emails with people complaining about having to print pages of text and pictures just to have the recipe but that's not so! Scroll down to the recipe card and find the "print" button just below the small picture. Click on that and it will direct your computer to print ONLY the recipe.
There is a button at the very bottom of each post to to print as well, but this option WILL print the WHOLE post, pictures and all. Now you know!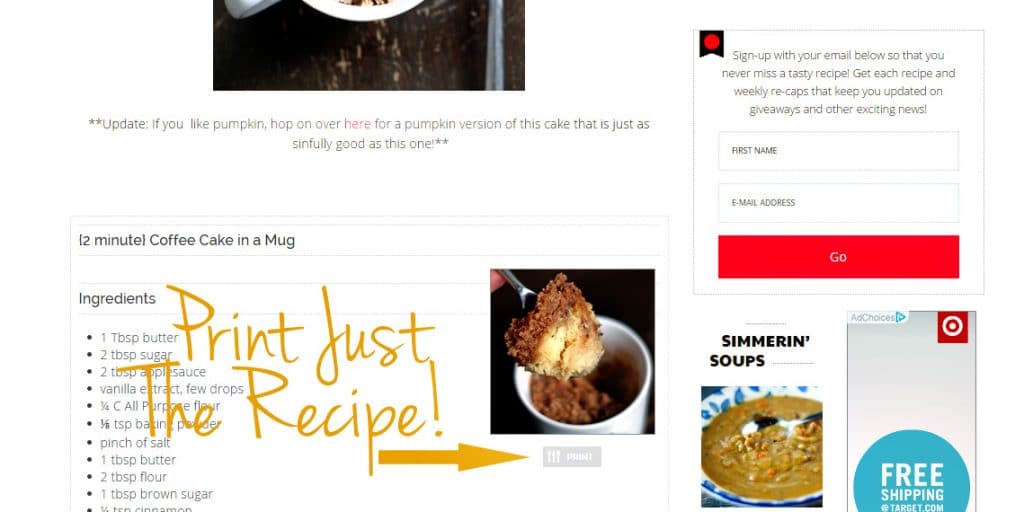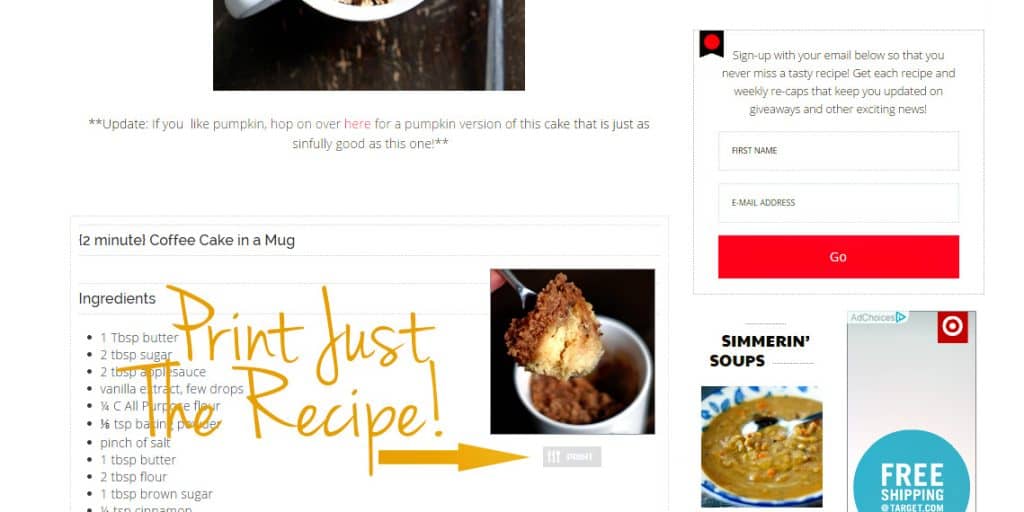 Search the Index
And finally, the recipe index is a whole lot easier to search now! You can search by catergory, date, or whatever phrase you want to look for. Want to see if I've ever mentioned the word "frankfurter"? Just type it in. (I haven't, BTW)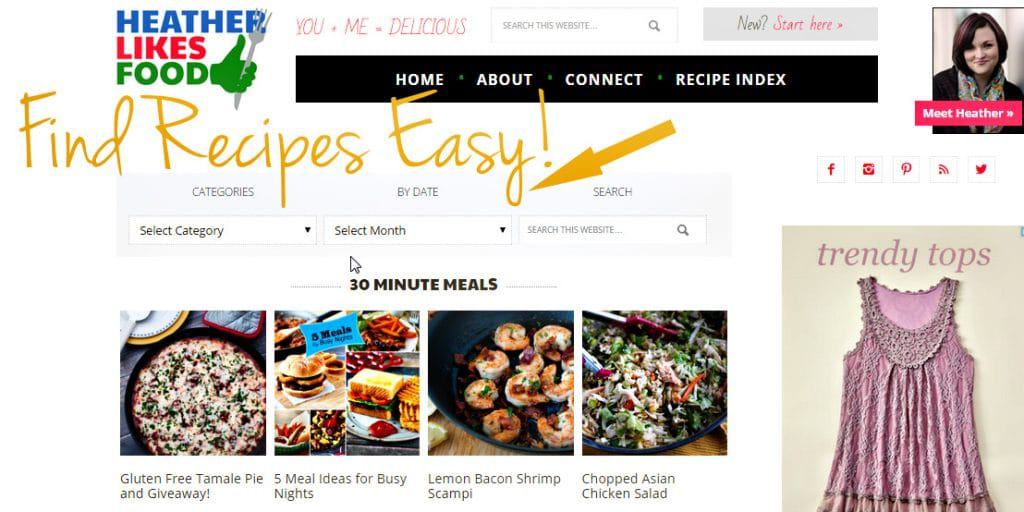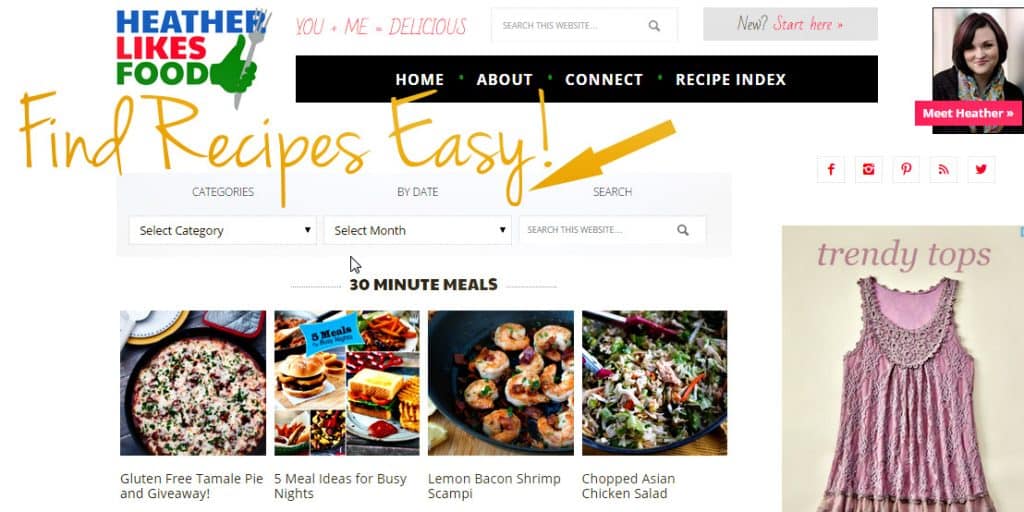 Did you Know…
I offer a subscription that either sends you an email every time I post a new recipe or sends a weekly newsletter that includes what's happened on the blog during the week including recipes, meal plans, giveaways and other news? Sign up below!

Also…
A few weeks back I sent out a quick 7 question survey to said email subscribers and have gotten some really great feedback on what they're looking for on HLF and how I can make the experience here better.
Will you take it?
I'll send you a big plate of virtual cookies or nachos– your pick. Take Survey Now
I think that's all for today! Have a great weekend!