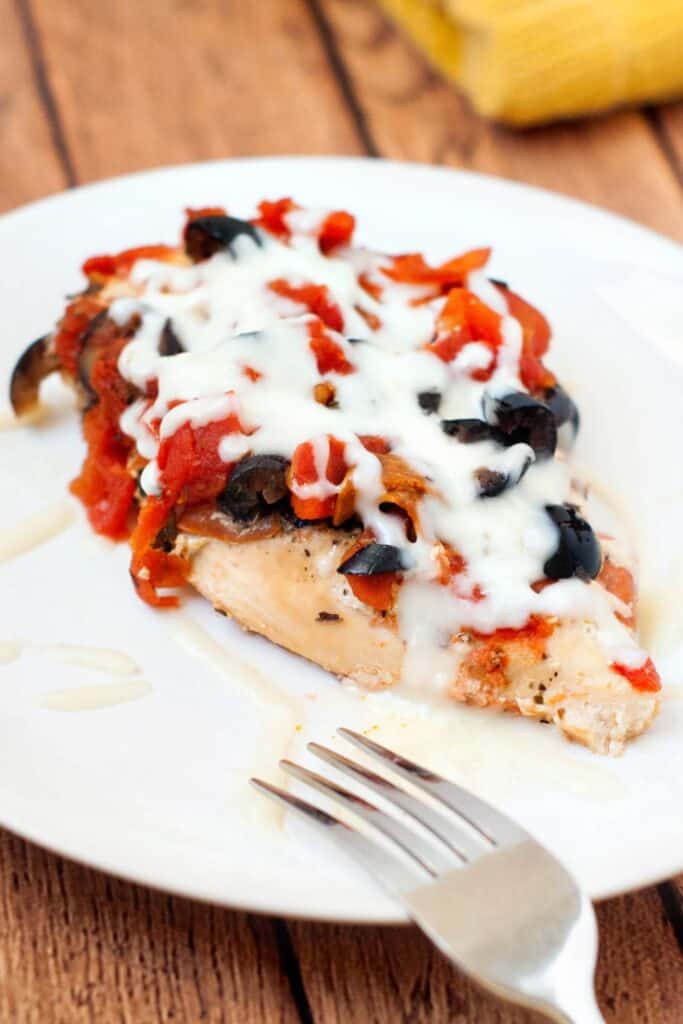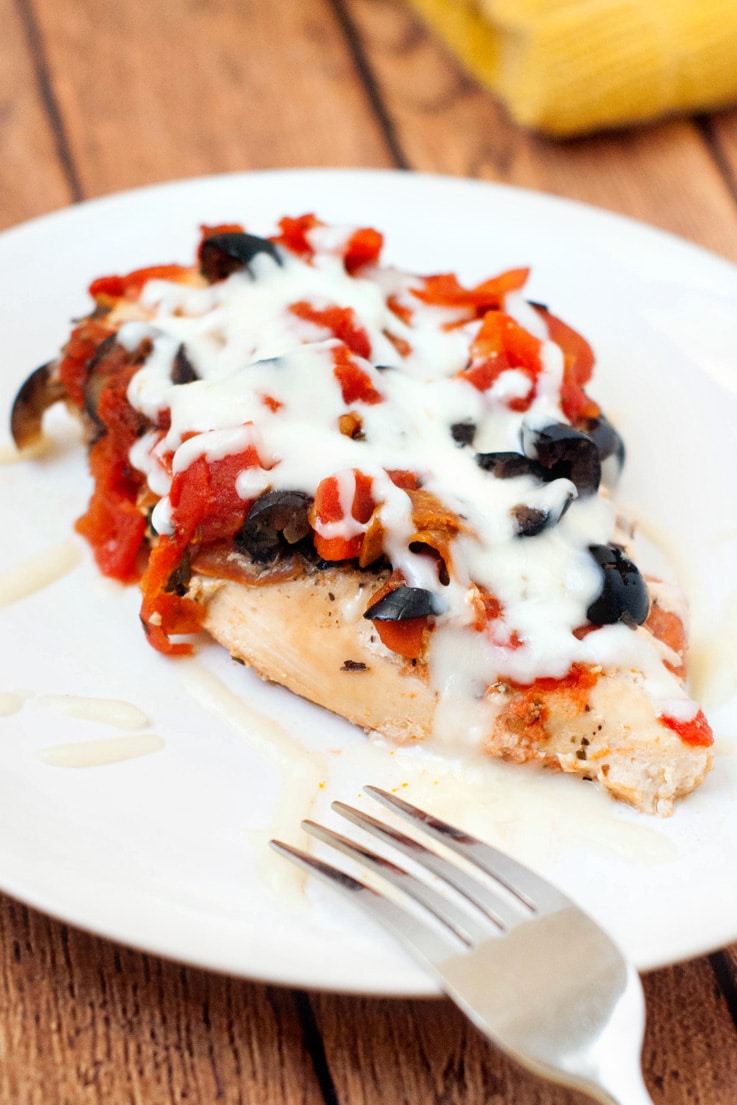 Hey all! This morning I'm leaving on a jet plane to the (hopefully) sunny Orlando Florida for next 6 (!) days. Sans kids. Solo. By. My. Self.
It's weird.
I've been on several trips for work over the past few years without my family, but this time seems different. Maybe it's because going to Disney World without my Minnie and Maleficent-loving girls seems cruel. And maybe it's because my 8 month old baby boy needs to be snuggled up to me all night long to sleep and my girls were not like that. I keep imagining what 5 nights of uninterrupted sleep is going to be like and I can't even fathom it at this point, but I guess I'll find out!
So, food.
This pizza chicken recipe is a super pleasing and easy slow-cooker one that can be served with oh so many things (pasta, rice, over salad greens, in rolls, etc). I love it because it seriously takes negative 4 minutes to throw everything into the slow cooker in the morning and everybody in my family will eat it! Though, I find that's the case with just about anything I put the word pizza in front of– pizza broccoli is next! #comingsoontoablognearyou
It's naturally low-carb and can be made even lower in calories if you use turkey pepperoni, which is what I do. It's just chicken, pepperoni, black olives, a few seasonings, and a can of diced tomatoes but it cooks up tender and juicy and flavorful! After it's done cooking sprinkle some mozzarella over the top, let melt, and you're done!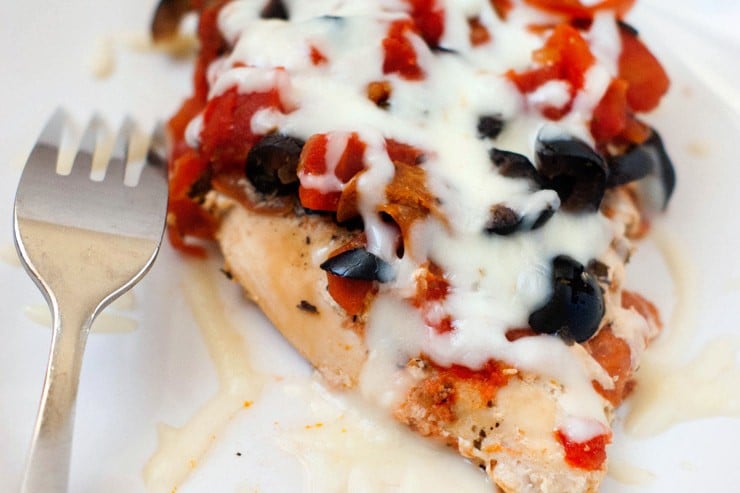 Ingredients
4 medium chicken breasts
1/4 tsp kosher salt
1/4 tsp black pepper
1 tsp Italian seasoning
3 oz turkey or regular pepperoni, cut in half
1/3 C sliced black olives
1 can (14.5 oz) Italian Seasoned diced tomatoes
1/2 C mozzarella cheese, grated
Directions
Arrange chicken in slow cooker and season with salt pepper, and italian seasoning. Sprinkle pepperoni and olives over chicken and pour the UNdrained diced tomatoes over the top of everything.
Cook 6 hours on low or 3-4 hours on high or until the chicken is tender.
Remove lid and sprinkle mozzarella cheese over the top of the chicken. Replace lid just long enough to melt cheese and serve.

Made this recipe?
I'd love to see how you rocked it! Share your photo on Instagram with the hashtag
#heatherlikesfood  --
It will totally make my day to see it!