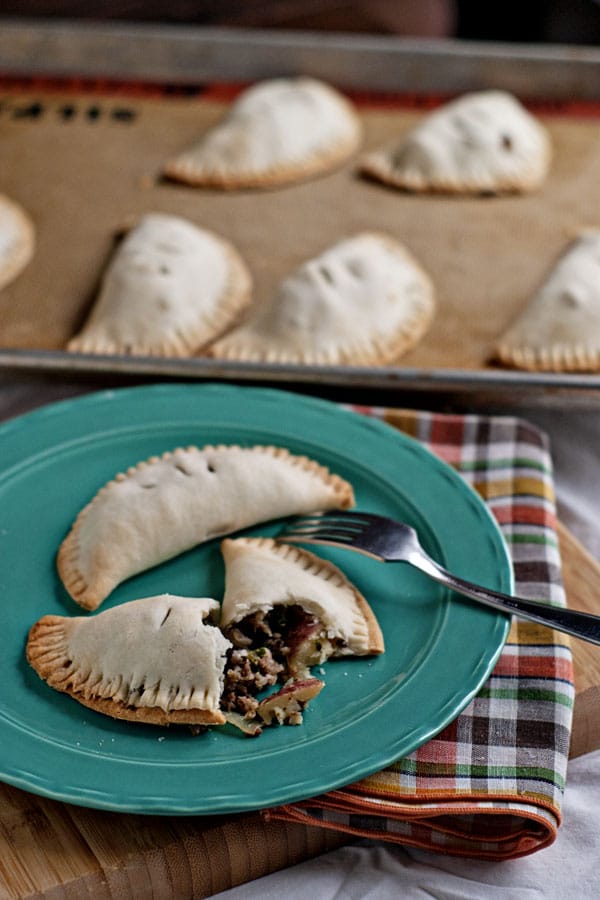 Before we go any further, let's talk about the correct way to pronounce this recipe so we can avoid any potential awkwardness. Pasty = Pah-stee. Got it? Definitely make the "ah" sound as opposed to an "ay" unless you want your dinner guests to raise their eyebrows and wonder what kind of home you're running. I'll just keep it at that.
With St. Patrick's day quickly approaching I thought I'd think outside the green food box and come up with a recipe for Irish hand pies. Now, I know that the "traditional" Irish food like the corned beef and cabbage that we serve on our March holiday isn't "traditional" Irish fare and I think these pasties probably fall into the same category. Based on the research I did, the meat pies we most commonly associate with the Irish are actually Cornish- who knew? But for the sake of this post, these hand pies are the perfect thing to add to your St. Pattie's Day menu, traditional or not. At least I think so.
You'll start by making the filling by browning some ground beef with onion, draining off any extra fat and transferring the meat into a bowl.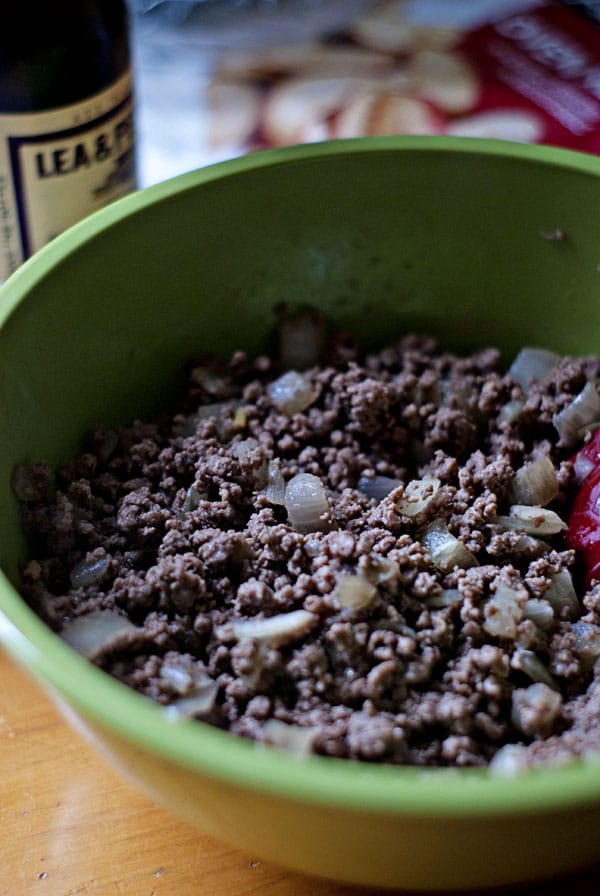 Next up are the potatoes. I love these pies because with the help of a few store-bought ingredients I can have them on the dinner table in no time. I'm using Alexia Oven Reds that I've chopped to mix in with the meat. They are pre-seasoned, pre-baked and most of the slicing has already been done for you so a few chops later your potatoes are ready to go. These potato wedges also happen to be phenomenal on their own.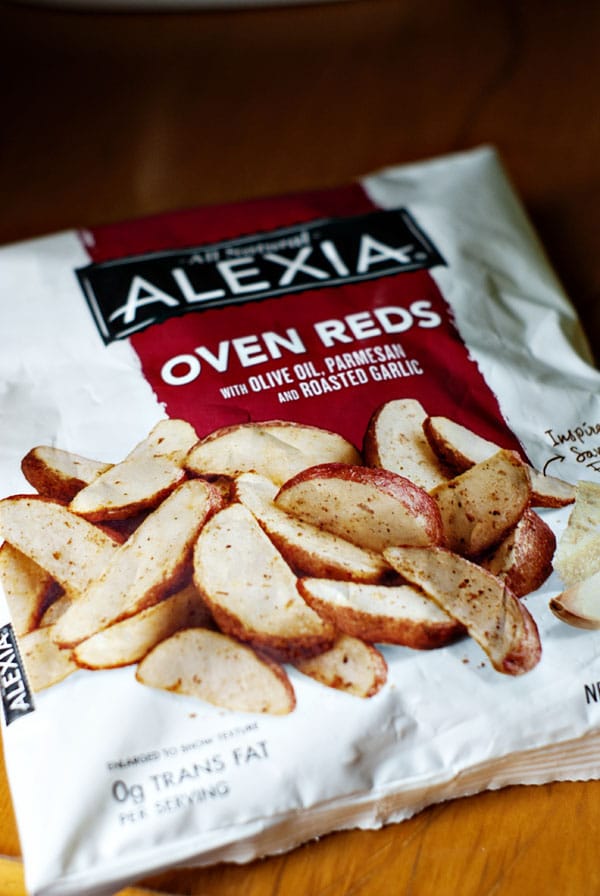 Chop, chop away into pieces…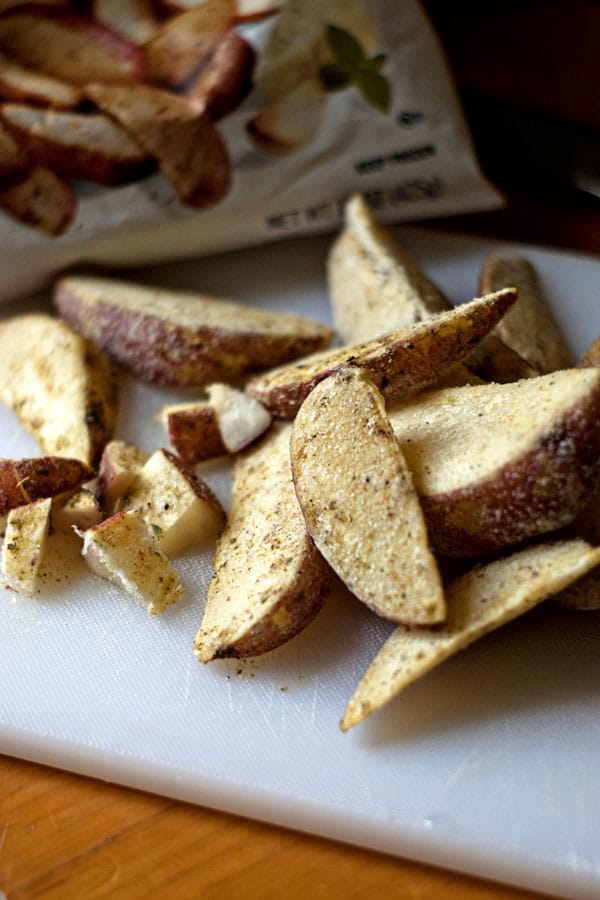 …and mix into the meat with some breadcrumbs, ground coriander, Worcestershire sauce, and salt. Taste for seasoning.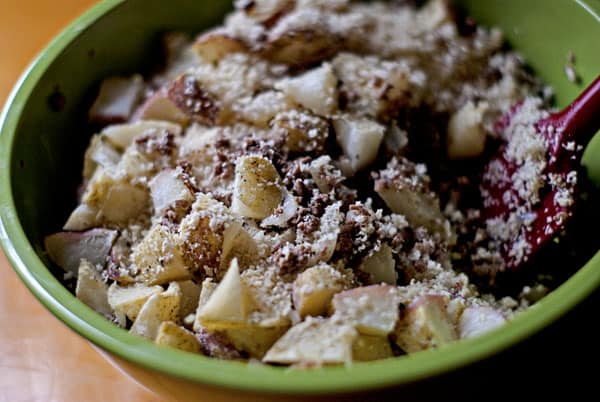 The last step to the meat is to stir in some fresh chopped parsley and 1 beaten egg to hold it all together. I love the color of the parsley.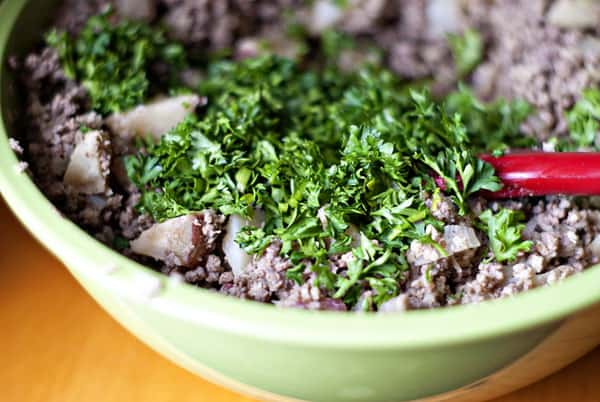 For the sake of time, I used pre-rolled pie crust that I bought at the grocery store. Each box usually has two rounds. For this recipe you'll want the amount of crust that would usually make 4 single (2 double crust pies) or 2 store-bought boxes. I found a bowl that would allow me to cut 4 rounds out of each pie crust and used that as my cutter.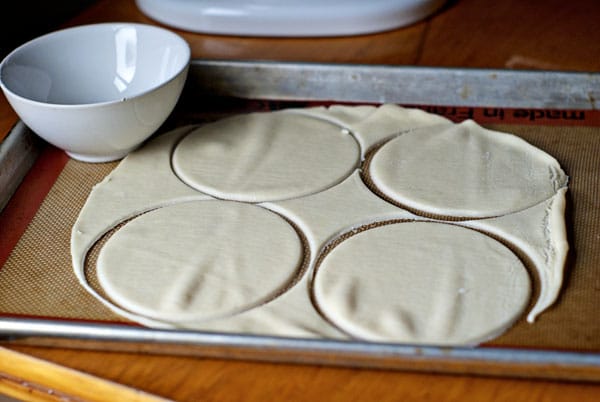 Fill each round with just under 1/4 C of the filling.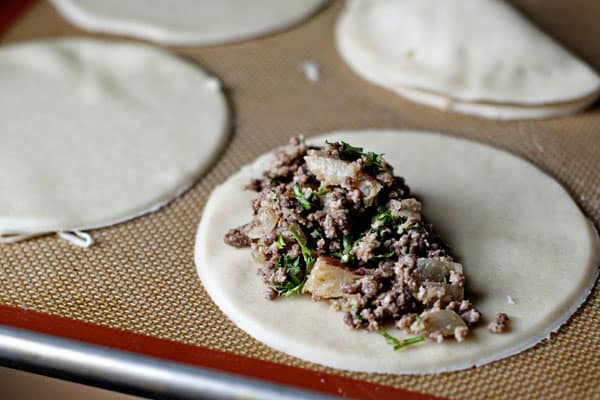 Fold over, crimp the edges with the tines of a fork and use a sharp knife to cut vent holes in the top of each one.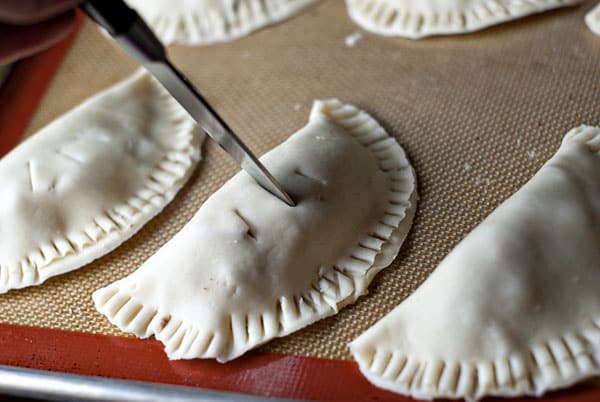 Bake for about 15 minutes at 425 degrees. The edges should turn golden.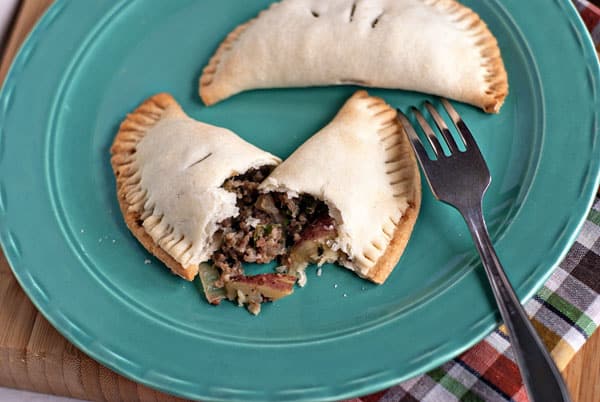 Dig in with your hands, dip it in a little beef gravy if you're feeling groovy and enjoy a savory, filling little bite.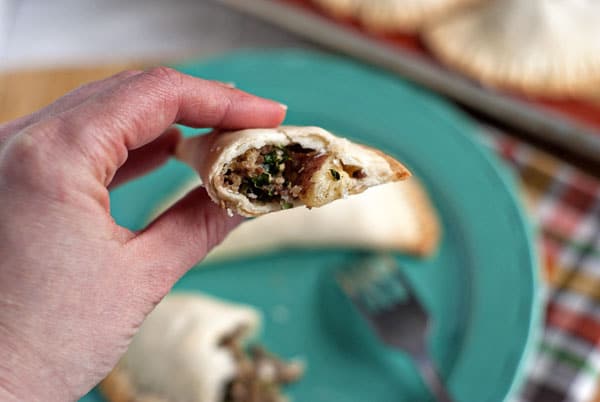 **This is a sponsored post by Alexia Foods, but all thoughts and opinions are my own.**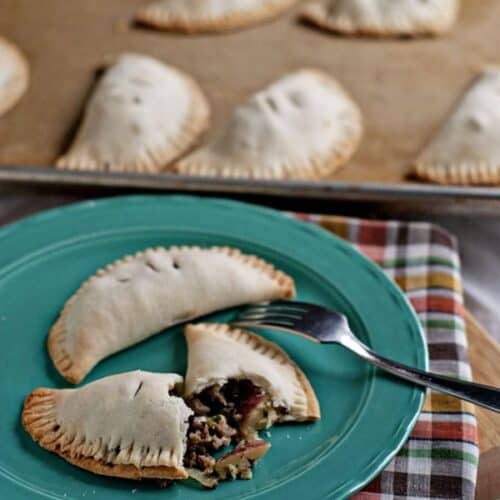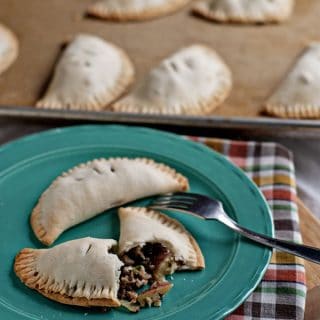 Ingredients
3/4

lb

ground beef

1/2

medium onion

chopped

1

C

Alexia Oven Reds

chopped

1/3

C

bread crumbs

1/4

tsp

ground coriander

1/2

tsp

kosher salt

1

tbsp

Worcestershire Sauce

1

egg

beaten

2

tbsp

fresh parsley

chopped

2

pkgs. refrigerated pie dough

4 rounds
Instructions
Preheat oven to 425 degrees.

Brown ground beef with onion over medium heat until cooked through. Drain excess fat and transfer meat into a bowl.

Stir potatoes, bread crumbs, coriander, salt, and Worcestershire sauce into meat. Taste for seasoning and adjust.

Add beaten egg and fresh parsley to the meat and stir to combine.

Cut four even circles out of each round of pie dough using a bowl.

Fill each round with just under ¼ C of meat filling, fold dough over the top to cover, crimp with the tines of a fork, and cut 3 small slits in the top of each pie to vent. Place pies on a baking sheet.

Bake for 15 minutes or until the edges are golden brown and top is cooked through.

Serve with beef gravy or eat plain.
Are We Friends On Pinterest?
Follow Me For More Great Recipes @hlikesfood