Strawberry Mojito Mocktails – Last week I had the pleasure of hosting  a play date with a group of lovely Portland bloggers and their kiddos. We had such a good time and I'm so glad I was able to connect with these ladies (Check the end of this post for links to each of their blogs). You know, It's not very often we get to bring the littles to work with us, get served lunch, have a massage, and try out a mocktail or two. I basically have the best job ever. Just sayin'.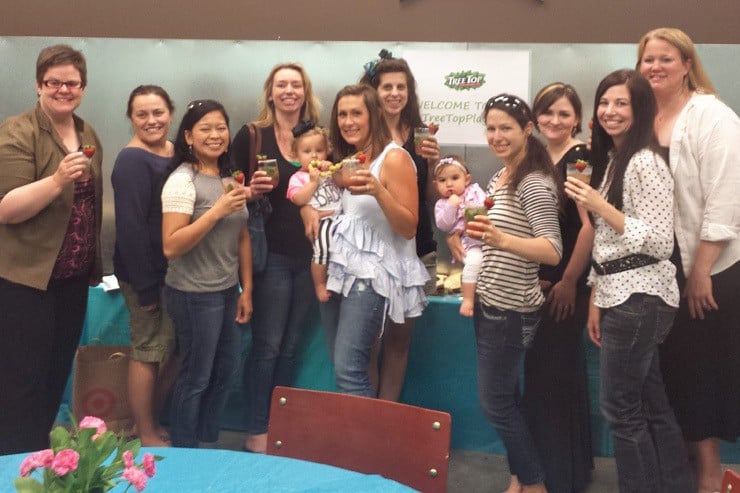 While we were gabbing and eating, the kids were able to play in this awesome play space and then got to play with their food and make some seriously cute things with fruit. I naively asked the creator of this peacock if it was a turkey and quickly got corrected. I should have known better.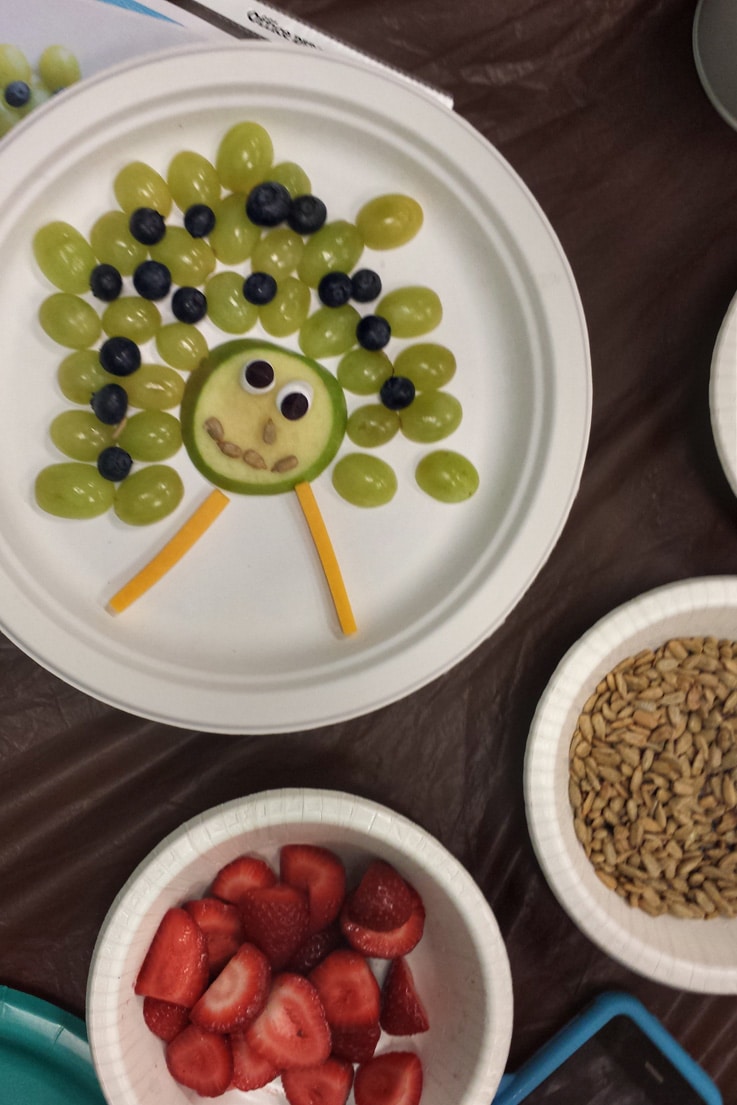 This whole shindig was sponsored by Tree Top so that we could try their new Fruitfull smoothies. I posted about these smoothies last week and my girls still can't get enough. I really do love that if they are in the mood for a smoothie I don't always have to drag out my 40,000 lb blender. Oh, and they taste really good too so that's a plus.

Delicious Strawberry Mojito Mocktails
And I'm excited about all the other things you can do with these smoothies aside from just drinking them straight up, yo. Things like popsicles with a few chunks of fresh mango or strawberries, slushies, and cocktails (or in my case, mocktails) are awesome candidates for experimenting with the Fruitfulls.
At our playdate I demonstrated using the Fruitfulls as a mixer in our Strawberry Mojito Mocktails and it was a huge hit. I'm a bit of a freak when is comes to fresh mint and lime so mojitos were an obvious choice for me here. I think they might even replace last summer's drink of choice. We'll see.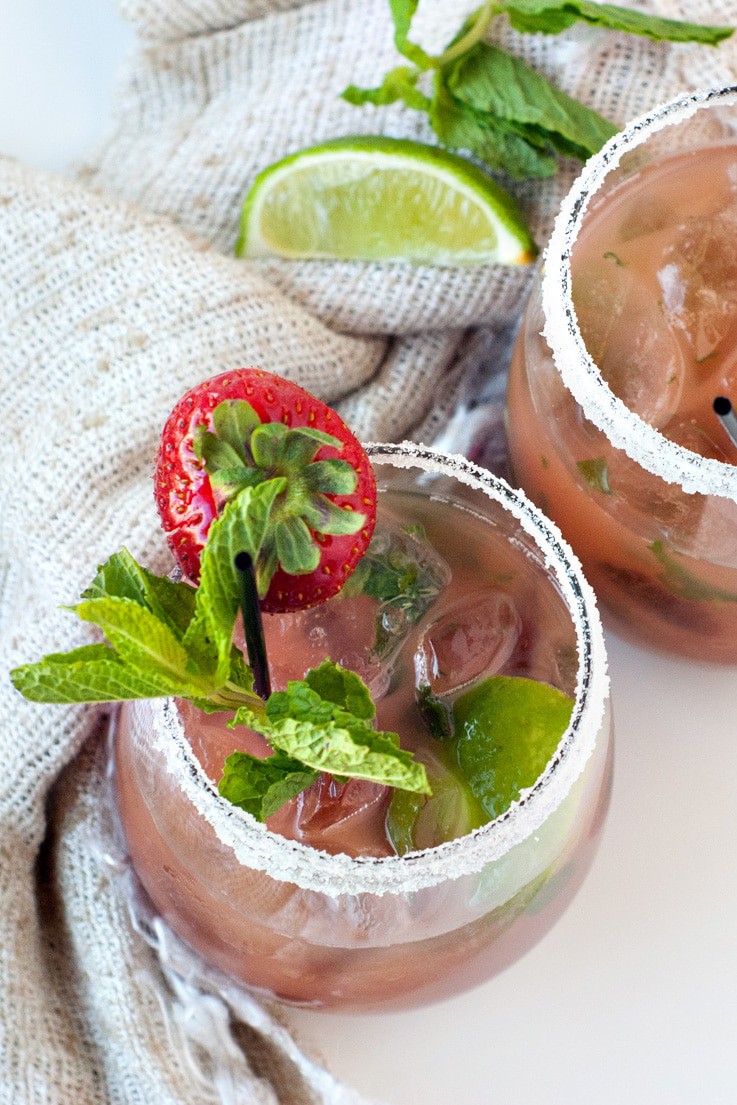 Don't forget to enter to win a Fruitfull price pack here!
In attendance at the playdate was Crafting in the Rain, Urban Bliss Life, The Scenic Life, Merlot Mommy, Happy Kids Inc, Repeat Crafter Me, Britches and Boots, Healthy Disney Family, and That Mama Gretchen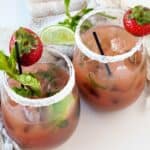 Strawberry Mojito Mocktail
Ingredients
1/4

of a fresh lime

10

fresh mint leaves

1

Tbsp

sugar

1/2

C

seltzer water

1/2

C

Strawberry Fruitful Smoothie
Instructions
Place lime wedge, mint leaves and sugar in a glass and use a muddler or blunt end of a wooden spoon or ice cream scoop to release the juice and crush the mint. Fill glass with ice and pour seltzer water and smoothie over the top.
I was compensated for this post and for hosting the playdate by Tree Top as part of the Mom it Forward Network but everything I say is MY opinion!