Summer Melon Salad – I  love summer. I'll admit, it's not my absolute favorite of all the seasons– I've got to save that spot for fall– but summer comes in at a super close second.  In fact, throw changing leaves, a sporadic crisp chill in the air, and all things pumpkin flavored into any given summer and I might have a new favorite. We'll call it Fummer. Or Sumall.
Wait, that sounds awful. Forget I said anything.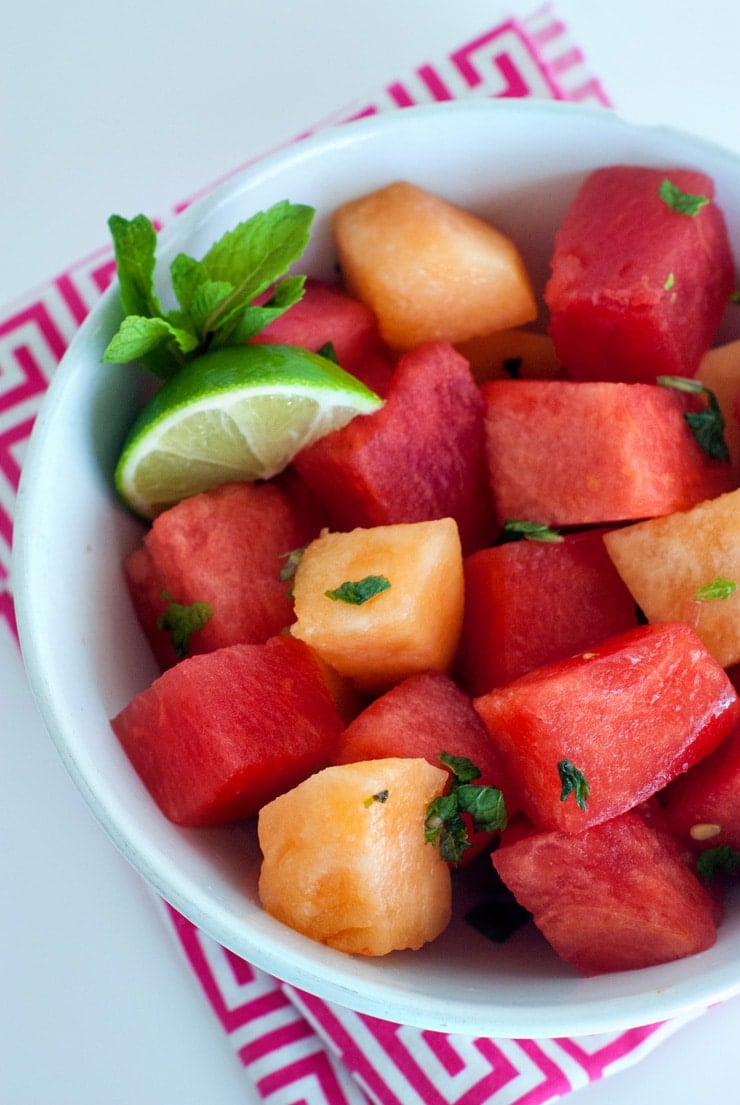 Instead lets just focus on the task at hand…er, the season at hand, and talk about one of my favorite things about summer- melon!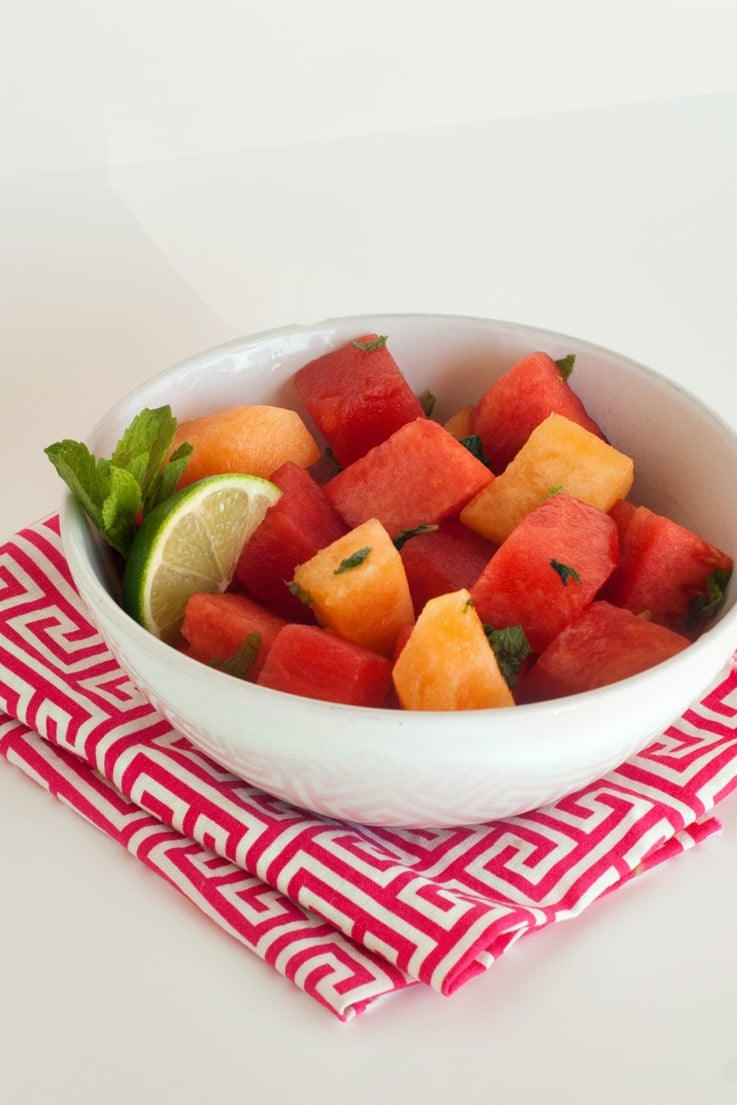 This summer melon salad is one of my very favorite ways to eat watermelon and cantaloupe. It's sweet, tangy and absolutely refreshing. It's kind of like a mojito in fruit salad form. All you need is lime, honey and some chopped fresh mint. Toss it together with your melon of choice and you've got a party!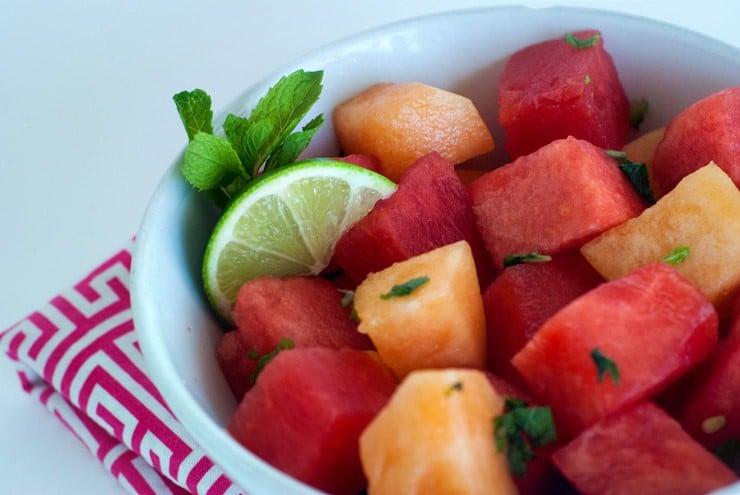 Interested in other deliciously fruit recipes?