I'm not usually one for "Healthy Cookies" but at 60 calories per cookie, I'm calling these Healthy Oatmeal Chocolate Chip cookies a success!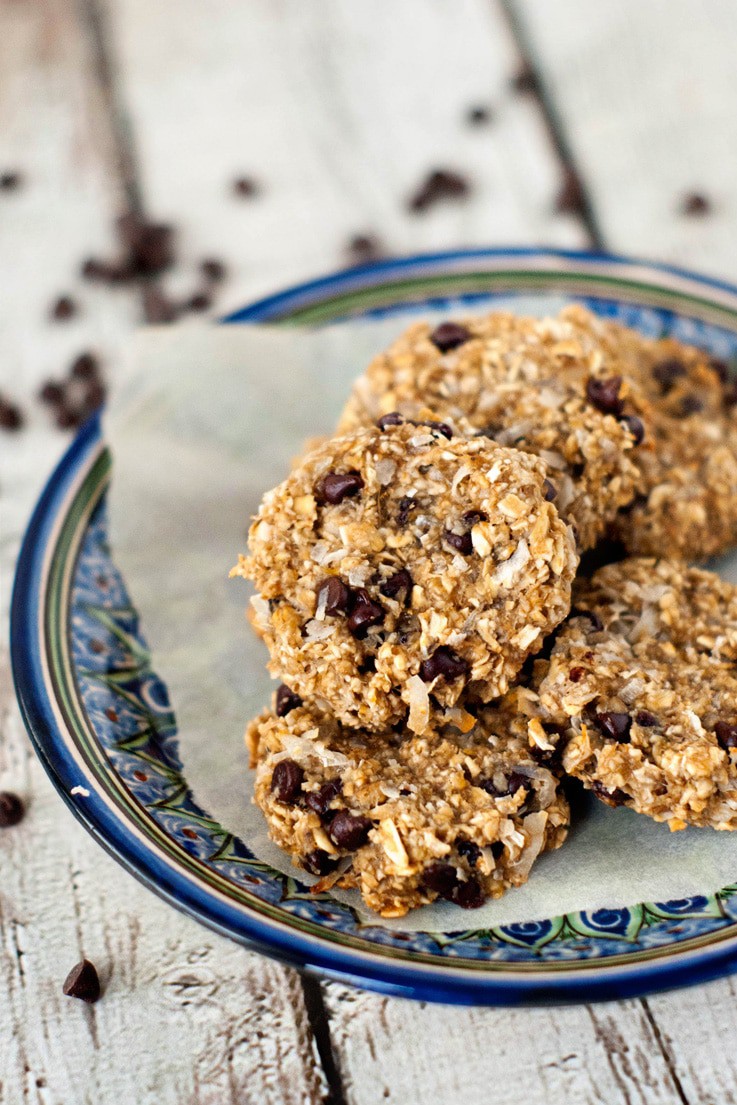 So, it's happened– I've been reduced to making cookies with bananas instead of sugar. Who am I?!?  It all started when I was somehow coerced by my four-year-old into buying a ginormous box of Pop Tarts at Costco over the weekend. I should have know better but convinced myself it wouldn't be a problem. But as soon as we got home and the girls left their half-eaten, fake jam-filled delights on the dining room table things got real. I don't even like Pop Tarts but these things were calling like sugary sirens that wanted me to derail from my diet with reckless abandon.
Mussssst. Ressssist.
I thankfully persevered by throwing a towel on the table, running upstairs and screaming into a pillow. #classy
I Persevered!
In the end, I wound up whipping up a batch of these healthy oatmeal chocolate chip cookies and they punched my craving in the gut and yelled victory. They only take a handful of ingredients and add up to a whopping 60 calories per cookie!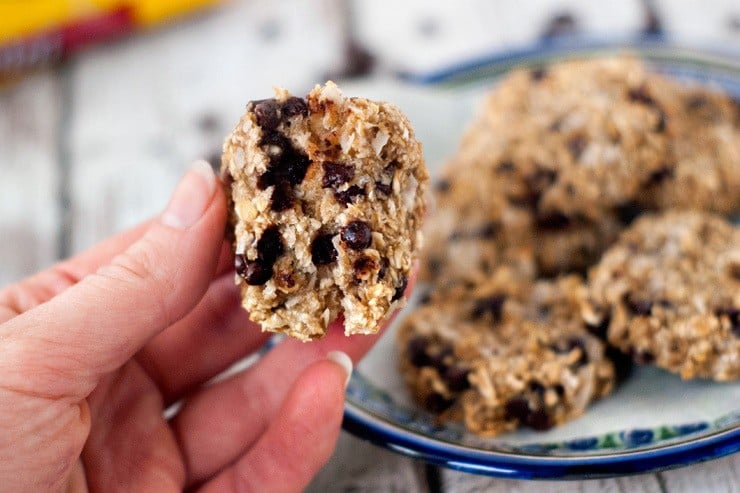 The base is a mixture of oats and mashed banana. It's not a crispy cookie, but it's soft and chewy and banana bread-esque. You can add just about anything to the oat/banana base to make it your own. I used a 1/4 cup of flaked coconut and the same amount of mini semi-sweet chocolate chips. These Mini Chocolate Chips are my fave. 
I also like to add a splash of vanilla and a bit of salt to make them really pop. Cranberries, raisins, cinnamon, cocoa nibs, nuts or anything else you typically find in a cookie would be excellent in these as well. Make up a fun creation and let me know what you did– I'd love to hear!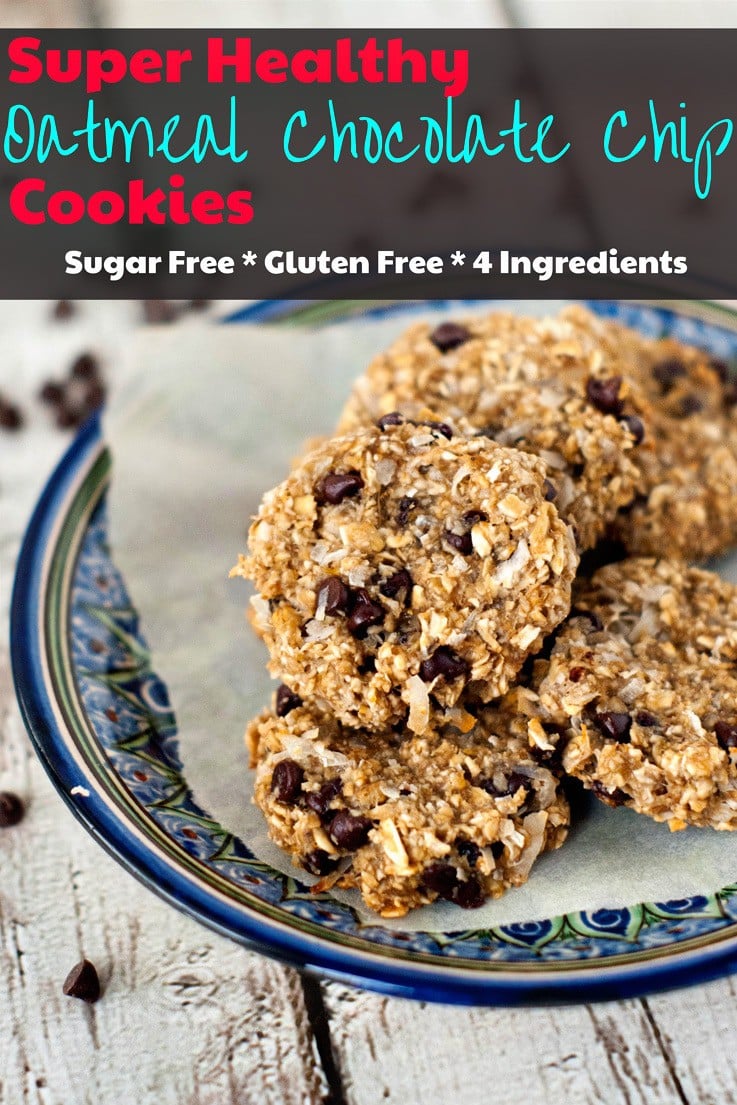 Ingredients
2 ripe medium sized bananas, mashed
2 C rolled olats
1/4 C flaked coconut
1/4 C mini semi-sweet chocolate chips
1/4 tsp salt
1 tsp vanilla extract
Directions
Preheat oven to 350 degrees
Place oats in blender and pulse a few times until most of the oats are broken. We don't want oat flour, just little oat pieces.
Combine the oats with the bananas, salt and vanilla, stirring until combined and fold in the chocolate chips and coconut.
Scoop by the tablespoon onto a greased or lined baking sheet and flatten slightly with the back of a spatula or your fingertips.
Bake for 10-12 minutes or until set-- they won't brown very much but will hold their shape when done.
Remove from the cookie sheet and cool. Store in an airtight container for a few days at room temperature or up to a week in the fridge.

Made this recipe?
I'd love to see how you rocked it! Share your photo on Instagram with the hashtag
#heatherlikesfood  --
It will totally make my day to see it!