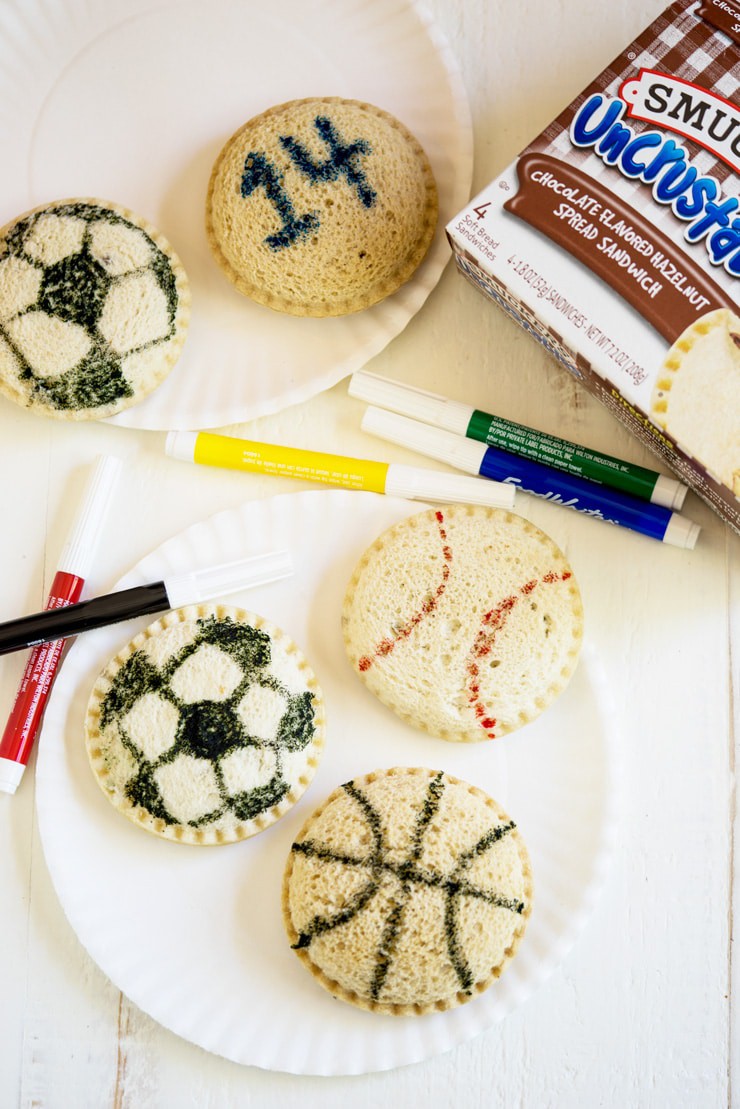 We're in the midst of sports season right now and while my kiddos decided not to play soccer this year, I know the hustle of having your kids in team sports all too well. So I put together a little team snack for the next time your name is at the top of that snack list.
This team snack is seriously easy and the kiddos LOVE it. Heck, they could even help make them! No promises on how recognizable the sports balls will be though. 🙂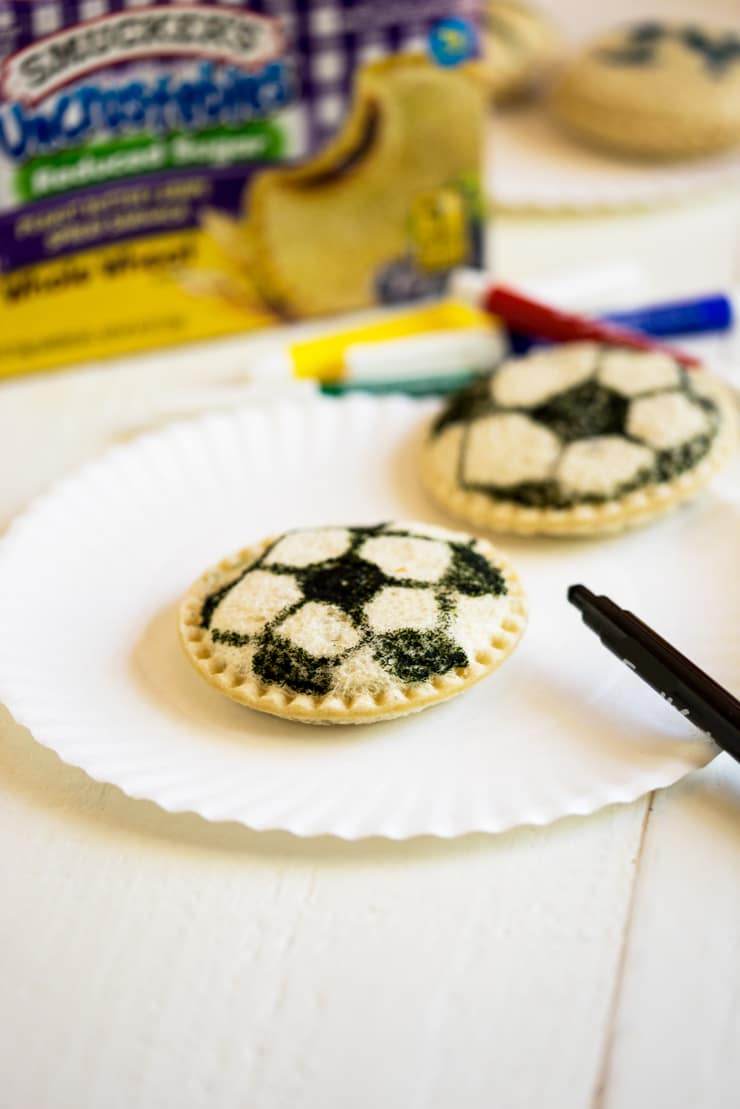 What You'll Need
In order to make these you'll need to get your hands on some edible ink markers. These are the kind I used and are available on Amazon and in most craft stores.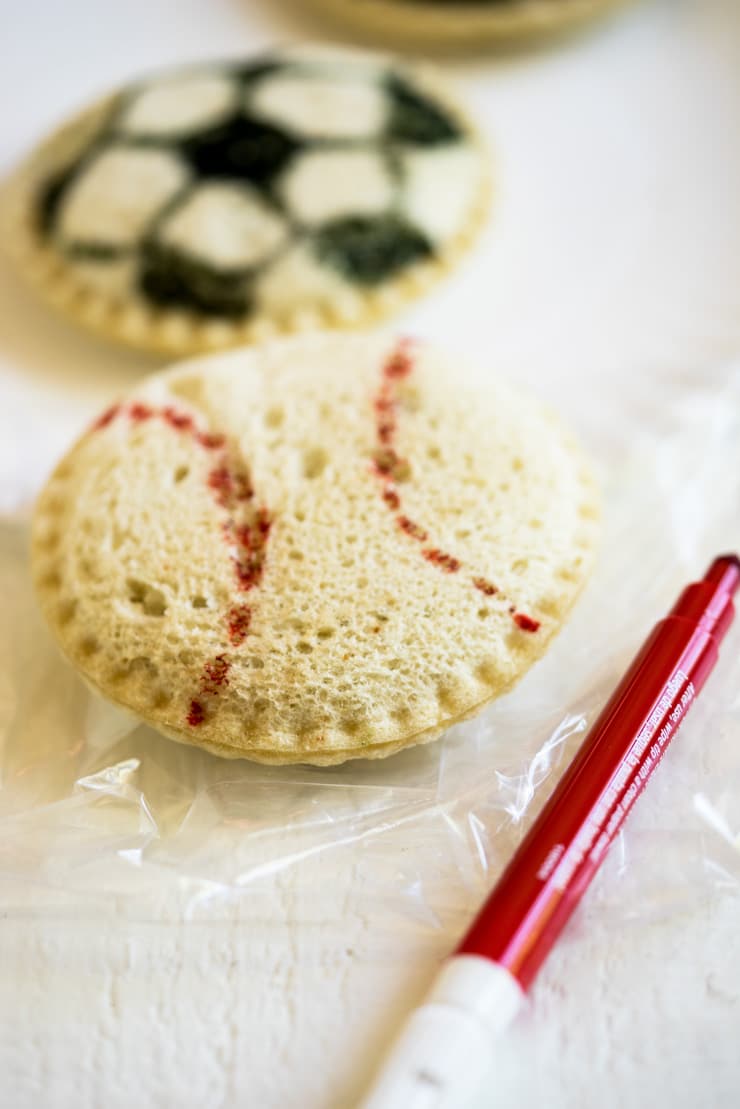 Second you'll need some Smucker's Uncrustables. I used whole wheat ones for the basketball and chocolate hazelnut for the rest. You guys, if you're a Nutella fan, the chocolate hazelnut is your friend.
And finally, you'll need some clear plastic bags and twist ties to package them up in. The bags I used were 4″x 8″ with a 2″ gusset. They fit perfectly!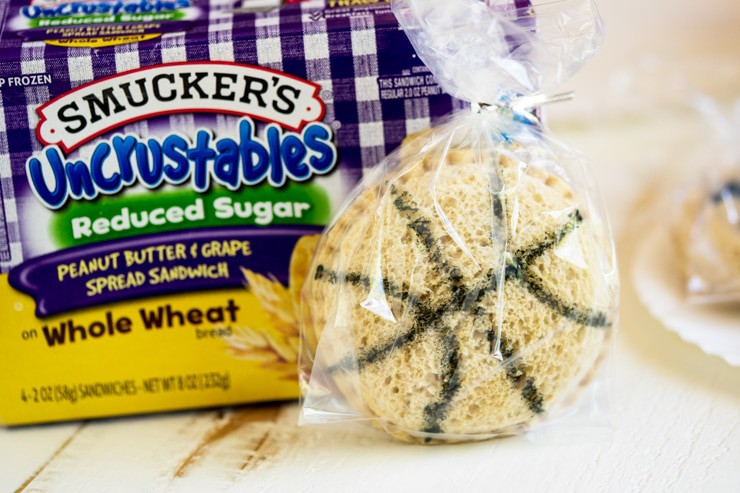 A Few Tips and Tricks
I found that drawing on the sandwiches while they were still frozen was the easiest and gave me the smoothest lines. The bread can be tricky to draw on so what I recommend is instead of trying to draw like you do on paper, move your marker up and down to make dots and continue until the line is drawn. Make sense?
Using Smucker's Uncrustables makes it such an easy team snack because all the assembly and work is done for you. Before the game, just take them out of the freezer, unleash your inner artist, wrap them up, and go. Totally do-able.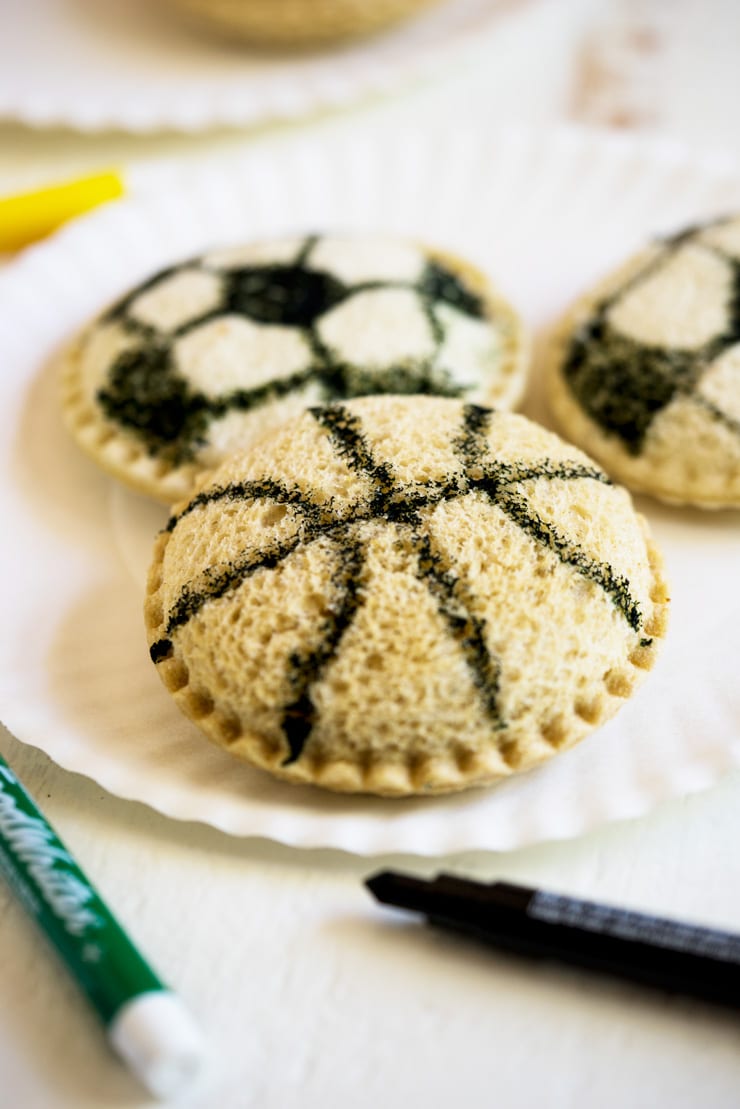 Also, if you're kids aren't playing sports, just decorate a sandwich for their lunch box. I know my 6 year old would pretty much squeal for joy if she opened up her lunch and got to eat a sandwich with a heart tattoo.
For the smiley face, I used the same technique of moving the yellow marker up and down to make "dots" all over the top of the sandwich and then added the eyes and mouth the same way.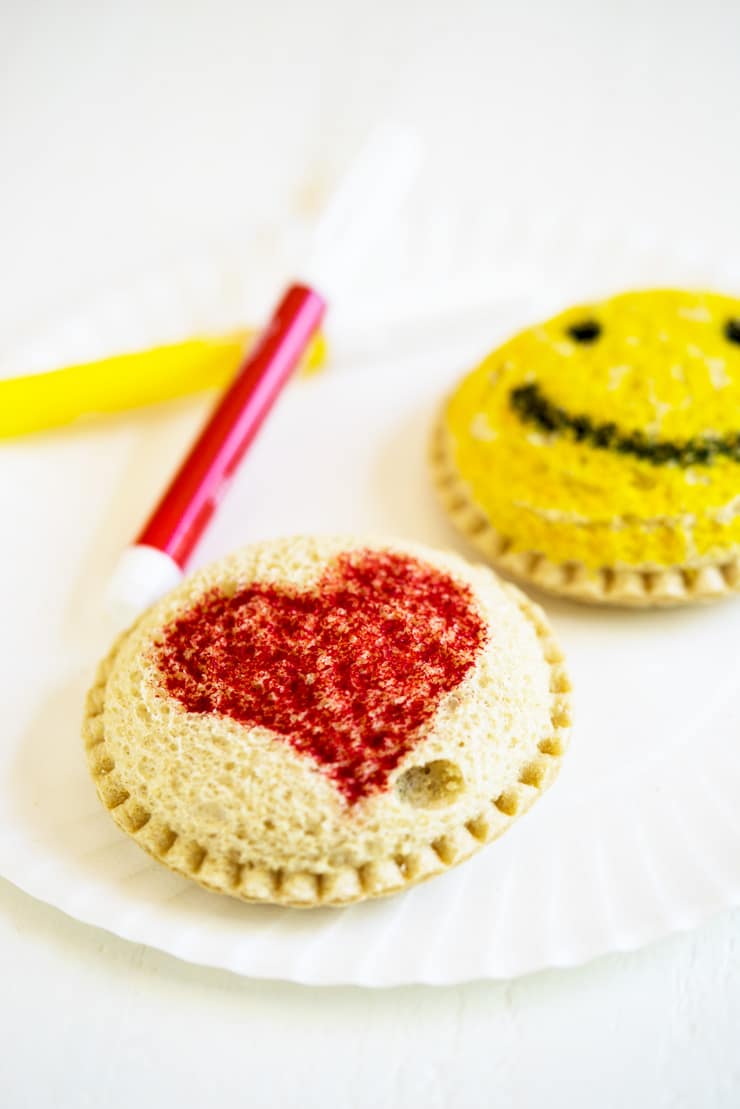 If you have any other fun ideas for turning these sandwiches into a team snack or fun lunch, I'd love to hear them!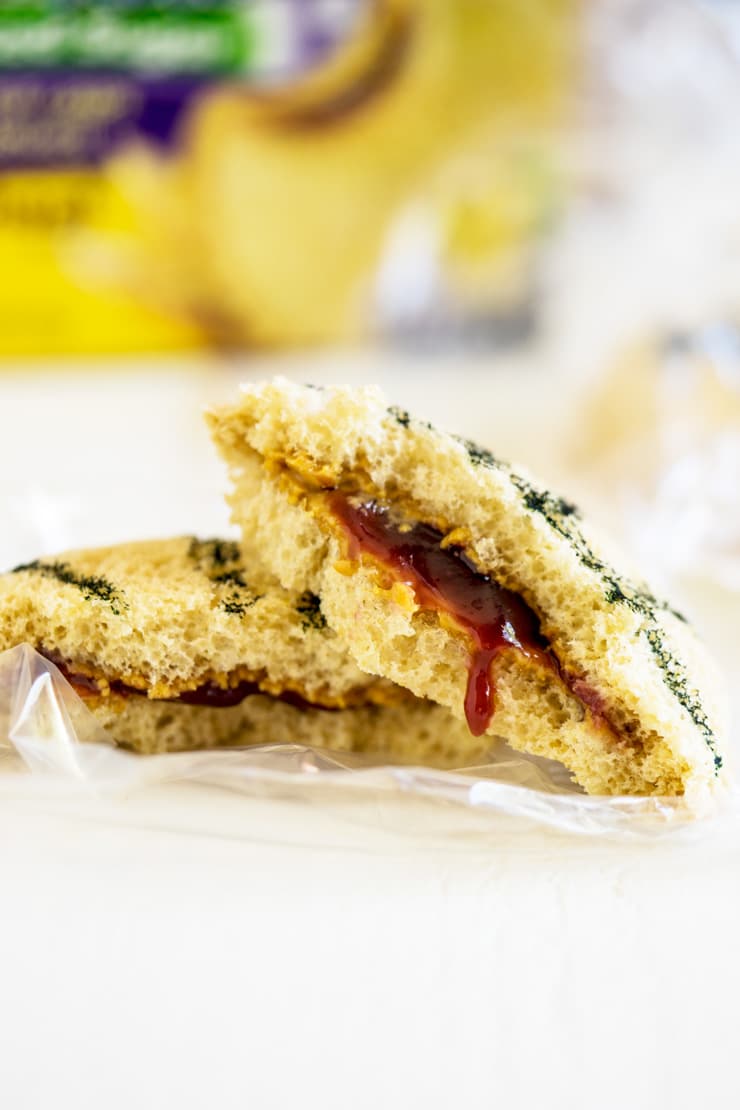 I was compensated by Smucker's for creating this concept and the accompanying photography. All thoughts and opinions are my own and my kiddos really do LOVE Uncrustables. 🙂 Like, they would eat them every day for every meal if I let them.