**I was compensated for this blog post by TREE TOP as part of the Mom It Forward Blogger Network but, like always, all thoughts are mine and come strictly from my crazy little brain.**
Heeey-Ho Hee-ey Ho! It's Sunday and it's time for a little round-up or "sprinkling" of the things I've been doing, or in the case of the last few weeks, not doing.  Here we go…
Keeping a newborn alive.
Showering (this one is hit or miss)
Catching up on Scandal.
Aaaaaaand that about wraps it up! Welp, that was fun.
Actually, the whole keeping-a-teeny-tiny-human-alive-for-six-weeks thing  is no small feat. I can barely keep a succulent alive so whenever my kids have birthdays I feel pretty proud of myself. Am I the only parent that does that? Aside from sustaining life, I have been keeping pretty busy too. Just yesterday I plopped baby boy into the carrier and took the girls berry picking where we got copious amounts of big, fat,  juicy boysenberries. And when I say huge, I'm talking like kiwi sized berries (I may or may not be exaggerating slightly) Fresh pie and turnovers are going to be part of my immediate future very, very soon and that makes me a very happy girl.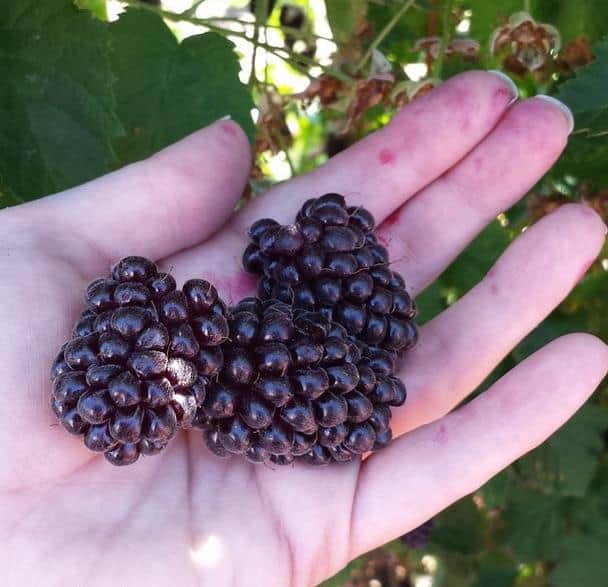 We also got some fun mail this week from my friends at Tree Top and got to try their new product, Fruit Full. And oh boy, are they good! They are fruit smoothies you can find in the juice aisle made with simple real fruit purees and juices– that's all! I'll admit that I'm kind of a juice junkie and they really do compare to other brands of smoothies you can find in the refrigerated section of the grocery store. I'm kind of excited because they are a fraction of the price of a small bottle AND they'll last on the pantry shelf until you want to open them.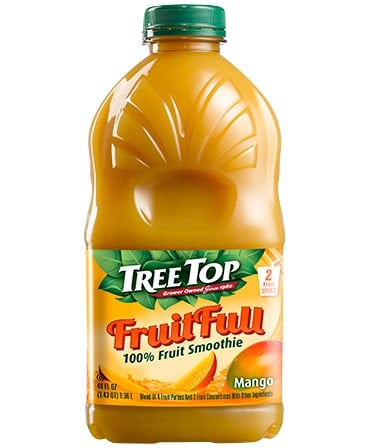 I think the consensus in our house was that out of the 2 flavors, mango and strawberry, mango was our favorite. We're also kind of smoothie junkies and love our blender, but it's nice to have a smoothie ready to go in the fridge when my girls need a snack and I'm marooned on the couch with a nursing baby. I can just see my walls painted with frozen blueberries and bananas if I let them try to operate the blender. I think it's just best for them to open up a bottle and help themselves.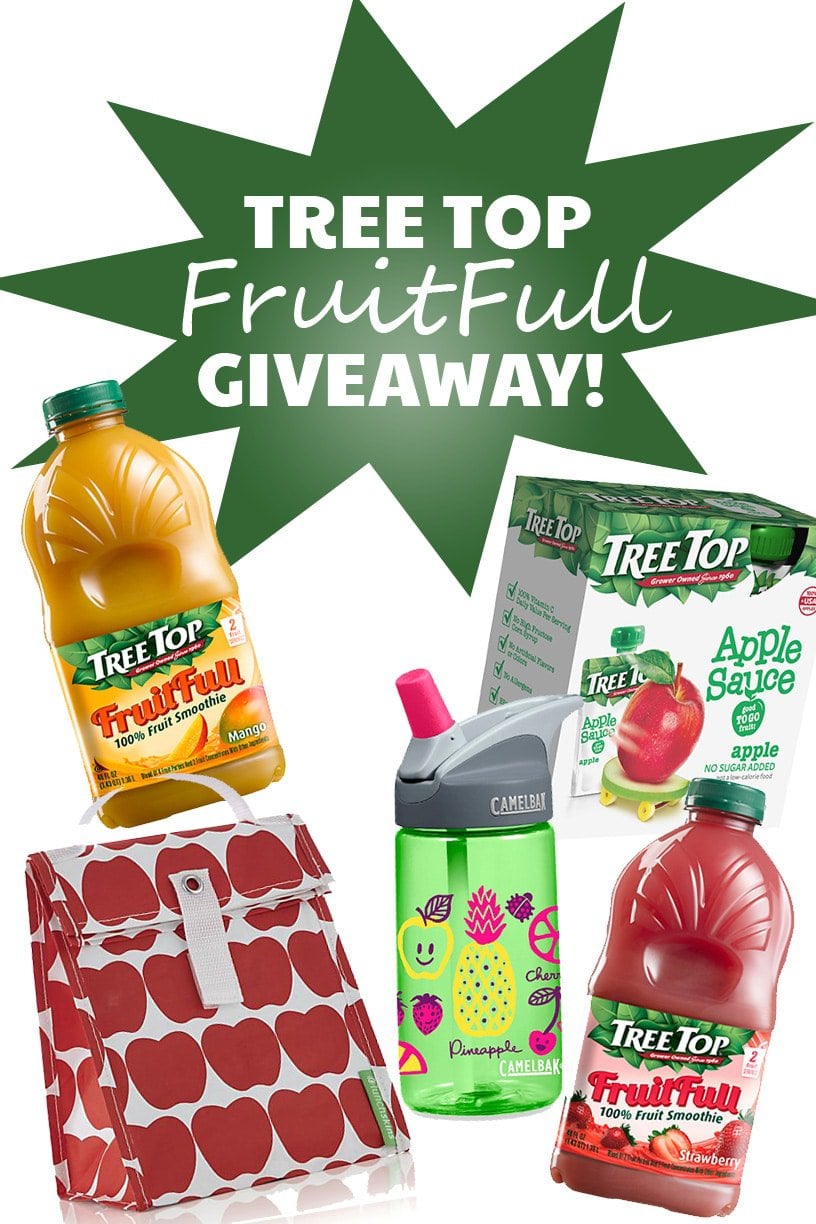 Soooo, here's the deal:  we (Tree Top and I) want to you to be able to try out the new Fruit Full smoothies as well so we're giving some away along with some other fun swag. A box with smoothies, apple sauce pouches, a water bottle, Tree Top mason jar, coupons, and reusable lunch sack can be yours! Enter via the widget below. Good luck!