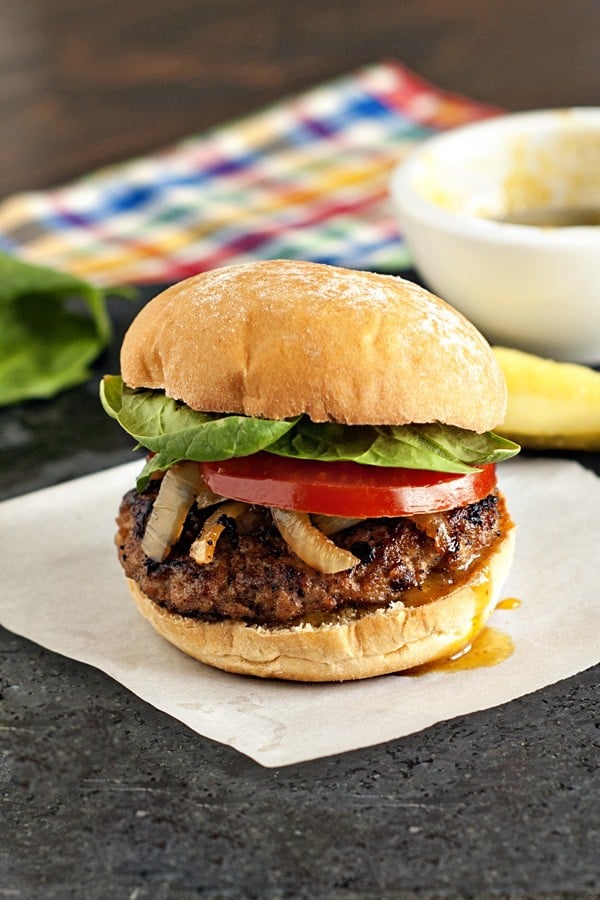 Remember this little gem of a burger that I made with Tree Top applesauce last year? It's still in my hubby's top ten list of things I've ever made. Not even joking. Even with all the fancy-schmancy things I've had to make over the years for catering events and work he talks about those burgers A LOT. Like if he sees me going through my Pinterest pages and the picture pops up, I get a full-on guilt trip about how I don't make them often enough. Needless to say, if you haven't made them yet, you should! 
So it's no secret that I love Tree Top products. We consistently have a jar of their applesauce in the fridge and I totally clear the shelves at the grocery store when the Three Apple Blend Juice goes on sale– you know, not like crazy couponer hoarding, just like a "I really like this and want to pour it in my face 24/7" type of thing.
A few months back Tree Top sent me a cute little care package with their new apple sauce pouches, a fun lunch bag, and some super cute note pads that say "Notes from Mom" and Dad. And I thought ya'll might like a chance at getting one of these in your mailbox! Enter via the widget below and I'll pick a winner in a week. Good luck!