This is a Sponsored post written by me on behalf of P.F. Chang's. All opinions are 100% mine.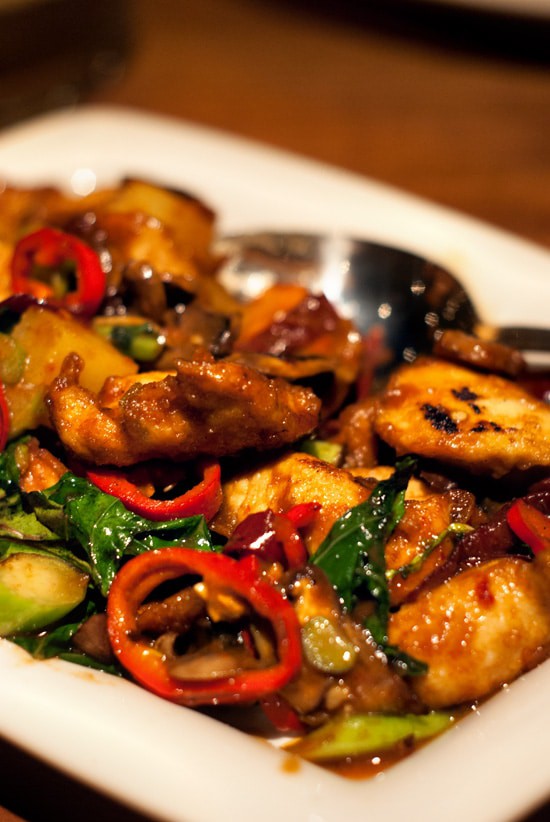 Over the weekend I had the chance to visit P.F. Chang's with good friend and try out their new Winter Seasonal Menu. I'll be honest here and just say that getting out of the house sans the kiddos is usually enough of a treat for me, but it was pretty fun to have a girl's night on top of that. AND we're both pregnant so that basically gave us a golden ticket to eat whatever the heck we wanted and not be judged– or at least it did in our little world. 
Since it was just the two of us we decided to order exclusively off the new menu so that we could taste as much as possible. We started off with an Orange Ginger Beet Salad that we really enjoyed. Neither one of us are usually huge goat cheese fans but liked the goat cheese they used. 
Our server picked up on the fact that we had only ordered from the new menu and actually brought us some Chili Shrimp Bao too which are basically asian flavored shrimp sliders. They were good, but I eagerly went back to my salad after just one. I did take pictures of these two things but my camera got hungry and decided to eat them.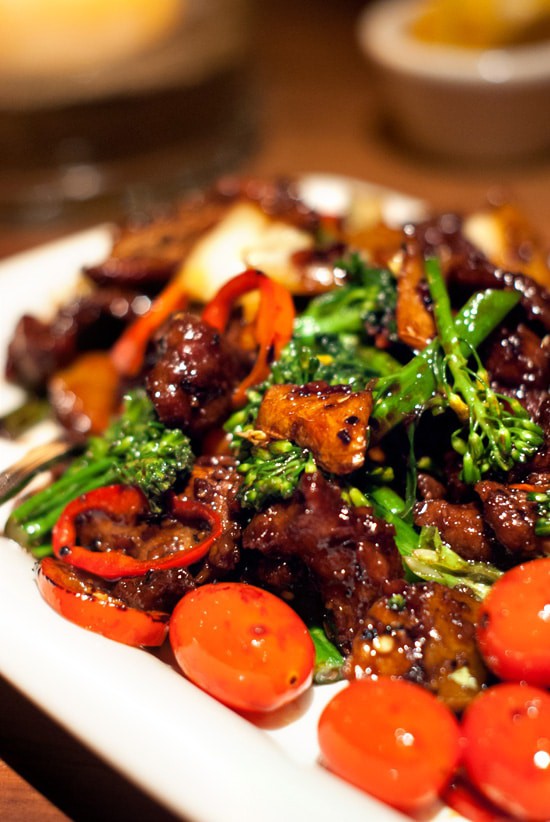 The two pictures above were our main course: Firecracker Chicken and Red Wine and Pepper Braised Beef. The verdict? The beef was definitely our favorite of the two. It was super tender, flavorful, and I loved all the veggies it was served with. As I type this I'm actually wishing I had a bowl of it right now. SO GOOD!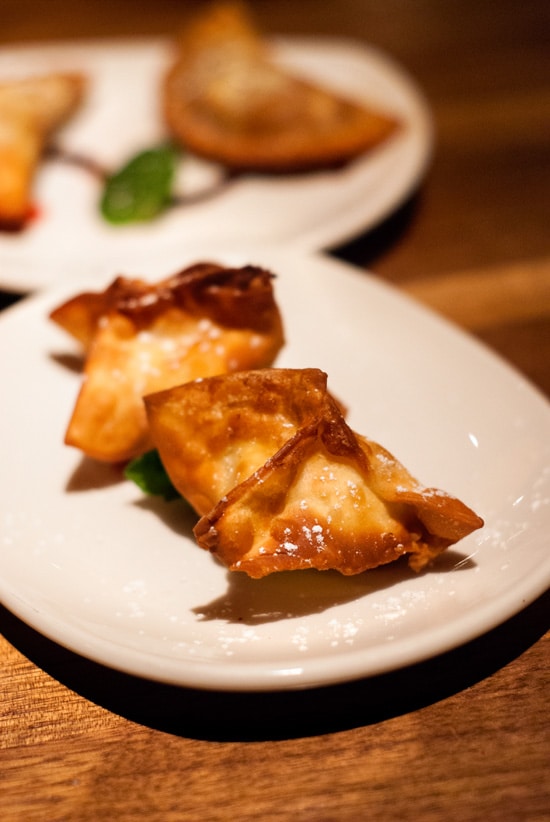 The winter menu has two new dessert wontons and we tried them both (duh). If I had to choose between the sweet vanilla creme and the chocolate raspberry, I'd go with the chocolate raspberry. We both agreed that the vanilla wonton was a little too heavy on the cream cheese and not sweet enough. BUT, the chocolate raspberry ones were totally where it was at! I only wish there were like 6 to a plate instead of the 2 that we had ordered…which brings back up the whole golden ticket of pregnancy thing. By the time we each finished off our two wontons, we quickly decided that we needed more dessert and ordered some banana spring rolls to finish off our meal like classy ladies
All-in-all our trip to P.F.Chang's was a fun night out and left us with full, happy bellies and I definitely don't think you'll be dissappointed with the new menu offereings– especially the beef!