Hey Guys! If you haven't figured it out yet, I'm the Heather that likes food.
I'm a mom of 2 spunky girls and a baby boy that is quickly becoming more squirmy than squishy. I sure love my husband who is diligently working on his doctorate and most days I'm a grad school widow, but life is good.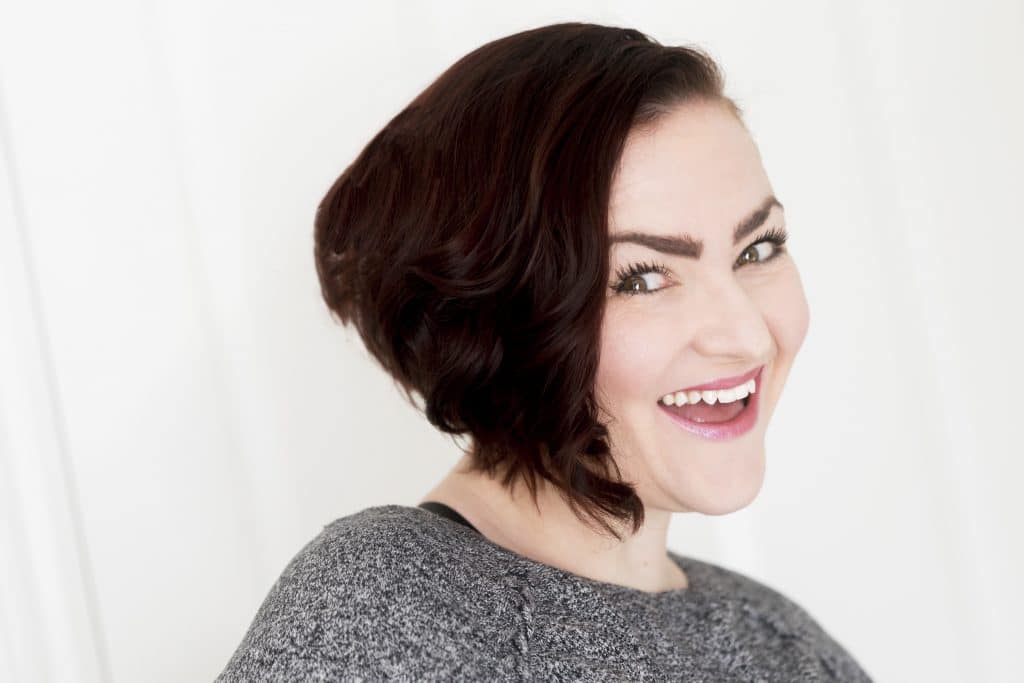 I'm a cheese popcorn junkie. I don't exercise as much as I should. I have too many purses. I'll never turn down a plate of fried zucchini. I like nuts in my chocolate chip cookies instead of chocolate chips and I once made Kenny Loggins a sandwich.
But that's not why you're here, is it?
We're here for the food and that's good because it's kind of my thing. I've bounced all around the food industry since graduating from culinary school 9 years ago.  I've worked cafes, restaurants, rehab center cafeterias, had my own cake decorating and catering business, an online candy business, and am now settled in on the web. I've been working on Heather Likes Food for a little over 3 years now and have loved it! I don't think I'll ever want to put my camera down and step into a steamy commercial kitchen again but don't quote me on that!
My goal on Heather Likes Food is to help you feel like a total rock star in your kitchen.  I'm a firm believer that you don't need to spend hours in the kitchen, have a degree in cooking or spend lots of money on fancy ingredients to make excellent food. Usually, with a little know-how, the simplest ingredients taste the greatest.
As you cruise the site I hope you'll comment and feel free to shoot me an email, tweet or message me on Facebook if you have any questions. I'm still trying to figure out how to keep up on the website while being a good mom and grad school widow, so If I don't respond right away please be patient. I will, I promise!
Thanks again for reading!
WORK WITH ME
Heather Likes Food is about sharing my love of cooking with others, but it's also a growing business. Let's work together! If you feel your brand or product would be a good fit for my blog and readers, please contact me at [email protected] 
The following opportunities are available
Professional Recipe Development.
Sponsored Posts
Long-term sponsorship/brand or product ambassadorship
Food Photography and Styling
Giveaways and Product Reviews
Conference Ambassadorship.
Travel Writing.
Media Kit Available By Request
All Photographs © Heather Likes Food  2018,  please ask permission before using.
Heather Likes Food Privacy Policy