Hey Guys, if you haven't figured it out yet, I'm the Heather that likes food.
Who I Am
I'm a mom of one 13 and one 9-year-old girl, a rambunctious 5-year-old boy, and one 9-month-old Goldendoodle dog-child that makes me both love and hate him every day. My husband is a psychologist at a local University and together we're pretty stinkin' thrilled with the life we're able to share together.
I'm a cheese popcorn junkie. I don't exercise as much as I should. I have too many purses. I'll never turn down a plate of fried zucchini. I like nuts in my chocolate chip cookies instead of chocolate chips and I once made Kenny Loggins a sandwich.
I also LOVE food. Like, a lot.
I've bounced all around the food industry since graduating from culinary school 12 years ago.  I've worked cafes, restaurants, rehab center cafeterias, had my own cake decorating and catering business, an online candy business, and am now settled in here on this website.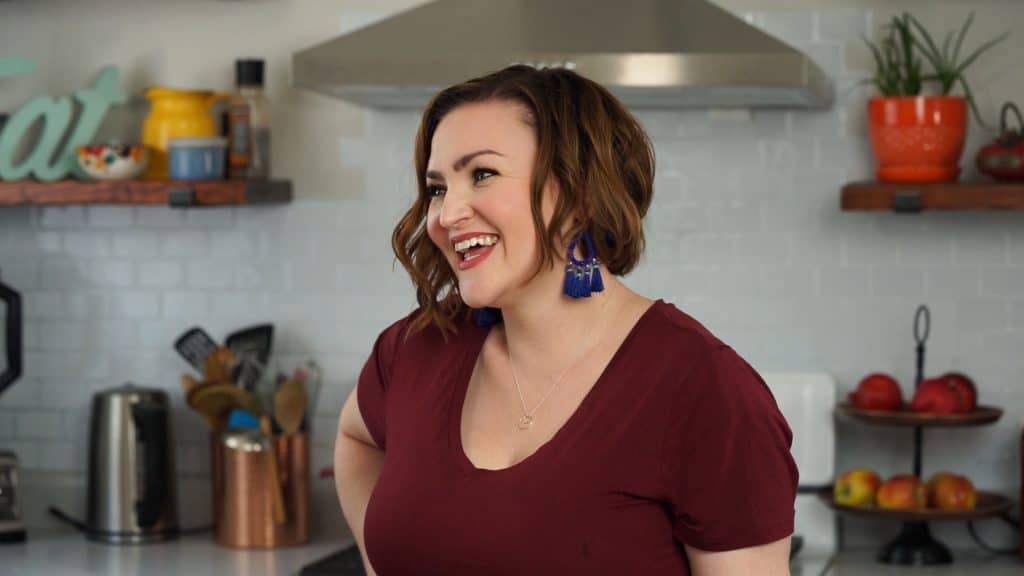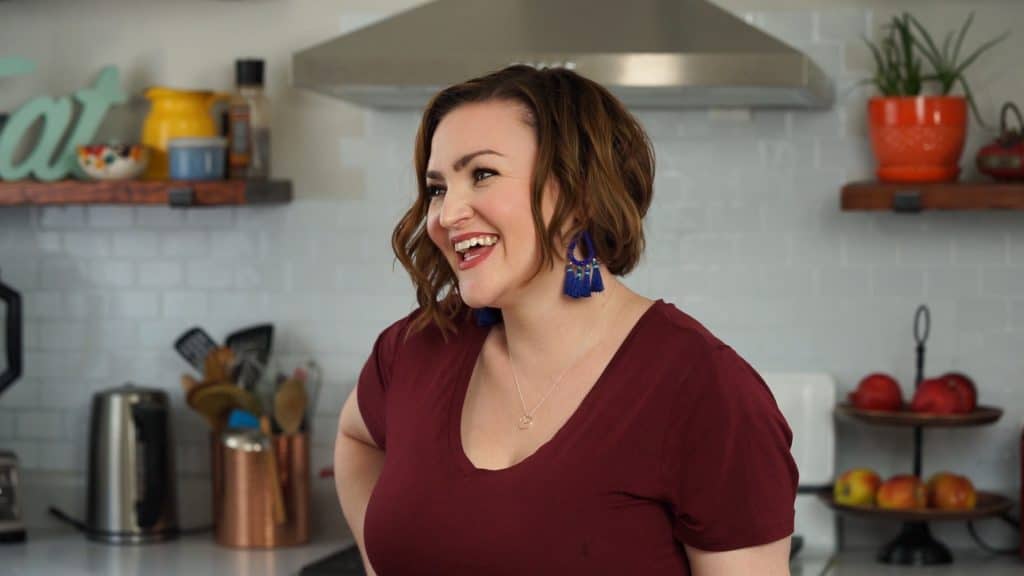 How I Started
I started Heather Likes Food a little over 8 years ago. It began as a portfolio for my catering and cake decorating business, but when I noticed I had visitors coming from around the world, I knew I had to make it into something more. Since then, I've been able to transition to running this website full-time, have taught myself food photography, and have applied the cooking knowledge I learned from years behind steamy bakery benches and commercial kitchens to create awesome flavor-packed recipes.
Heather Likes Food
My goal on this website is to help you feel like a total rock star in your kitchen.  I'm a firm believer that you don't need to spend hours in the kitchen, have a degree in cooking or spend lots of money on fancy ingredients to make excellent food. Usually, with a little know-how, the simplest ingredients taste the greatest. Each recipe I share highlights the key tips you'll need to make sure the recipe is a success for you. And, if you ever get stuck, I'm here to help you out!
My recipes have been featured on sites like BuzzFeed and Redbook, I've developed recipes for brands like Anolon and I've also had food + travel pieces published on NBC News, The Daily Meal, and Huffington Post.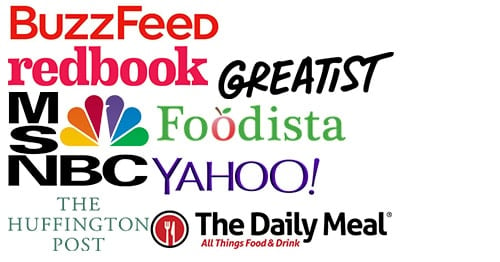 Let's Connect!
As you cruise the site I hope you'll comment and feel free to shoot me an email or message on Facebook if you have any questions, comments, concerns or if you are interested in working together. You can find me on Instagram, Facebook, and Pinterest, and I'd love to see one of your original photos if you whip up one of my recipes!
Thanks again for reading!
x- Heather
Work With Me
Heather Likes Food is about sharing my love of cooking with others, but it's also a growing business. Let's work together! If you feel your brand or product would be a good fit for my blog and readers, please contact me at [email protected] 
The following opportunities are available
Professional Recipe Development.
Sponsored Posts
Long-term sponsorship/brand or product ambassadorship
Food Photography and Styling
Giveaways and Product Reviews
Conference Ambassadorship.
Travel Writing.
Media Kit Available By Request
All Photographs © Heather Likes Food  2019,  please ask permission before using.
Heather Likes Food Privacy Policy